Adventure Spec Honda CRF300L Mini Fairing
Adventure Spec Honda CRF300L Mini Fairing
---
A mini-fairing for your Honda CRF 300L. Designed to provide protection from the elements and options for mounting electrical accessories such as GPS, USB, switches, lighter sockets and rally roadbook holders. The screen comes in a variety of colours and the support mounts directly to your forks. Weight = 840g / 29.6oz
---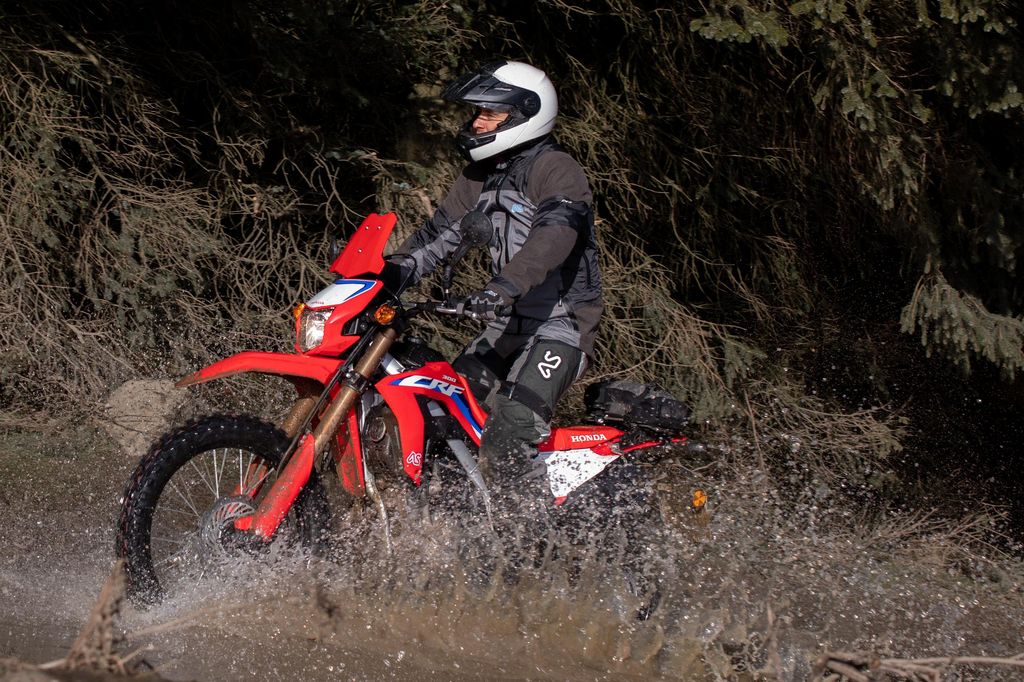 WEATHER PROTECTION
Screen provides protection from wind and rain
Greg wears the Singletrack Jacket, Mongolia Pant & Alpine Gloves. See more here.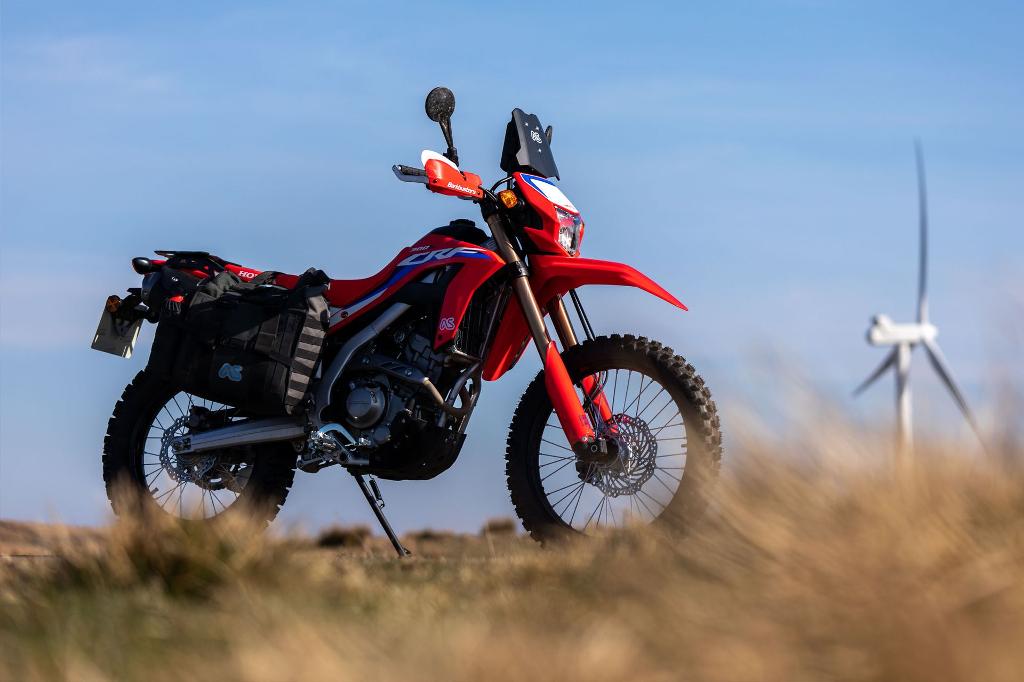 RALLY LOOK
For a fraction of the price of a pro rally tower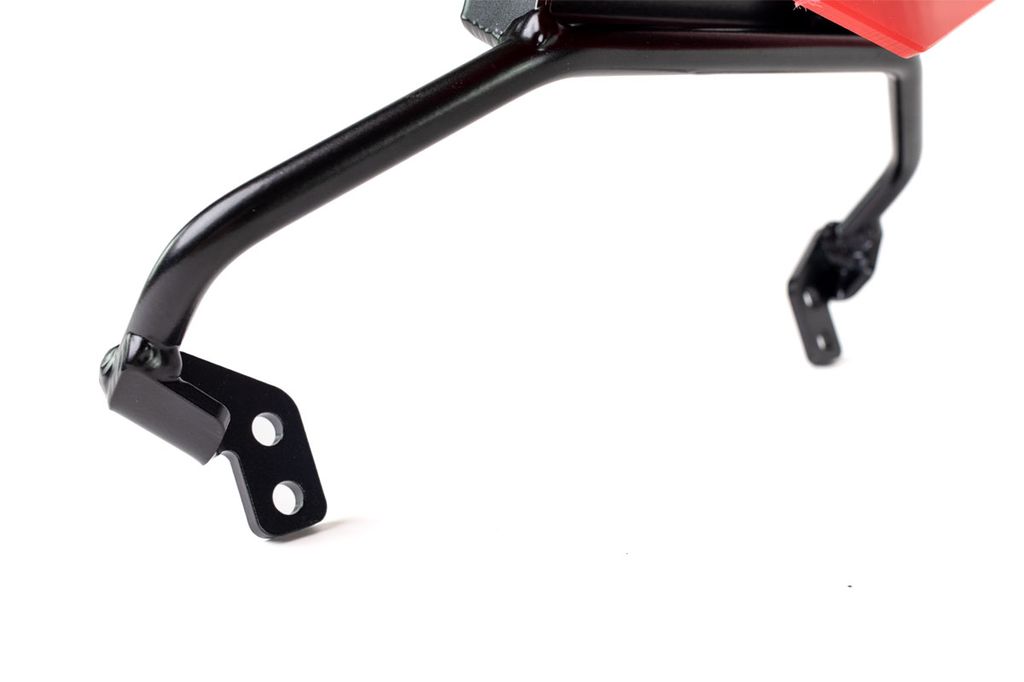 REINFORCED
Arms are braced for extra strength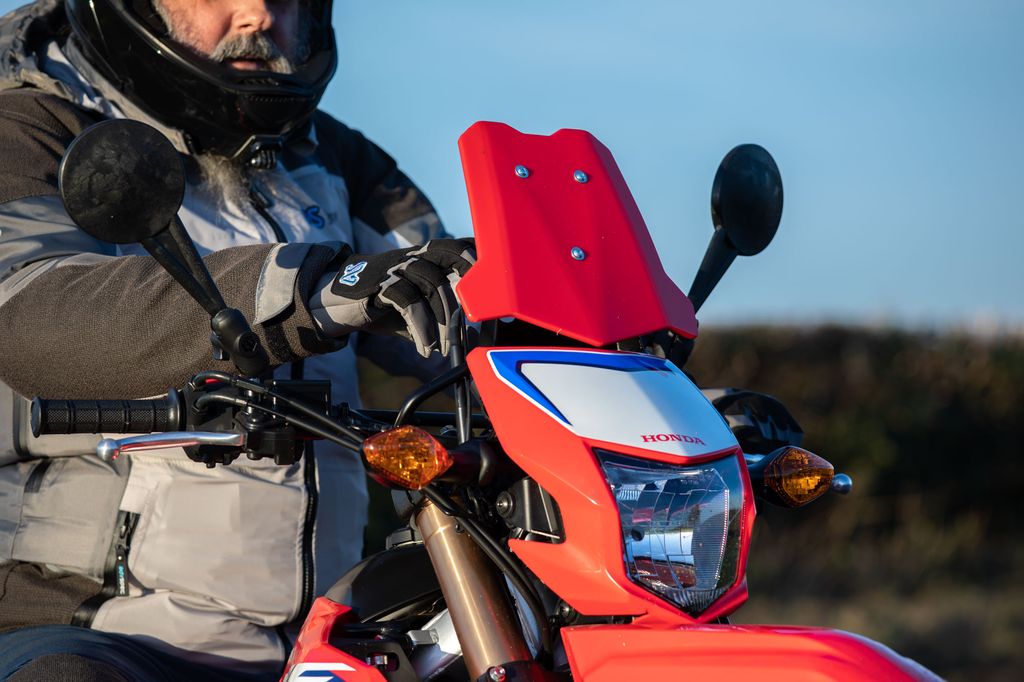 GPS READY
Mount your GPS, tablet or phone 
Simon wears the Singletrack Jacket & Dirt Gloves. See more here.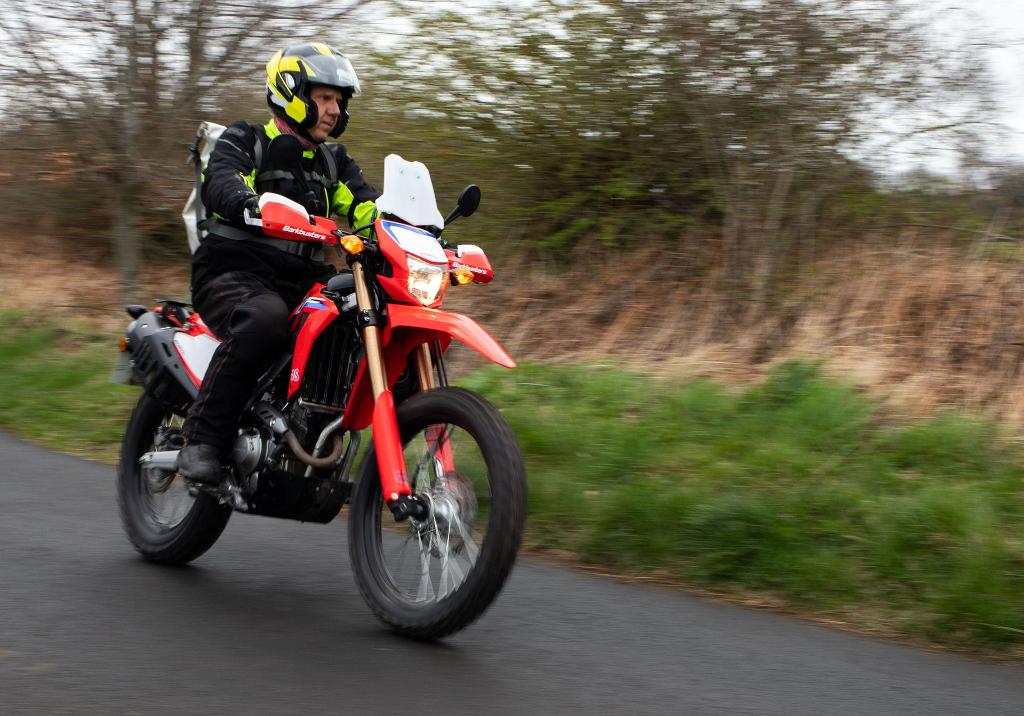 COLOUR MATCH
Interchangeable screen available in variety of colours 
The Honda CRF300L has picked up the ADV baton from the 250L and run with it.
Simple, reliable, long service intervals, cheap… it's the no fuss adventure bike that really will get you round the world. 
A clear cut classic within the adventure, trail and dualsport genre. 
Our Hard Parts are designed to take that solid foundation and add the essentials to turn your little CRF into a bike that is truly ready for ADV by adding well thought out protection and luggage carrying capabilities. 
An Important Note:
The CRF300L Mini Fairing provides an unobstructed view of the bikes speedo. However, it does partially cover the information lights located at the top of the dash, especially when standing. Please consider the following images to fully understand what you can and can't see when riding with the CRF300L Mini Fairing.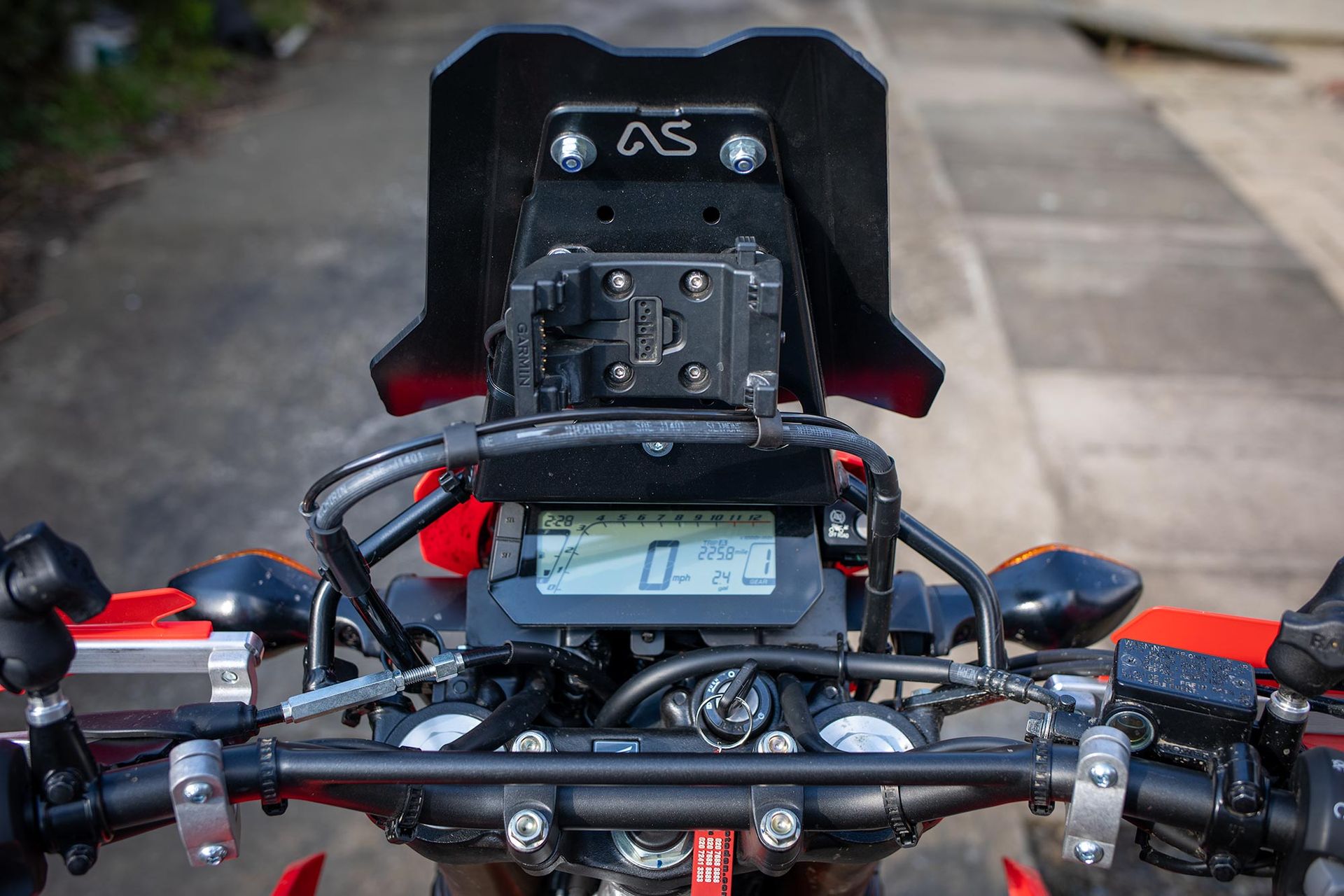 The riders view of the dash with the CRF 300L Mini Fairing installed.