Alpine Windproof Glove
---
The Alpine Glove is medium weight, breathable glove that provides wind protection for adventure riders. It is designed to offer good feel of handlebar controls whilst protecting hands from windchill. It is not waterproof. Conductive finger tips allow you to use your touch screen device without taking the glove off. 113g / 3.9oz (size M).
---
THE ALPINE GLOVE
OFF ROAD GLOVE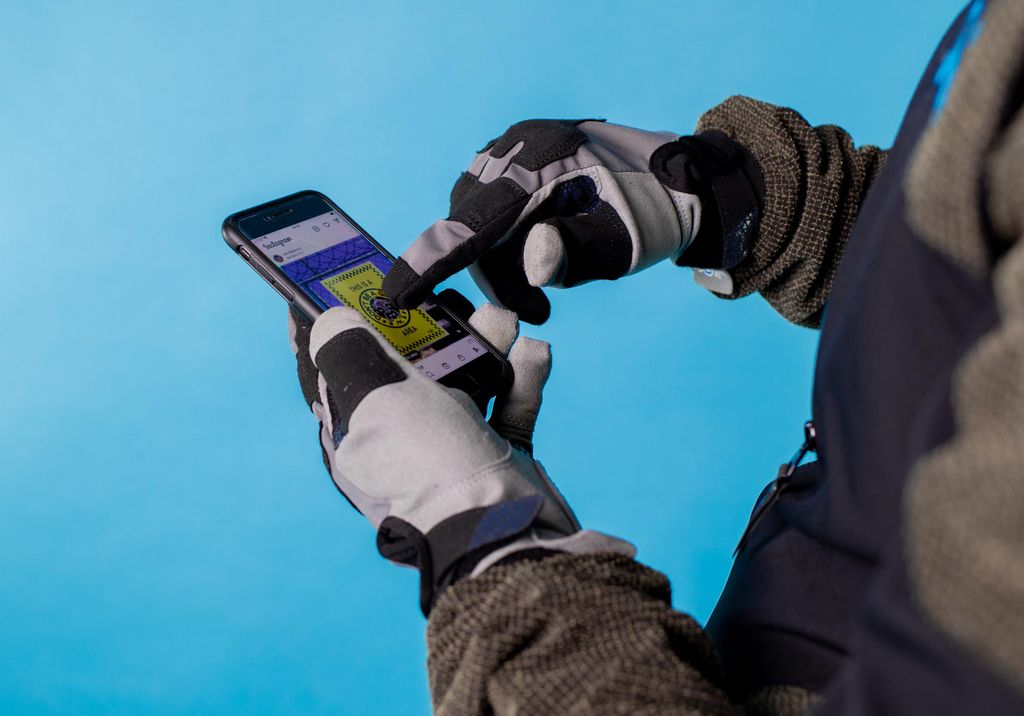 Touch Screen Finger Tips 
Use your GPS or phone without taking your gloves off.
Touchscreen tech woven into the fabric so it won't wear off.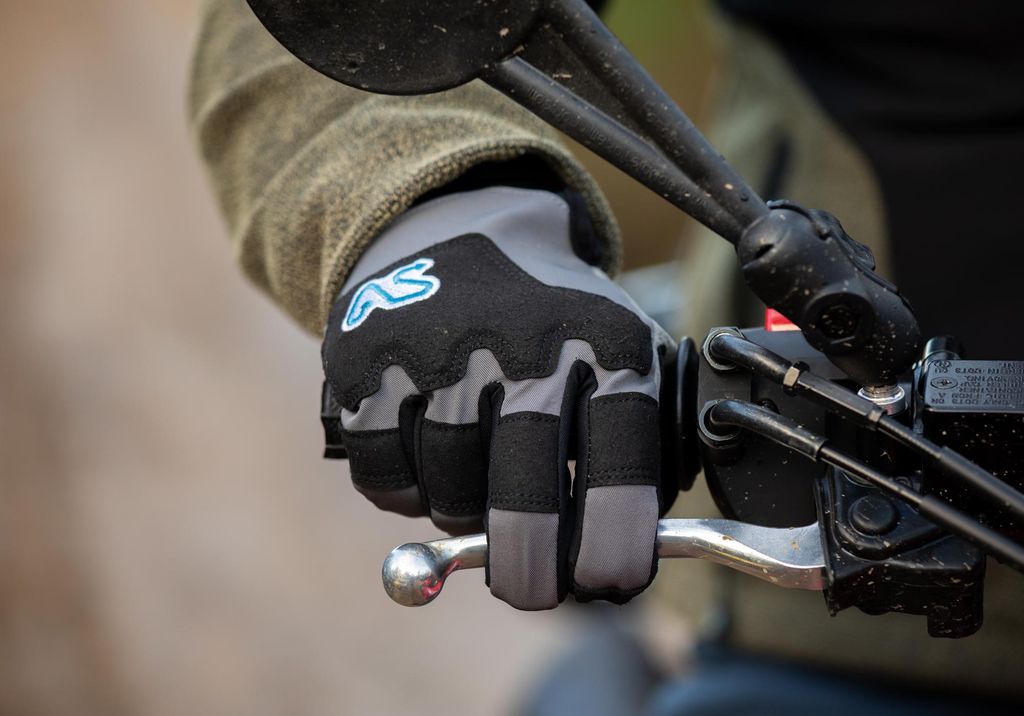 Built for dirt
A great balance between warmth, wind protection and lever control.
Feel everything apart from the cold
No need to remove your gloves to sort out straps, zips and buckles.

Chris also wears The Linesman Jacket. Find it here.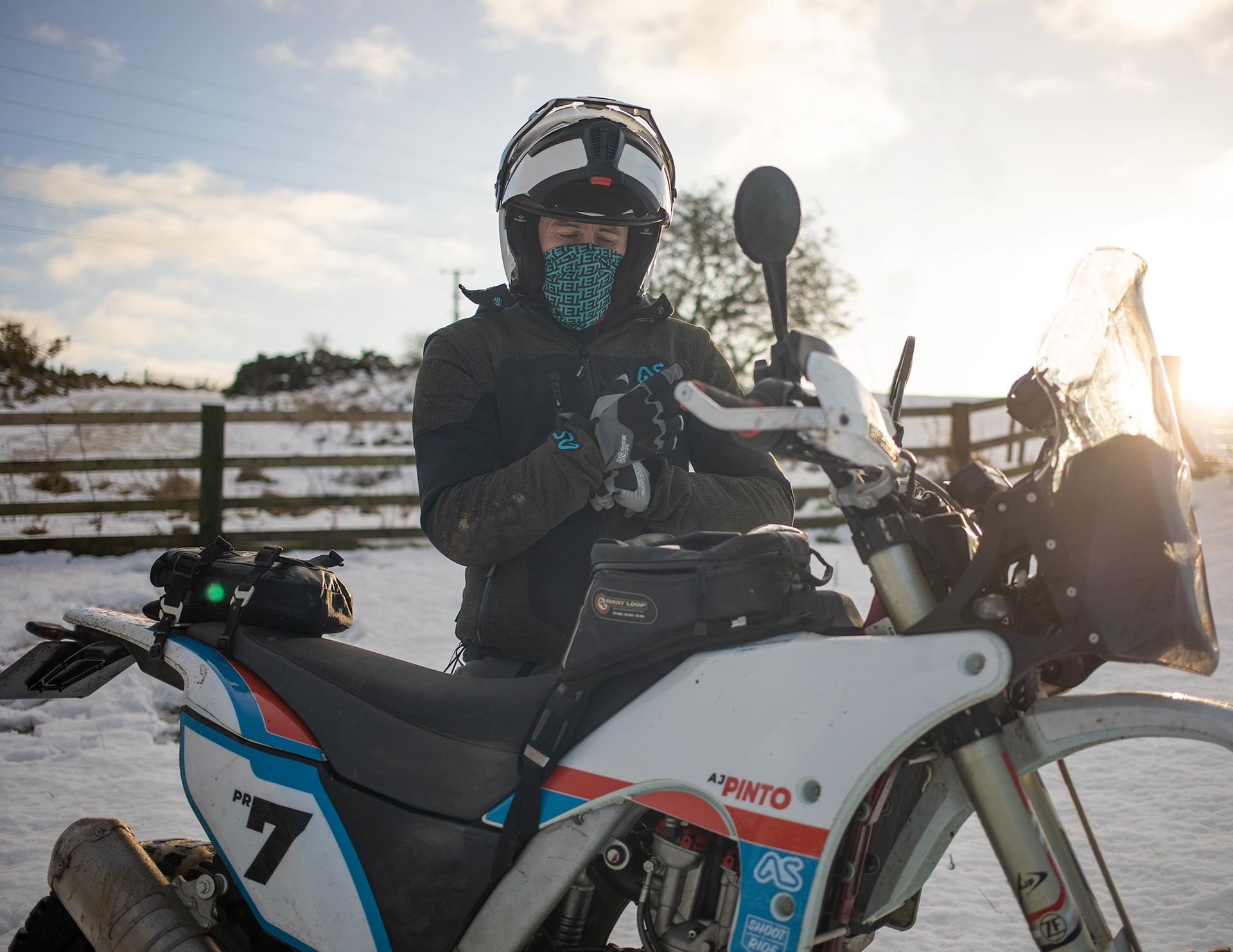 Designed for altitude
Perfect for three season use in cold, dry conditions.
If you ride dirt you will know that the ideal glove is one that gives you maximum feel of your handlebar controls, especially for when the going gets technical. You also know that if your hands are freezing cold then you can't feel anything. 
The Adventure Spec Alpine Glove is a medium weight glove that is designed to strike the right balance between weather protection and control.
Constructed with a polyester and elastane membrane, this three season glove protects your hands from windchill in all but the coldest environments. Weather protection is predominantly positioned on the back of the hands and fingers whilst the palm and fingertips use Amara fabric that mimics the feel of thin leather without degrading in the wash. 
TECH DETAILS
Windproof polyester and elastane membrane provide windchill protection

Amara fabric gives the feel of leather without degrading in the wash

Breathable

Foam knuckle inserts

Conductive touch screen finger tips 

Rubber grip pattern on palm and fingers for increased control

Easy on pull tab
---
Watch the Alpine and Dirt Glove in action on the Trans Euro Trail

Find out how we put Adventure Spec clothing together for multi day TET adventures