Atacama Race Jacket Non-CE
---
The Atacama Jacket is a tough lightweight outer jacket designed for rally and extreme adventure riding. It features military spec snag resistant nylon 6.6 mesh body fabric that provides maximum ventilation and 1000D ballistic nylon fabric in key abrasion zones for extra protection. The Atacama Jacket has a cutaway collar that is designed to be used with a neck brace. Internal shoulder, elbow and back pockets will accommodate protective armour.
---
THE ATACAMA RACE JACKET


OUTER LAYER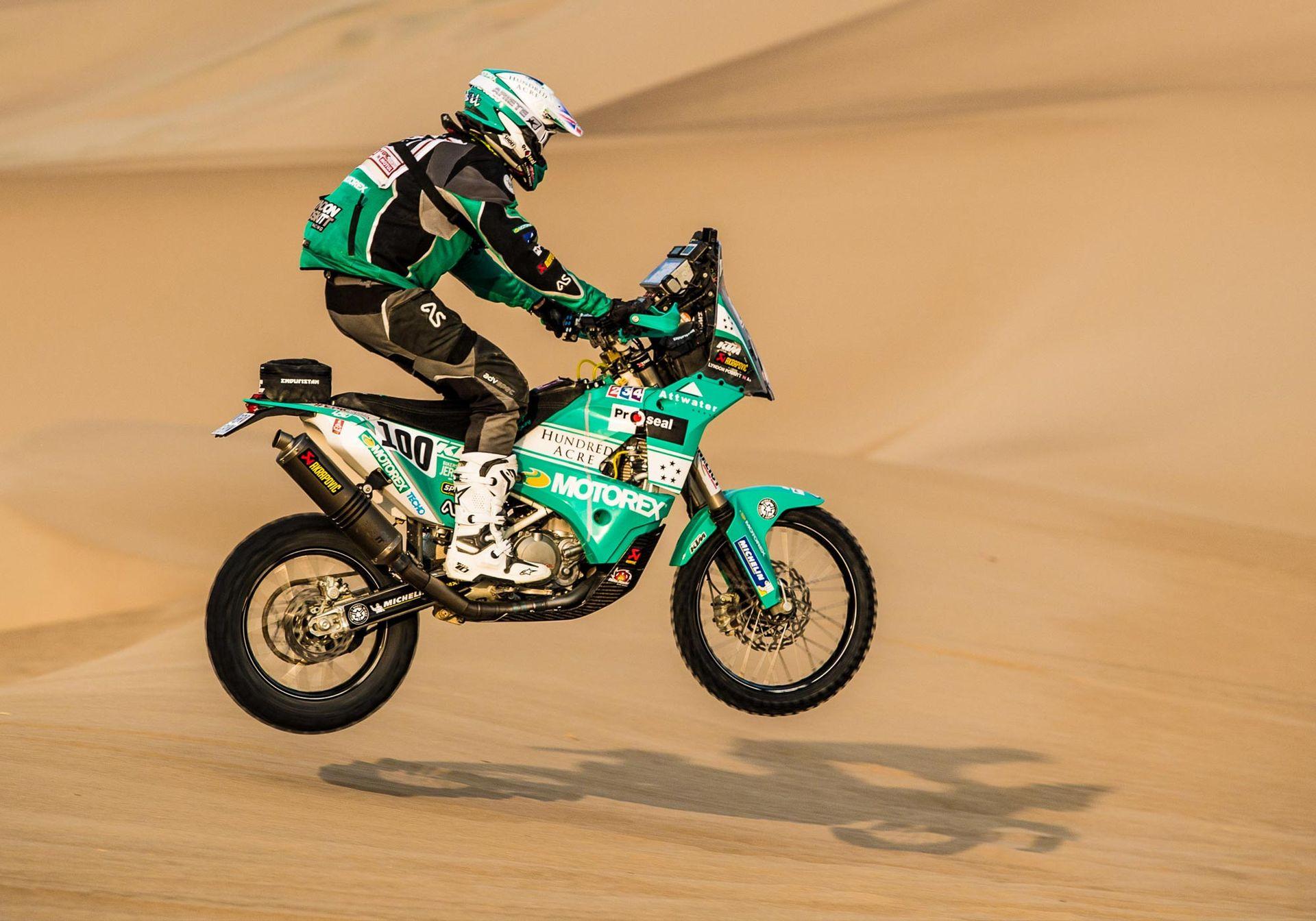 Born in the Dakar Rally

The Atacama Race Jacket was built to help Lyndon Poskitt get to the finish line of the Dakar Rally. Twice.

Designed for neck braces

Special collar fit is compatible with most neck braces for a comfortable fit.
Don't use a neck brace? Take a look at our sister jacket The Mongolia Trail Jacket here.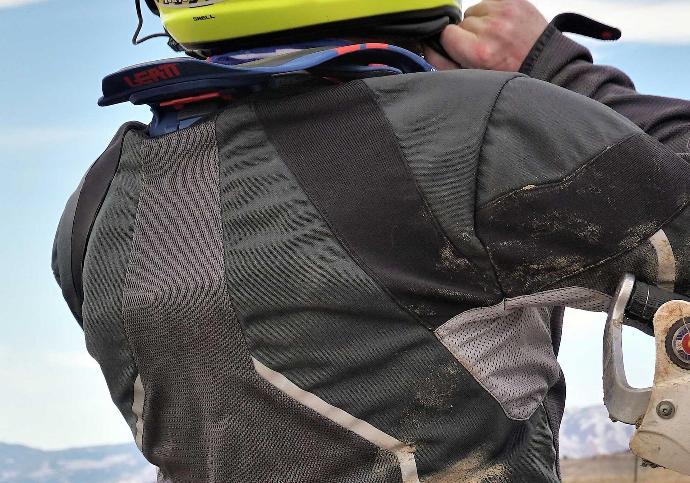 Water bladder under the jacket

Stretch panels allow a water bladder to be worn under the jacket (not included), leaving race numbers visible on the back.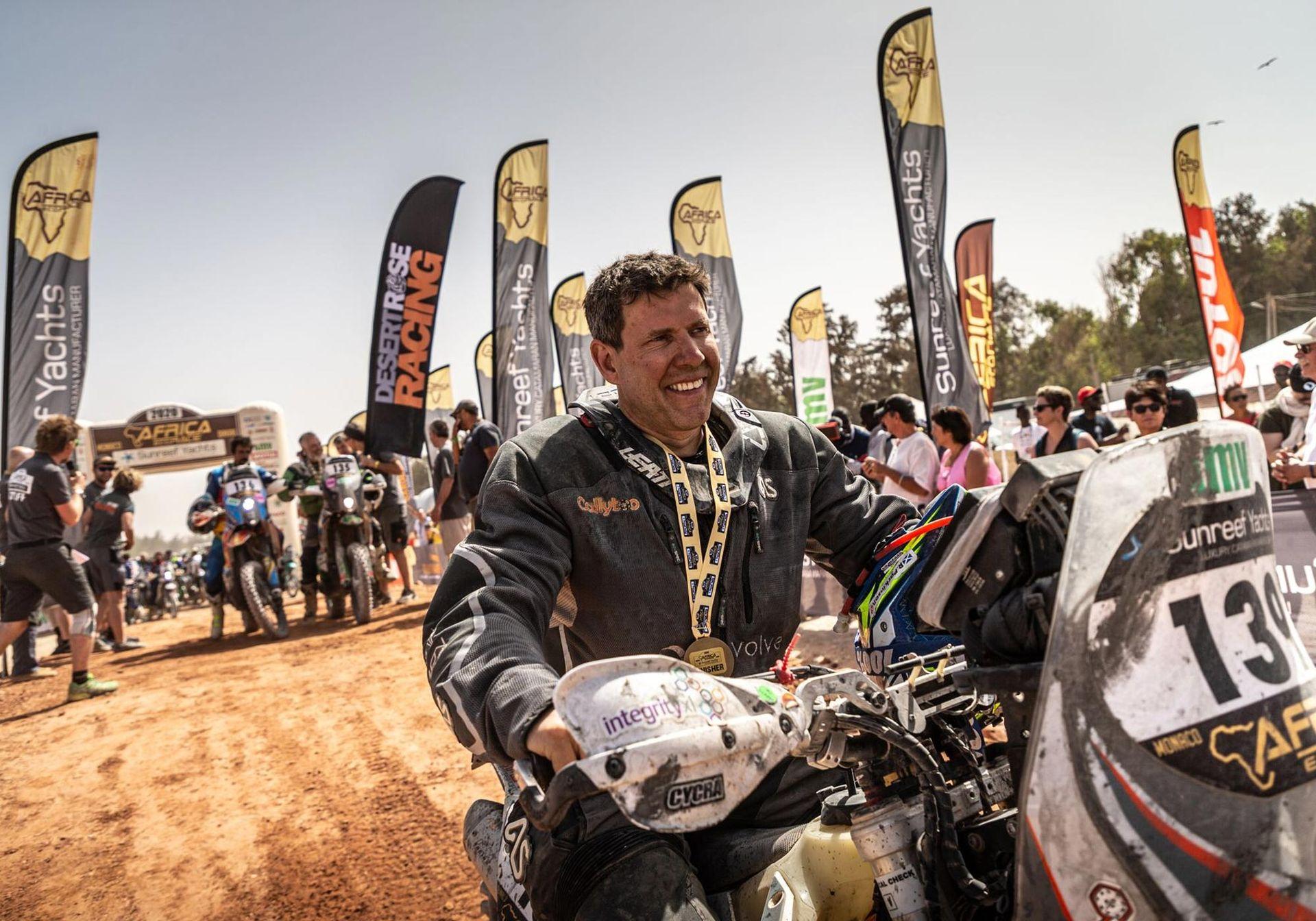 Made in the EU
Manufactured to high standards in our EU factory.
This jacket will need to be worn with other AdvSpec layers if you want to stay dry in wet weather or warm in colder weather. Used by itself it is designed for hot weather riding.

When worn with an AdvSpec Core base layer this jacket will keep you cool and comfortable in hot dry temperatures between 20C (70F) and 30+C (90F)

There is room to add a slim 2 litre water bladder under the jacket

You can use this jacket without a neck brace although you will have a much wider neck opening than you are used to.

The rear pocket is large enough to fit in the Atacama Waterproof Shell (450g), a buff and a spare pair of gloves.

DOES NOT INCLUDE ARMOUR.

This is the Non-CE version of The Atacama Race Jacket. It has internal armour pockets but does not include armour, which may be bought separately.

You want maximum ventilation, maximum protection, minimum weight and complete freedom of movement based around a neck brace compatible race jacket? So did Lyndon Poskitt for his 2017 and 2018 bids to win the Dakar Rally's infamous Malle Moto class. So we made this... 
A low snag Military grade mesh jacket that allows an almost completely free flow of air around your torso and arms to keep you cool when the going gets hot. 
And for crashes? 1000D Ballistic Nylon '6-6' panels in all key abrasion/impact zones. Crash tested on camera multiple times by Mr Poskitt himself! The Atacama was also one of the only jackets to complete the recent 2018 Kalahari Rally (3rd Overall / 1st Malle Moto) without tearing on the deadly Bostwana thorn bushes.
Ensuring the perfect fit (with or without a bladder) are four strategically placed stretch panels located around the shoulders and upper arms giving you superb unrestricted movement.
The jacket has internal pockets that will accept back, shoulder and elbow protectors for maximum protection (not included), or use without internal armour should you prefer to use an armoured base layer instead. 
This jacket is perfect for multi-day race / rallies where weight, temperature control, protection and visibility are all key considerations.