The Supershirt is our CE AA rated impact and abrasion resistant base layer. We don't make it in a women's specific fit, however it is a versatile cut and women do use it. 

Here Maria O'Grady who looks after Adventure Spec social media, and is an accomplished RTW rider, explains how The Supershirt fits her.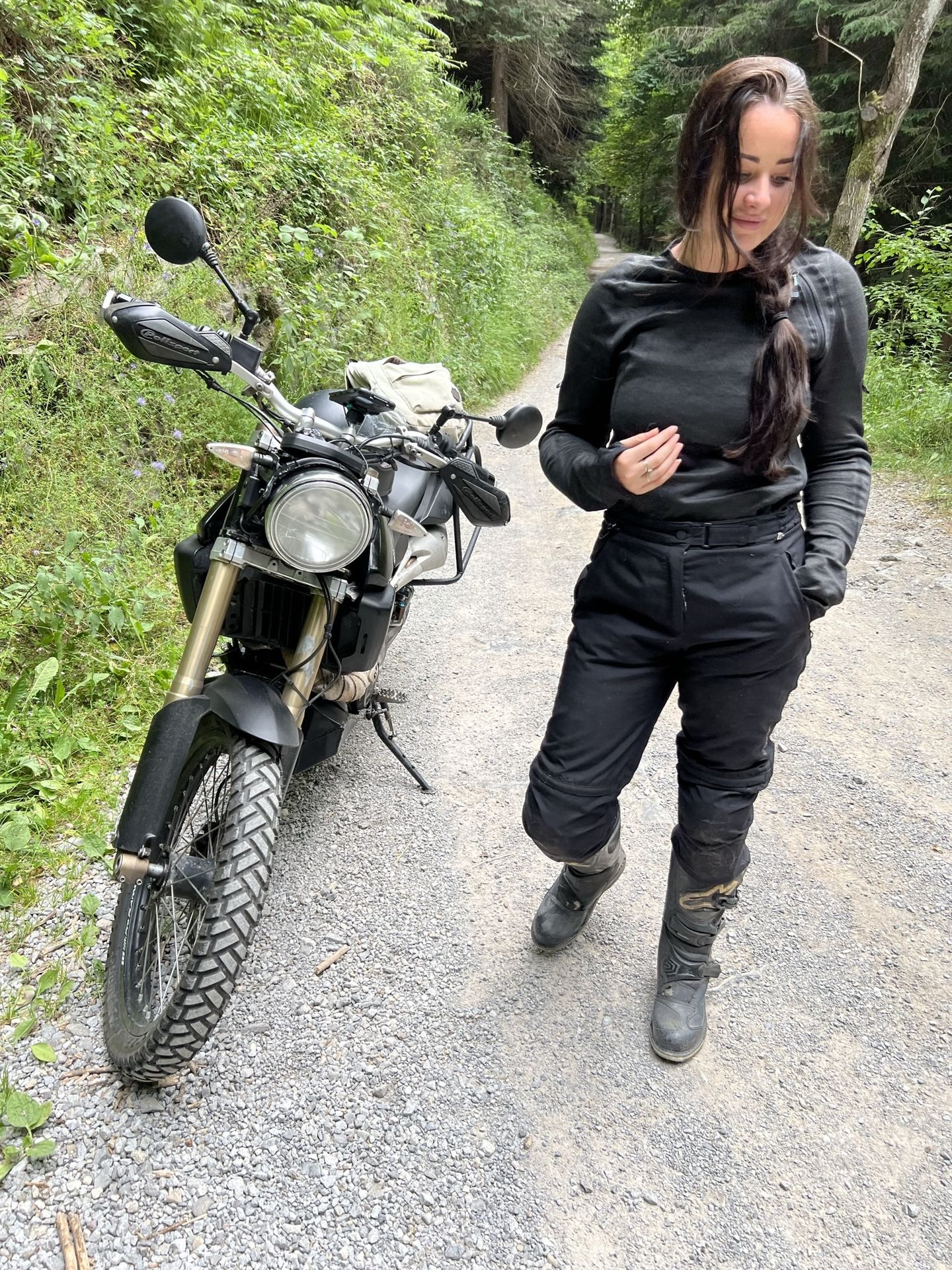 Q: Maria, what size are you so I can work out what I should get?

A: I usually wear size 10 UK tops, or S/M. The Supershirt material is stretchy so fits my shape well, slightly baggy around the waist but fits nicely on the hips. In trousers I am a 10/12 UK. 

My measurements are:
Chest 34″
Waist 28″
Hips 36″

Q: Does the chest armour come out?
A: Yes, I have removed the chest armour in these photos, but obviously you compromise protection when you do this. I find that this is really down to personal choice, I know people who never use the chest protector as well as others who always use it. 

Q: What do you wear underneath The Supershirt?
A: I wear a simple strappy camisole top and also AS Core Long Sleeve base layer in size S on slightly chillier days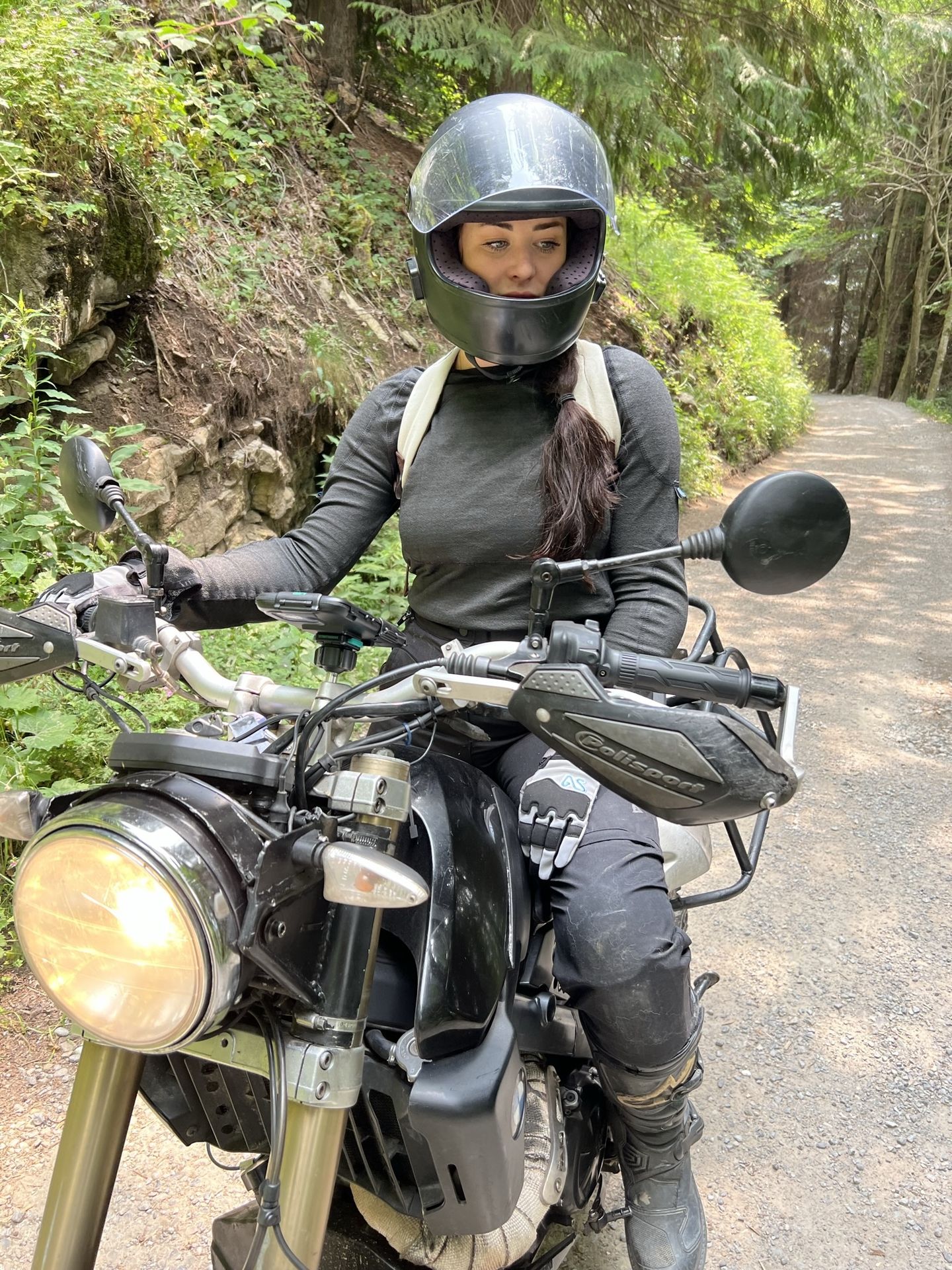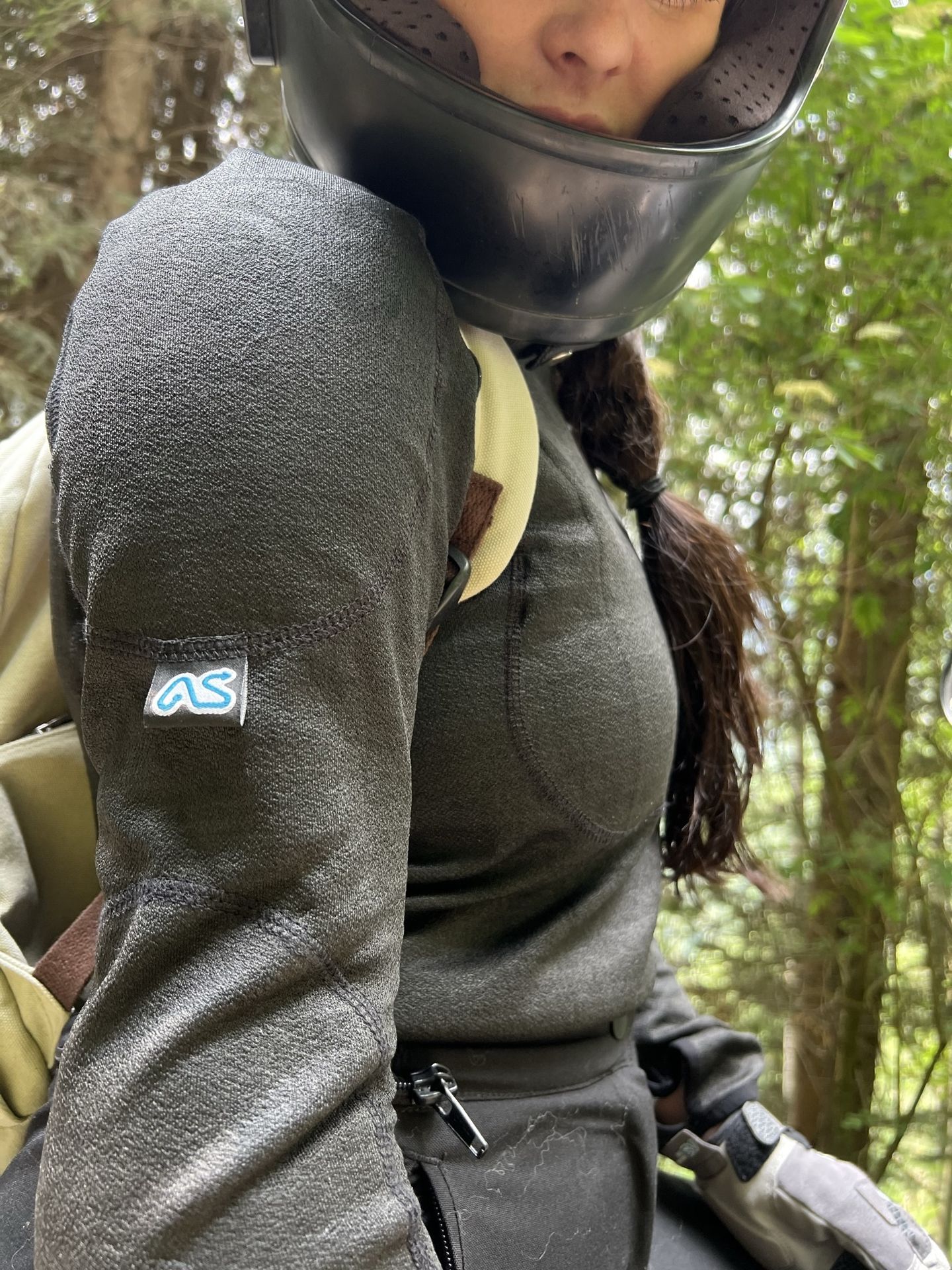 Q: Do you wear The Supershirt worn tucked in or out?
A: Whichever you prefer, I like tucked in. When worn out The Supershirt comes right down over my hips. Tucking it in reduces the chance of it riding up your back in the event of a slide. 

Q: How do you put The Supershirt on, is it over the head?
A: No The Supershirt is put on like a jacket, and then zipped up on the left-hand side. 

Q: Is it tight around the neck?
A: No it's a very comfortable round neck design.
Q: Can you wear a jacket over The Supershirt?
A: Yes, I wear a Belstaff Triumph Trophy jacket over the top of The Supershirt but I remove the armour from the Belstaff jacket. I wear a size M in my Belstaff. I sometimes wear a t-shirt over the top of The Supershirt for more causal rides out around town for style, or just The Supershirt completely on its own if it is hot.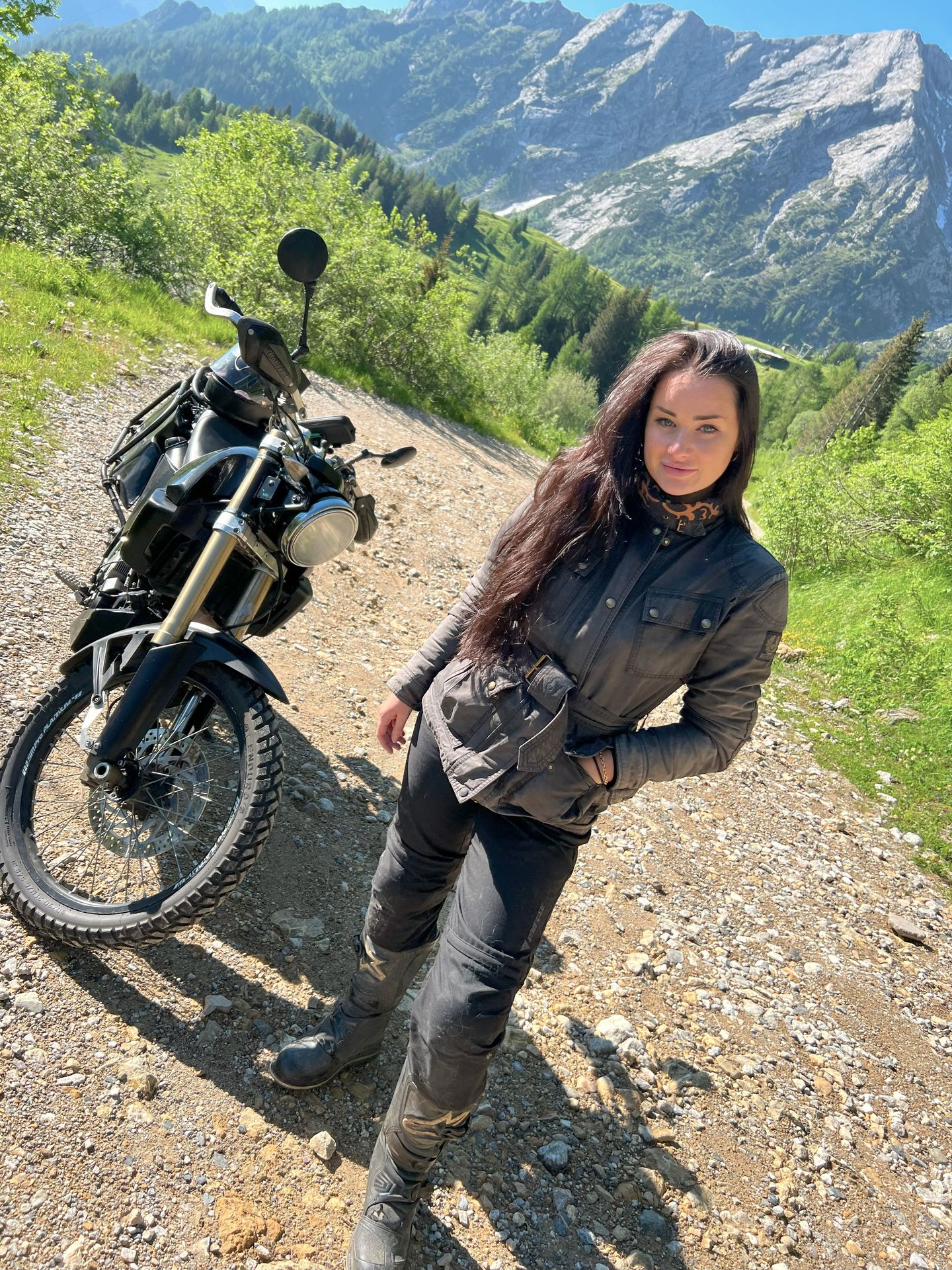 Q: Have you gone off road in it?
A: Yes I ride both on and off road in The Supershirt. I have tested it in 28°C plus so far and found it very breathable and light, perfect for tracks and trails. It's also very comfortable riding along the road to and from off road sections. 
Q: The sleeves look long. Is that a problem?
A: When I'm riding I pull the sleeves down under my gloves and use the thumb holes, which smooths the fabric out nicely. The length works well especially when off roading stood up.
Q: Are there any female body shapes that you think The Supershirt would not fit so well?
A: I can't see it not fitting any certain body type due to the stretchy material and simplicity of the shape, but it's best to spend some time measuring yourself and comparing against the sizing chart here. If you're unsure just message me on any of the Adventure Spec social media platforms and we'll go through the sizing together.
Q: Will Adventure Spec be making a women's version of The Supershirt?
A:  Right now Adventure Spec is focussed on establishing our core clothing range, and we've still got more gear to launch to get our full layering system complete. At some point I'd love us to have a dedicated women's section, until then my job is to help explain how our gear fits as many body shapes as possible, both men and women.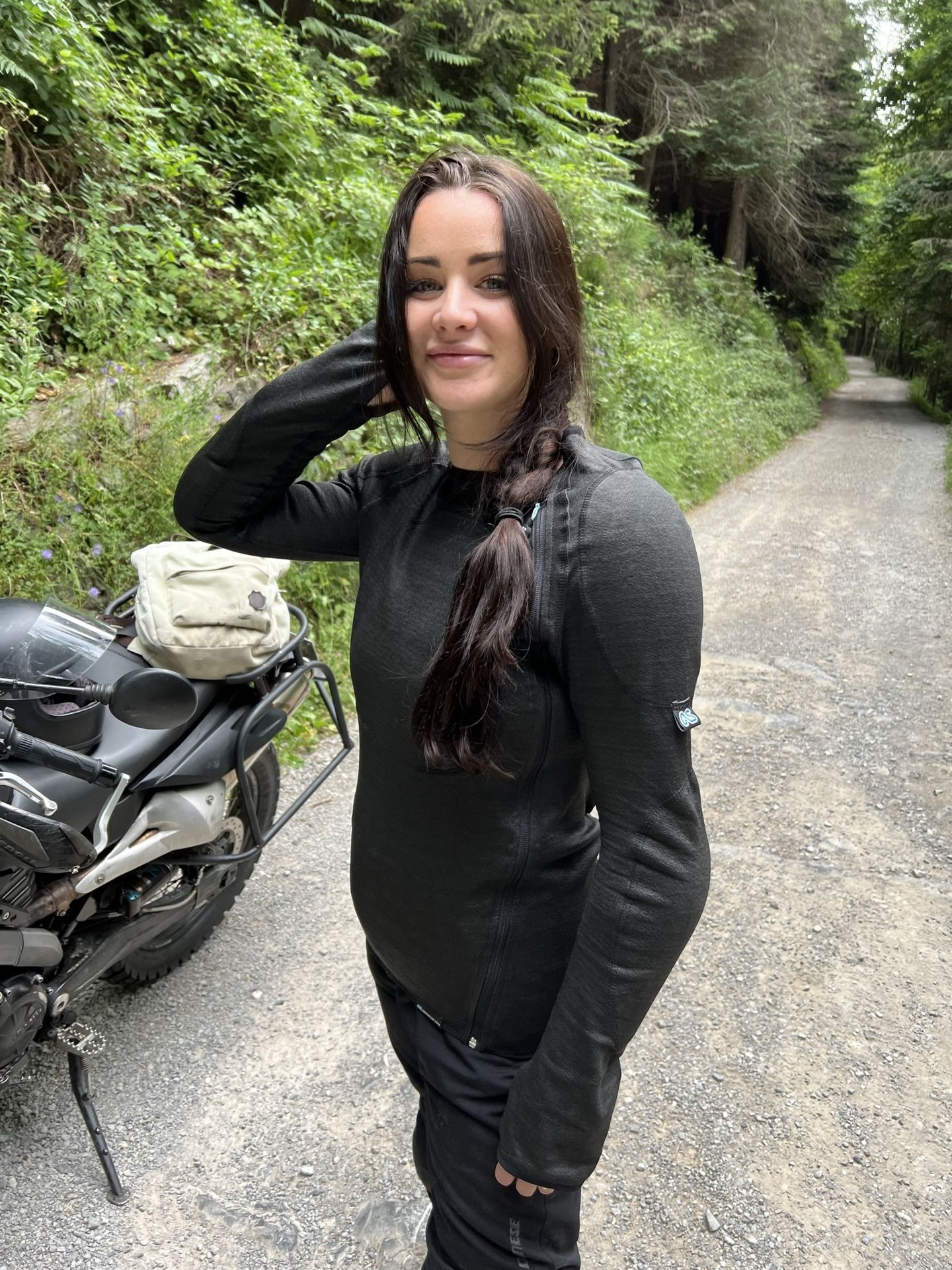 ---