The Motoz range of adventure, trail and enduro tyres have been proving hugely popular over the last couple of years. Motoz has established itself as an innovative tyre manufacturer who are keen to push boundaries. Now the new Rall Z has landed and it's causing quite a stir. We caught up with Adventure Spec's Dave Lomax to find out how this new tyre is changing the adventure market.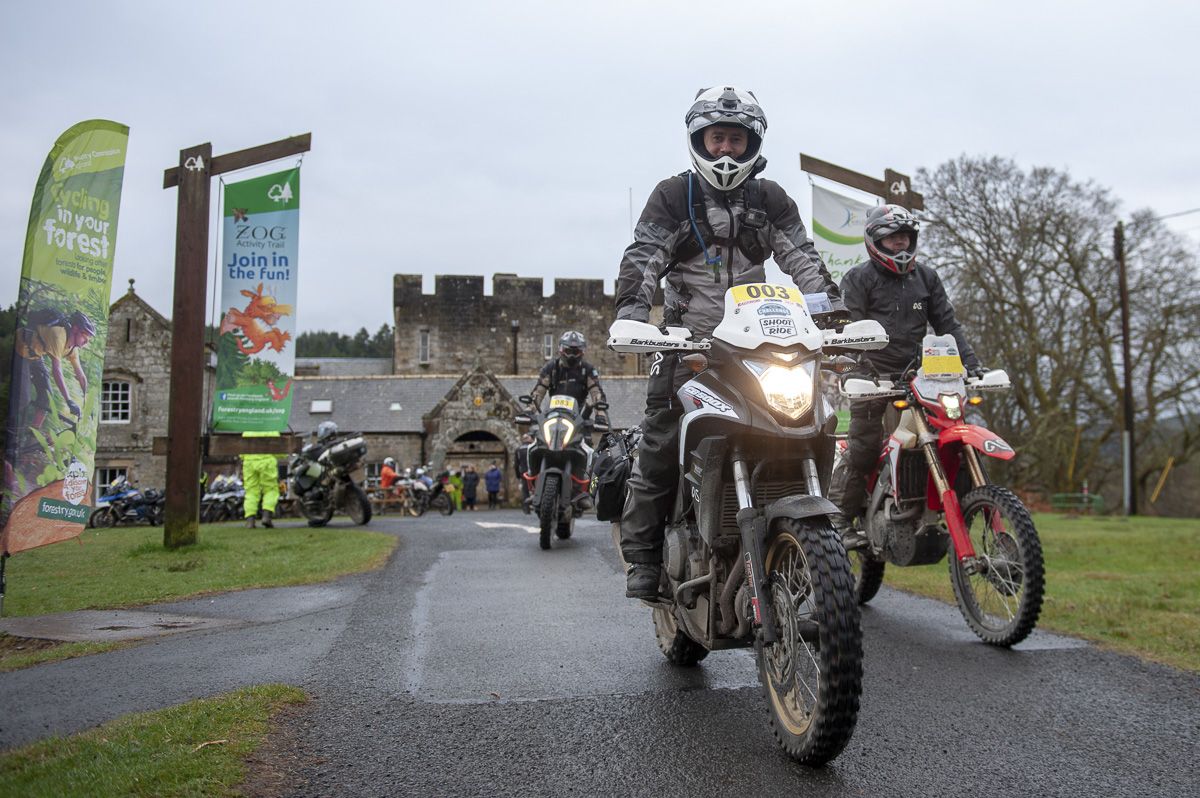 TRACKS:
Hi Dave. Adventure Spec have really been getting behind Motoz tyres over the last year or so. They are an Australian company, so how did AS get involved all the way over in the UK?
DAVE:
There are a lot of tyre companies that have been in existence for a lot of years, but Motoz is the first company to specifically focus on rally and adventure tyres. The company owner Rick, takes cutting edge tyre design technology and uses it to fire his designs over to Motozs' super high tech tyre factory in Thailand. Then he takes examples of every tyre they make and takes it out to ride himself on his range of adventure bikes. It's the perfect design process and results in some amazing tyres.


Rick is 100% our type of person, a passionate rider who loves and lives for his products.


We'd been fans for a long time and after a random star struck meeting at a trade show where we first met him (and gushed about how great we thought his tyres were) we got a phone call a few weeks later and he asked if we'd like to help him sell a few tyres over here in the UK...
It was the easiest business decision we ever made. We knew the UK community would love the tyres as much as we do, the only problem was keeping up with Ricks requirements for a never ending stream of new craft beers whenever he visits the UK!
TRACKS:
Motoz describe themselves as the 'craft beer of tyres'. I guess that means that they are a small company that are closer to their customers? Is that your experience?
DAVE:
100%. Many people talk about their companies being driven by a single person, but Motoz is crazy. Rick is quite literally Motoz. He designs and test every tyre himself, schedules every factory order and deals with quality issues. His passion for what he does is mind blowing. The outcome of this attention to detail and effort is the kind of connection to your product and customers that larger companies can only dream of.
TRACKS:
The new Rall Z has been really making some waves recently, the reviews have been fantastic. What's so special about these tyres?
DAVE:
Firstly, it's a modern tyre...that might sound a bit odd, but many Adventure Tyres have been on sale unchanged for decades and like everything else, technology moves on. You could certainly tell if you jumped into a 20 year old car and drove it 5000 miles and the same is true for tyres. So, firstly it benefits from state of the art materials and design ideas.
Secondly, Tyres are designed by Rick himself on state of the art CAD systems. As Rick rides every tyre he designs, and has done for decades, he really understands the effect of design changes on tyre performance...
And even better than that because he rides our types of bikes the way that we ride them his design knowledge is totally specific to adventure riders. In short, he's a living adventure-tyre-designing feedback loop!
Thirdly, Motoz tyres are made in a factory that make tyres for no one else (I have no idea how Rick pulled this one off…). It is in an area renowned for high quality tyre manufacture and consequently has access to staff who really know their stuff.
Overall, this makes for a genre specific, well tested, state-of-the-art tyre design that is made by one of the best tyre factories in the world...That's why it's so good.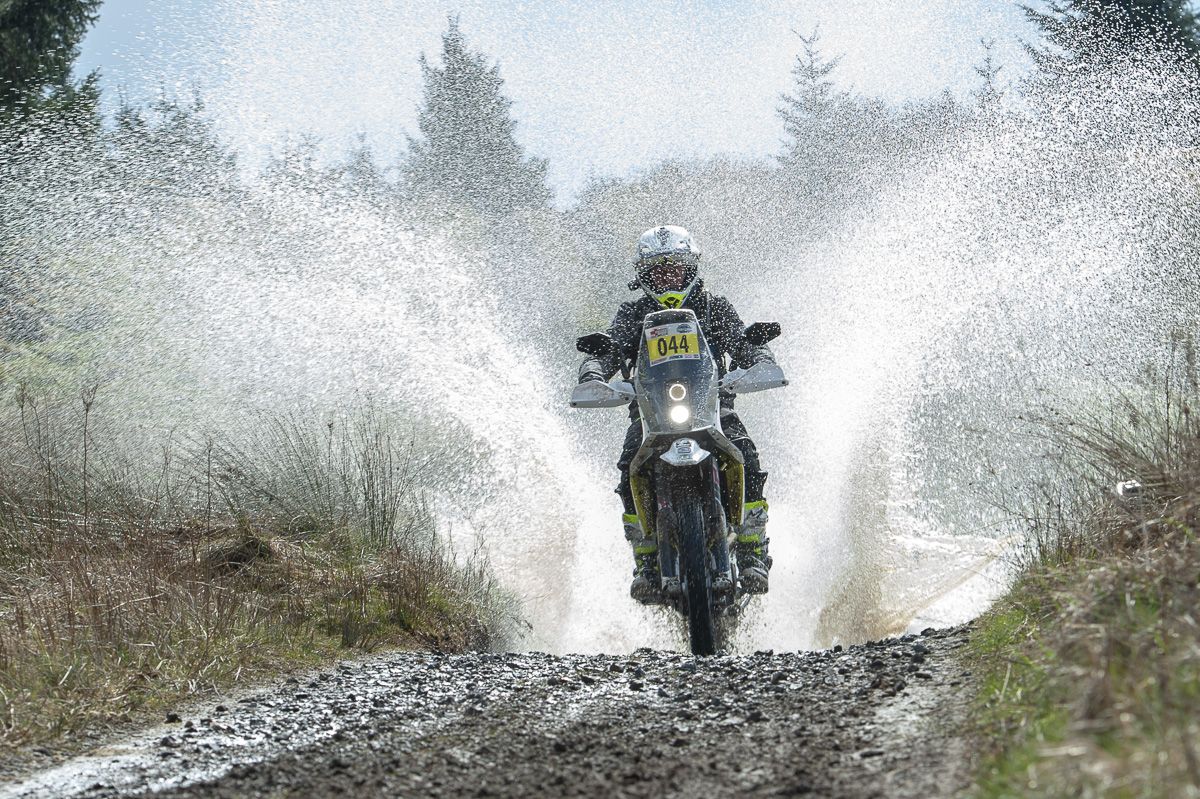 TRACKS:
The Rall Z is slightly unusual in that it comes in a tubed and tubeless version. What's the difference and what kind of bikes are they designed for?
DAVE:
This is a great question and something I have learned a lot about from Rick over the past few years. There is a lot more to this question than I have space to answer here, but to simplify the reason goes a bit like this.
Every tyre size across a tyre model ideally needs to be different to perform at the perfect level for the bike it's being fitted to. In the old days a lot of manufacturers used to create a tyre design and then scale it up or down according to the diameter and width of the of the rim. In reality this isn't enough if you want the best tyre for each possible application.
Let me give you an example of two tyres that look very similar on paper and then explain why they are totally different.
The 150-70/18 and the 140-80/18
These tyres look similar on paper, but in reality they are very different.
The 140 is designed to ride on a 2.5 inch wide rim, usually something fitted to lighter or lower power bikes. This means a lighter and more flexible carcass can be used for this model, which allows the tyre to move properly under the bike and retain grip better. Also, as this style of bike usually uses tubes in its tyres the 140 is designed to work this way.
The 140 is great for bikes like the KTM 690
The 150 is designed to run on a 4.25-4.5 inch wide rim. Because the type of bike that usually has this requirement normally runs tubeless tyres, puts down a lot more power and is a lot heavier than a smaller rimmed bike the carcass and tread design is totally different than for the 140 section tyre. This ensures consistently awesome performance no matter what bike you fit a RallZ to because the tyre is always right for the bike.
The 150 is better for larger bikes like the BMW 1250 GS
Although it's hard to show this without cutting two tyres in half an image of these two tyres side by side shows how different the shape and block patterns are, even between the same tyre model in the Motoz range. It also explains the weight difference (9kg vs 6.4kg) and clearly shows the difference in manufacturing composition.
Because Rick takes the time to consider these things properly each tyre has the perfect profile, carcass flexibility, tread pattern and rubber compound for the bike it fits. Making for a brilliant ride.
All you have to do is make sure you that fit the right tyre to the right bike/rim… we recommend checking out the fitment tables before buying and making sure you know the rim diameter and width of you wheel together with your bikes ideal tyre width, profile and tubed/non-tubed spec before buying.
TRACKS:
How does the Rall Z compare to the rest of the Motoz lineup?
DAVE:
Personally, if I could only ever run a single tyre for the rest of my life it would be one of these. The performance on Tarmac, wet and dry is unreal for such a knobbly tyre as is the tyre's ability to dig in and grip off-road through a massively wide range of conditions. It's heritage as a rally tyre is well founded. This is the perfect tyre for a long road liaison section followed by serious off-road race action.
On a smaller bike aiming for more technical off-road use (tubed 500-600cc or less) it's a great distance tyre and probably at the more road focussed end of the tyre spectrum. Quiet and safe on Tarmac, good for a seriously high mileage and capable in everything but the worst off-road conditions (when a swap to a more knobbly tyre would obviously make sense). If you're wanting a bit more grip after this it's the Extreme Hybrid or the Tractionator S/T range...and if you have serious road mileage to do and are mainly sticking to hard pack tracks and trails you could ease your ride a little closer to a road tyre with the 140/80-18 Tractionator Adventure.For larger bikes the Rall Z will allow you to push the boundaries of the bikes off-road performance well beyond your own and it's almost certainly the most off-road focussed tyre you'll ever need. The joy here is that the tarmac performance and longevity really helps you enjoy both on and off-road sections.
If you're looking for more mileage or a smoother ride the Tractionator Adventure would be your next option (ideal for tarmac, hard packed tracks and lighter trail use) followed by the more road focussed Tractionator GPS, which will still pack a great hard-packed-trail-punch.


Let's say that in both these circumstances the RallZ would be a perfect companion for a 1000mile/1600km road ride to Morocco followed by some serious desert bashing and fast run home.
TRACKS:
Adventure Spec is promoting this idea of 'Light is Right'. Can that really be applied to the big bike adventure riding that the Rall Z is designed for?
DAVE:
Of course it can... when we talk about light we don't just mean weight, although that is important (for me anyway!). When we use a tyre and it wears out we throw a huge amount of the tyre material away and effectively the energy used to create that tyre too. For that reason (and also because its light on your pocket) it's better if the tyre lasts as for as many Km as possible.
These tyres give not only great performance, but have a great wear rate as well, in some cases over twice the life of other brands tyres. This saves you money and helps the environment.
Also, because the tyre performs properly and inspires confidence in tricky conditions it reduces your tendency to grab a handful of throttle when the going gets tough, thinking that in some way this will help, rather than sticking to a nice light touch (or is this just me…?). If we leave the trails as we find them and make as little impact as possible when we travel then there is far more chance the trails will still be there and we will be welcomed along it next time we ride.
Light is definitely right, and in more ways than one!
---
THE MOTOZ RALL Z TYRE
The Tractionator Rall Z tyre is Motoz answer to the big bike rider who wants even more extreme offroad performance than their already stellar Tractionator Adventure Tyre