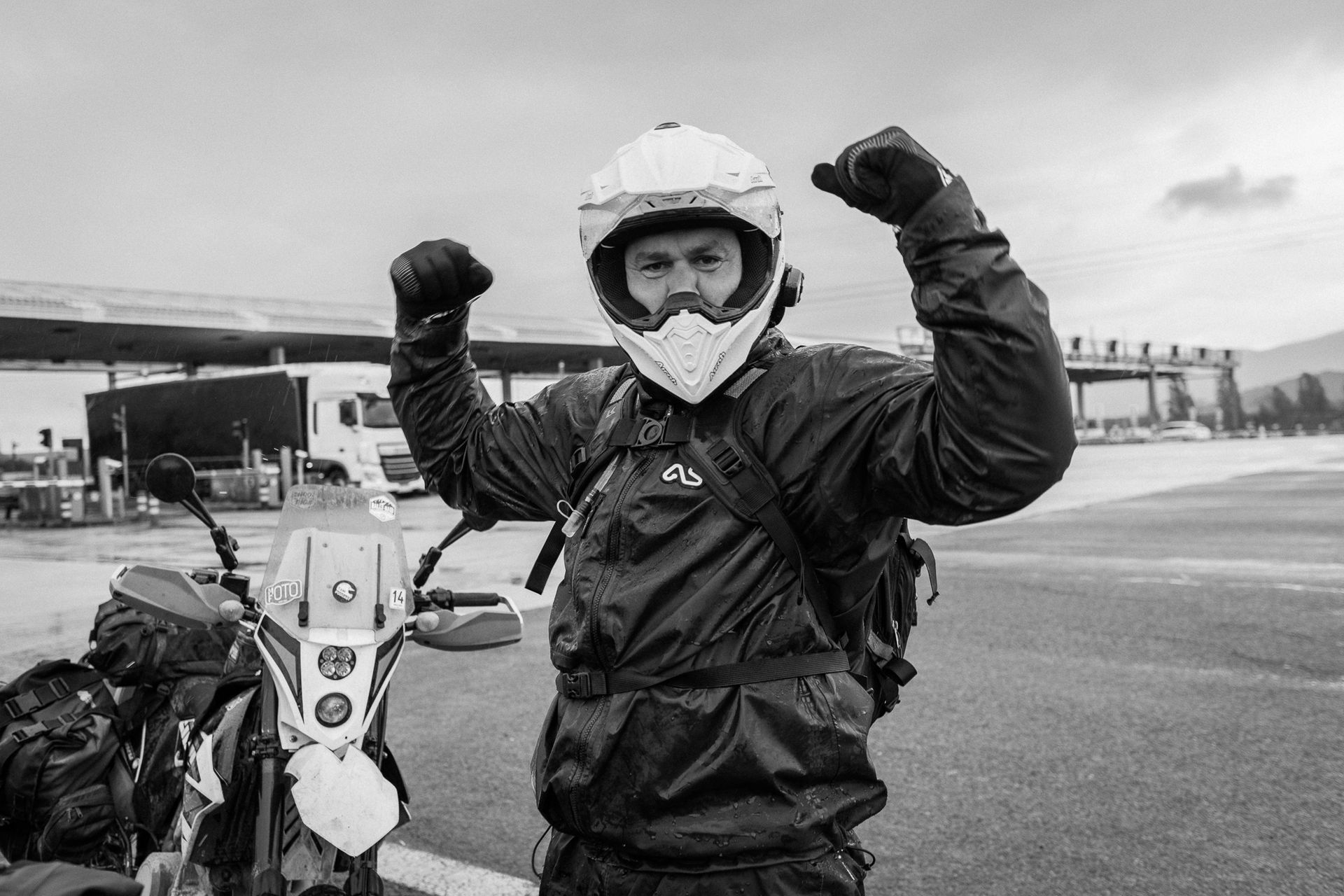 Hi!

This is Davy on the last day of our TET Spain trip. 

My bike (450EXC) was having clutch issues and we were in the middle of a frantic 150 mile dash back to get back to the ferry on time. 

I wasn't sure if we would make it. 

Two days previously I had bought factor 50 sunscreen in a local supermarket. 
​Davy 2 days earlier...

Today I didn't need it. 

It was hammering down. 

Raining cats and dogs. 

Tipping it down. 

The heavens were open. 

You get the picture. 

The worst weather I have ridden through in a very long time. 

We all put our waterproof gear through its paces. 

Davy is wearing the Aqua Pac jacket.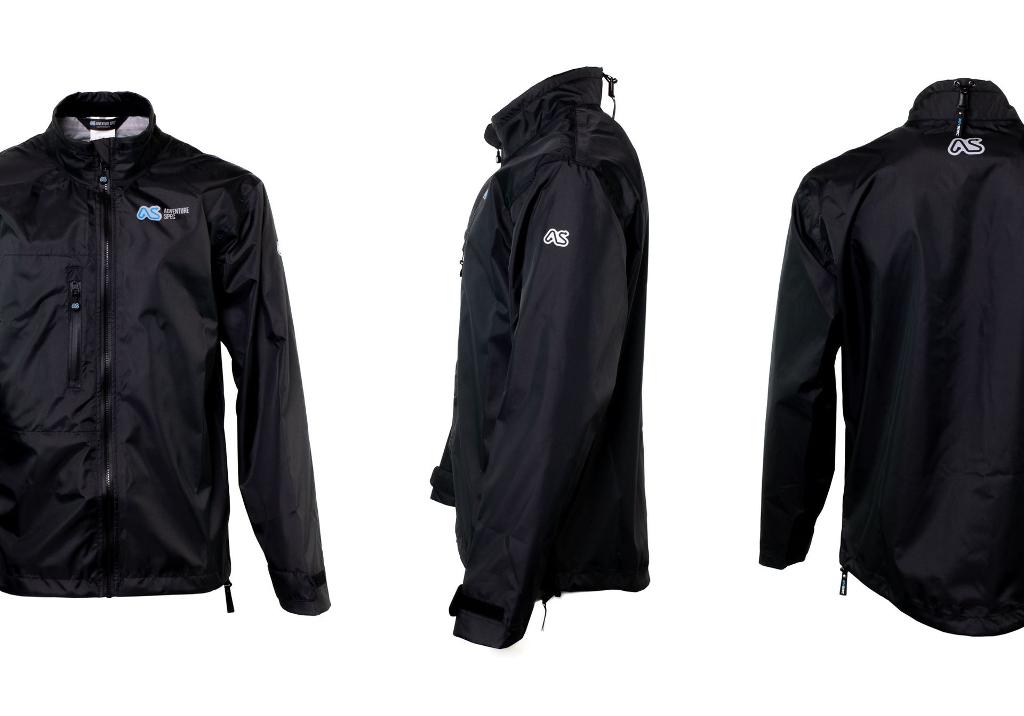 It's a tough, simple waterproof jacket that's designed to pack up small and live in your pack permanently.

Sitting, waiting, expecting that sudden change in weather that we all hope to avoid on multi-day TET adventures. 
I keep mine in my Kriega OS 6 on the back of my bike.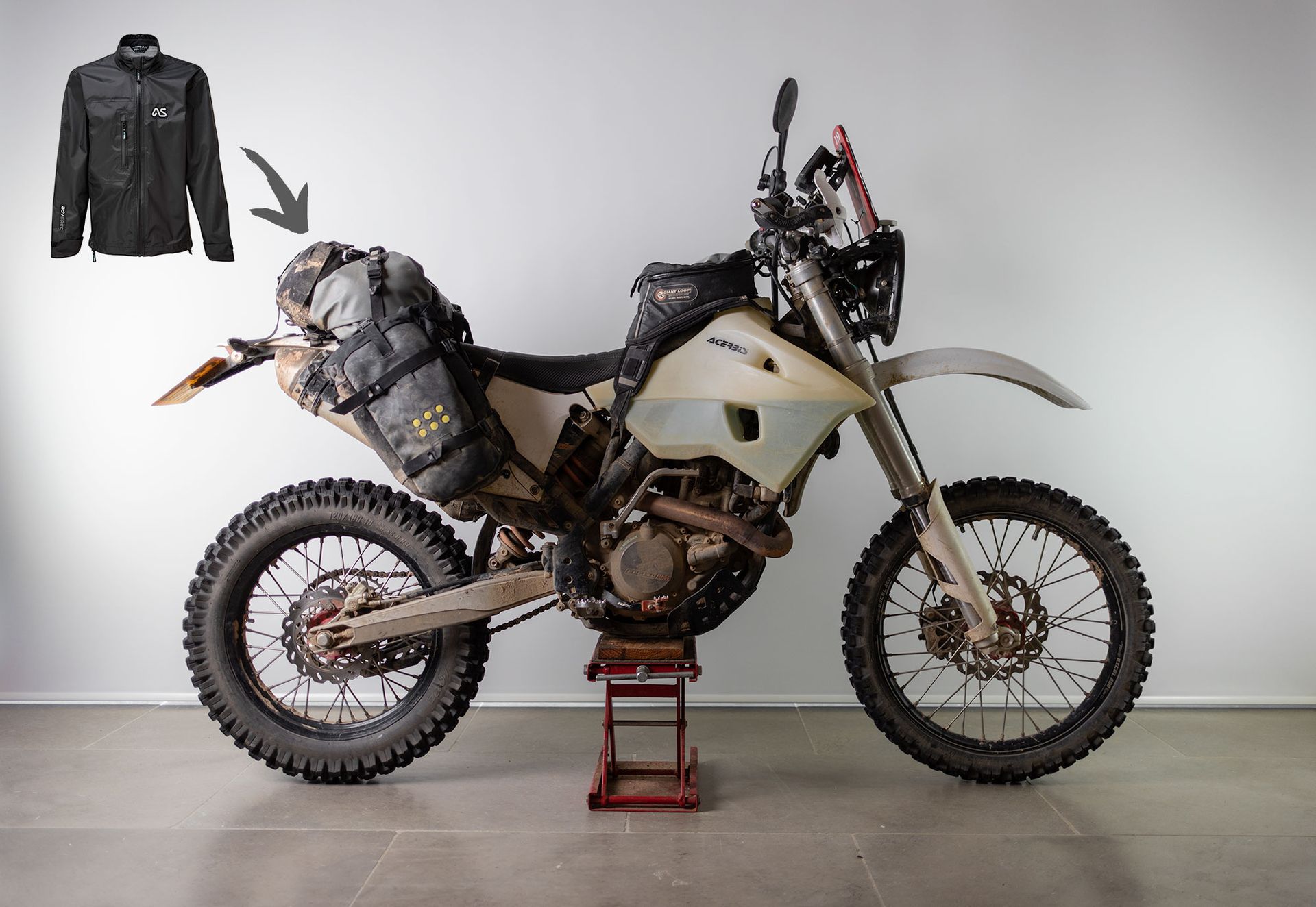 Greg's KTM 450 EXC in multi-day TET setup


It has a hydrostatic head of 28,000mm, which is pretty high. 

It only has one pocket, reducing the chance of water ingress. 

You can cinch the collar tight to stop rain dribbling down your neck.

Which is exactly what I did. 

I remember the weather was so bad we all stopped at a small petrol station off the motorway. 

We drank cheap sweet coffee from a vending machine. 

I put on another layer.

It was just enough respite to regroup, have a grumble, refocus and then push through to the finish line. 

It stopped raining just as we rolled up to the ferry terminal. 

If it was going to rain on a 10 day trip, I'm glad it rained on the last day. 

It made the previous 9 all the more special. 

Last week we received our latest shipment of Aqua Pac Jackets from our factory. 

They are in stock in our EU, UK warehouses right now and due to arrive in our USA warehouse in the next few days. 

I've also been told our Mongolia Pants and Linesman Jackets are almost complete on the production line so expect another email soon. 

As well as a new product launch. 

I'll be in touch. 

🙂

Greg Villalobos
---
This story was first published in our email Newsletter. Subscribe now for the most ADV email you will get all week!