ADV Layering.
It's like the layering system that the outdoor community have been using for decades, but tailored to Adventure, Trail and Dualsport motorcycle riders. Wear what you need, when you need it, and not when you don't.

Everything within the Adventure Spec clothing range is designed to work together to bring comfort and protection together in a super lightweight package. It's versatile and works on and off the bike, meaning you can pack less.

Because Light Is Right.
---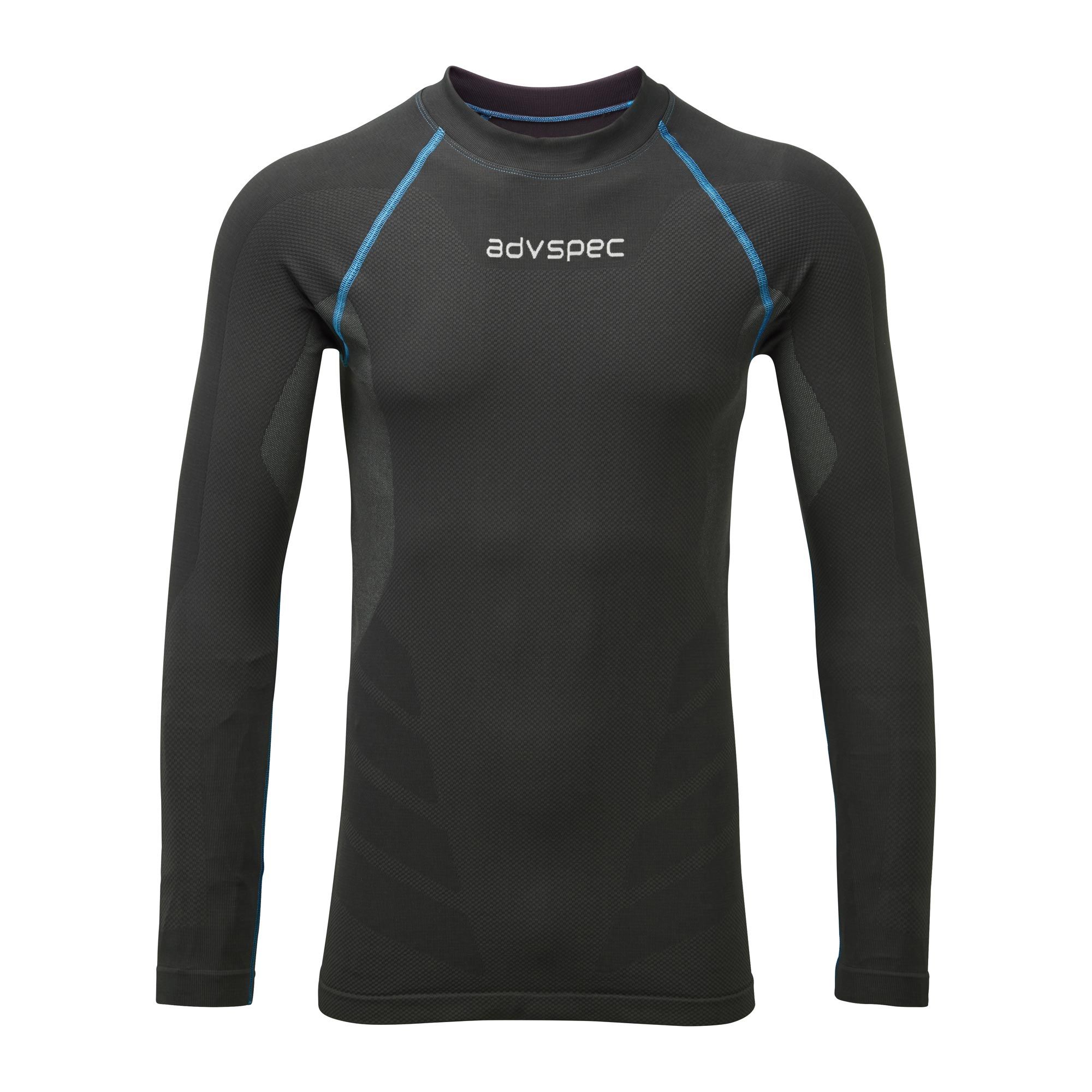 The foundation on which ADV Layering is built. It's easy to overlook, but considering that it's the layer that's next to your skin it's super important to get it right.
Adventure and dualsport motorcycling is one of the harshest environments for base layers to function so this is not the place to cut corners. As riders we have a unique requirement of periods where you are not generating excess body heat and need to be kept warm and dry, such as long cold road sections, often followed by periods of extreme exertion, riding challenging trails for example when you need your base layer to help keep you cool.
ADV Spec base layers are designed to work well in both hot and cold environments by utilising a more open weave construction in areas that need to transmit moisture away from the skin to allow effective cooling (back, under arms etc.), a 3-dimensional weave in areas that might need to retain heat when not exposed to airflow (chest, trunk) and a third 'tensioned' weave to help support tired muscles around your core area after a hard days riding. Each section is created from a unique AS blend of synthetic fibres designed to be soft, tough and wick moisture away from your skin.
Our 'Light Is Right' philosophy is based on keeping the gear we carry to a sensible minimum. Silver Ion yarn woven into the fabric helps to reduce odour meaning that your base layer will stay fresher for longer, meaning that you need to carry less of them in your luggage for longer trips. Rumour has it you can even go a week with just one pair of Core Shorts…
---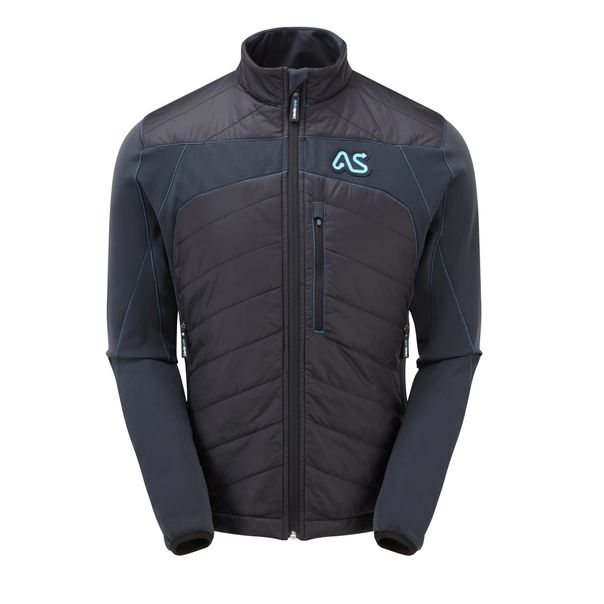 The primary function of our mid layers is to regulate temperature. Whereas some traditional motorcycle clothing may have a mid layer zipped into an outer layer, we know that adventure and dual sport riders want the flexibility of wearing their mid layer as a jacket on its own, or not at all.
Our Baltic Hybrid mid layer was designed to be the jacket that you wear 80% of the time. It's the one you sleep in when tucked up in your sleeping bag and the one that keeps the morning freshness off whilst making coffee. It's the first layer you take off as the morning sun shines through your goggles/visor...or the riding gets technical. And it's the first you put back on as you gain altitude, or late evening sunshine starts to cause a drop in air temperature. For those venturing into colder climates our Baltic Fully Insulated mid layer adds more thermal insulation without too much bulk.
Our mid layers are more effective over a wider range of temperatures than normal insulating layers because we use a patented intelligent fill that changes properties as the weather around you alters. This means our jackets stay comfortable for longer as they increase/decrease their ability to insulate by up to 20%.
By including a standalone mid layer that works as well on, as it does off the bike we allow adventure riders to pack less and ride, you guessed it, lighter.
---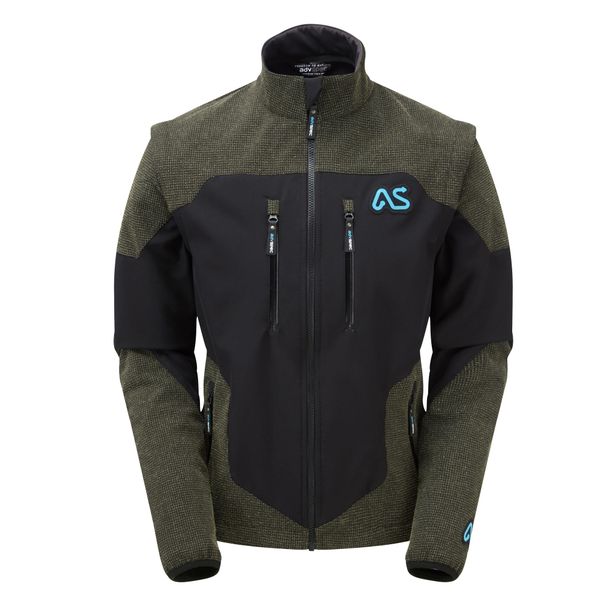 Our outer layers are designed primarily for protection, both from the elements and impact/abrasion.
Oddly, this can involve not only looking after the rider in colder wet climates, but also ensuring that our bodies (and brains) are protected from the effects of overheating too, a very real problem when riding hard in hot/humid climates.
Unlike regular outdoor clothing, ADV Spec clothing has to incorporate these characteristics as well as affording us protection in the event of a fall/crash. To enable us to do this properly we have had to get creative with both our design processes and our materials choices.
A road motorcyclist might choose leather as their outer layer. Great in the event of a high speed spill, but heavy, hot and poor when wet. For lightweight adventure and dual sport riding our approach has been to create our own range of tough high-tech textile materials based upon Nylon 6-6, Kevlar ® and Dyneema ® that are lighter, more protective and more breathable than previous technologies as well as being more comfortable on and off the bike.
Think of it as high-tech outdoor clothing that's been reinforced for motorcycling.
All our outer layers can accommodate body armour, however many adventure riders choose to wear their armour in an armoured shirt over (or inside) their base layer. This allows our outer layers to focus on temperature regulation, abrasion resistance and low weight.
---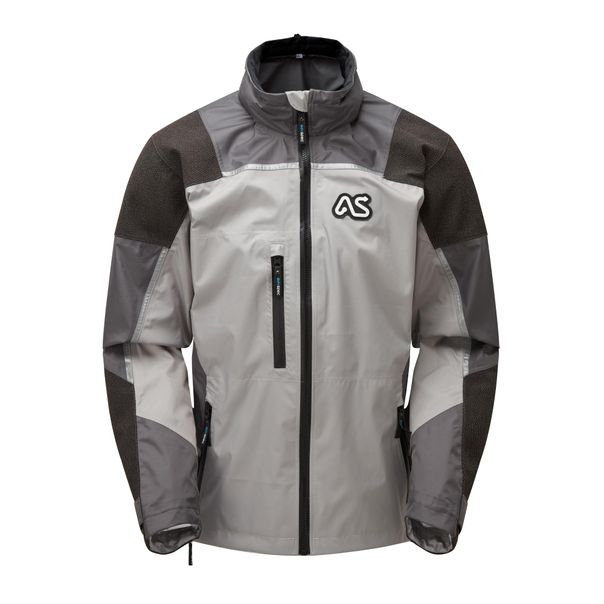 For adventure and dualsport riding Adventure Spec have separated the traditional idea of an outer layer into two by adding a waterproof layer. This is led by the idea of only wearing what you need, when you need it. If it's not raining then what's the point in riding all day in a fully waterproof gear?
Our waterproof layers are super light, tough and breathable and vary in their pack size and amount of abrasion resistance. Each is made from an AS motorcycle specific 3-Layer waterproof fabric that has taped seams and no lining.
The Trail Waterproof Jacket is a more robust shell that includes kevlar panels - you could wear this straight over an armoured shirt if it was super hot and wet. Our Atacama Race Jacket is lightweight and designed for neck brace use and rallying, and our simple Waterproof Over Jacket is designed to be stashed away until the heavens open when it it will cover almost anything.
Each waterproof layer gives the rider choice depending on their own lightweight setup.
---