ADVENTURE SPEC HARD PARTS FOR THE
GASGAS ES700 / KTM 690 / HUSQVARNA 701
ARE COMING SUMMER / AUTUMN 2023!

We've taken everything we have learned while developing Hard Parts for the Yamaha T700, Honda CRF300L, KTM 790, and applied it to the new GasGas ES 700.
These parts will also fit the KTM 690 and Husqvarna 701.*

Here's a list of what's on its way, everything you need to get your 690/700/701 adventure ready...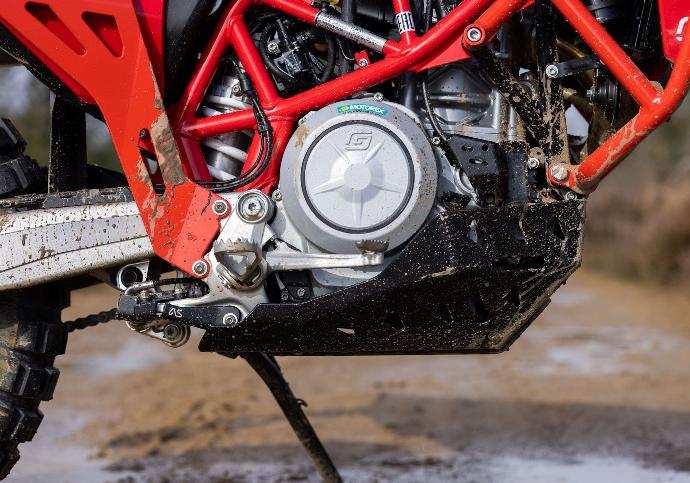 BASH/SKID PLATE
A tough aluminium bashplate / skidplate that includes skid rails that help dampen vibrations.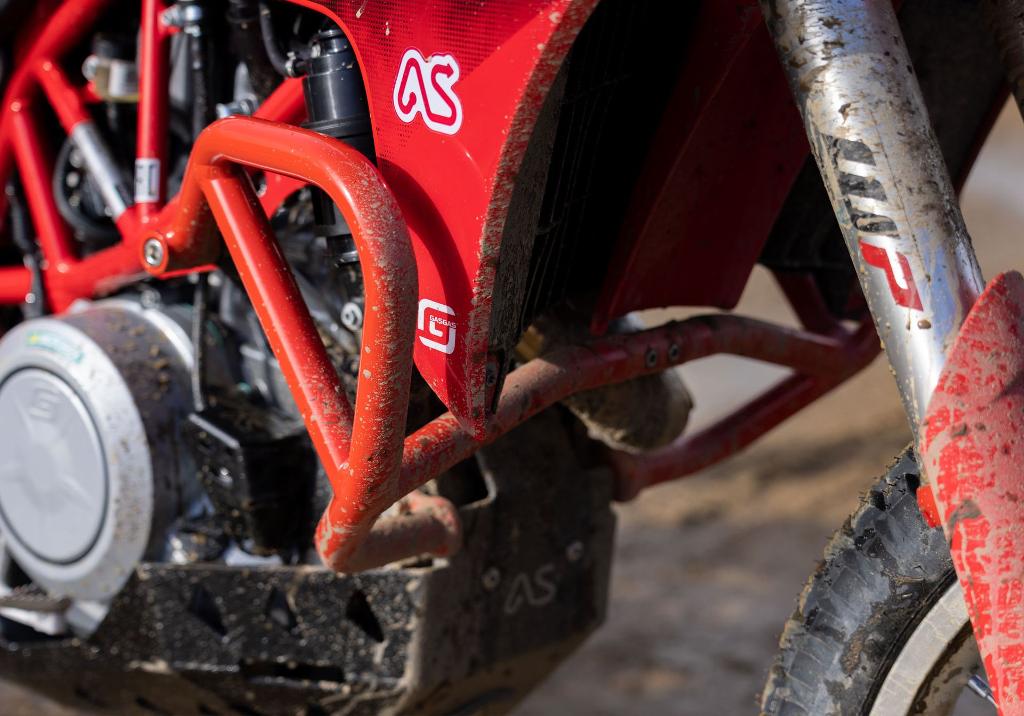 CRASH BARS
Essential bodywork protection.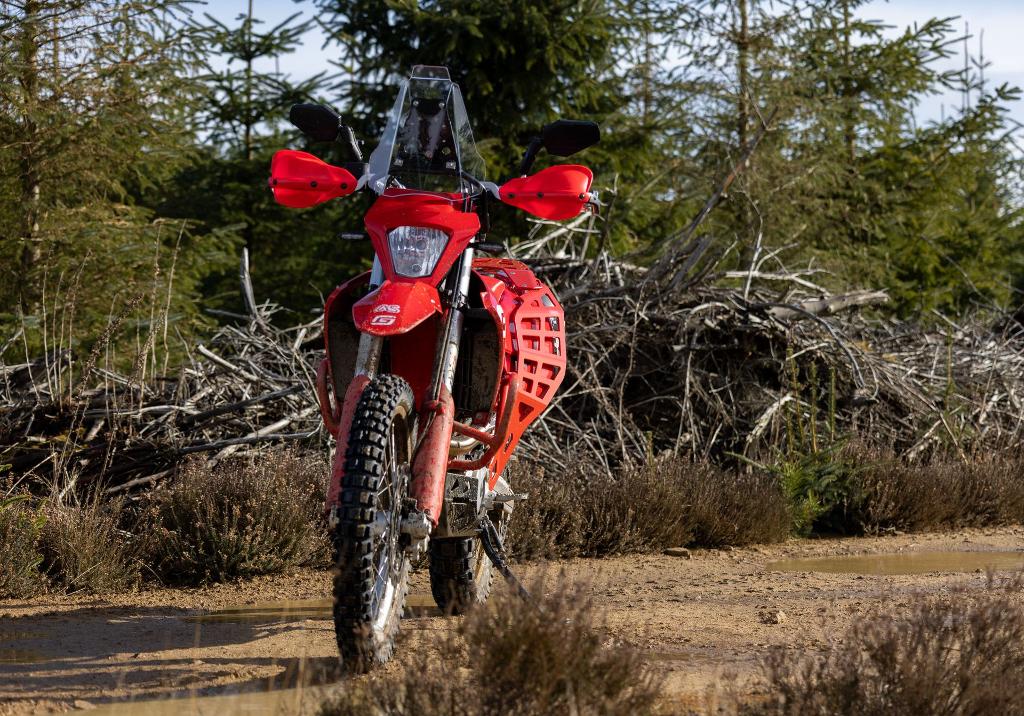 SIDE LUGGAGE RACKS
Unique low profile aluminium luggage racks that match the contours of bike bodywork. Mounting points for any soft luggage. Performs additional protection if bike is dropped.
*KTM 690 & Husqvarna 701 specific parts will be available soon.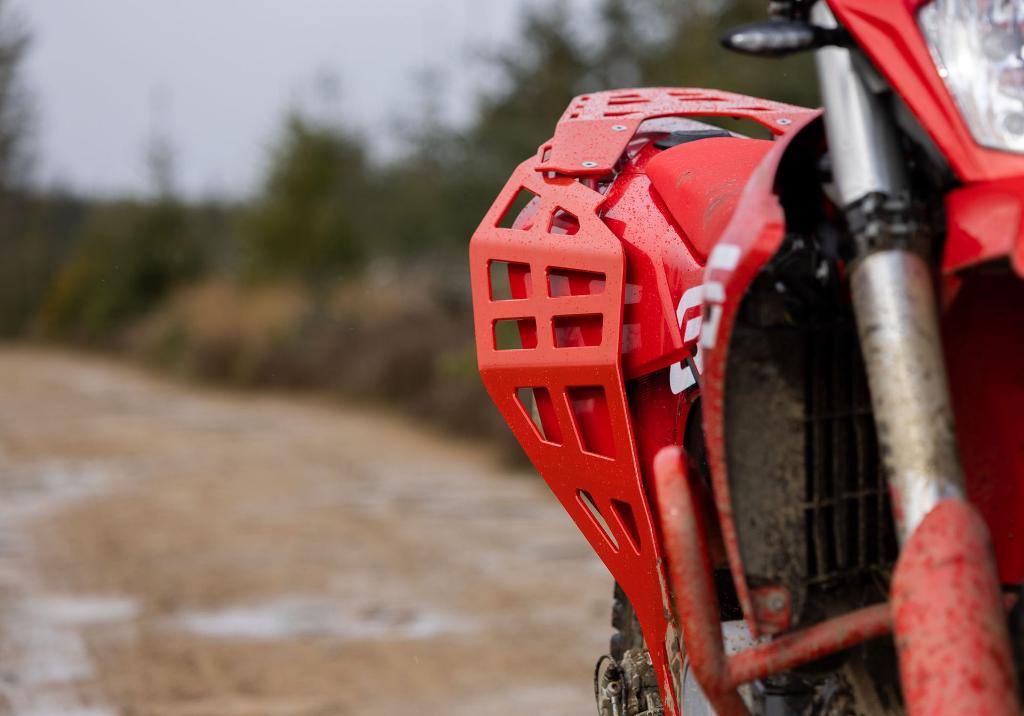 TOP LUGGAGE RACK
Designed to work perfectly with the side luggage racks. Wide enough for stable load carriage, tapers with the rear of the bike. Cut to accommodate the fuel filler cap.
*KTM 690 & Husqvarna 701 specific parts will be available soon.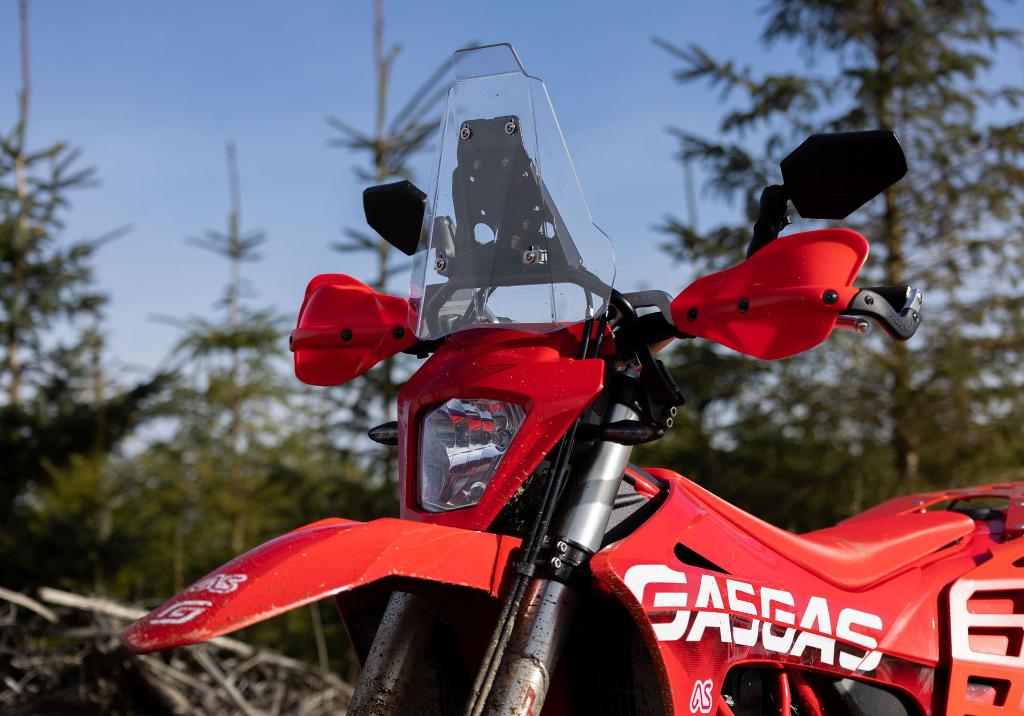 FAIRING
A simple GPS support that mounts to the top triple clamp and features a large clear fairing. Top 'lip' creates additional wind deflection. A great alternative for those who don't need a pro rally tower.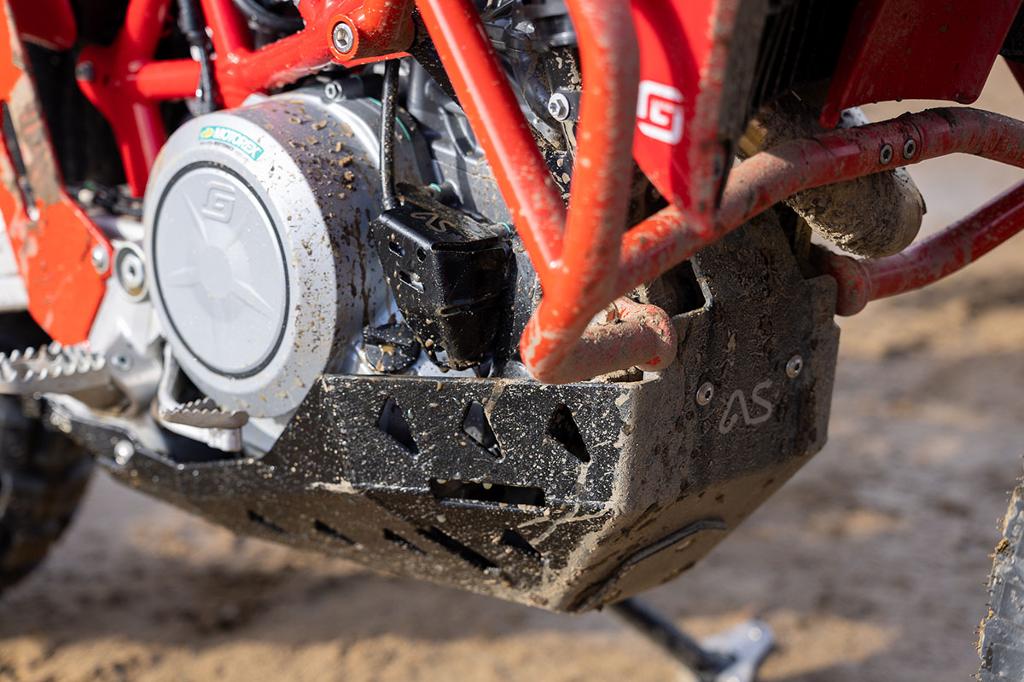 OIL FILLER GUARD
Bolt on protection for oil filler. Protects from debris thrown up by front wheel.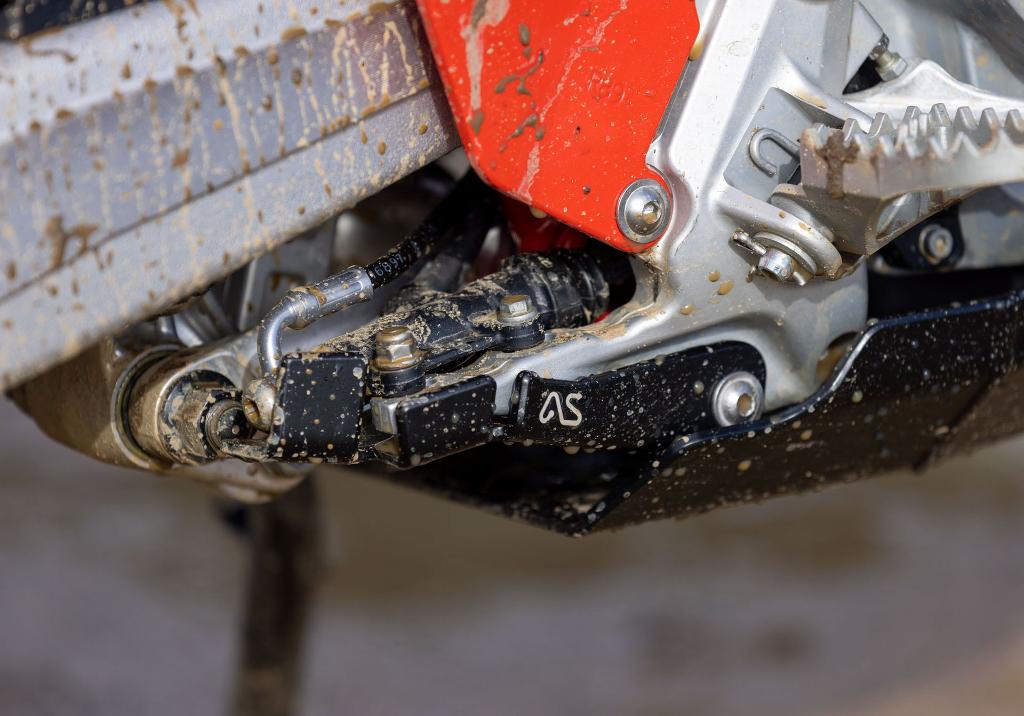 REAR BRAKE PUMP GUARD
Designed to work with or without our bashplate. Protects rear brake pump from impact damage.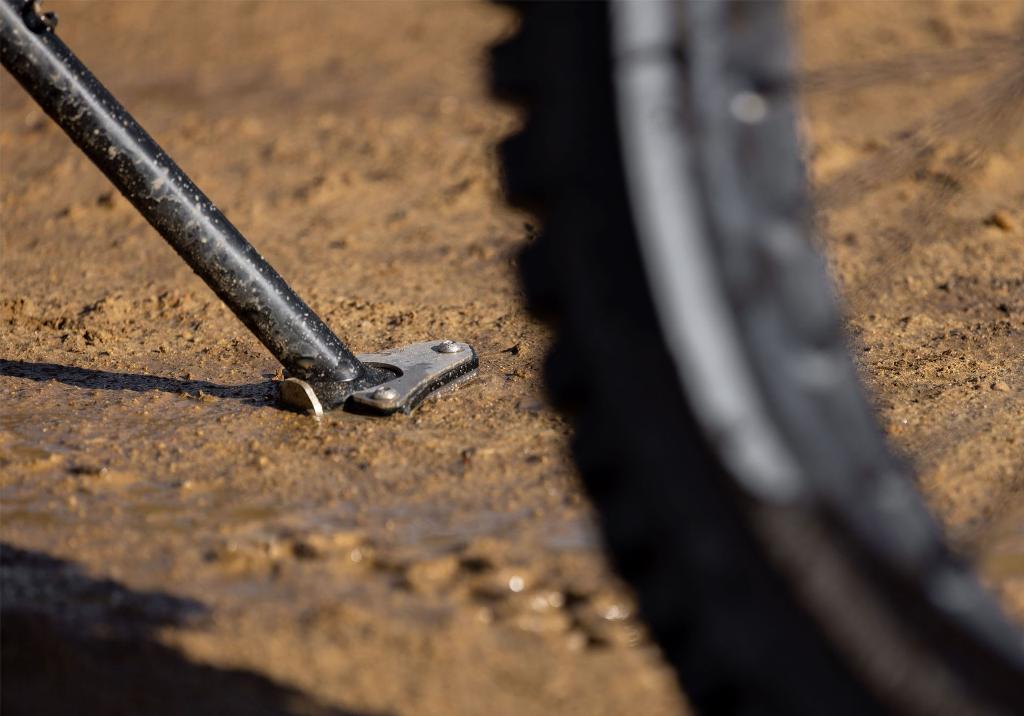 SIDESTAND BIG FOOT
Creates a wider, more stable base.
EXHAUST GUARD
Heavy duty large exhaust guard. Helps protect luggage from heat damage.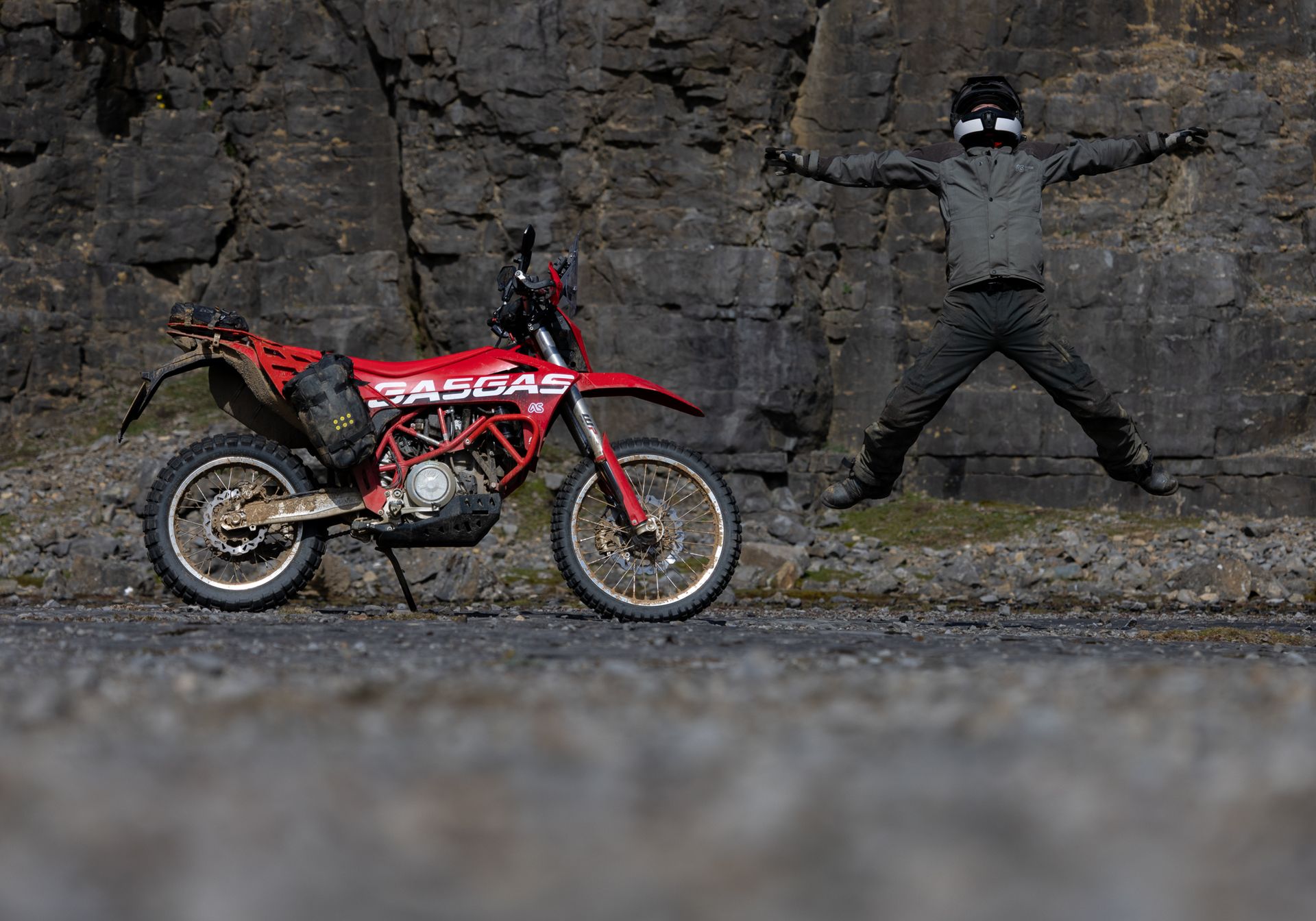 Greg wears the new Gravel Jacket and Singletrack Pant, also coming soon!