MOTOZ TYRES

"Tyres make the biggest difference to performance for the least expense"
It's an old motorcycle saying but it's true. In the adventure bike world, getting the right tyre can mean the difference between spinning it up in the mud or finding traction to keep you moving.
We have chosen to work with Motoz not only for the quality of their tyres, which is outstanding, but for their commitment to listen and continually develop and improve their product. You'd be hard pushed to find a team in the tyre industry who are working as hard as Motoz to hone their rubber.
---
Motoz isn't just another tyre company. The designers, owners and test riders are the same people. Having been involved in the motorcycle tyre industry for 20 years these guys thought that the tyres they were buying/riding were uninspiring at best and more importantly they thought it was possible to do better. Turns out they were right!
Motoz only use the best available materials to achieve high standards that give Motoz tyres exceptionally long wear life and durability and the process is ISO9001:2008 certified(BVQI) and audited by TUV Rhienland.
Although the company is Australian the tyres are made in Thailand which is the internationally recognised tyre making centre of the universe. The Motoz factory is 40 years old, privately owned and doesn't make tyres for anyone else. Motoz have been around for 10 years now and owns all their own moulds, technology, patents and trademarks. These guys are serious about what they are doing and that shows in some of the best tyres we've ever seen or ridden.
---
Finding the right tyre can be tricky, we've put together a few tools to help you on your way. If you're still not sure which is right for you why not connect with our community who will be more than happy to share their experiences.
Which Motoz Tyre for the terrain I ride?
Motoz Tyres for light & mid weight bikes

Including bikes such as Yamaha XT225, KTM 350EXc, Honda XR400, KTM 450EXC, KTM 530 EXC, Suzuki DRZ400, Yamaha TTR60, Kawasaki KLR650, Honda XR650R, Yamaha XT660z, KTM 690 etc.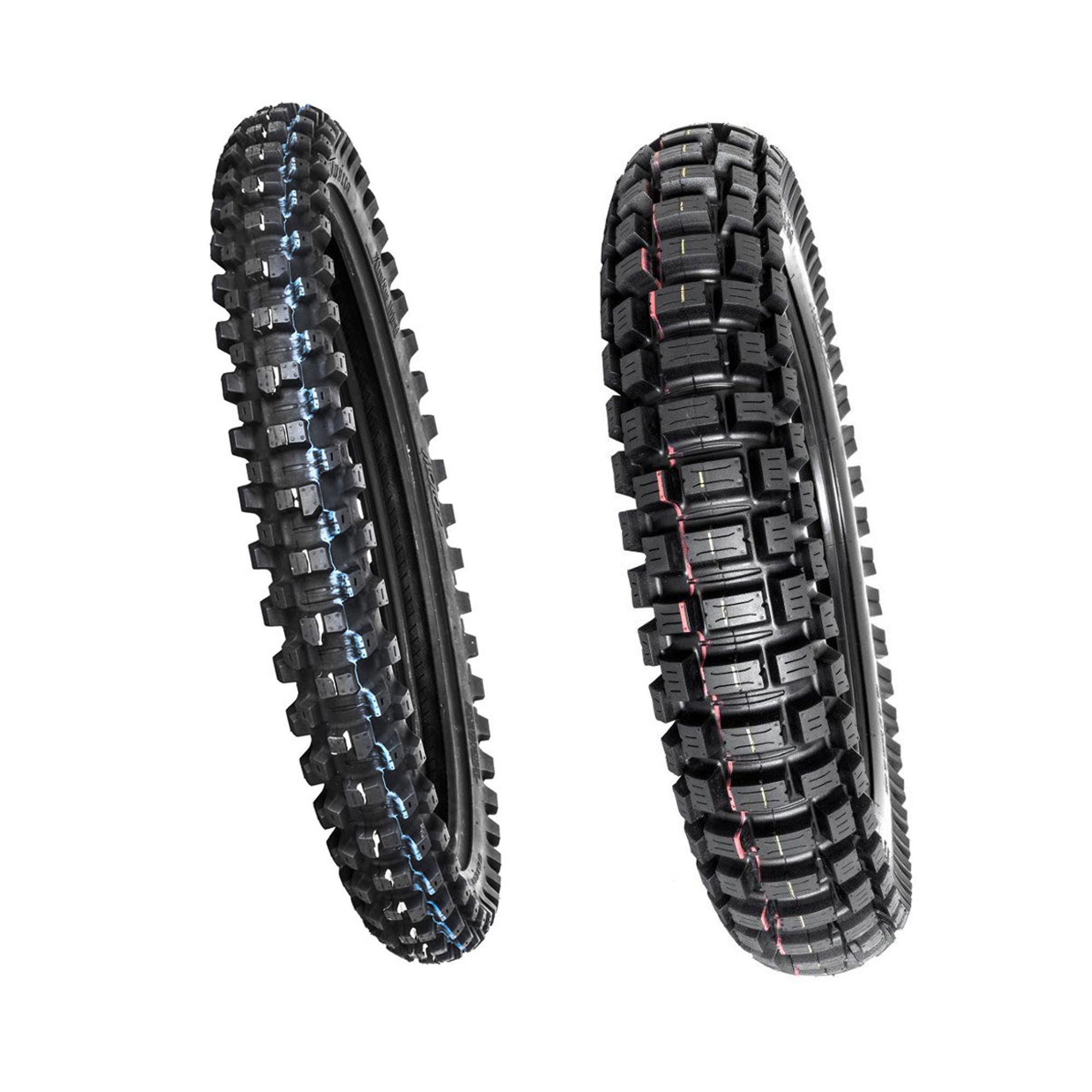 MOTOZ EXTREME HYBRID
A low impact trials/trail hybrid tyre with outstanding longevity. Works well at super low PSI.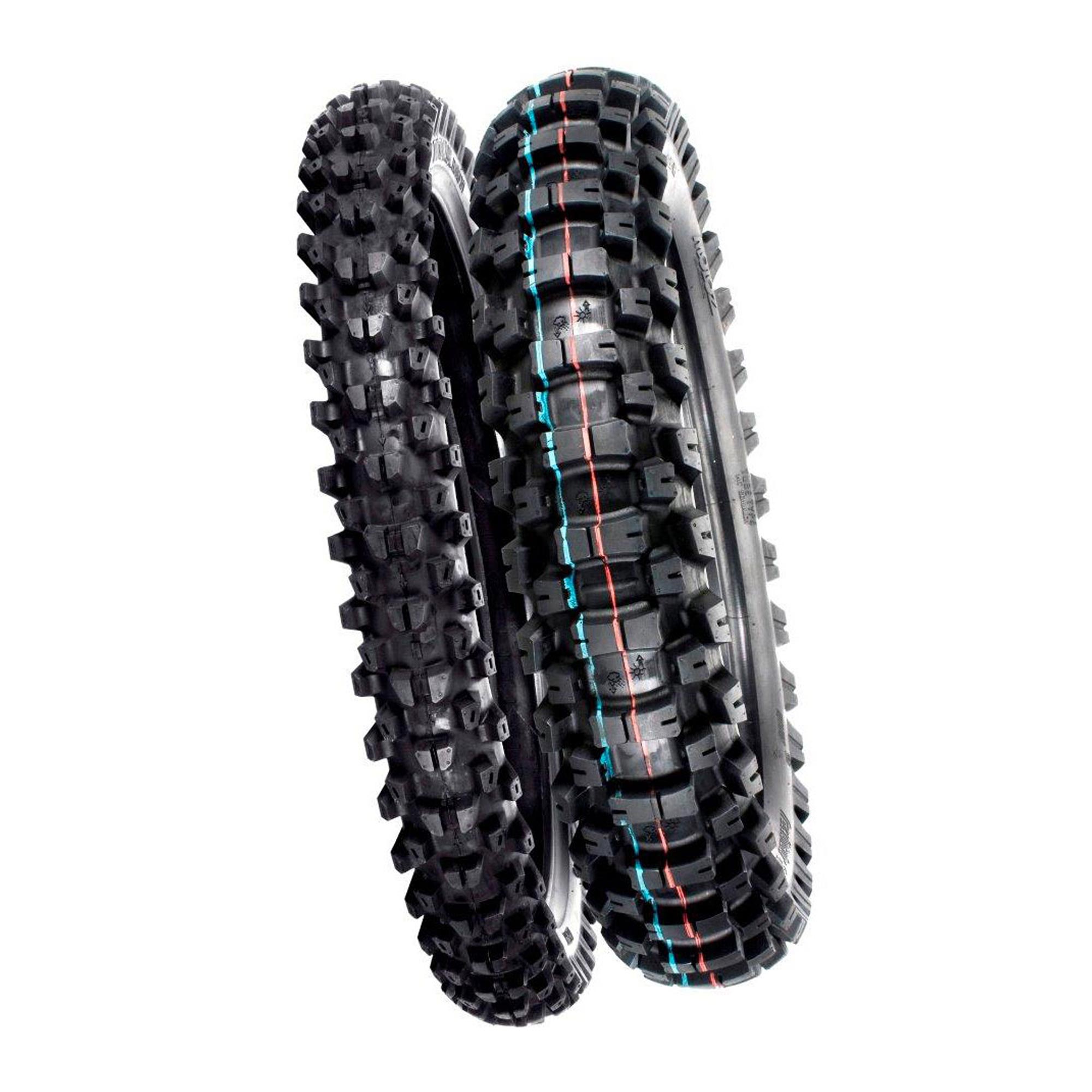 MOTOZ TRACTIONATOR ENDURO S/T
A tough long lasting aggressive tyre designed for soft, muddy terrain.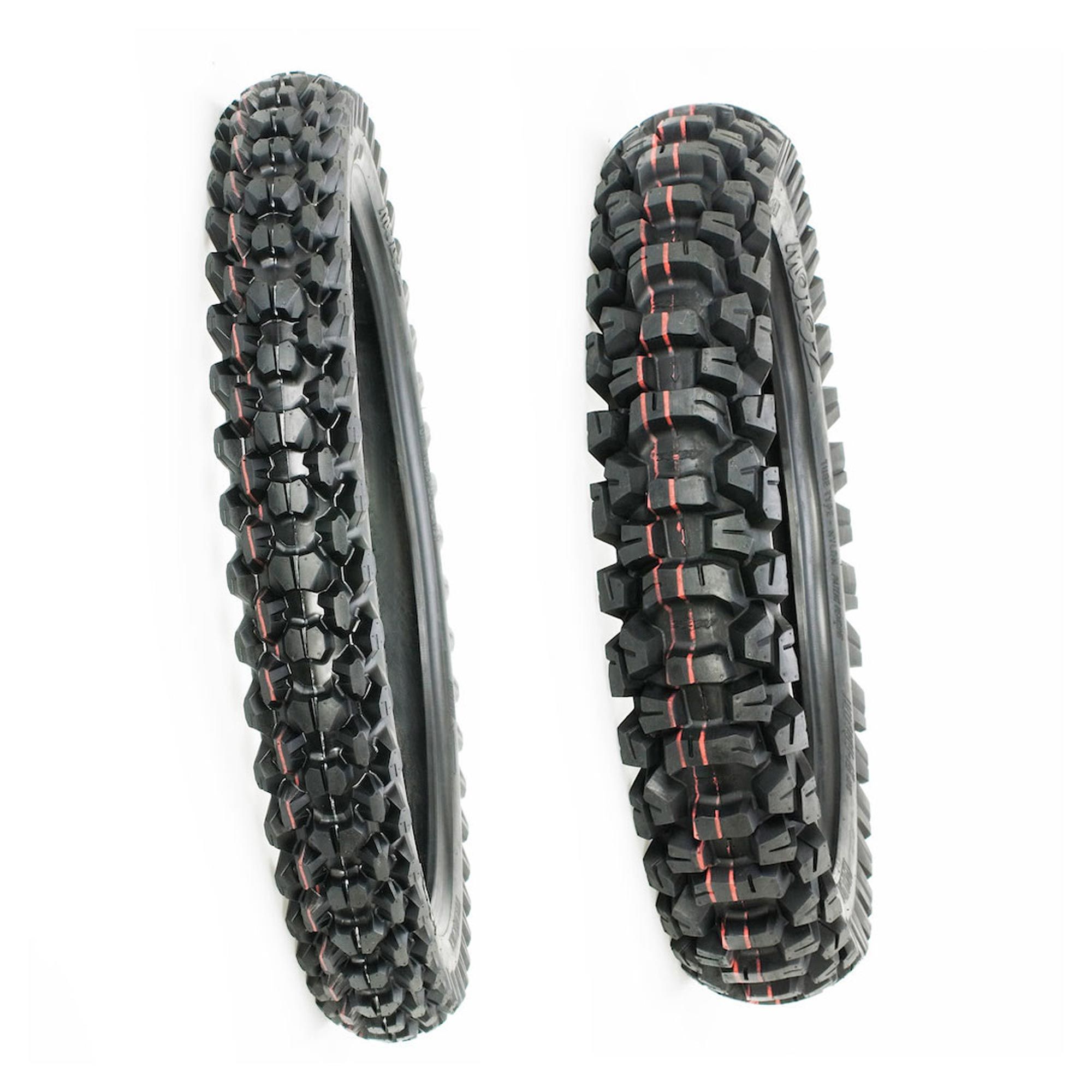 MOTOZ TRACTIONATOR DESERT H/T
A durable rally style tyre designed for hardpack, loose and dry terrain. Not ideal for wet tarmac.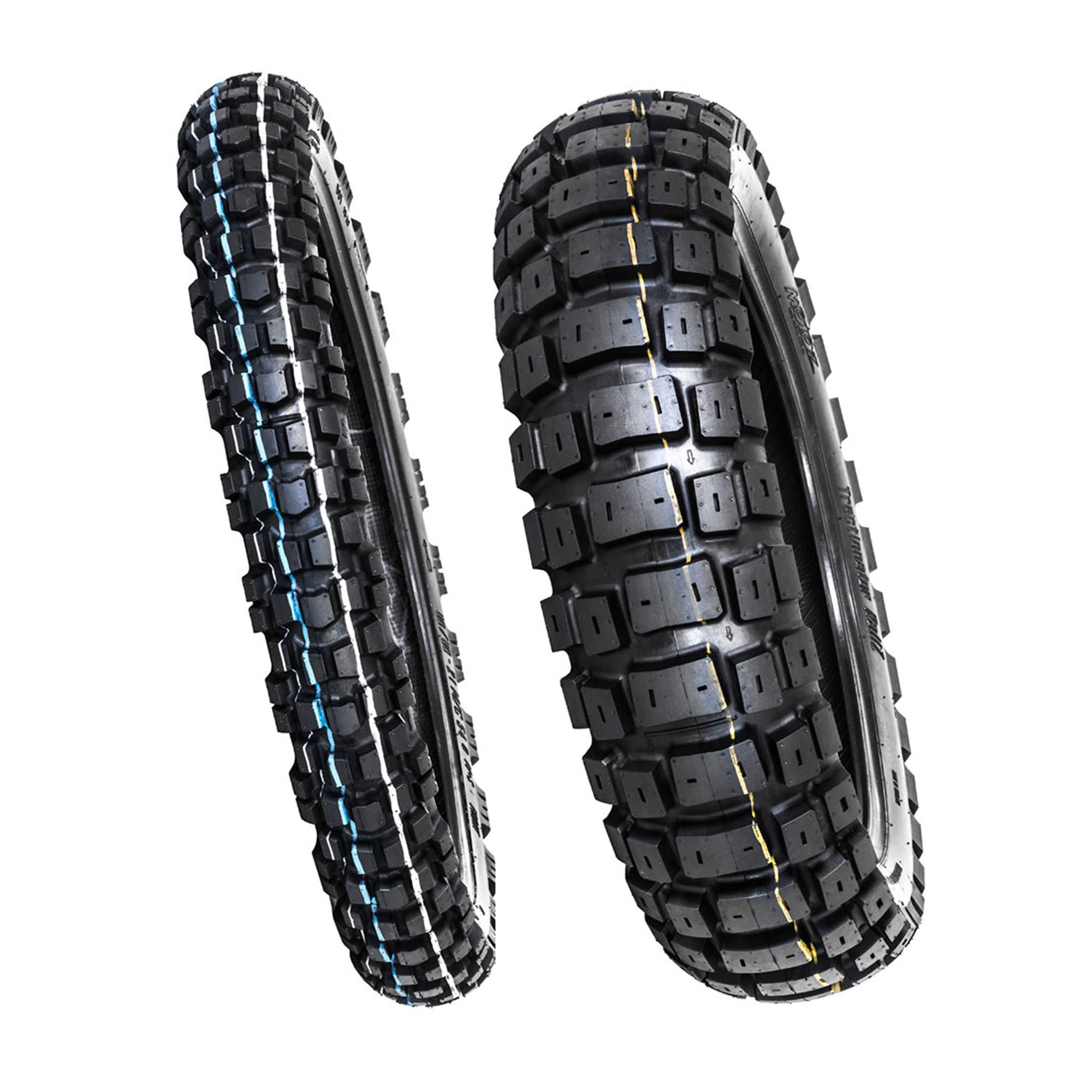 MOTOZ RALL Z
An extreme performance adventure tyre. Now available in 140 width to fit mid weight enduro / trial bikes.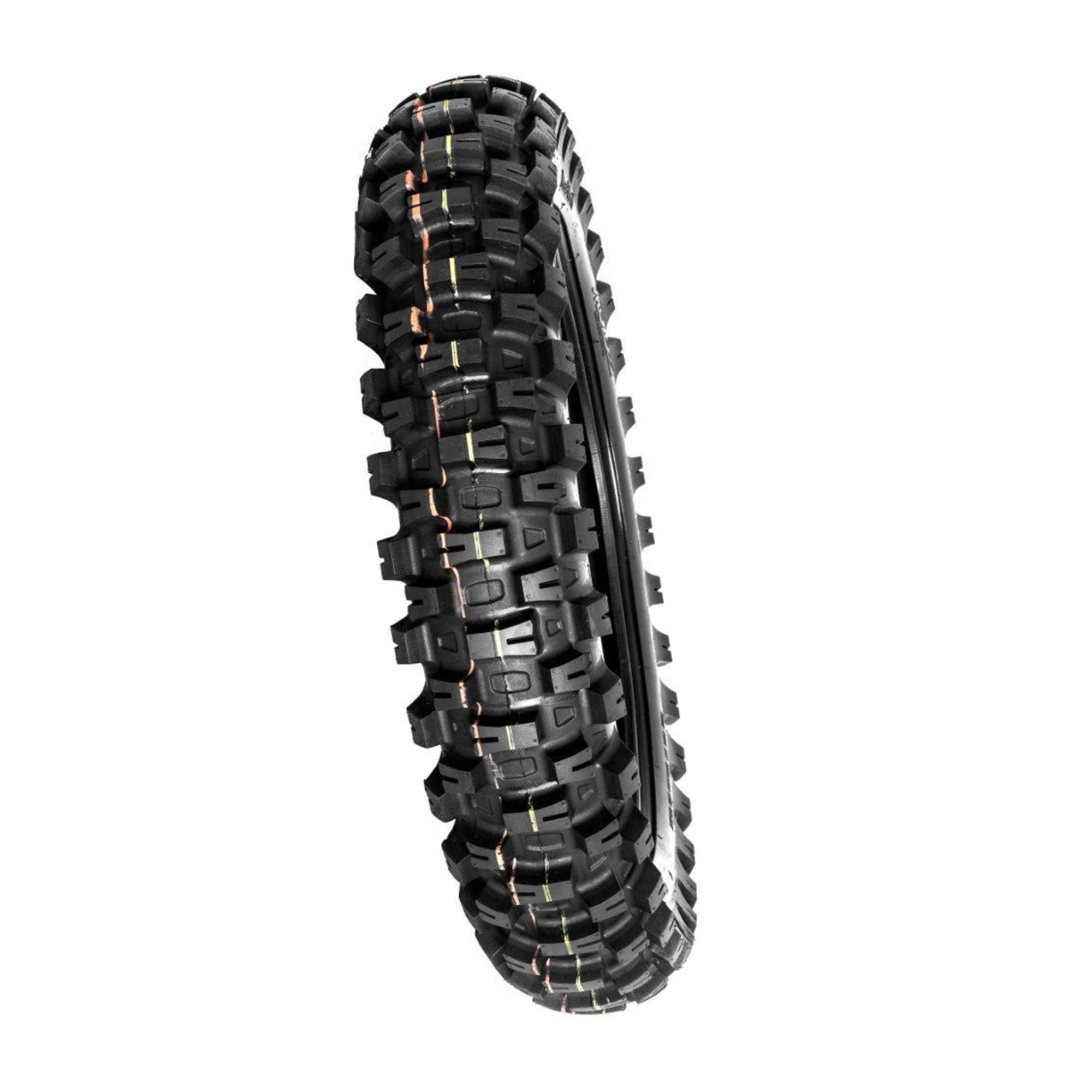 MOTOZ ARENA HYBRID
An enduro-cross race specific ultra grippy tyre. Not for road use.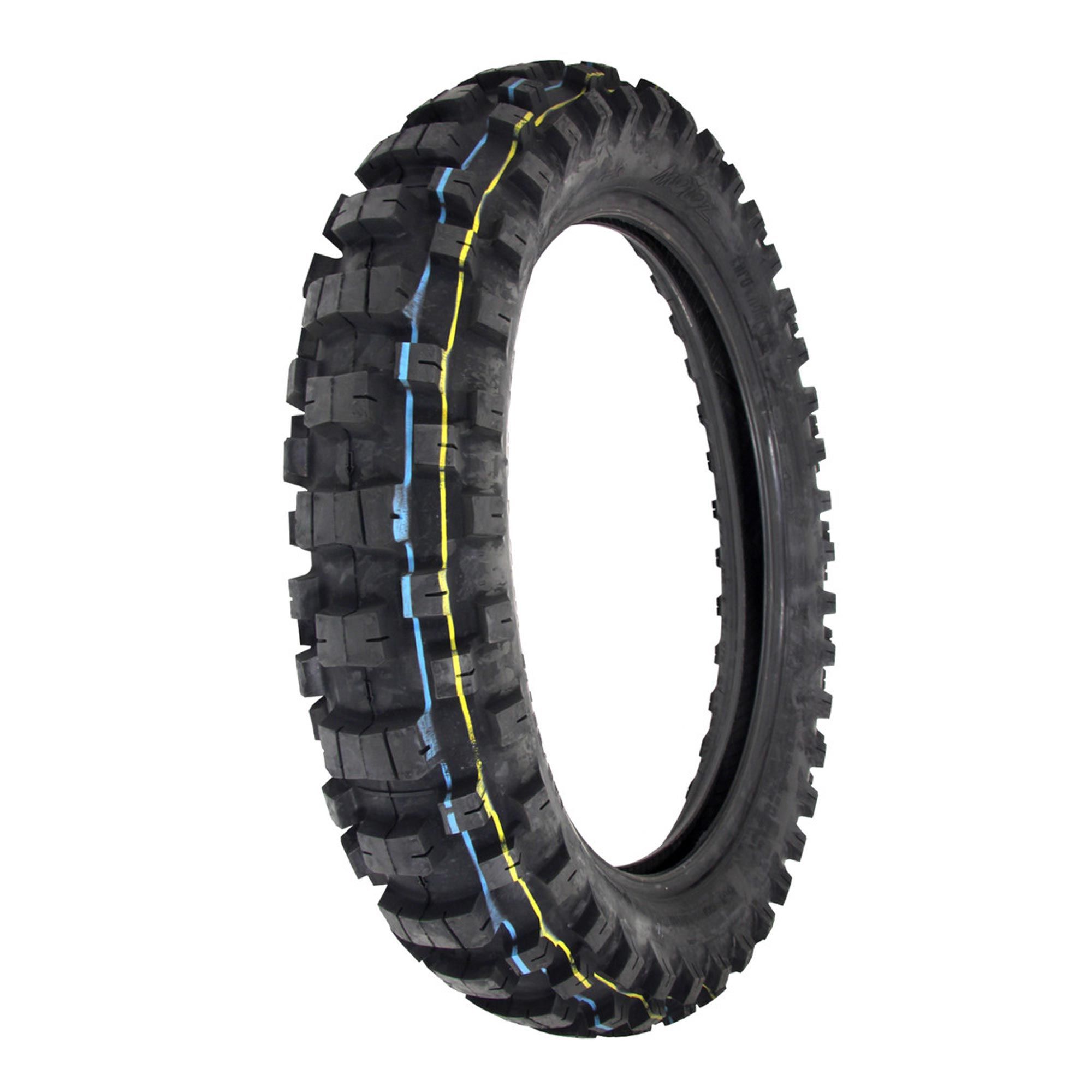 MOTOZ EURO ENDURO 6
An enduro specific tyre available in standard and extra sticky compounds.
Motoz Tyres for heavy weight bikes

Including bikes such as Triumph XC800, BMW F800, Honda CRF 1000L, KTM 1090, KTM 1190, Triumph 1200 Explorer, BMW 1200GS, KTM 1290 etc.
MOTOZ TRACTIONATOR ADVENTURE
A superb adventure tyre. Loads of grip for the dirt plus outstanding durability for the road.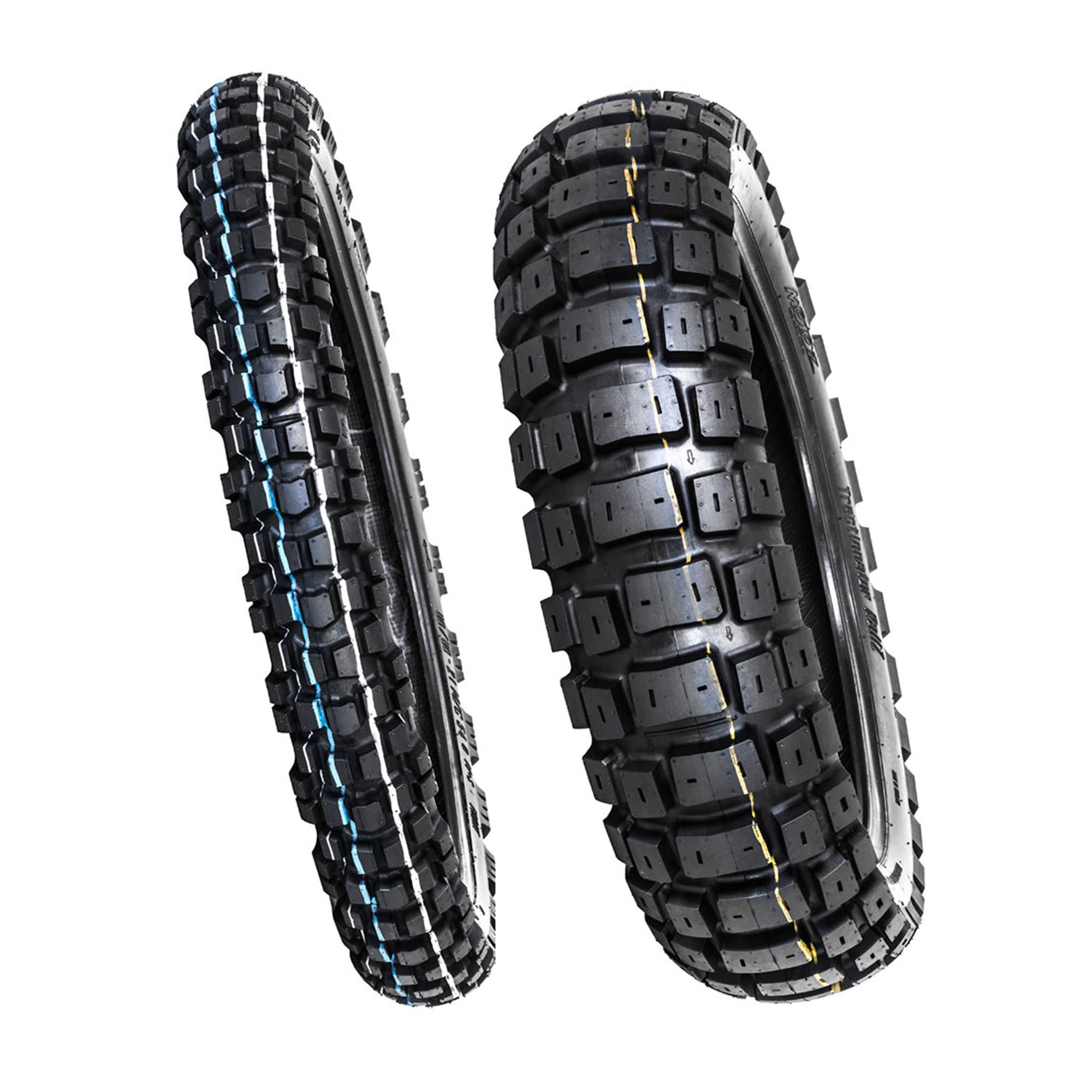 MOTOZ RALL Z
An extreme performance adventure tyre. Available in tubed and tubeless versions. More grip than the Tractionator Adventure but won't last as long.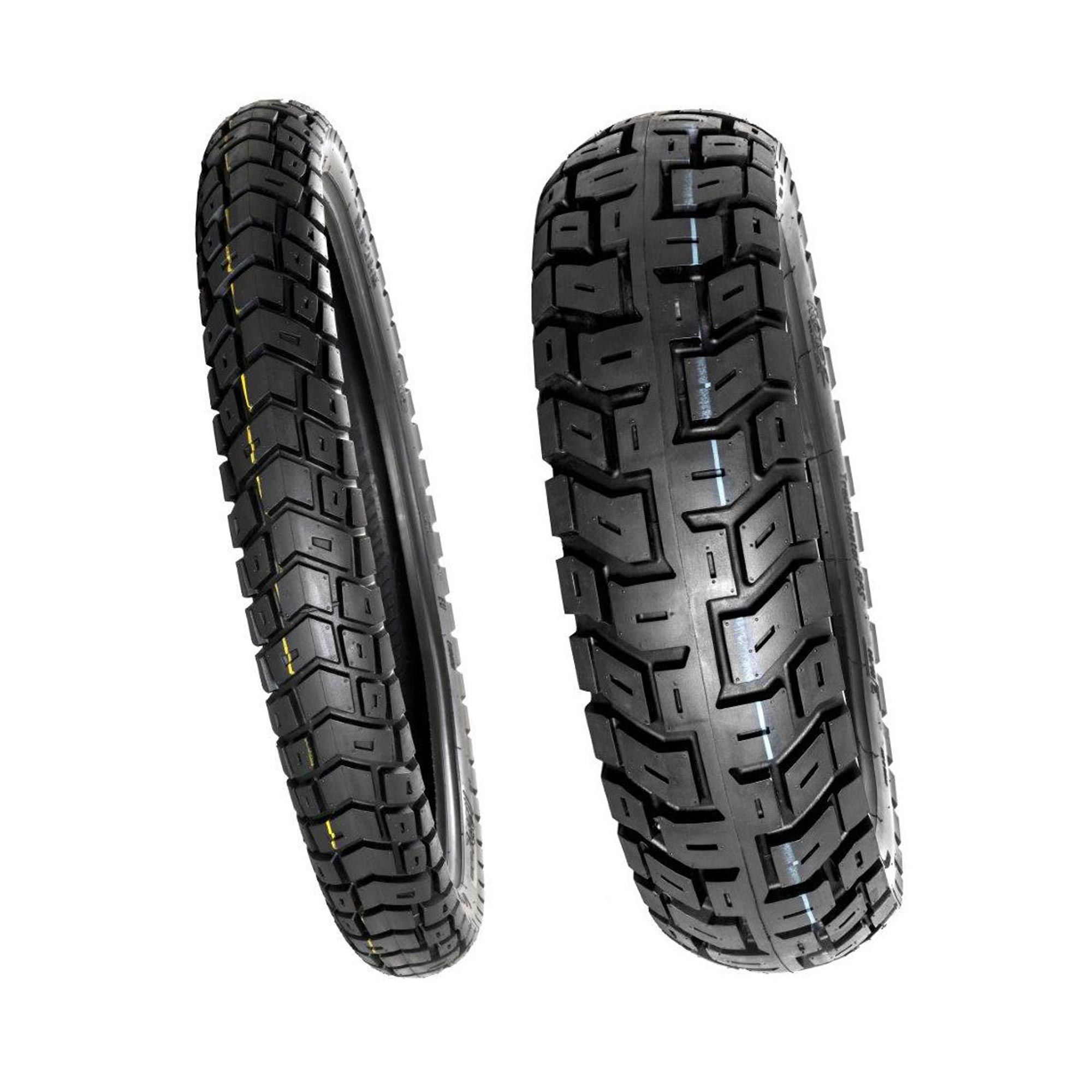 MOTOZ TRACTIONATOR GPS
A more road focussed touring / adventure tyre. Centre contact patch provides road grip and low noise. Perfect for RTW adventures.
Tyres can be complicated, we get asked A LOT of questions about them. So we put together some films that we hope will help you make the right choice when buying and maintaining your tyres. Still got questions? Ask our Forum community for help...