Adventure Spec Honda CRF250L Bashplate
Light & Strong
4mm aluminium for the right balance between weight and strength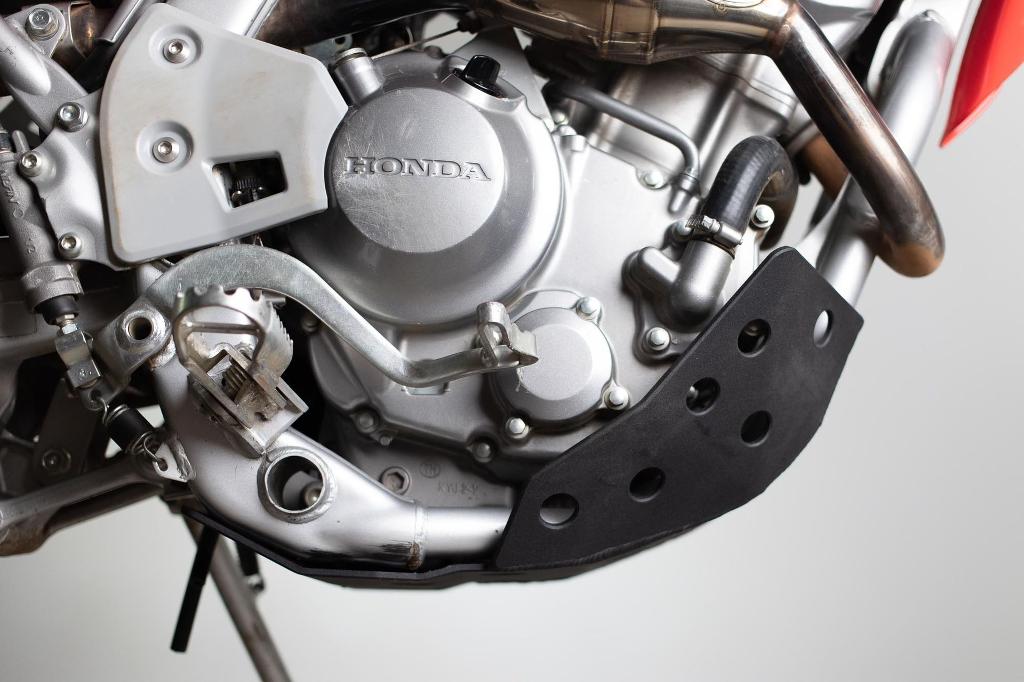 Cut to fit
Protects sump, frame and engine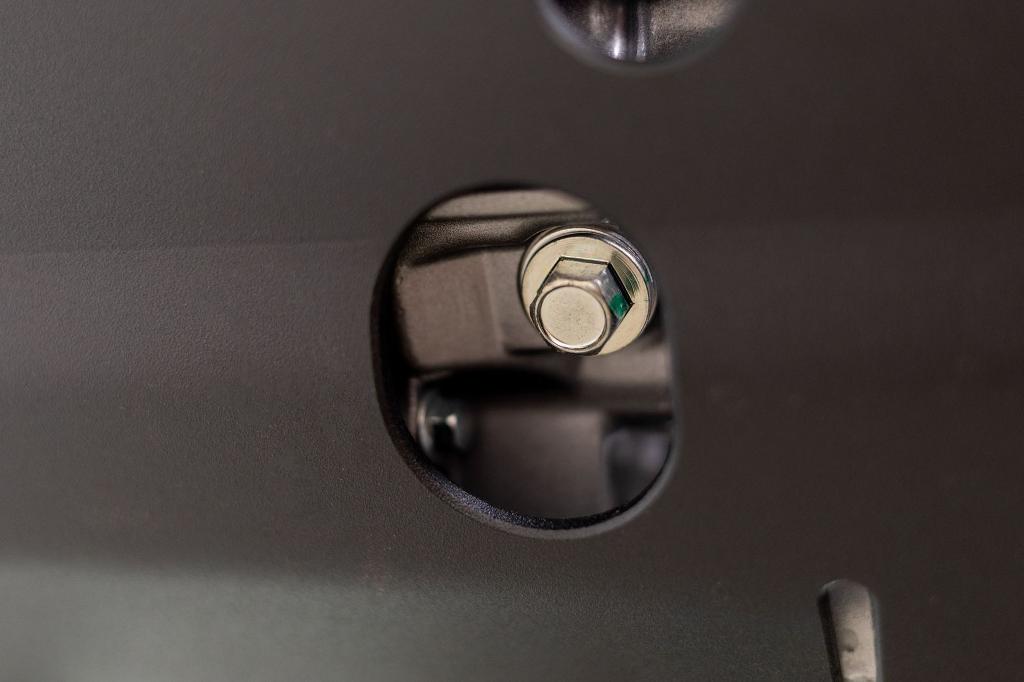 Quick oil change
Access to oil drain plug while still fitted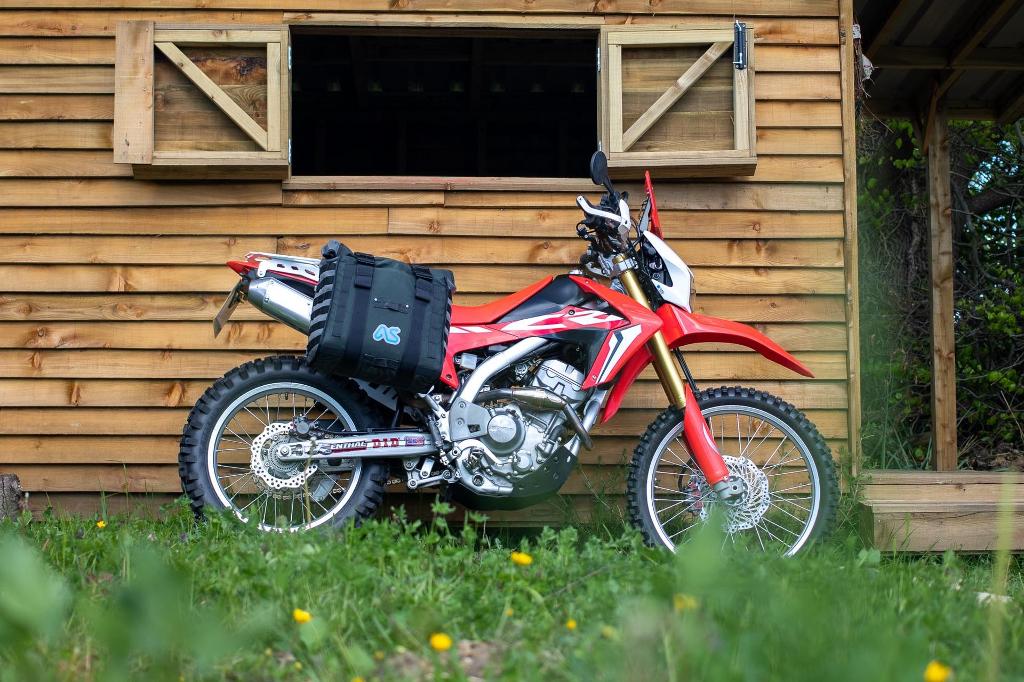 ADV ready
Essential protection for dirt riding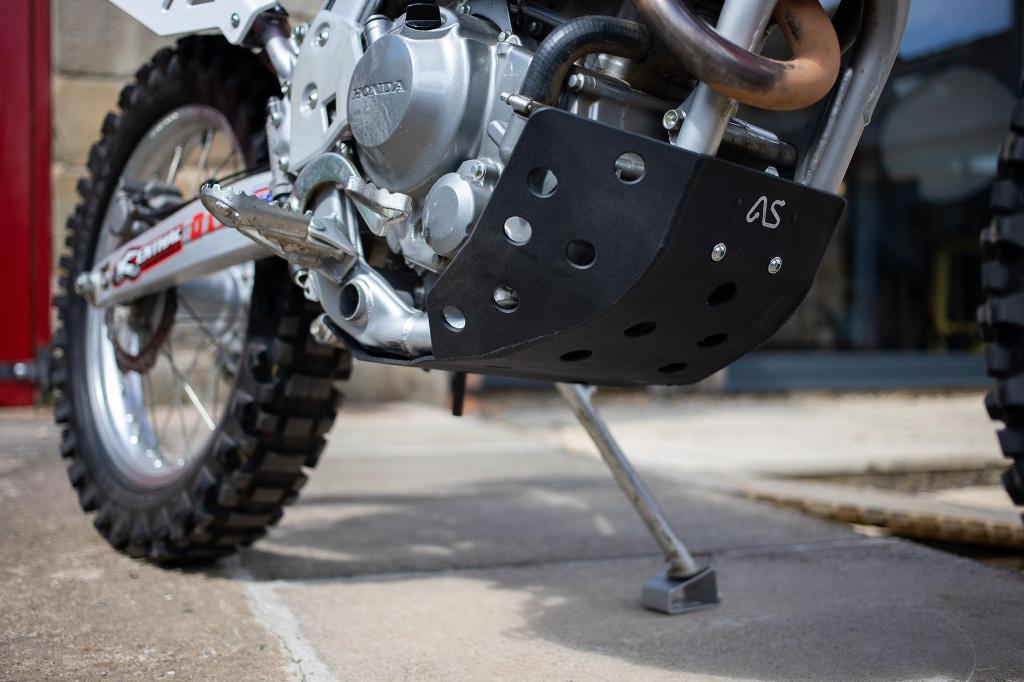 Easy to fit
Mounts in minutes

The Honda CRF250L has become a clear cut classic in the adventure, trail and dual sport world.
Simple, reliable, long service intervals, cheap, it's the no fuss adventure bike that really will get you round the world. Sure it's a little heavy, sure it's a little low on power, but if you can live with that then it's a total winner. We've had one for almost 10 years and we love it. 
Out of the box the little CRF250L is close, but not quite perfect. If you plan to venture off the road and onto the dirt there's a few mods that will help protect your bike and add more luggage carrying capability. 
We've taken our approach to adapting bikes such as the Honda CRF450L, KTM EXC and Yamaha Tenere T700 and applied the same engineering principles to this CRF250L. 
To protect the engine we have taken our many years of experience and applied it to developing this Bashplate / Skidplate. Constructed from 4mm thick aluminium and at just 1630g / 57.7oz it is a great balance between strength and weight. 
It is super easy to fit, it will 'hang' off the rear mounting point for access when required. Strategically located holes on the underside allow for easy access to your oil drain / sump bolt without removing the bashplate. 
It's design provides extra protection in high risk areas and is cutaway to reduce mass in where possible. 
This rugged bashplate gives your Honda CRF250L the best chance of getting home with all engine casings and fluids intact. 
Add our CRF250L Radiator Brace and you have all the essentials covered.