Adventure Spec Honda CRF300L / CRF300 Rally Side Luggage Support Rack
Adventure Spec Honda CRF300L / CRF300 Rally Side Luggage Support Rack
---
Side Luggage Supports for your Honda CRF 300L. These lightweight but rugged Aluminium supports will give you the base you need for mounting regular throw-over pannier style saddlebag such as our Magadan Panniers. Designed to work with our Rear Rack which is sold separately. Weight = 2020g / 71.2oz
---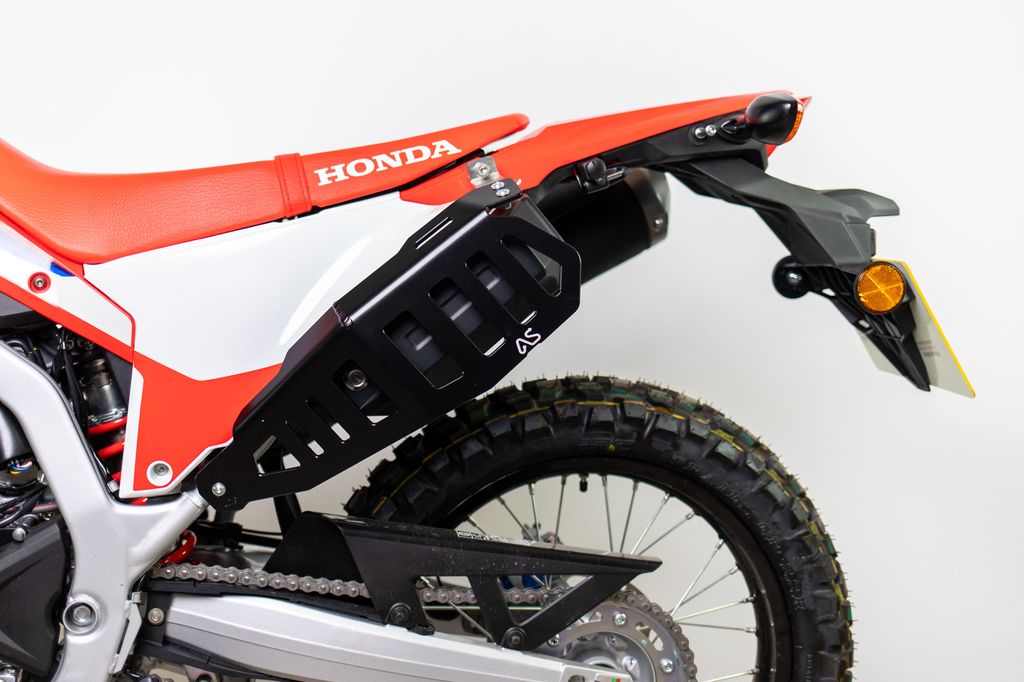 OEM FIT
No drilling required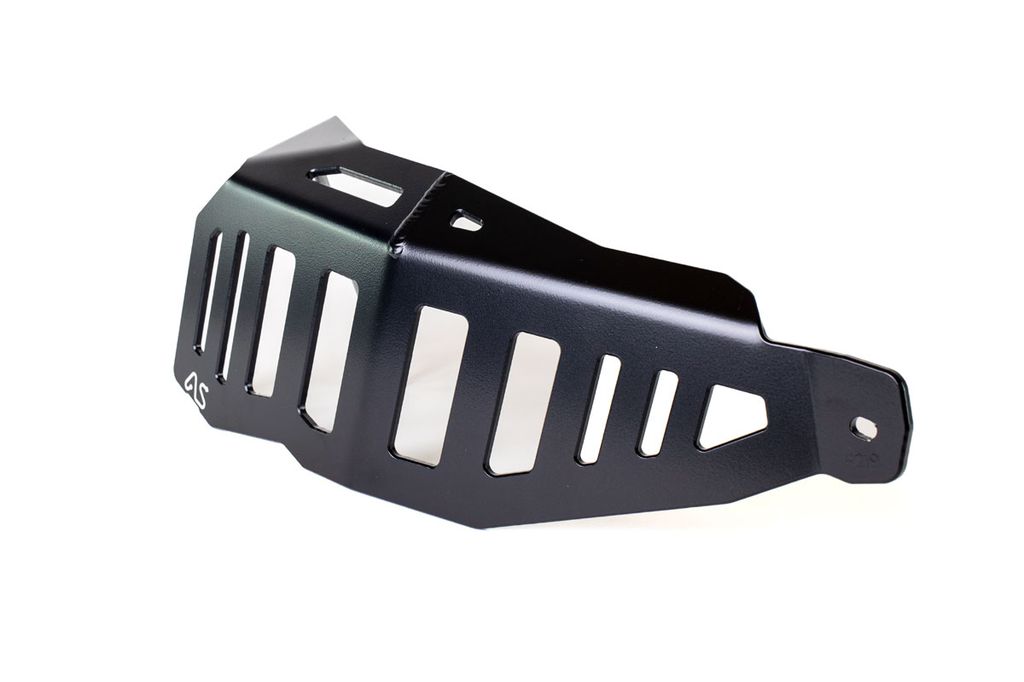 LIGHT & STRONG
The right balance between weight and strength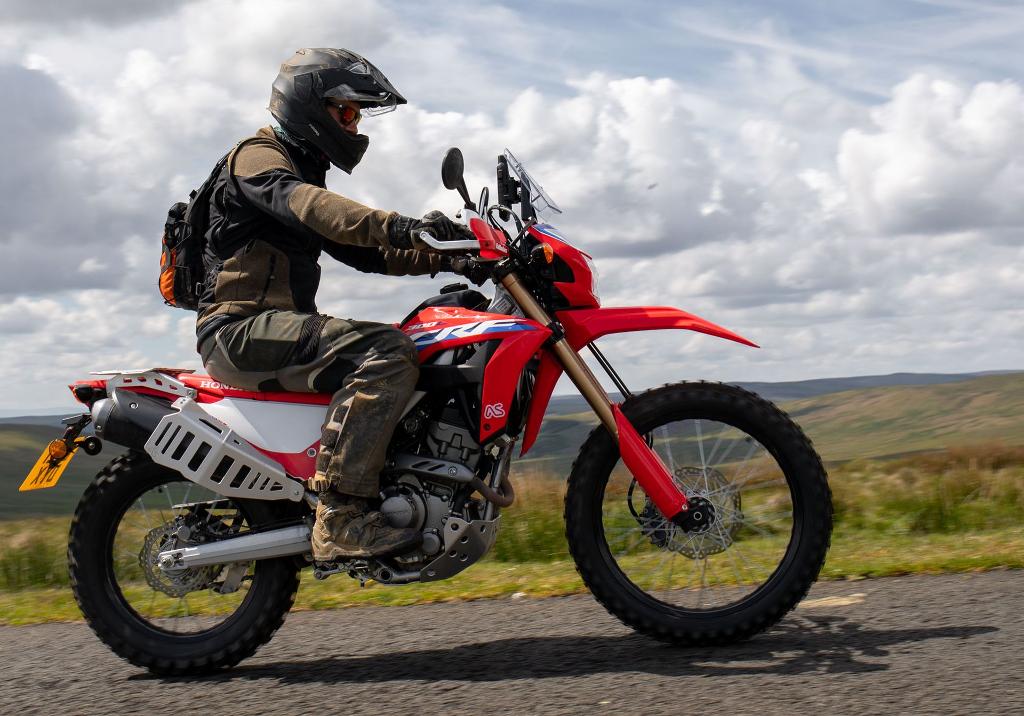 COLOUR MATCH

Several colours available
(Including this silver one)
FITS THE CRF300 RALLY

No mods required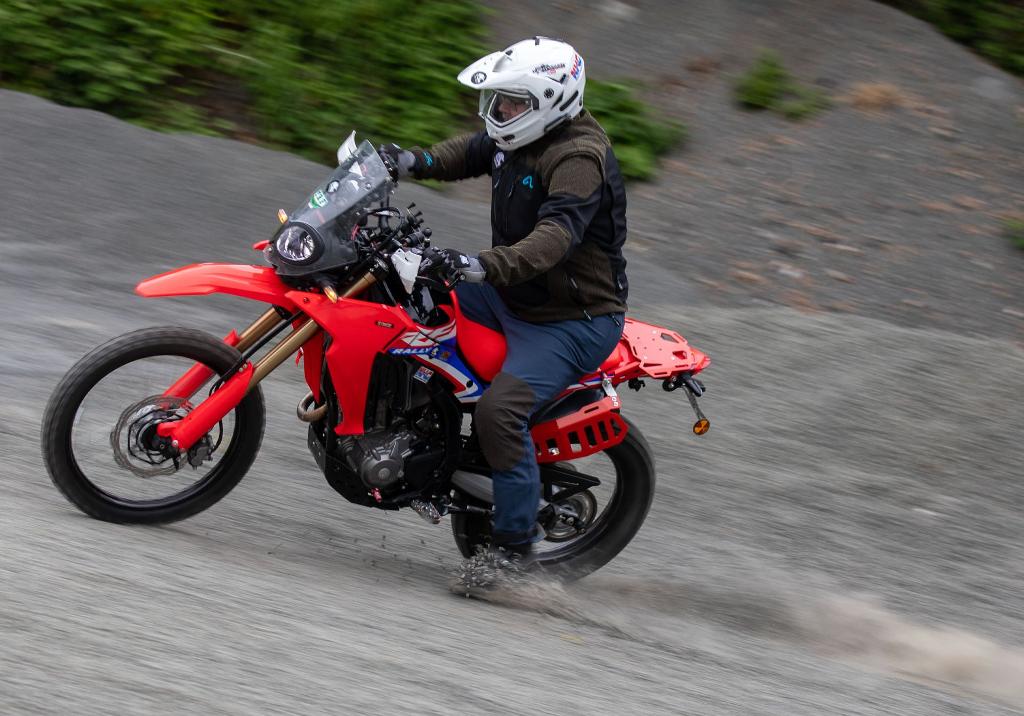 VERSATILE MOUNTING
Attach panniers directly or over the top
Clive wears the Linesman Jacket, Linesman Pant & Alpine Gloves. See more here.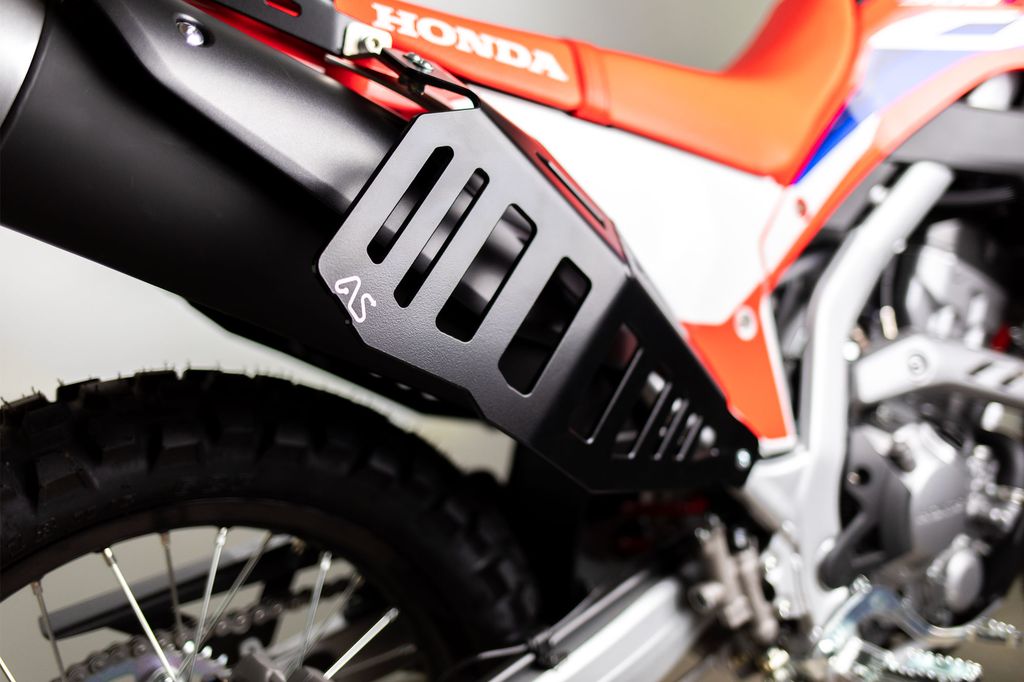 MULTIPLE MOUNTING POINTS
Lots of space for straps and clips
QUICK INSTALL
Mounts in minutes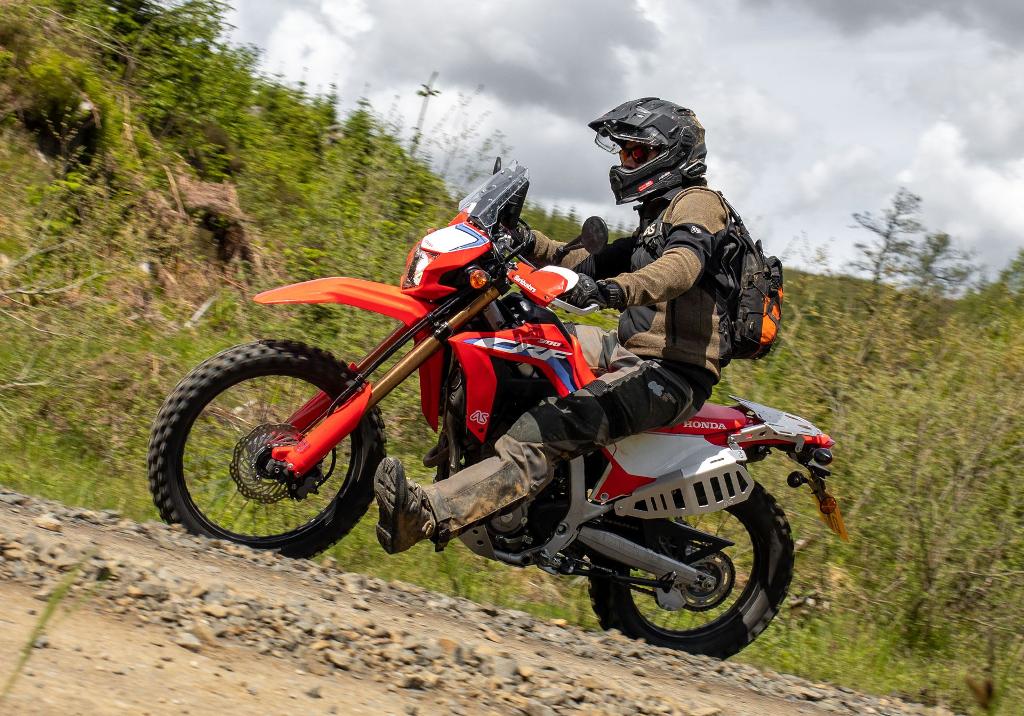 ADV READY
Essential luggage carrying for ADV riding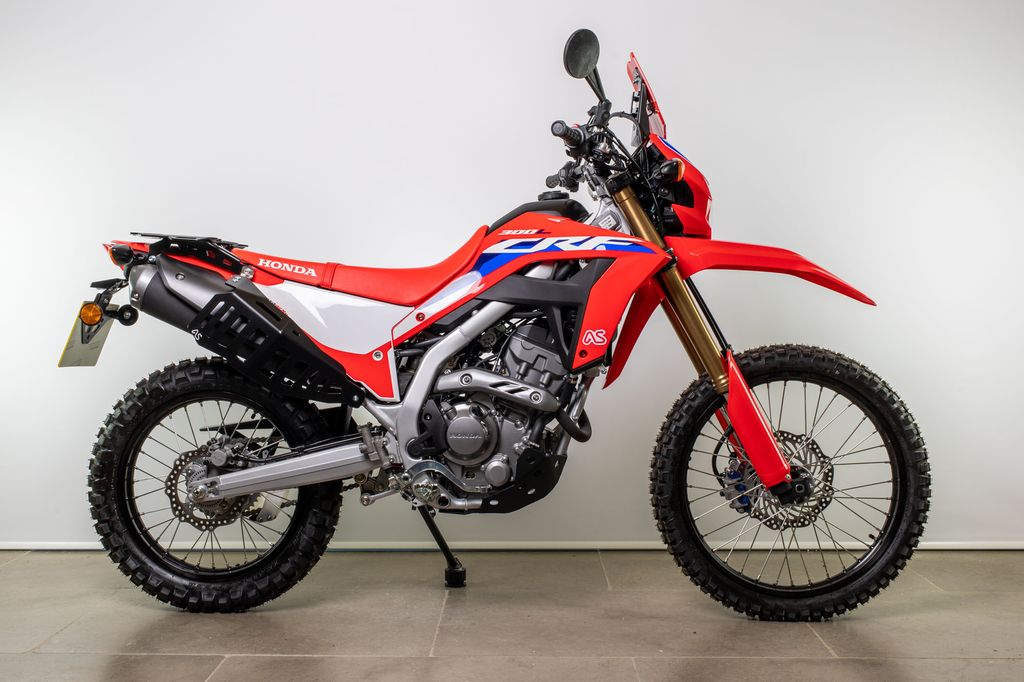 THE FULL PACKAGE
Designed to work with our CRF300L/Rally Hard Parts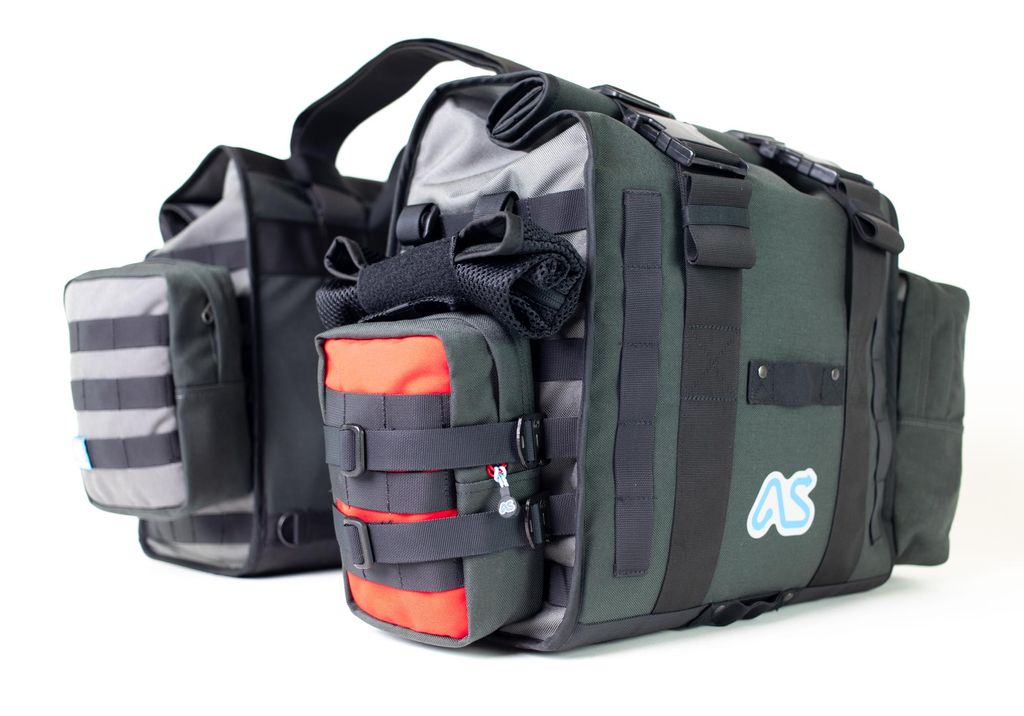 MAGADAN COMPATIBLE
Built to work with our Magadan Panniers and Pouches
The Honda CRF300L has picked up the ADV baton from the 250L and run with it.
Simple, reliable, long service intervals, cheap… it's the no fuss adventure bike that really will get you round the world. 
A clear cut classic within the adventure, trail and dualsport genre. 
Our Hard Parts are designed to take that solid foundation and add the essentials to turn your little CRF into a bike that is truly ready for ADV by adding well thought out protection and luggage carrying capabilities.