Adventure Spec Honda CRF300L Skidplate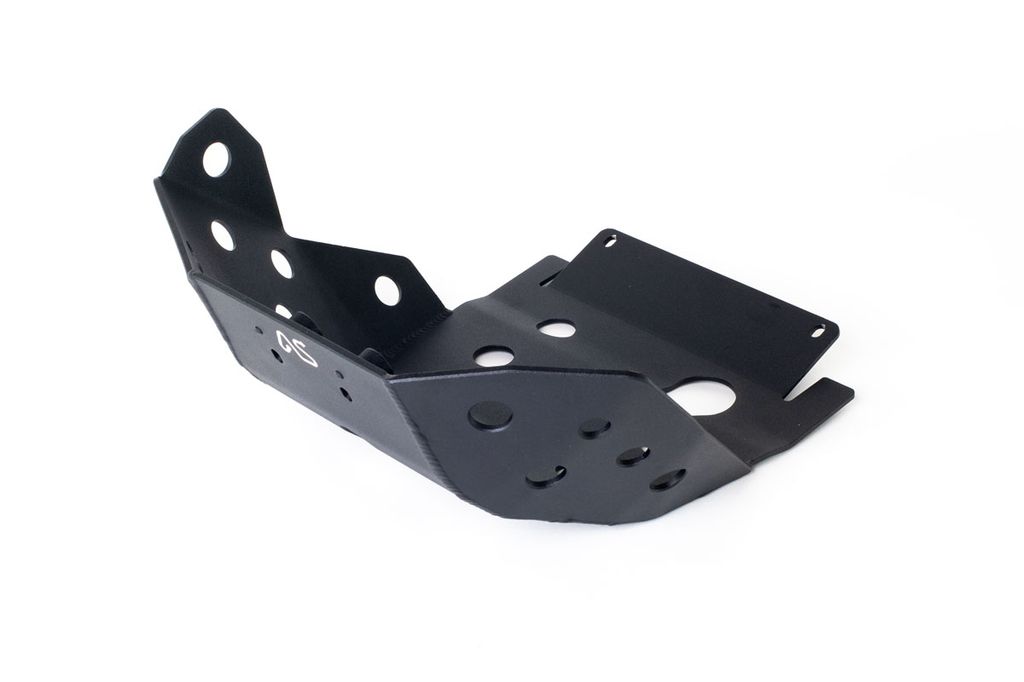 LIGHT & STRONG
4mm aluminium for the right balance between weight and strength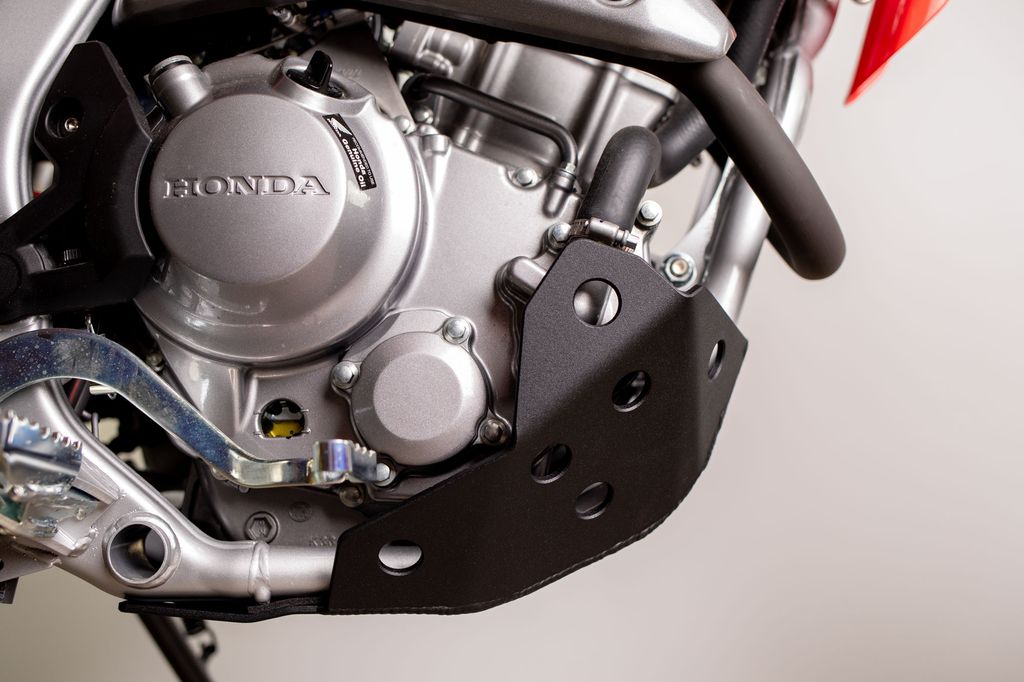 CUT TO FIT
Protects sump, frame and engine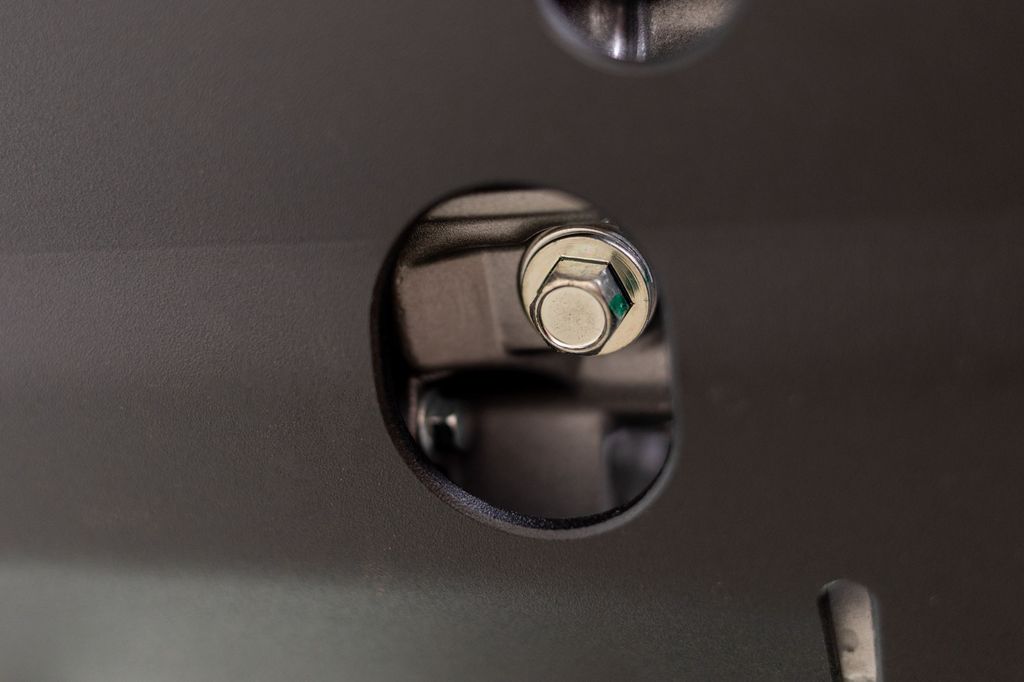 QUICK OIL CHANGE
Access to oil drain plug while still fitted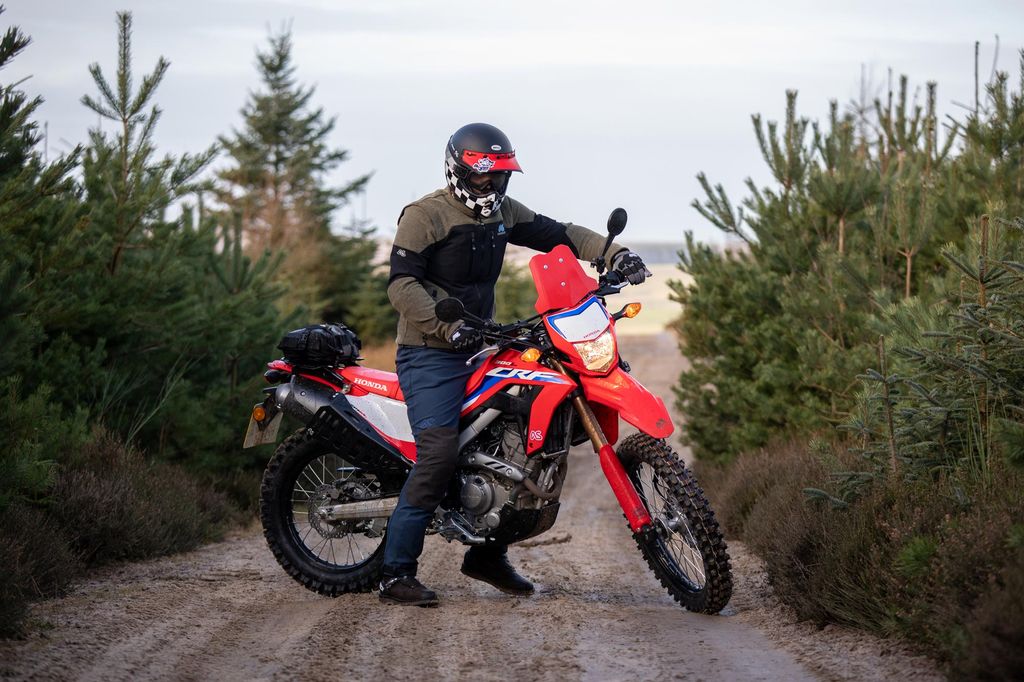 ADV READY
Essential protection for dirt riding

Chris wears the Linesman Jacket, Linesman Pant & Alpine Gloves. See more here.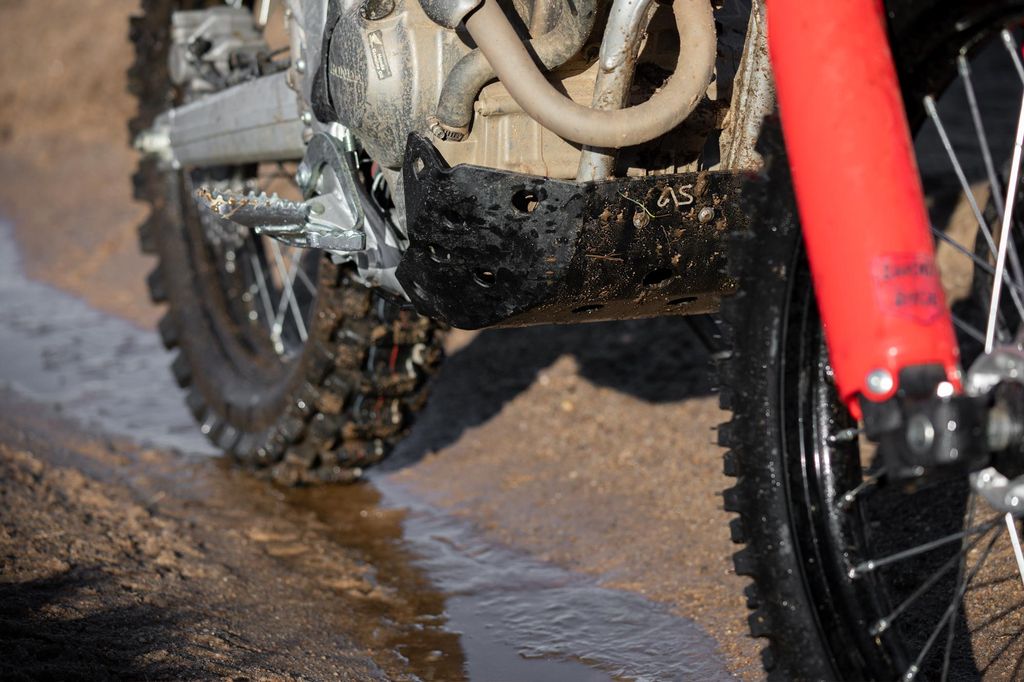 EASY TO FIT
Mounts in minutes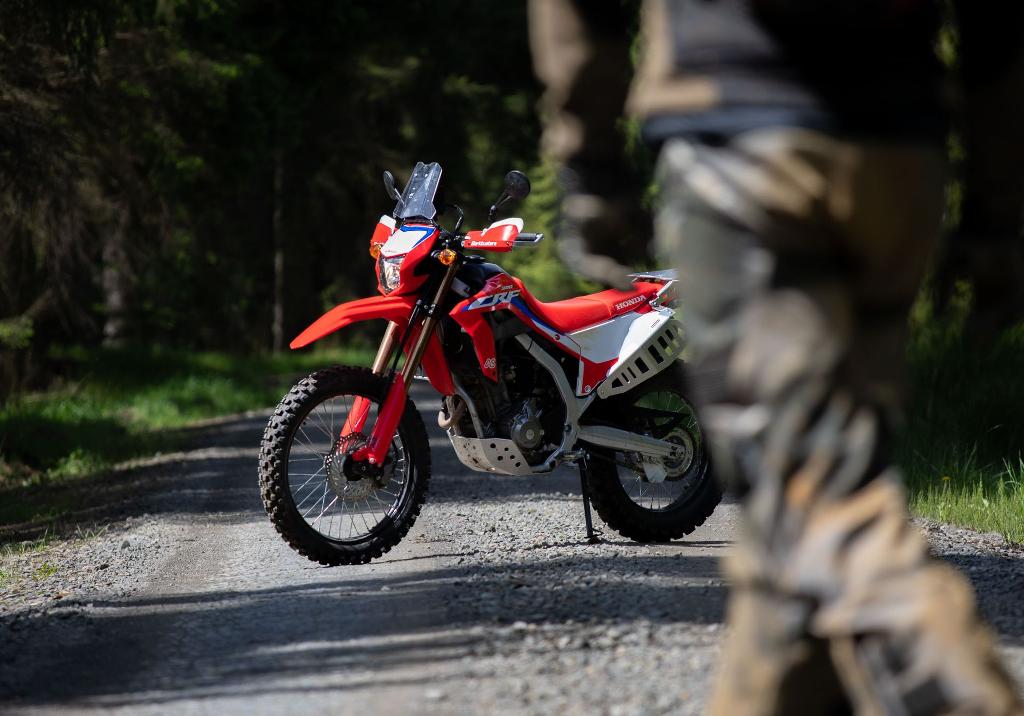 COLOUR MATCH

Several colour options available
(Like this silver one)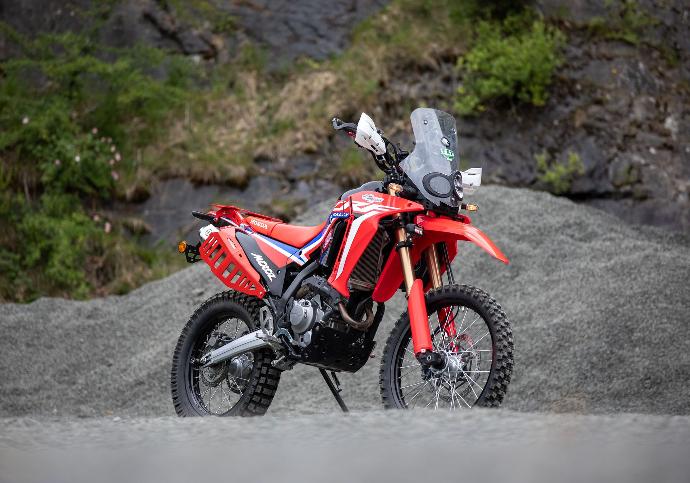 FITS THE CRF300 RALLY*

This baseplate will fit the CRF300 Rally if you choose to remove your lower plastics.

*IMPORTANT: It will NOT fit the CRF300 Rally in its standard OEM configuration.

The Honda CRF300L has picked up the ADV baton from the 250L and run with it.
Simple, reliable, long service intervals, cheap… it's the no fuss adventure bike that really will get you round the world. 
A clear cut classic within the adventure, trail and dualsport genre. 
Our Hard Parts are designed to take that solid foundation and add the essentials to turn your little CRF into a bike that is truly ready for ADV by adding well thought out protection and luggage carrying capabilities.