Adventure-Spec KTM 790 / 890 Adventure/R Aluminium Crash Bars
Adventure-Spec KTM 790 / 890 Adventure/R Aluminium Crash Bars
---
Adventure Spec KTM 790 / 890 crash bars are designed to protect your fuel tank and fairings in the event of a spill. They can be mounted together or you can use just the upper or lower bars. Constructed from lightweight 6000 series aluminum they are designed to give your bike a sacrificial surface in the event of a high speed slide. Add our Adventure Spec KTM 790 / 890 - bash / skid plate for complete protection. Weight = 3.8kg.
---
KTM 790 / 890 Adventure R
Adventure Spec Crash Bars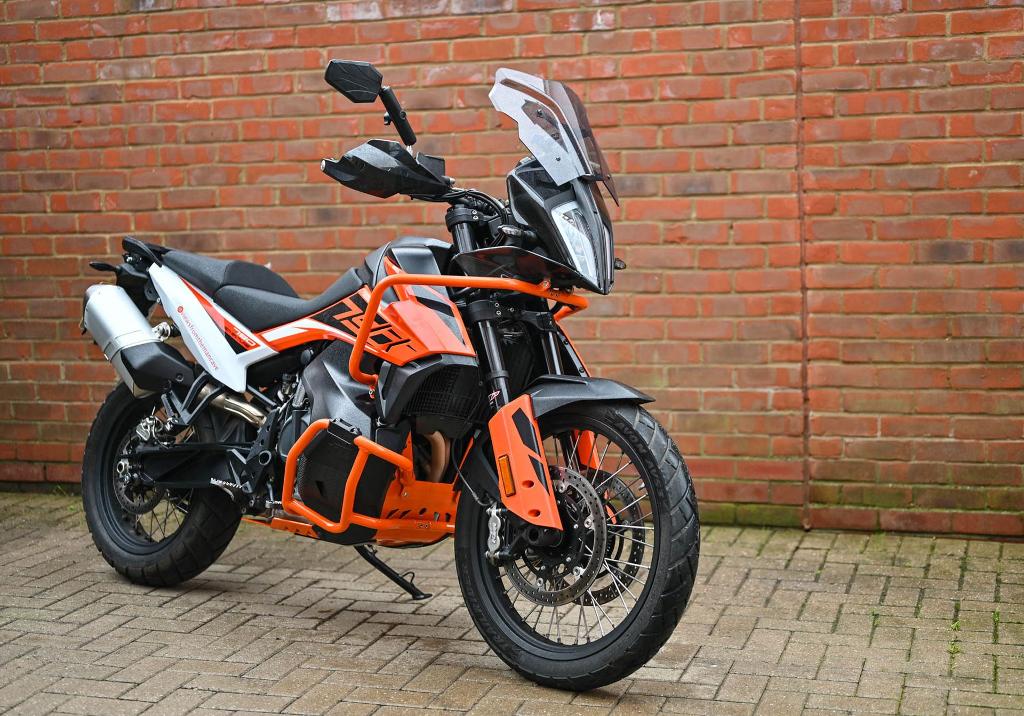 Full protection
Unique design protects both your top plastics and low fuel tanks. Can be used together or seperately.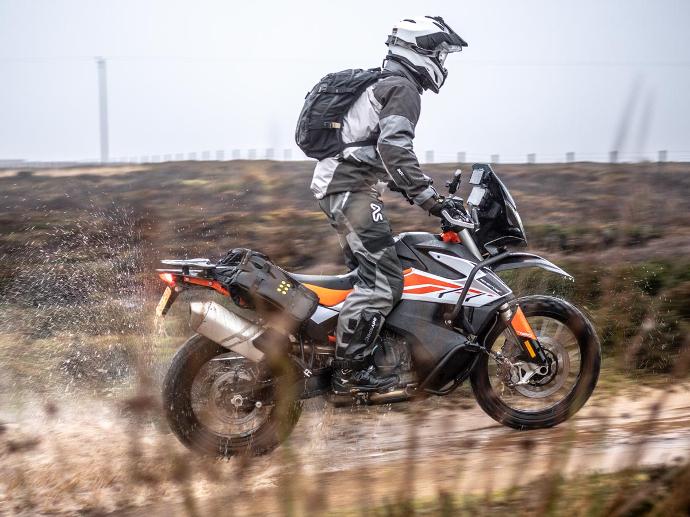 The right balance

6000 series aluminium for the right balance of strength and low weight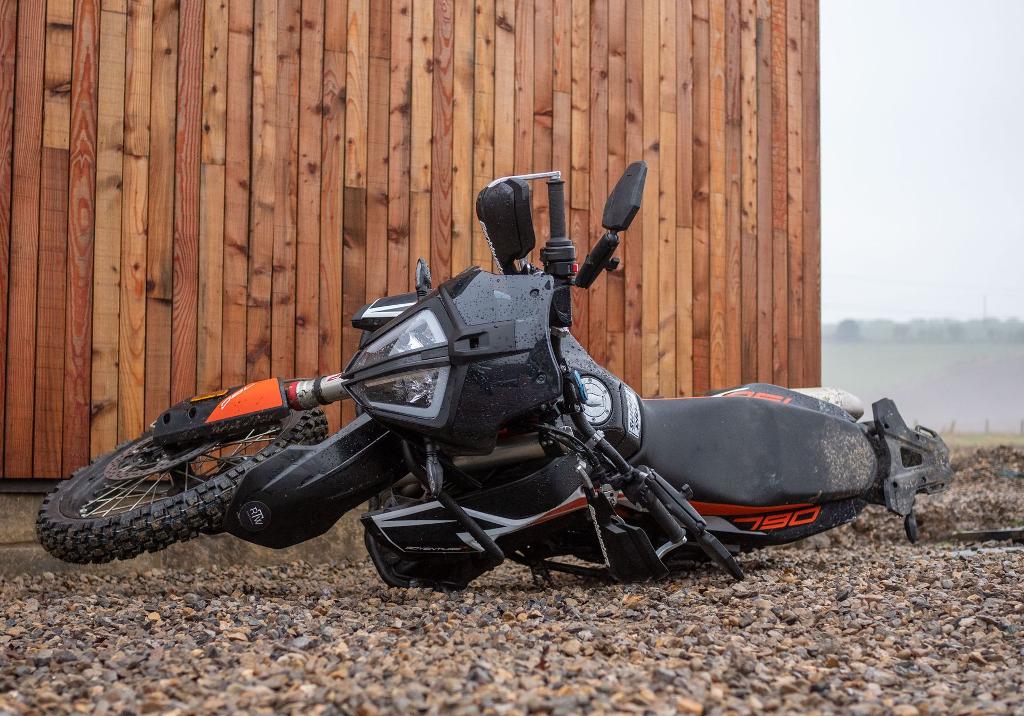 Disperse the energy

Designed to absorb energy in event of high speed slide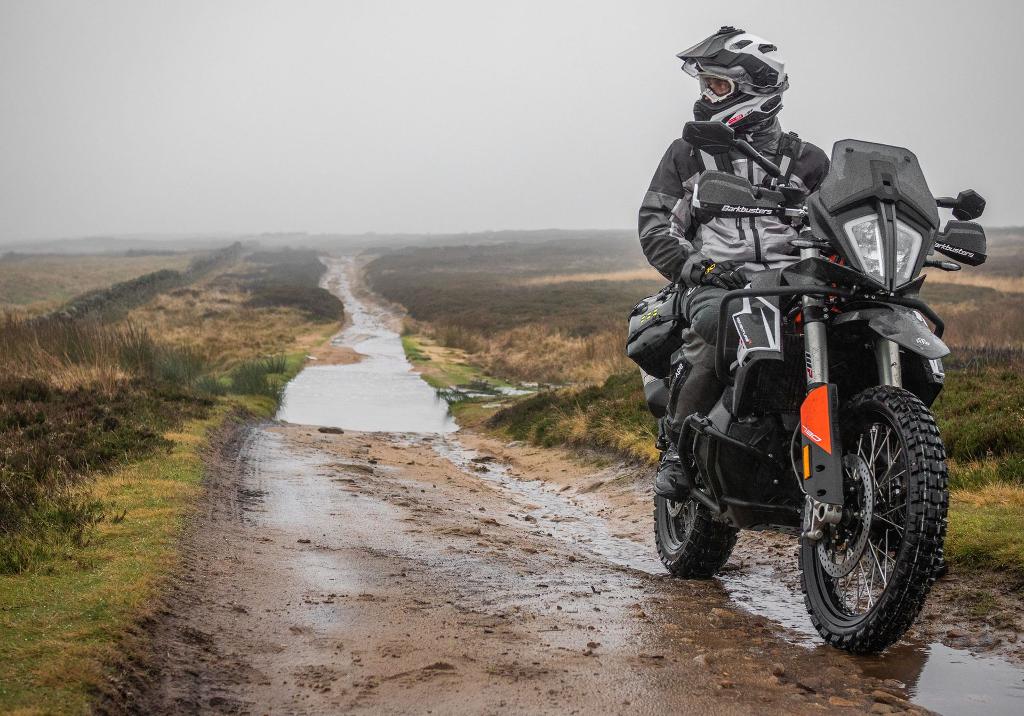 Good looker

Follows the lines of the bike for great OEM style looks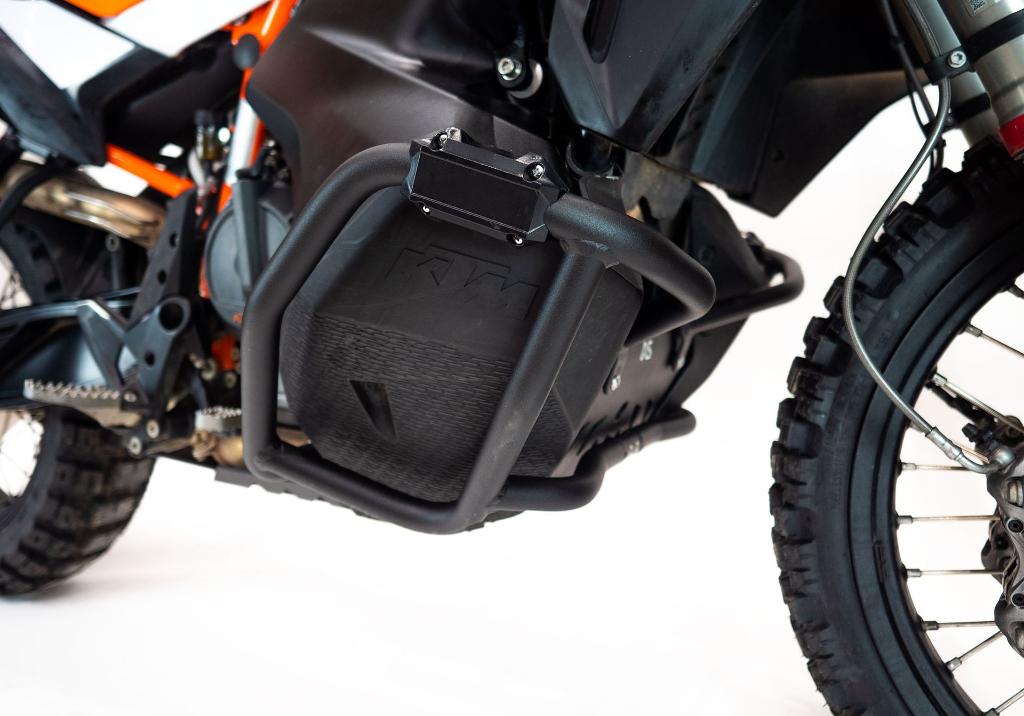 Made in Europe

Manufactured to high standards in our EU factory

When the manufacturers in the adventure riding world finally start to take notice and answer the calls of a generation of riders its time to get involved.
For many years here at Adventure Spec we (like most real world riders) have been asking for for lighter adventure bikes with 21/18 spoked wheels, a lower seat height, decent suspension and a road capable mile munching engine.
Add some pretty cool KTM design ideas to keep the weight low down (those fuel tanks…?!) and manage the engines considerable power output off-road and it's clear you have a winning combination.
However, in keeping with tradition there are a few things that we think your KTM still needs to make sure that if you ride it the way the designers intended it will come back in one piece…
When the KTM 790  first saw the light of day the first question on most people's lips was, 'What are the tanks doing down there?!'. A departure from traditional tank positioning the idea looks to us like a logical follow on from the curtain-tank style of the now infamous 790 predecessor the 950/990. 
There is no question that the tank position has the desired effect of making the bike easier to lift for its weight, but there is always that nagging worry that that they feel very exposed so low down and could do with a little more protection in case of a big off.
Roll on the AS KTM790 / 890 Crashbars… made from 25mm 6000 series aluminium tubing with a fat 3mm sidewall these bars give you the strength you need without the weight penalty of steel.
The bars are designed for your 790 / 890 to lean on as the bike naturally falls into its resting position on the ground after a spill, hopefully taking the impact/weight off your tanks and acting as sacrificial grinding plates in the event of a long slide. 
Weighing in at 3.86Kg for both the upper and lower bar sections (both come in the set) you can even choose to only install the lower sections if you want even more flexibility or weight savings.
We all prefer to keep our bikes rubber side down, but for those times when reality bites it's often best to be prepared.
---
Note : 

We've been making crashbar and bashplate protection for motorcycles for over a decade. In that time we've discovered some pretty weird stuff, none more so than that the tolerance that we can make our parts to (so that they work exactly as we want) is often a higher tolerance than the bike manufacturers assemble bikes to…
What does this mean?
It means that sometimes (particularly on European manufacturers bikes) you might need to fit all of your parts loose and tighten them up at the end. 
Why is this?
Because although the parts you have bought would fit the exact bike that we originally made them for there might be a cumulative tolerance difference on your bike of (in the worst case) up to a few mm.
Can't you make your stuff to fit everything perfectly? 
Yes, we could…but, it would mean putting slotted holes into all the attachment points which would ultimately make the entire finished assembly slightly weaker and potentially a sloppy fit.
So you want them not to fit? 
The best case is that they fit perfectly, and for most people they will. But, for those who have a bike whose tolerances are towards the outer end of the tolerance spectrum we'd prefer them to fit snuggly when tightened up properly.  
---