Adventure Spec Yamaha Tenere 700 World Raid Aluminium Crashbars
Adventure Spec Yamaha Tenere 700 World Raid Aluminium Crashbars
---
Our Yamaha T700 World Raid crash bars are designed to protect your fairings in the event of a spill. Constructed from 6000 series aluminium they are designed to give your bike a sacrificial surface in the event of a high speed slide. Use with Adventure Spec T700 WR bash / skid plate for complete protection. Available in colour options. Weight = 10.8 pounds / 4.9kg. Fits Yamaha Tenere / T7 / T700 World Raid 2022 models.
---
YAMAHA TENERE T700 WORLD RAID
ADVENTURE SPEC CRASH BARS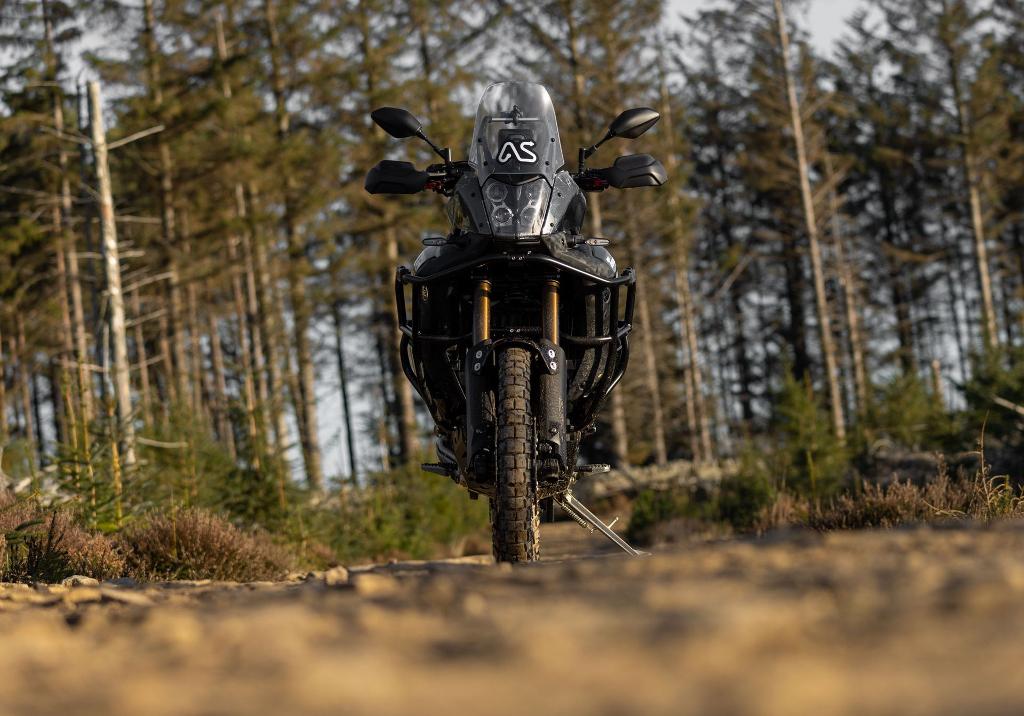 The right balance

6000 series aluminium for the right balance of strength and low weight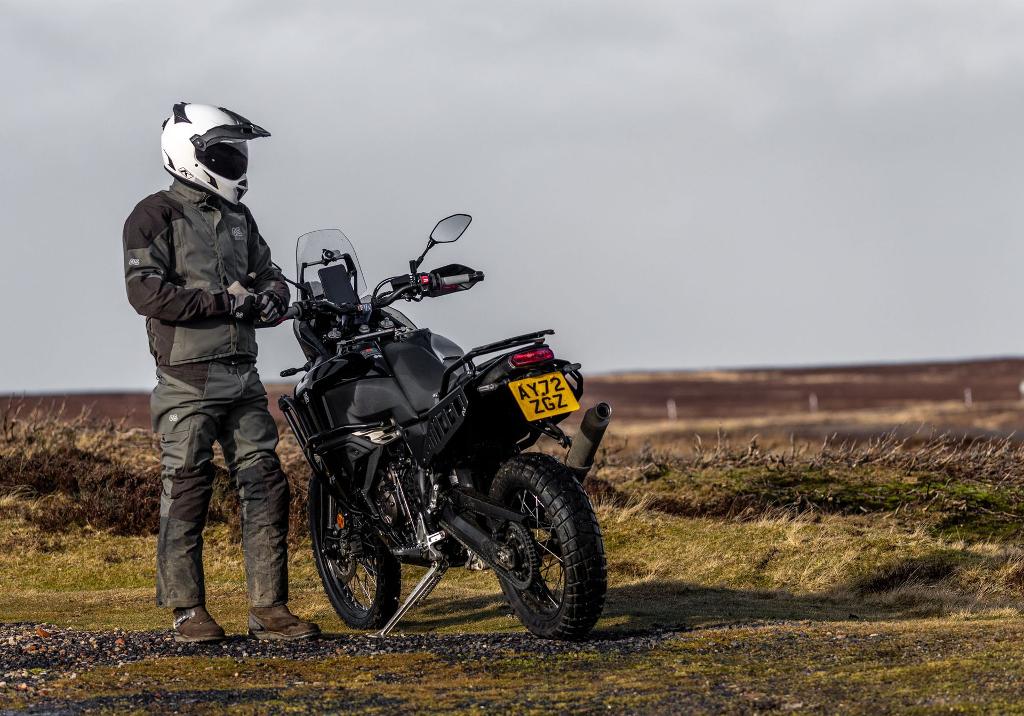 World Raid Fit
Dedicated fit for the Tenere T700 World Raid
Chris wears the new Gravel Jacket and Pant - coming soon!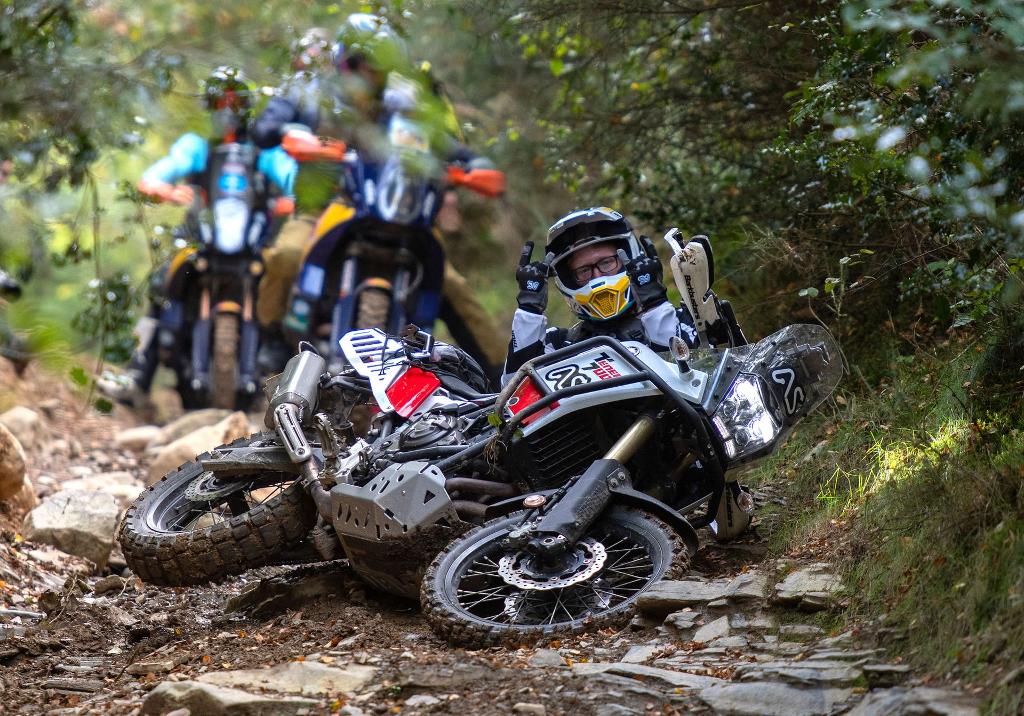 Disperse the energy

Designed to absorb energy in event of high speed slide, not transfer it to your frame
Wil wears The Alpine Windproof Gloves.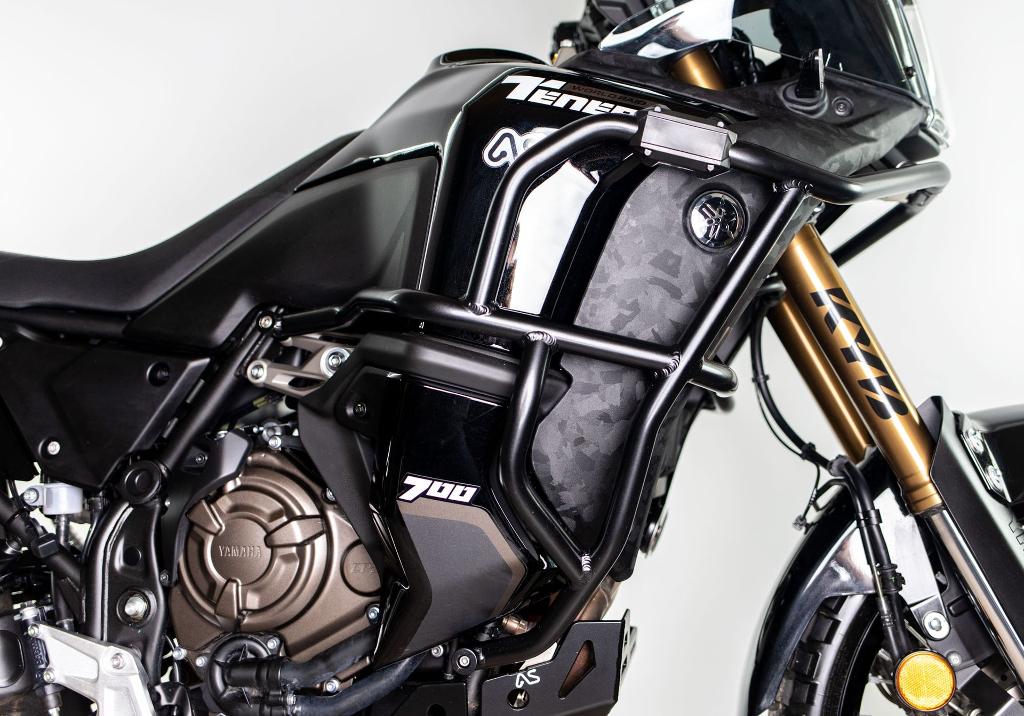 Frame mount

Mounts from the frame for strength, not the engine block
"I just got a set of your crash bars for my T700 And they saved my bikes life, possibly mine too hitting a deer at 120 kmh! Thank you for the awesome product"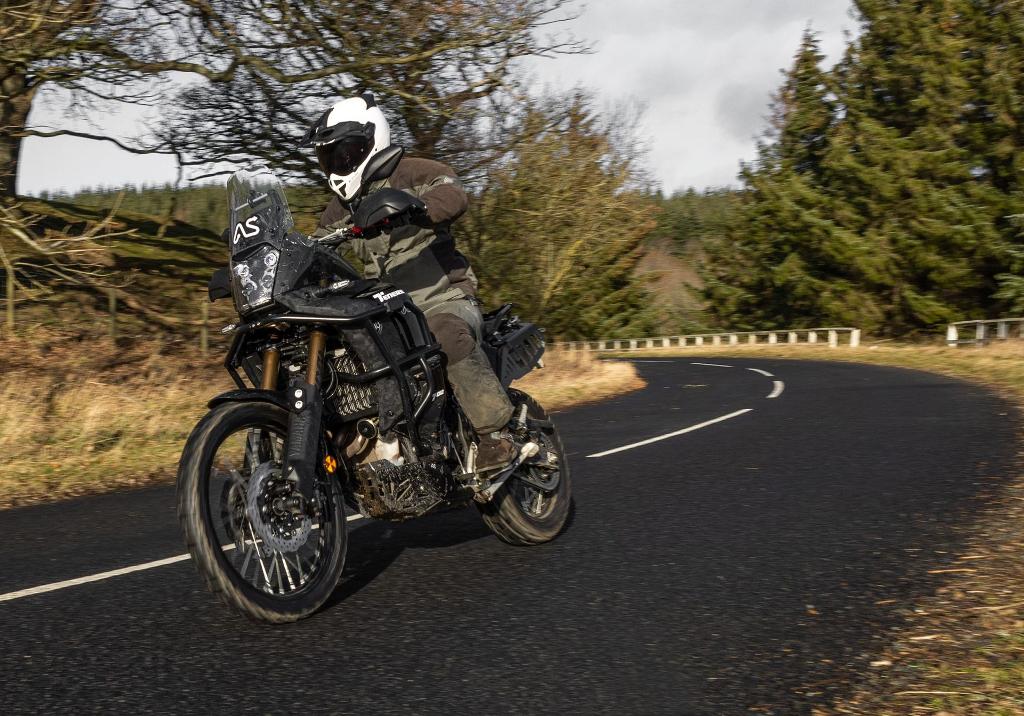 Protect your radiator

Prevents crush damage to radiator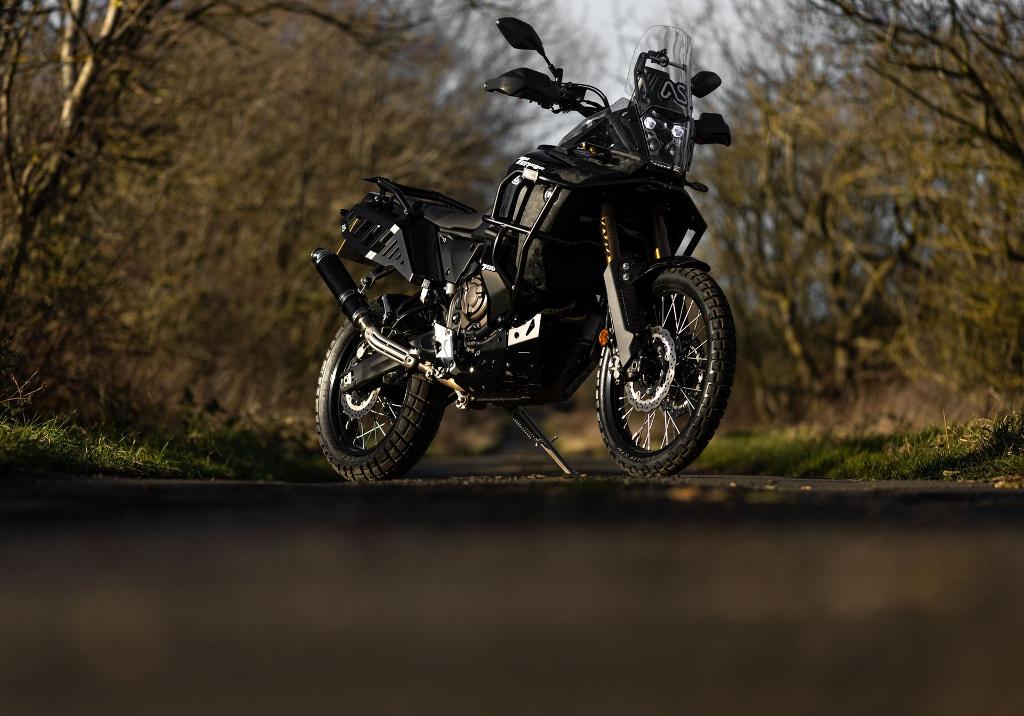 Good looker

Follows the lines of the bike for great OEM style looks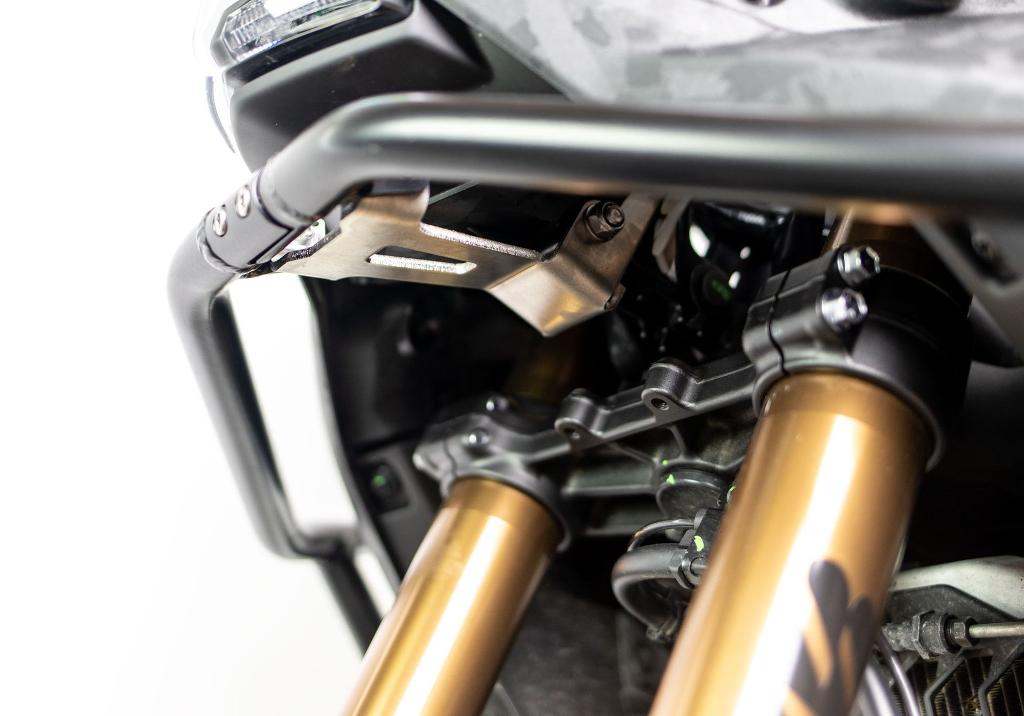 Easy fit

Installs in minutes. Works perfectly with out other T700 Hard Parts.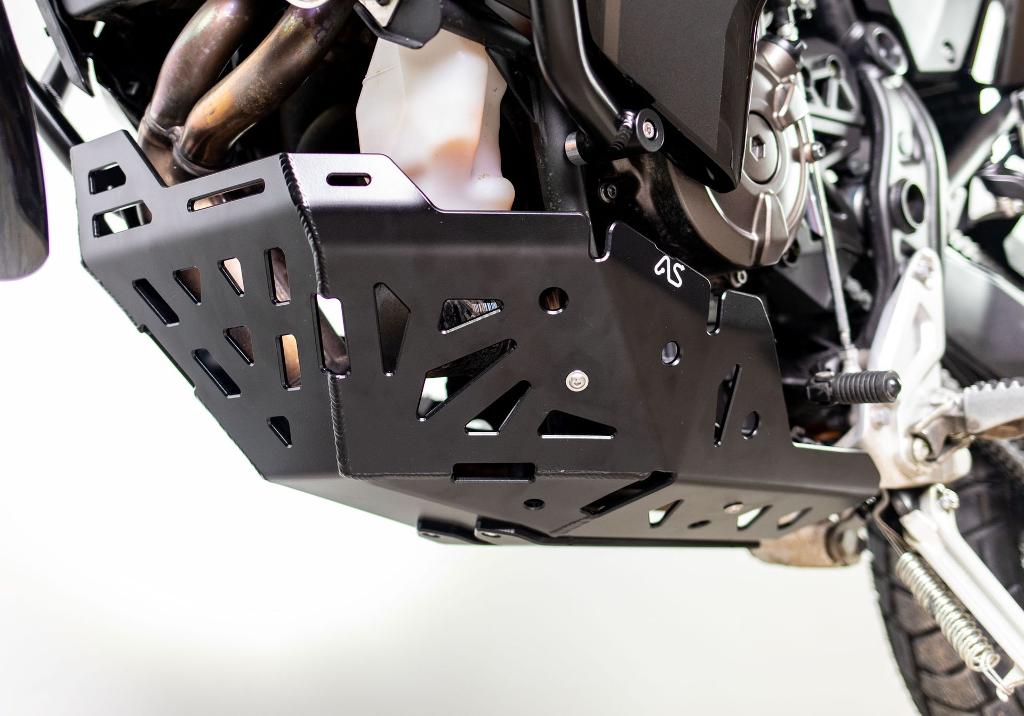 The T700WR Bashplate
Pair the crashbars with the T700 WR Bashplate for full protection.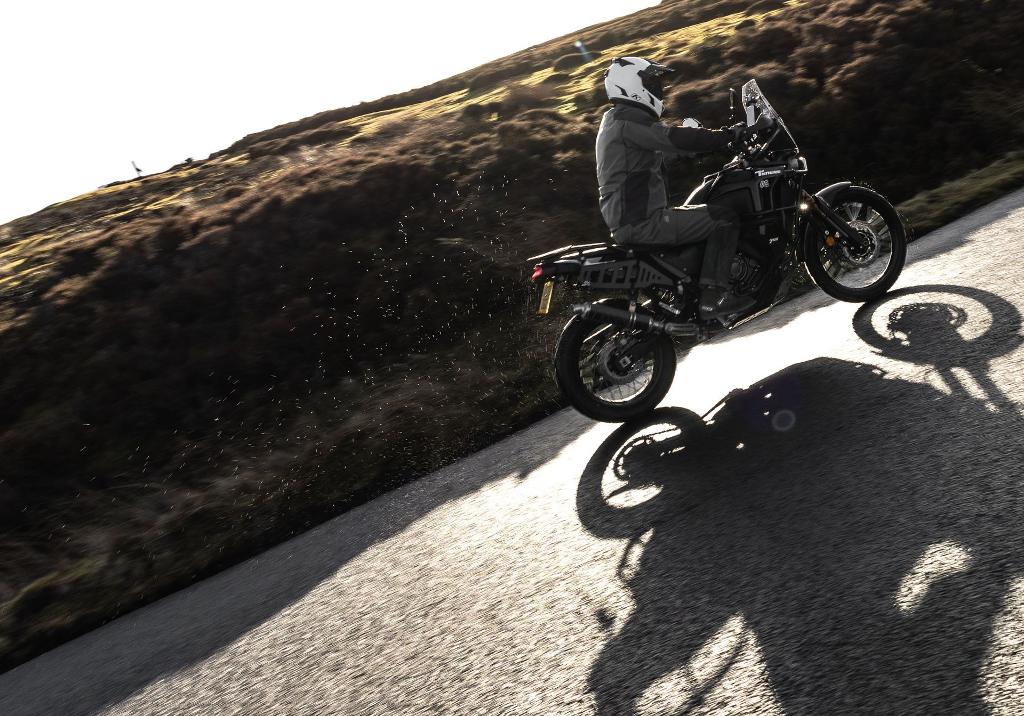 Made in Europe

Manufactured to high standards in our EU factory
From pictures of the legendary adventure-mad Chris Scott in the Tenere desert to images of the Dakar rally back in the mid-1980's (when it was at it's crazy best) the names Yamaha and Tenere come with some serious expectations loaded onto them.
In this case it seems that whilst the latest incarnation is no race bike in its standard trim it's absolutely perfect for adventure riding… so, it wasn't long after the final specs of the T700 were announced that we placed our order and as soon as the bike arrived Dave announced it was a big improvement on his original 1986 Tenere which first carried him across the Sahara 'way-back-when'.
However, like all adventure bikes, whilst the manufacturers are getting better at most things there are the usual missing parts that quickly become necessary if you want to use the bike for its intended purpose…
Here at AS we've been making crashbars for over a decade and we've heard many stories about them successfully protecting the most vulnerable parts of your bike, we've even heard of them saving peoples limbs as well as 'just' the bike(!), so we know how important it is to get them right. 
With the standard tank and radiator configuration on the T700 WR your plastics aren't the only parts of your bike that you'll need to worry about in the event of the inevitable drop. With its weight up high the Tenere falls relatively hard and without a doubt the one part of your bike you don't want to damage when you're 'out in the sticks' is your radiator. 
Roll on the AS T700 WR Crashbars…made from 25mm 6000 series aluminium tubing with a fat 3mm sidewall these 3.04Kg bars give you the strength you need without the weight penalty of steel.
The bars are designed for your T700 WR to lean on as the bike naturally falls into its resting position on the ground after a spill, hopefully taking the impact/weight off your tank and/or acting as sacrificial grinding plates in the event of a long slide. 
We all prefer to keep our bikes rubber side down, but for those times when reality bites it's often best to be prepared.