Adventure Spec Honda CRF250L Radiator Brace
Adventure Spec Honda CRF250L Radiator Brace
---
Aluminium Radiator Brace to protect your Honda CRF 250L cooling capability in the most extreme environments. Ultra slim design works well with large capacity (IMS) and regular tanks so radiator shroud is not forced out widening the bike. Weight = 240g / 8.5oz
---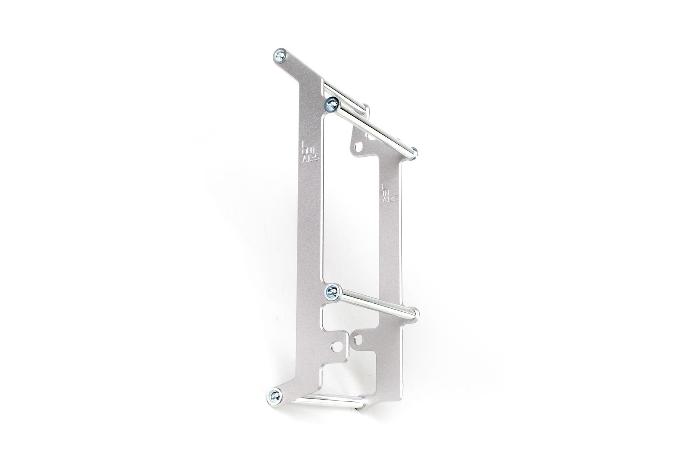 Light & Strong
Aluminium plate and rods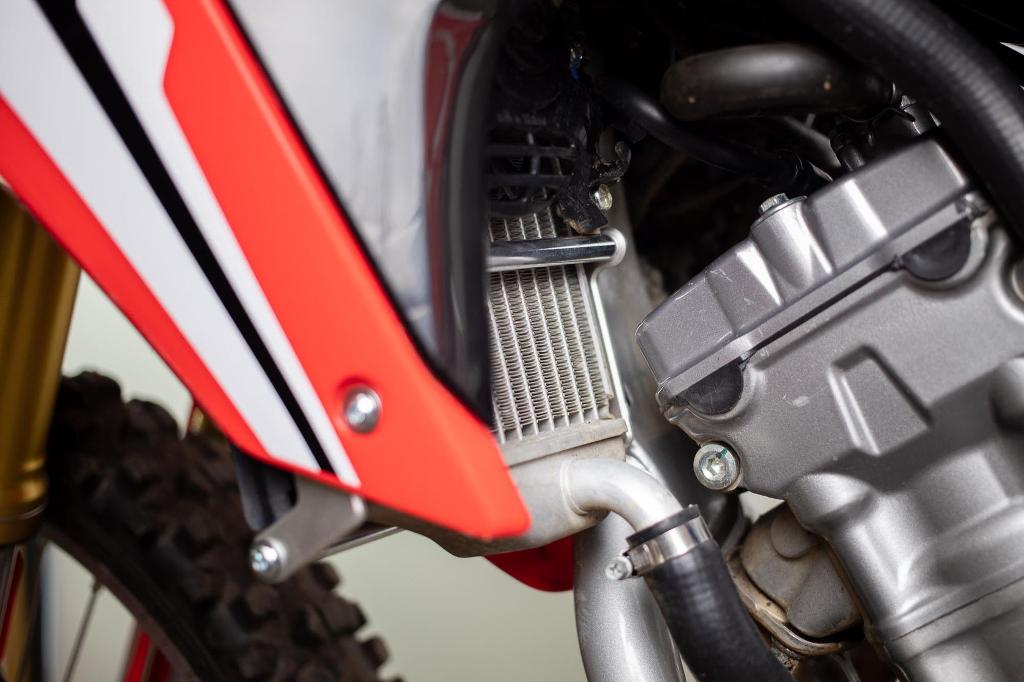 Slim fit
Sits underneath OEM plastics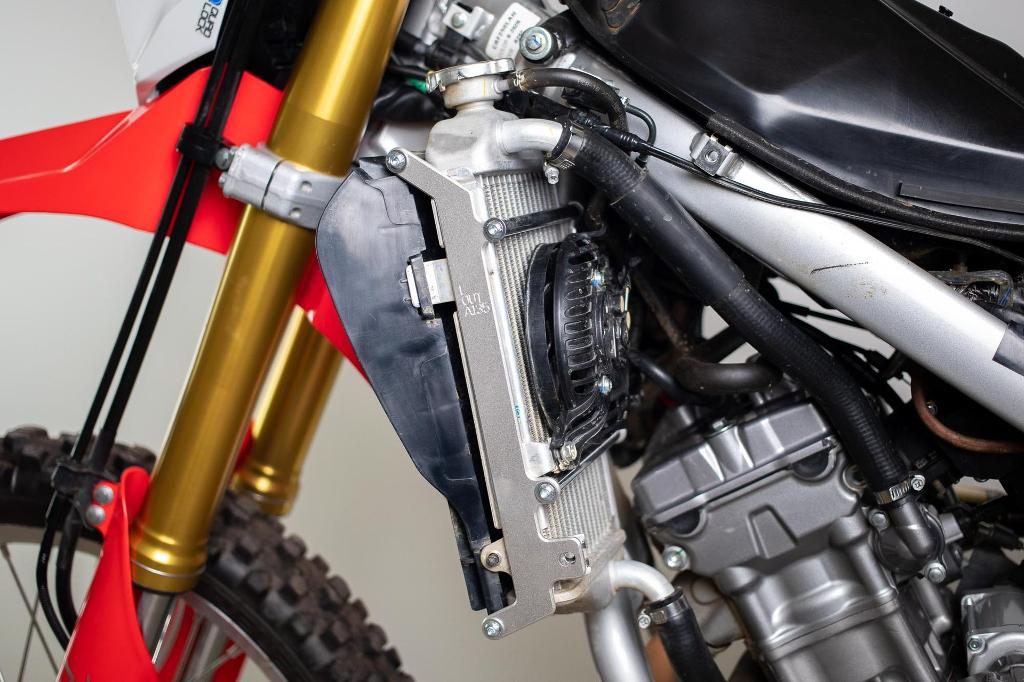 Easy to fit
Mounts in minutes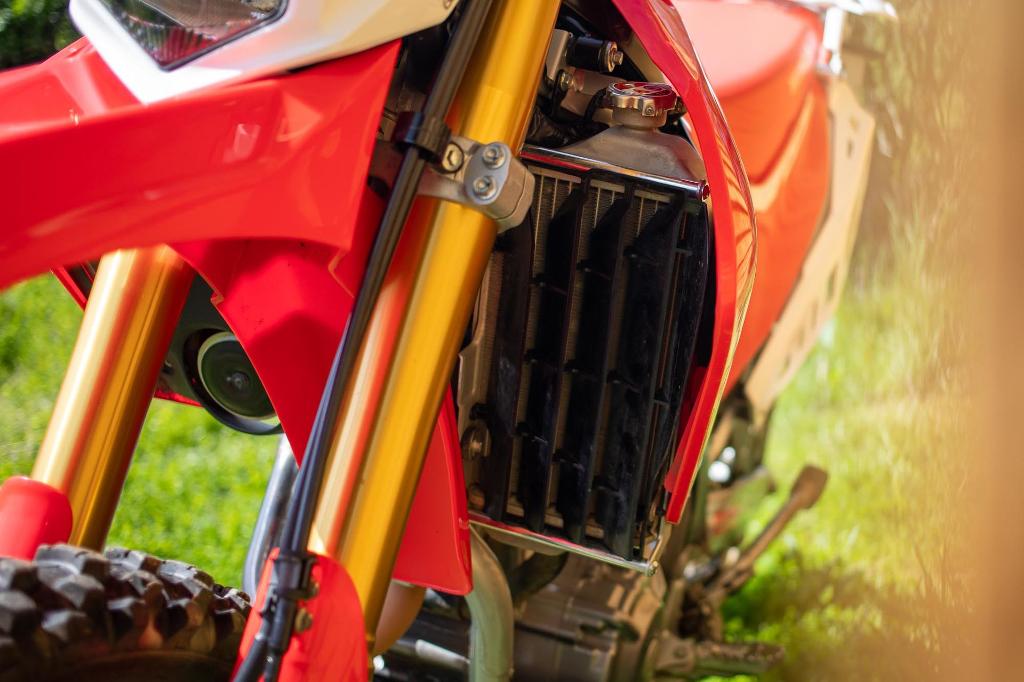 Protect from crush damage
Designed to prevent radiator bending from lateral forces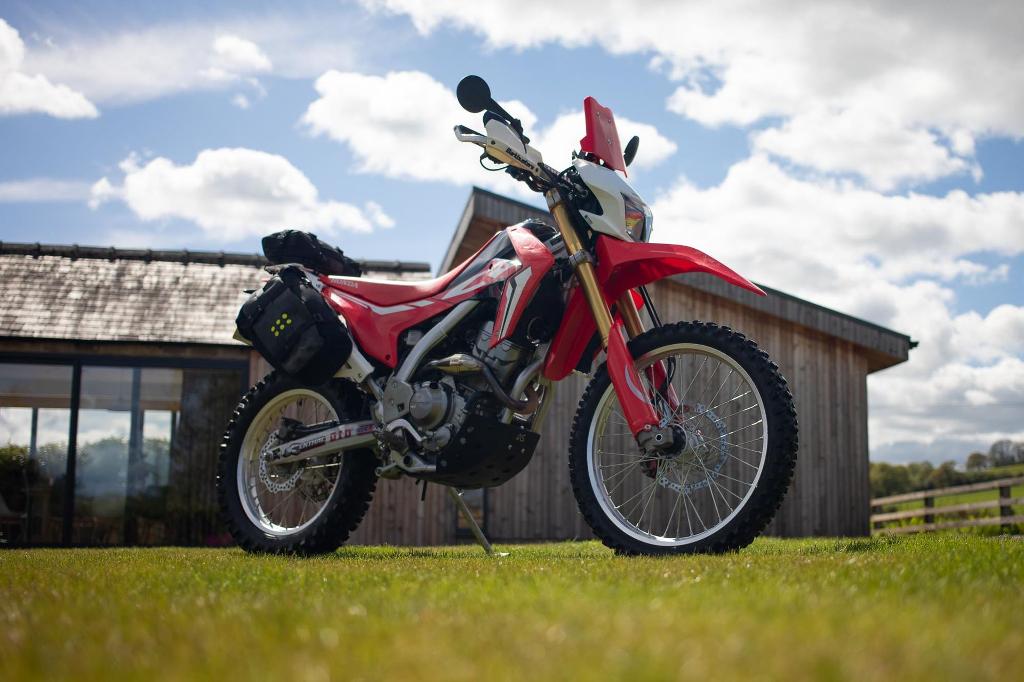 ADV Ready
Essential protection for dirt riding

The Honda CRF250L has become a clear cut classic in the adventure, trail and dual sport world.
Simple, reliable, long service intervals, cheap, it's the no fuss adventure bike that really will get you round the world. We've had one for almost 10 years and we love it. 
Out of the box the little CRF250L is close, but not quite perfect. If you plan to venture off the road and onto the dirt there's a few mods that will help protect your bike and add more luggage carrying capability. 
We've taken our approach to adapting bikes such as the Honda CRF450L, KTM EXC and Yamaha Tenere T700 and applied the same engineering principles to this CRF250L. 
Our aluminium radiator brace will protect your CRF250L's radiator from compression damage when your bike goes down on its left side (the CRF only has one radiator). The unique design keeps the weight super low, just 240g / 8.5 oz, and provides extreme lateral strength.
It is super slim so can be used with the OEM radiator shrouds and front facing plastic guard. 
Installation is easy, the brace can be installed with the radiator unbolted but still attached to the bike via hoses. 
Light, simple, easy to install. Add the Adventure Spec Honda CRF250L Bashplate  and you have the essentials covered. 
NOTE:
Our aluminium radiator brace is designed to protect from lateral forces. It will not provide any protection from impacts at the front of your radiator.