Baltic Insulated Jacket Blue
Baltic Insulated Jacket Blue
---
The Adventure Spec Baltic Insulated Jacket is an extra warm mid layer that packs down into a compact pocket sack. It features 130g Thermore thermal booster insulation that adapts to external temperatures. Water resistant shoulders and hood help deflect rain and the hood is removable providing a good fit when worn under a riding jacket. The Baltic Insulated Jacket is designed for riding into colder environments where you require warmer layers both on and off the bike. Weight - 641g.
---
---
SPECIAL OFFER!

20% off any Core baselayer when bought with this jacket. Just add both items to cart for discount.

Shop Core baselayers here

---
THE BALTIC INSULATED JACKET
MID LAYER

Part of our ADV Layering System
Designed to work with our base, mid, outer and waterproof layers. The Baltic Hybrid Jacket provides extra warmth in colder environments.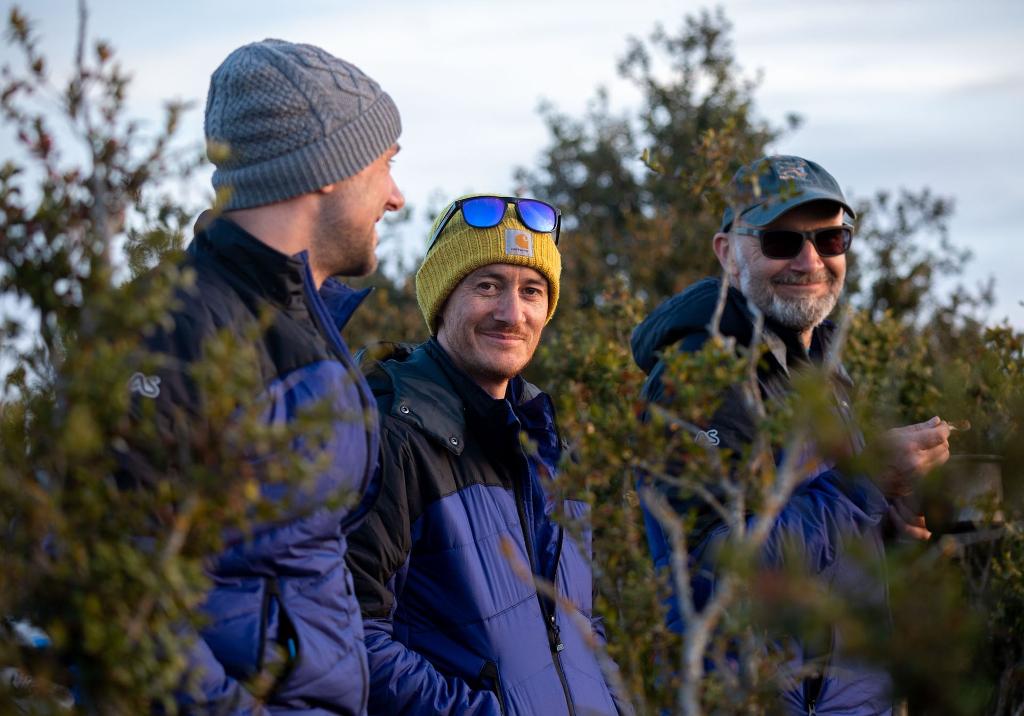 Our warmest Mid Layer
The Baltic Insulated Jacket is designed for riding and camping in colder environments. If you don't need the extra warmth, look at The Baltic Hybrid Jacket. 

"This is definitely my luxury item. A must for the evening and morning and packs down brilliantly in the compression sac. (Also helps make the perfect compression sac pillow at night"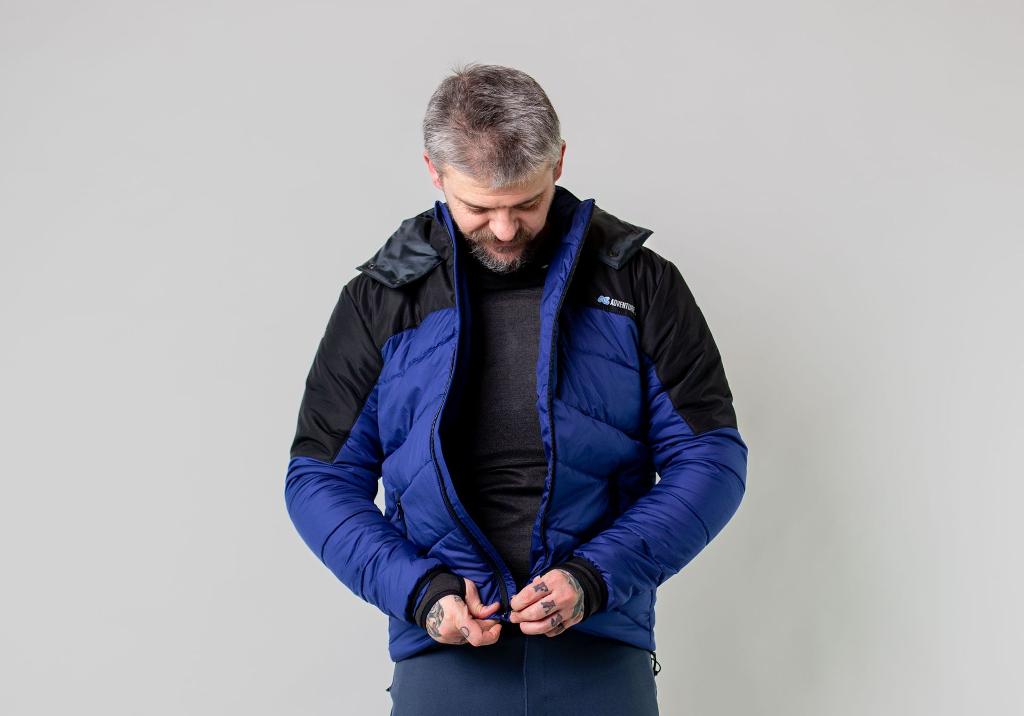 Adapts to keep you warm
130g Thermore Thermal Booster Insulation actively adapts to the ambient temperatures to help regulate body temperature.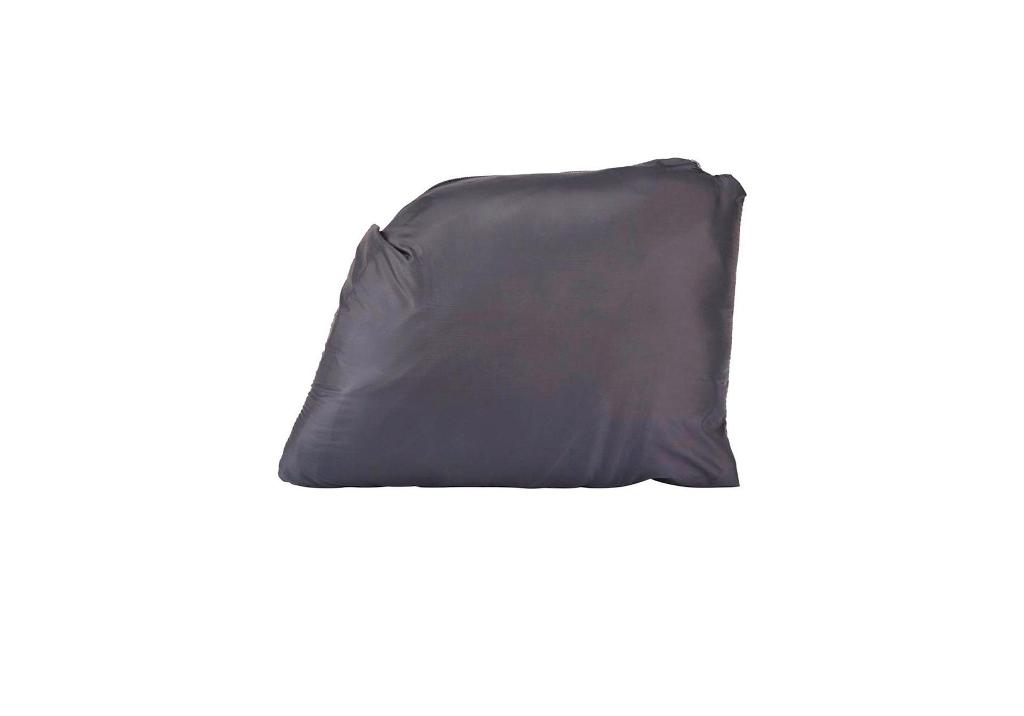 Stuff it
Packs down into its own internal stuff sack pocket for ultimate portability.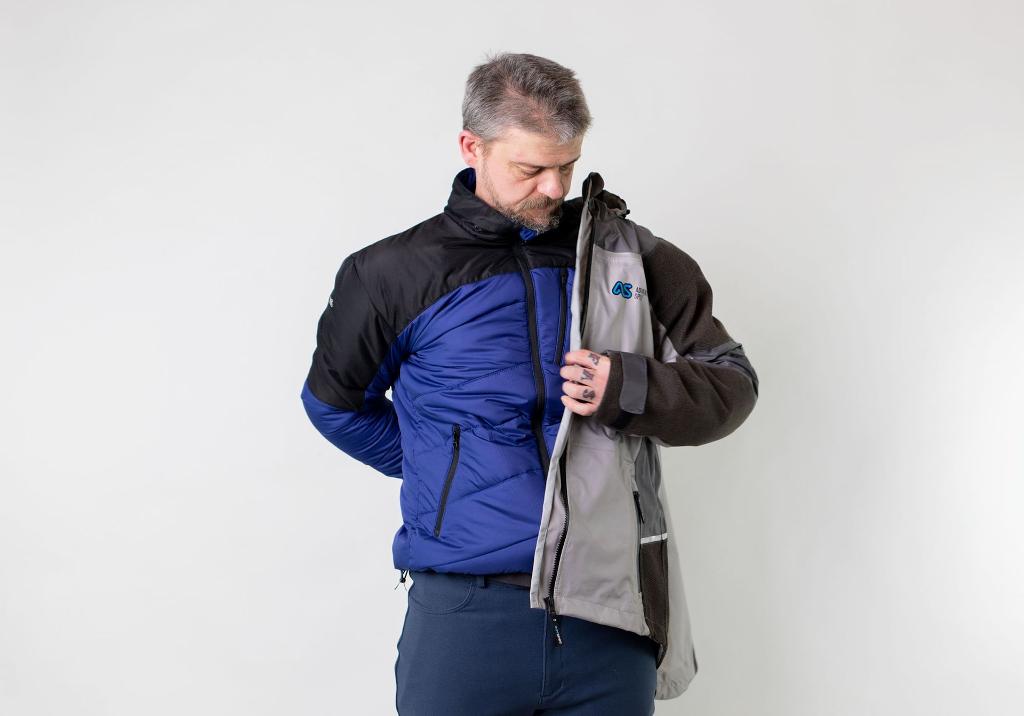 Layer it with The Supershirt
Wear The Supershirt underneath and The Singletrack Jacket over the top for full cold weather motorcycling protection.
Find out more about The Supershirt and Singletrack Jacket.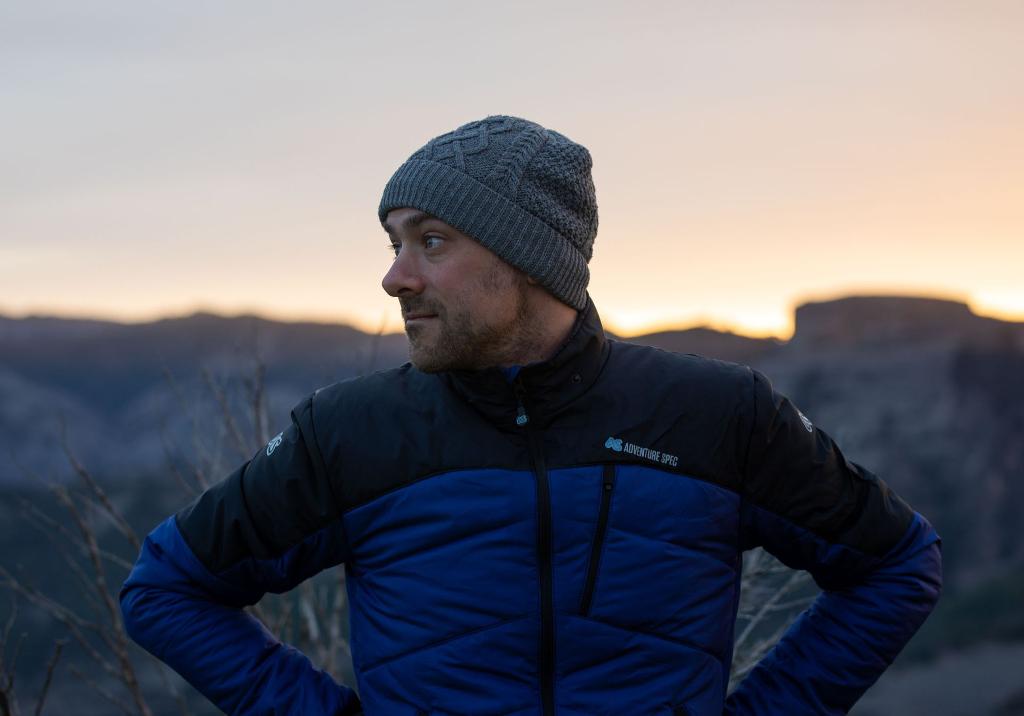 Removable hood
Stay warm at camp with the integrated hood, or remove it if you are using the Baltic Insulated Jacket as a warm layer while riding.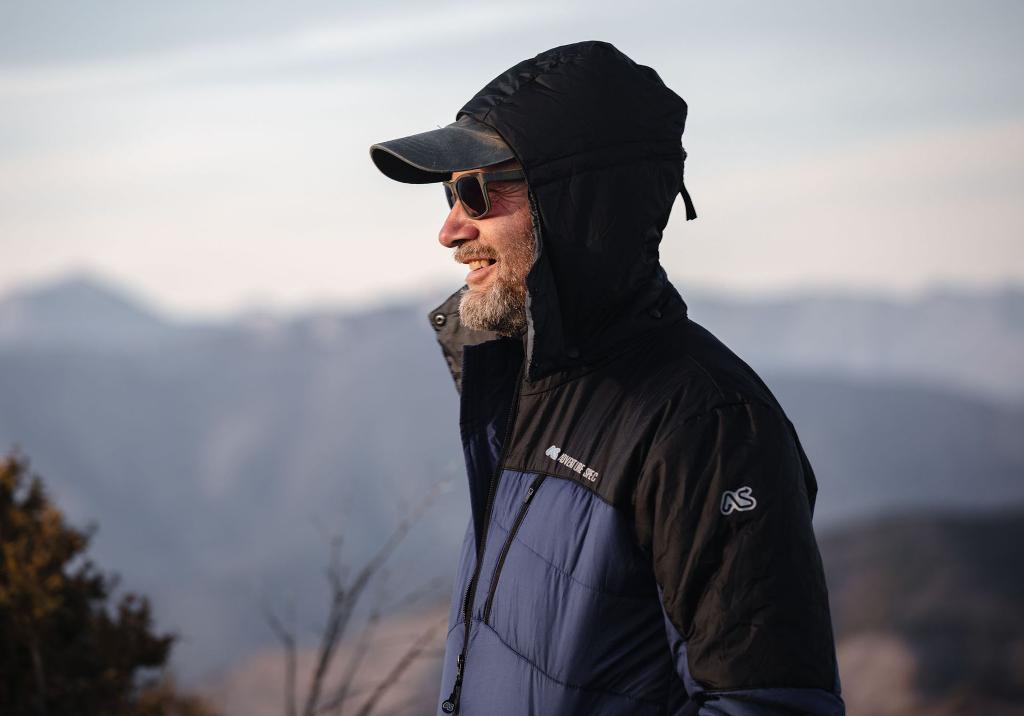 Dry shoulders
Water resistant fabric in the hood and shoulders help keep off a light rain shower.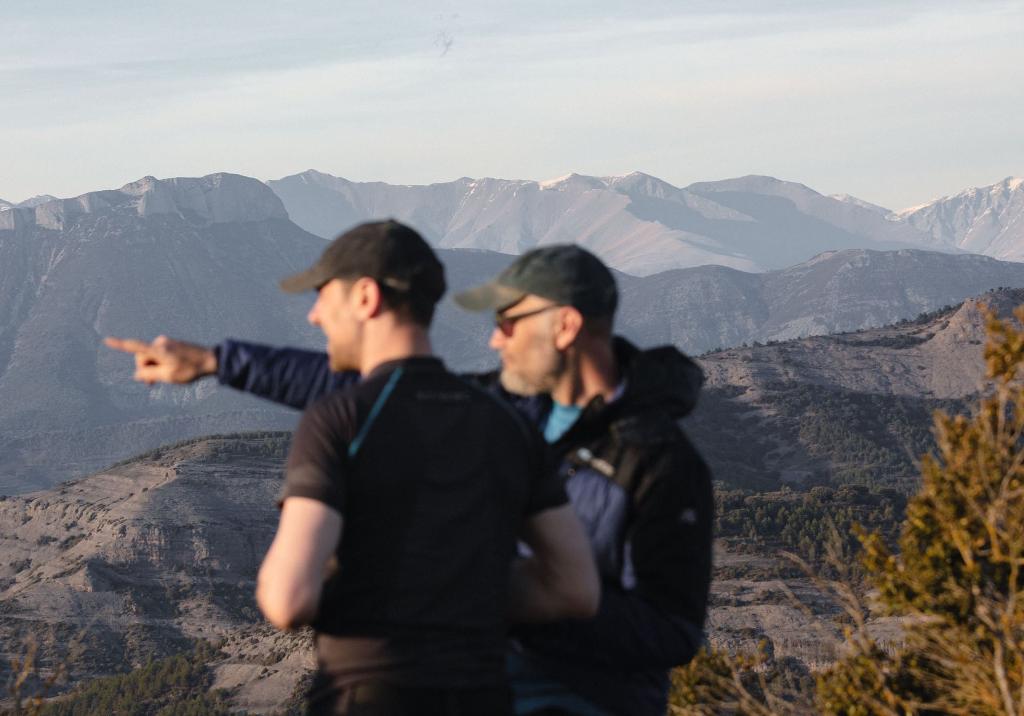 Perfect for altitude
Packs down tiny in your panniers, provides massive warmth at high altitude campsites.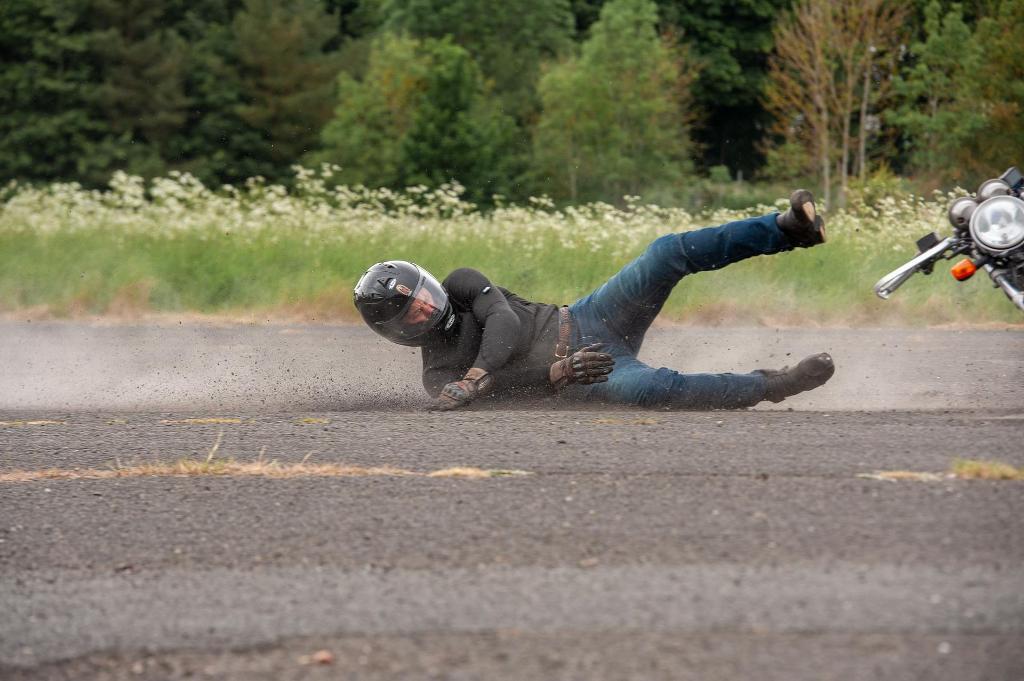 Pair it with The Supershirt
Wear The Supershirt underneath for light and breathable CE AA protection.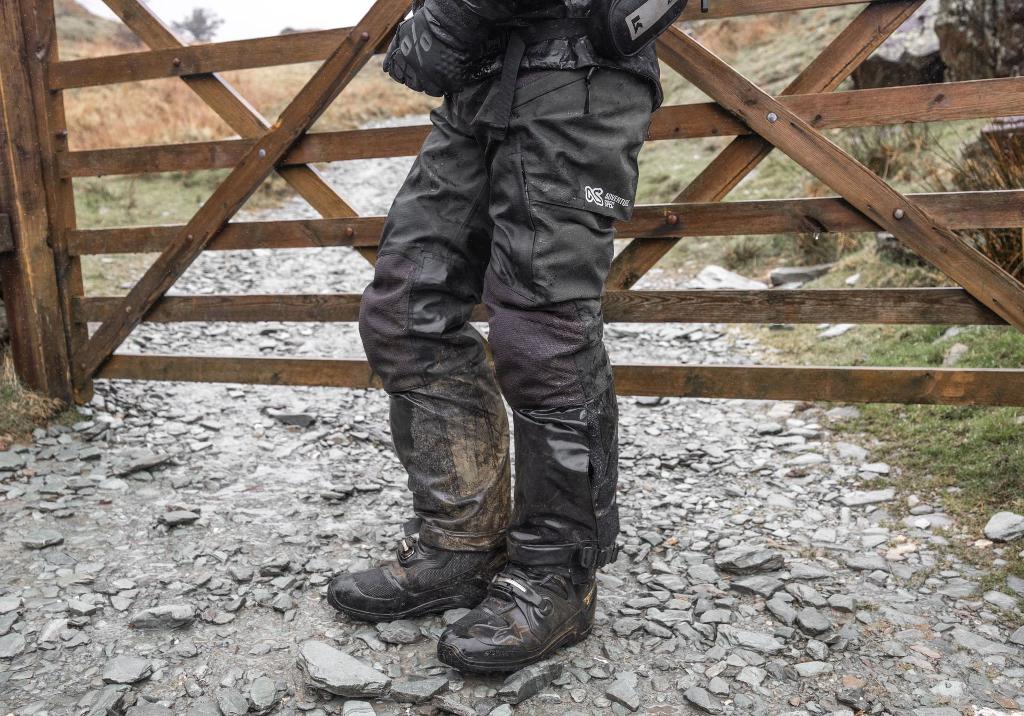 Is rain likely?
Keep warm and dry when riding, or putting up a tent. The Singletrack Pant is made of a tough, waterproof fabric.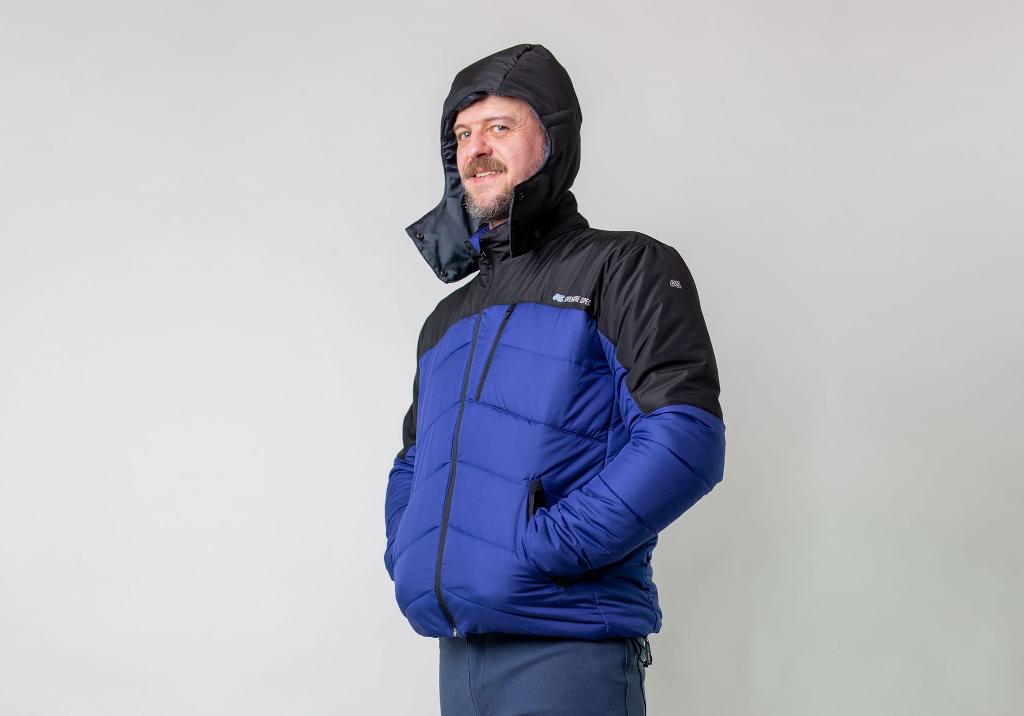 Made in Europe
Made to high standards in our EU factory. 
---
This is a windproof insulating mid-layer garment only. It has no ability to absorb impact or resist abrasion. 

When used with an AS Core Baselayer and a waterproof/windproof shell it should keep you comfortable in temperatures below 5 Degrees

It has a water resistant hood and shoulders and the hood is removable

It uses intelligent insulation that gets warmer as the temperature decreases

It packs into its own chest pocket for easy transportation or transformation into a travel pillow.
---
At 375g this mid-layer packs (200x200x120mm) a serious insulating punch. Covering the entire upper body with a heavier weight of Thermore(R) insulation than its lightweight cousin The Baltic Hybrid this jacket is the ultimate non-electric cold weather riding tool.
Cut for riding, when the hood is removed and stored in the chest pocket this jacket is perfect for use under any armoured shell or over any armoured base layer. As the external temperature decreases the Thermore(R) intelligent insulation will increase its capacity to retain your body heat by upto 20% ensuring that your core remains comfortable and warm.
However, it's true versatile nature becomes apparent when you're off the bike. Pop the hood back on and huddle down around the campfire to keep warm in the evenings before retiring to your sleeping bag with your Baltic Fully Insulated travel pillow. Or head out to explore the local area, safe in the knowledge that if you get caught out in a brief shower `it will be brushed off by the water resistant hood and shoulders. Oh, and did we mention it looks understated and helps you blend in wherever you go? The perfect travelling companion.
Finally, being a synthetic insulator Thermore(R) will continue to help you retain your body heat whether it is wet or dry and dries incredibly quickly as soon as the conditions allow. 
Hint : If things get really extreme... layer up the Baltic Hybrid and the Baltic Fully Insulated for a crazy level of warmth (we do!).

---
Watch the Baltic Insulated Jacket in action on the Trans Euro Trail

Find out how we put Adventure Spec clothing together for multi day TET adventures