Mongolia Trail Pants
---
The Adventure Spec Mongolia Trail Pant is an over-the-boot riding pant/trousers designed for adventure, trail and dual sport riding. It features super tough 1000D ballistic nylon in key abrasion zones and large zippered thigh vents for extreme cooling in hot environments. Washable and heat resistant knee fabric helps withstand the degradation that can occur to other materials such as leather. Includes removable Forcefield Isolator Level 2 knee and hip protectors. A 'fit once' ankle buckle that ensures the lower legs stays closed. The Mongolia Trail Pant is a great outer layer choice for multi day race / expedition riding where comfort, longevity and protection are all key considerations. CE EN17092 certified AA for motorcycle use.
---
---
SPECIAL OFFER!

20% off any Core baselayer when bought with these pants. Just add both items to cart for discount.

Shop Core baselayers here
---
MONGOLIA TRAIL PANTS
OUTER LAYER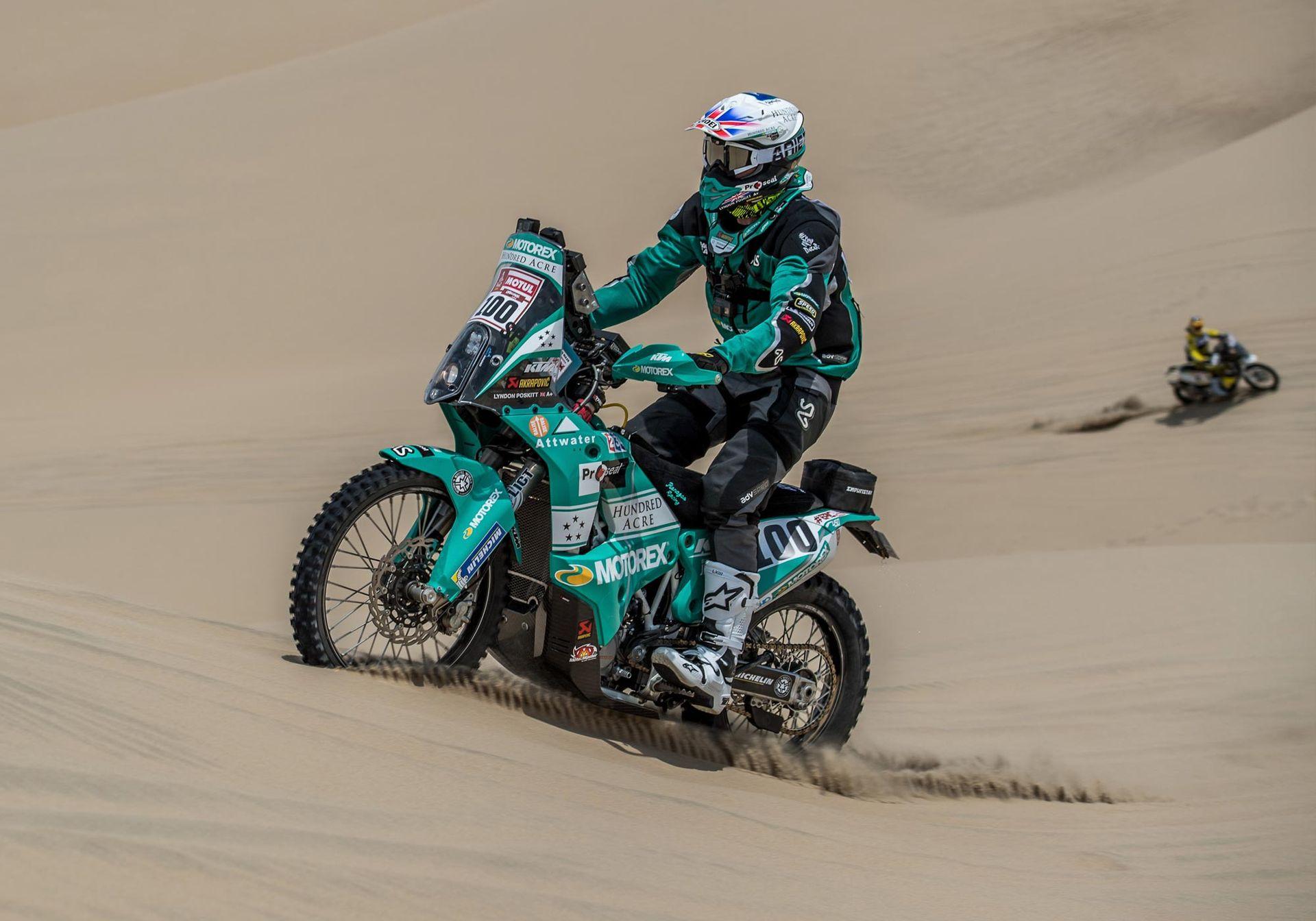 Born in the Dakar Rally

The Mongolia Trail Pants are the over-the-boot version of The Atacama Race Pant, which was built to help Lyndon Poskitt get to the finish line of the Dakar Rally. Twice.


Extreme Trails

These are an extremely tough ADV / Trail pant that are designed to survive the hardest of use.
Davy also wears the Mongolia Jacket. Find out more here.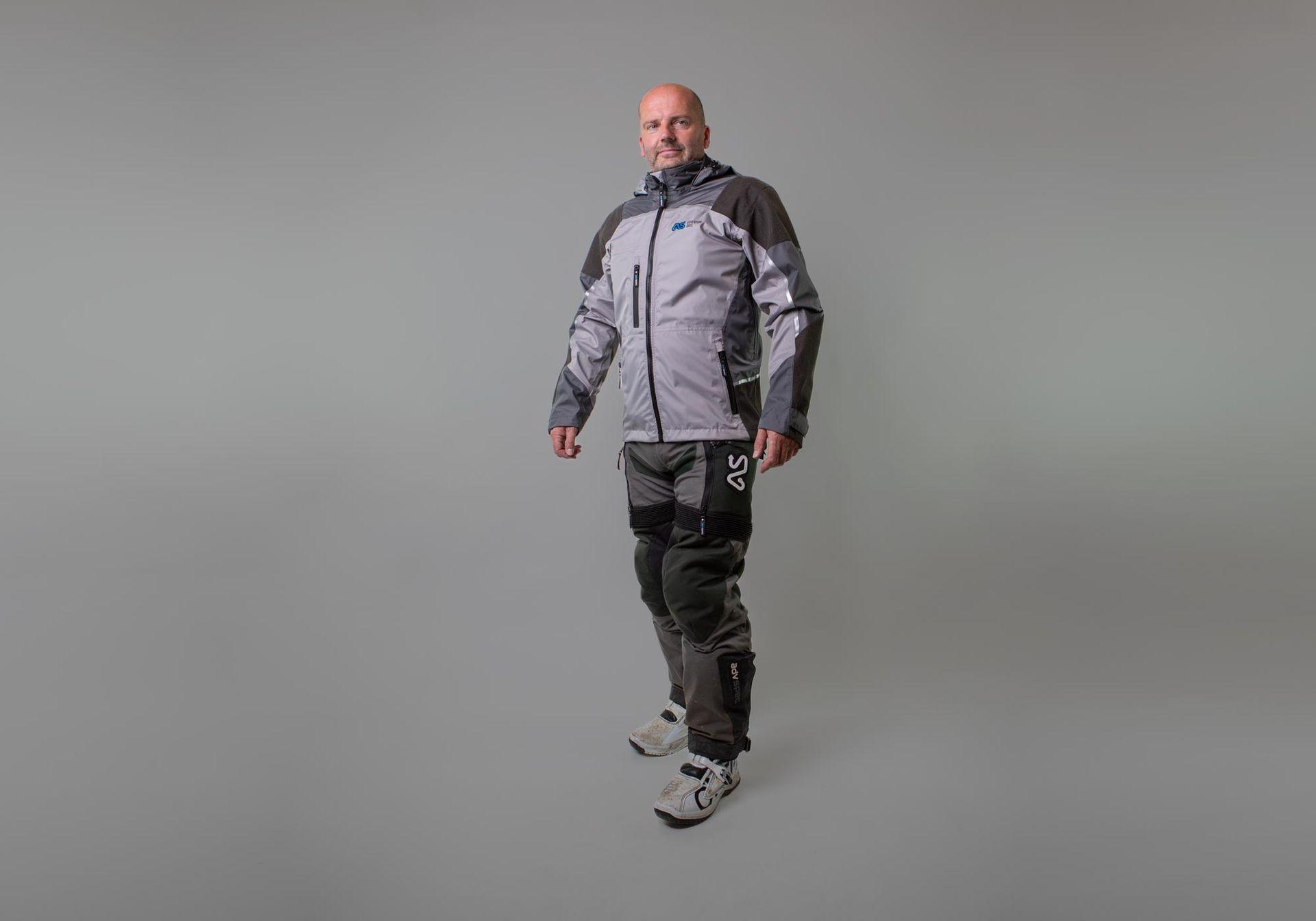 CE AA Rated

Highly abrasion resistant 1000D ballistic nylon used in key abrasion zones. Includes Forcefield Level 2 knee and hip armour.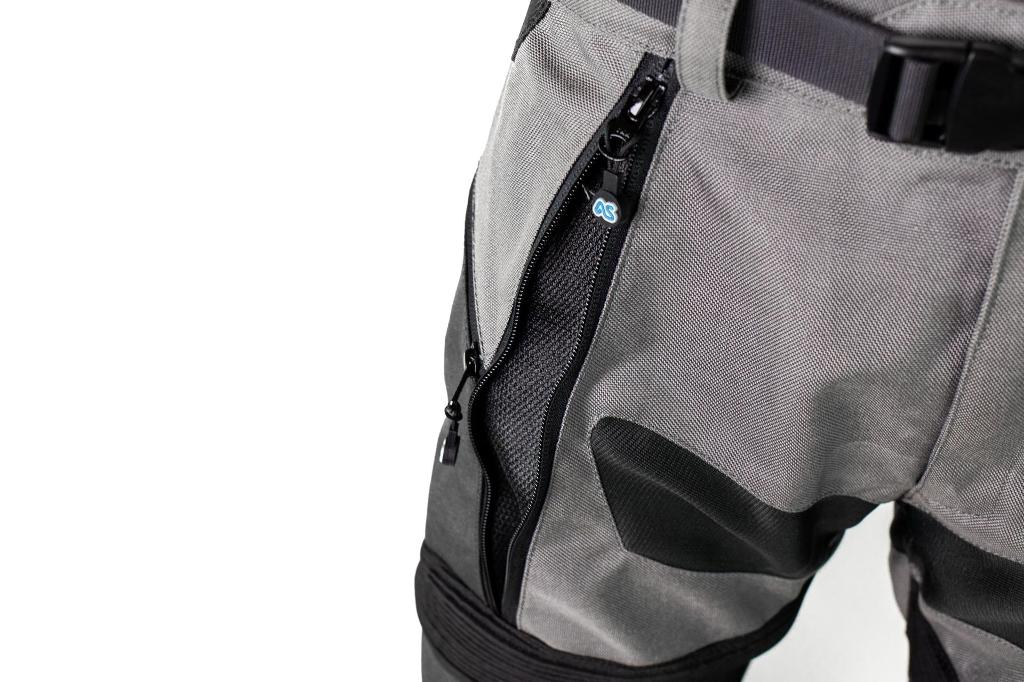 Massive vents

Huge thigh vents make cooling a breeze when riding in hot weather.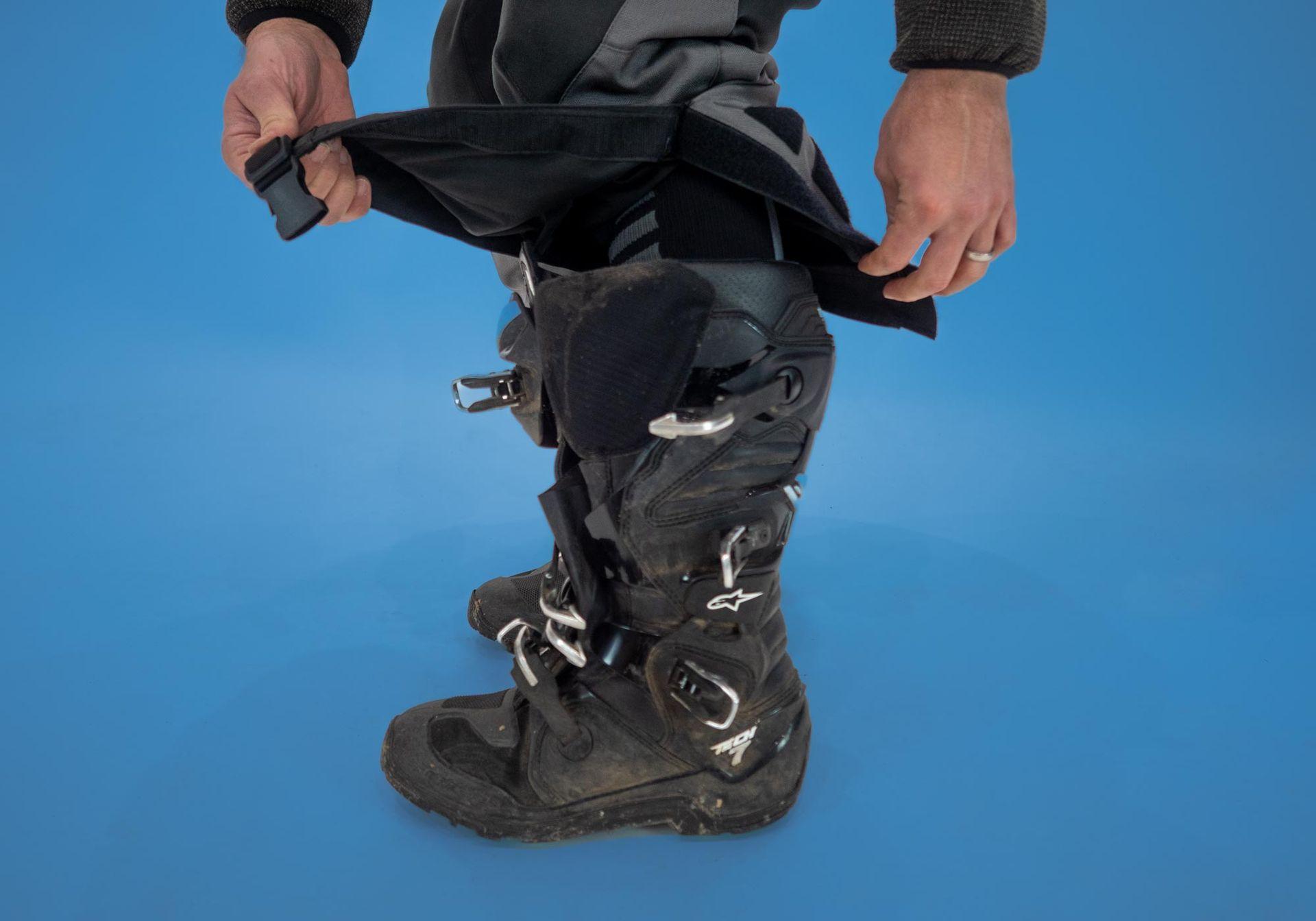 Fits over MX boots

The lower leg features a generous opening that will fit over MX boots such as these Tech 10s. Velcro closes the pant and a 'fit once' buckle secures it and acts as a failsafe if the velcro accumulates mud.  


"All I can say is that the quality of them is outstanding, the fit is perfect and I cant wait to try them out. So thank you for getting them to me in record time, thank you for producing a great product and even with our average exchange rate down here in Australia, they are actually incredibly good value."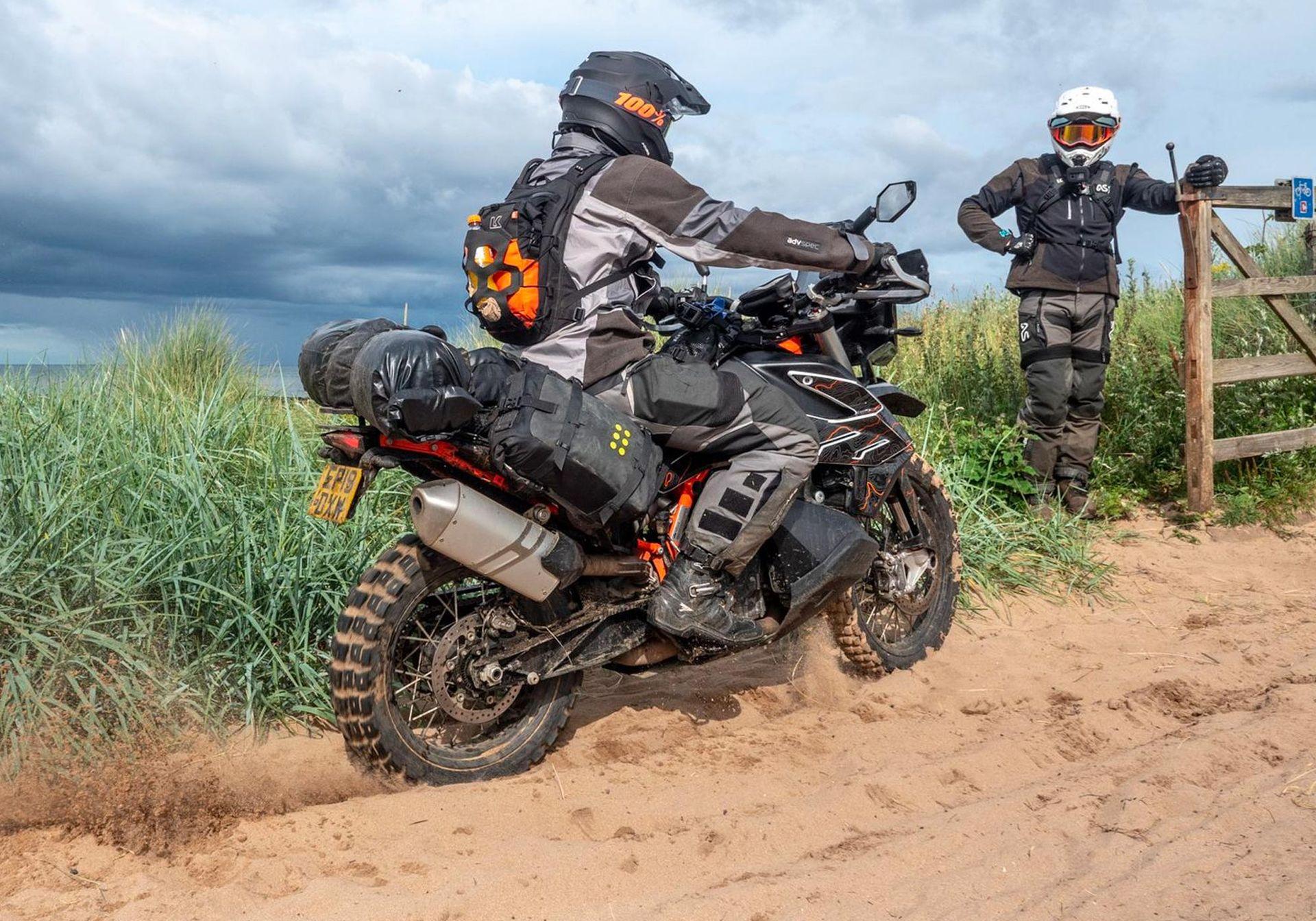 Won't degrade in the wash

The Mongolia pant features heat resistant Hypalon fabric on the knee and inner leg. This has similar qualities to leather but will not shrink or crack in the wash.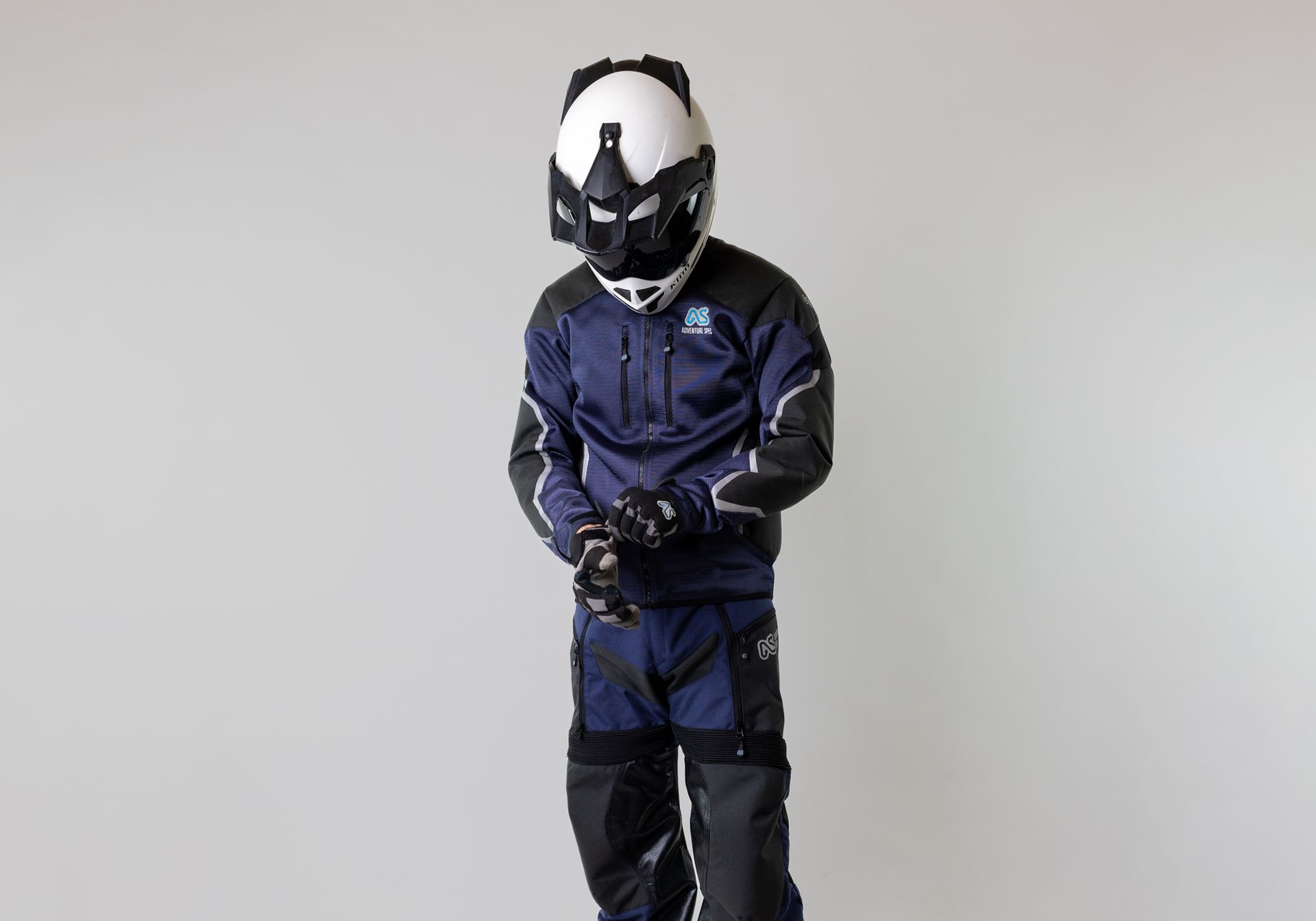 Go blue
Great in grey, or also available in blue.
Chris also wears the Mongolia Jacket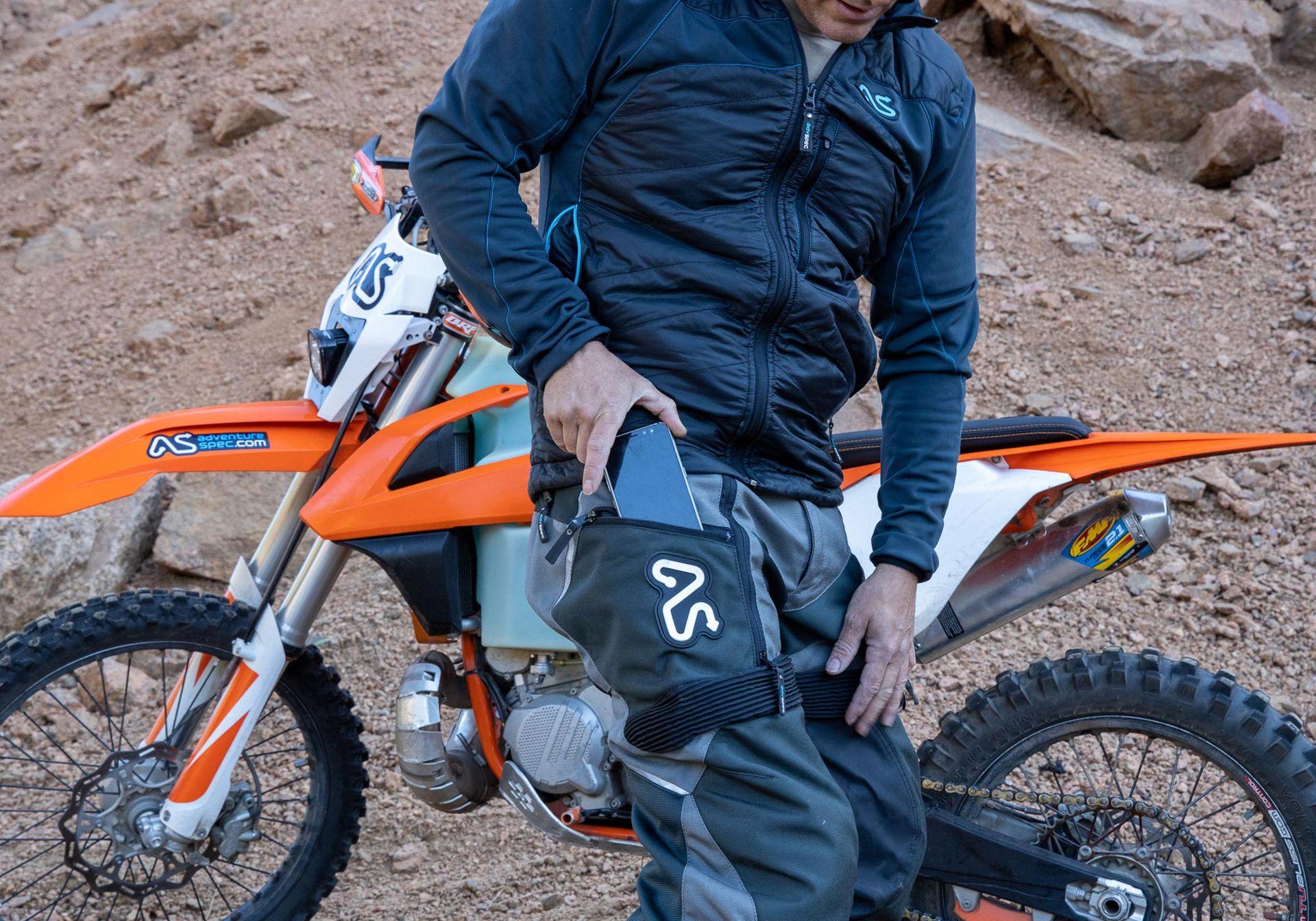 Mobile friendly

Large thigh pockets are perfect for your mobile phone or wallet.
Pat also wears the Baltic Hybrid Jacket. Find out more here.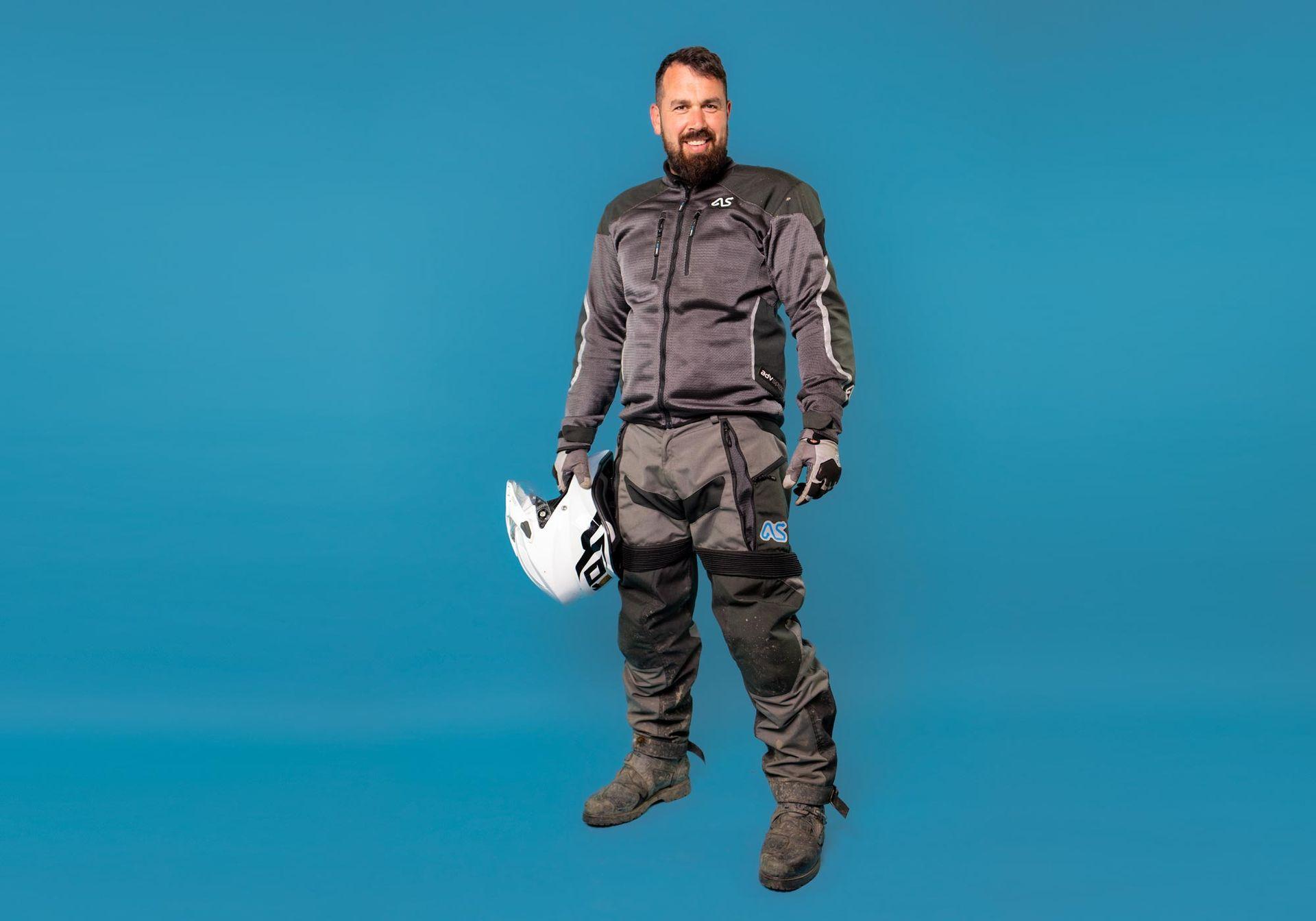 Keep up

Integrated belt provides a secure and comfortable fit.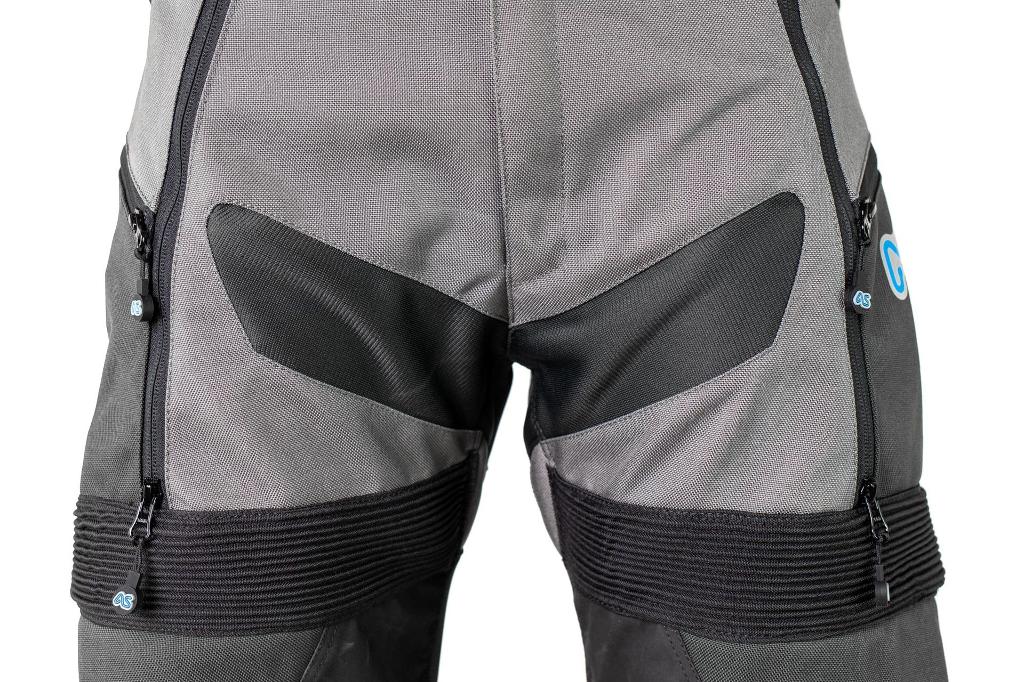 Stretch comfort

Large stretch panels in the crotch make movement easy and comfortable. No problems stretching your leg to get on and off the bike.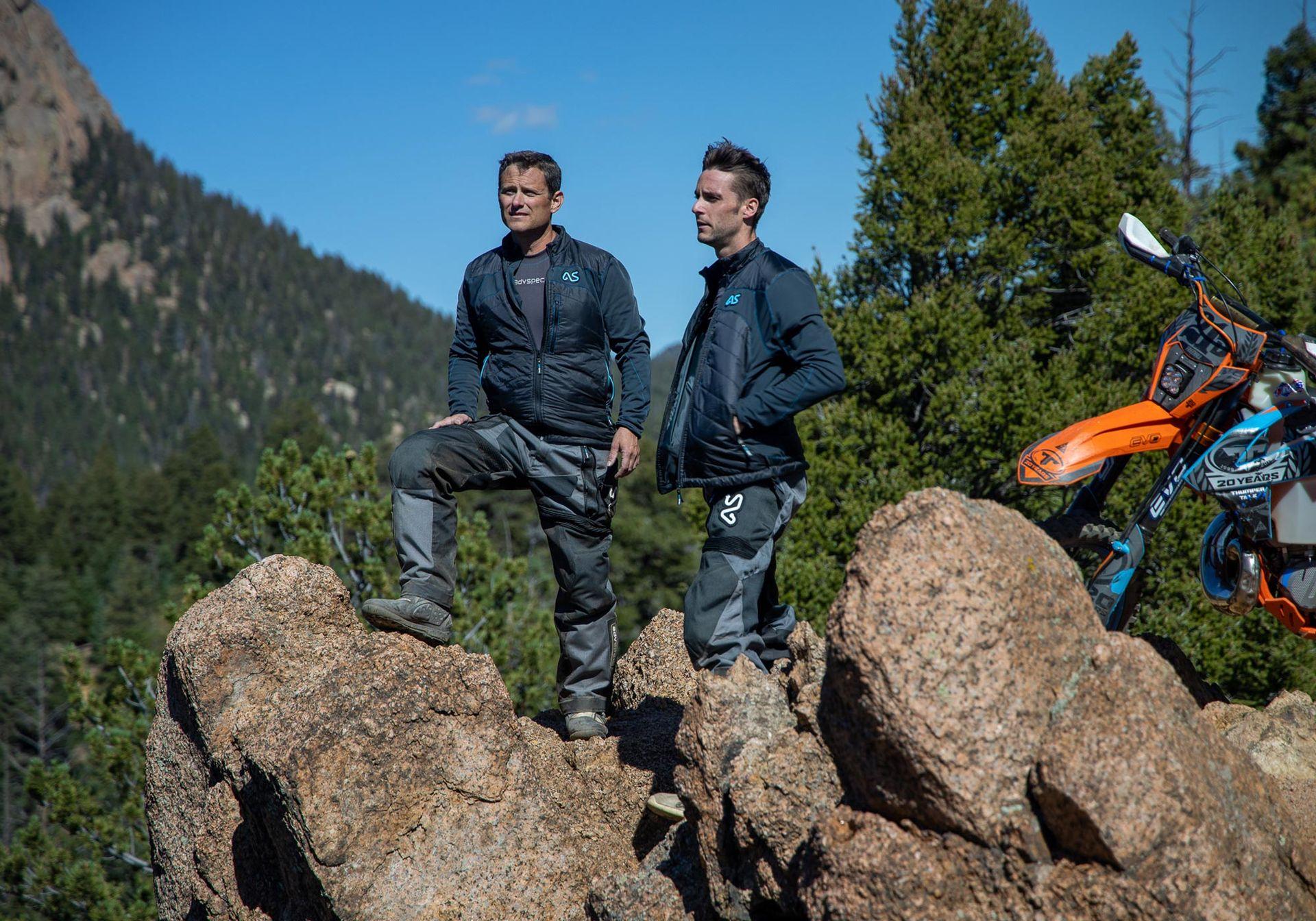 Knee brace friendly

The knee box is a relaxed fit. Remove the supplied knee armour and use your own knee brace with a comfortable fit.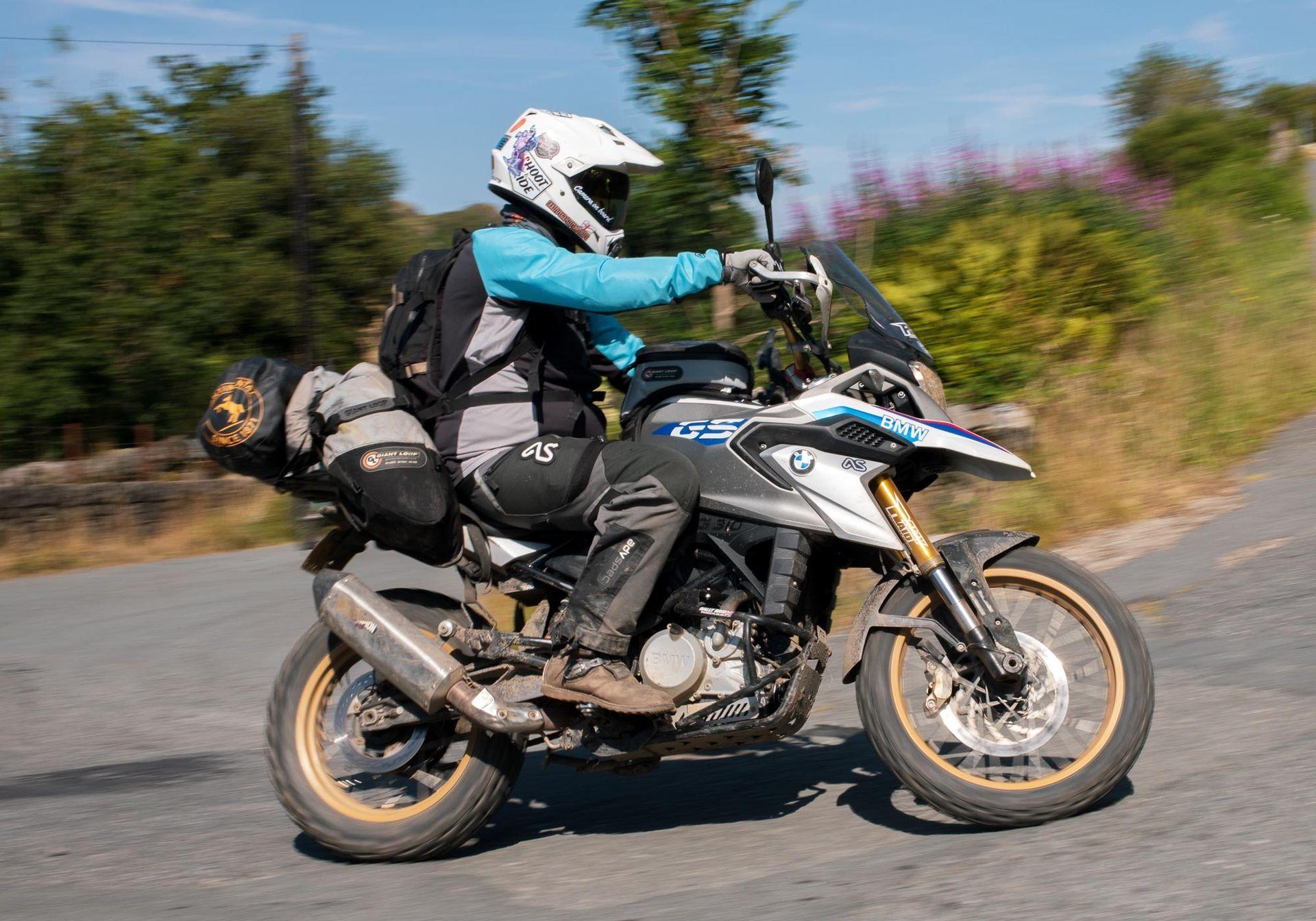 Made in the EU

Manufactured to a high standard in our EU factory.
Adam also wears the Trailhead Jersey. Find out more here.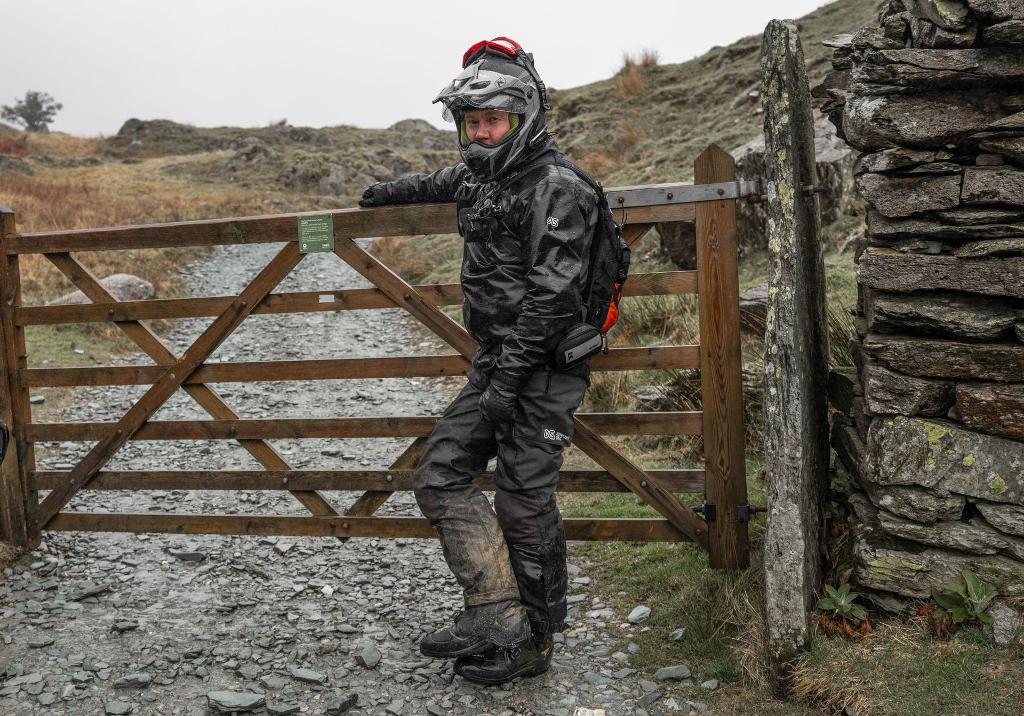 Need to stay totally dry?

The Singletrack Pant is our waterproof off road pant. Tough like the Mongolia, but fully waterproof.

 

These pants are breathable and quick drying, but they are not waterproof. They should be used with a waterproof over trouser in continuously wet conditions.

When worn with an AdvSpec Core base layer these pants will keep you comfortable in temperatures between 10C (50F) and 25C (77F)

When worn without a base layer these pants will keep you cool and comfortable in temperatures between 15C (59F) and 30C (86F)

Includes removable Forcefield Isolator Level 2 hip and knee protectors. 

They are specifically designed to be used with knee braces and have plenty of room in the knee box for bulky armour solutions should you wish to remove the included knee protection.

CE EN17092 certified AA for motorcycle use.

These pants are all about repeatable all-day-long comfort and longevity. As tough as we could make them, they are a blend of quick drying 1000D Ballistic abrasion resistant fabric mixed with a specially designed super strong stretch rib and articulated knee fabrics to allow you all the movement you need when riding, pushing, pulling and crashing...  
We coupled this a soft, abrasion and heat resistant non-organic fabric to the inner knee area (to allow regular washing) large thigh vent zips and a wide range of options to keep them in place (double waist popper, built in adjustable belt AND loops for braces) they are designed to be the most comfortable and long lasting pant you have ever ridden in. 
The lower leg is a mix of super tough Hypalon/Kevlar™ fabrics with a heat resistant area to the inner leg. The closure system over the boot relies on a mix of velcro and a 'Fix and Forget' buckle (initially adjustable once) to the lower hem to ensure your pant leg stays closed regardless of your riding conditions.
The trousers include Forcefield Isolator Level 2 knee and hip protectors for maximum protection. This armour can also be removed should you prefer to use your own knee braces/armour. 

These trousers are the perfect choice for multi-day races/expeditions where comfort, longevity and protection are all key considerations.
NOTE: These trousers were updated in 2020 as part of our CE EN17092 upgrade. These updates included:
Addition of knee and hip armour
---
Watch the Mongolia Pants in action on the Trans Euro Trail

Find out how we put Adventure Spec clothing together for multi day TET adventures


---
Watch the Mongolia Pants in action in the Australian outback