Many riders have now discovered how tough, comfortable and safe Adventure Spec clothing is. But, if you haven't tried it yet how can you be sure that we're not just telling stories to make ourselves look good?
Luckily as we began our clothing design process we became aware that the EU were writing a set of standards that allowed a clothing manufacturer's garment quality and safety to be recognised and celebrated. We immediately jumped at this opportunity, we knew that our clothing was really good and now we could prove it.
The tests to pass EN17092 are not easy. We needed to prove that our materials manufacture and their use were fully compliant with environmental standards AND prove that our fabrics, yarns, threads and manufacturing designs we're strong enough to meet the demands of both road and off-road motorcyclists.
We manufactured hundreds of seam samples and supplied metre upon metre of fabric together with full garment sets to an ISO certified independent testing house only to watch them get shredded, torn, stretched and abraded away to nothing...and the results were?
Adventure Spec is the first clothing manufacturer in the world to certify it's off-road riding clothing to CE EN17092 (A, AA or AAA) and our clothing can now officially be labelled CE Personal Protective Clothing (PPE) for Motorcyclists.
This means that you can be sure that wherever you ride you can select the appropriate clothing for your needs based upon our recommendations knowing that it's not just us who say that our clothing is good...it's now official!
Want to know more about EN17092? This Bennetts article gives a great explanation of the different grades and testing procedures. 
---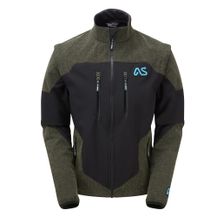 PPE motorcycling Jackets & Pants
Our Atacama and Mongolia jacket and pants, and Linesman jacket are now CE EN17092 rated for motorcycling.