Hi
Here's a question we get asked from time to time. 
"Hey Adventure Spec, why do you make me buy all my armour twice? I've already got a full set in my old jacket, can I just buy your new jacket without armour?" 
I'm going to give you two answers. 
One is the honest truth.  
The other is a handy left-field solution that we created for you.  
Here's the (slightly boring but quite important) truth... 
We make gear that is designed to keep you safe on trails AND the road because, let's face it, here in Europe unless you are very lucky you are going to be riding on both to have a fun day out on the bike.  
So, because our Linesman, Mongolia and Atacama gear is designed to be used for riding that includes on asphalt/tarmac, it needs to be CE certified so that you can be confident in its safety performance.  
And for that to happen it needs to include armour.  
And because it's certified with armour it needs to be sold with armour.  
It's the law. 
That's why we don't sell you the gear without armour.  
BUT, we know it's not always ideal.  
So we developed this for you.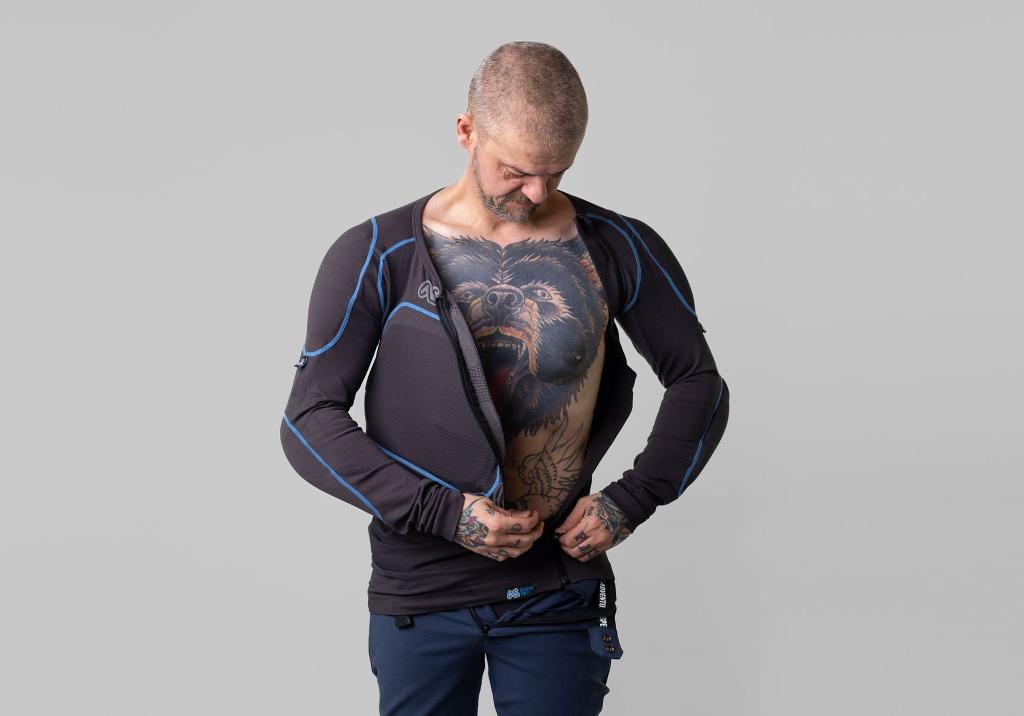 The Core Armour Pocket Long Sleeve Baselayer. 

Remember that email I sent you yesterday?

This baselayer is exactly like the Core Long Sleeve. 

The same silver ion yarns that do a great job of waging a war in your sweaty bits and resisting odour so you can wear it for longer without the stink. 

The same warming properties that keep your core temperature in the sweet zone in colder conditions. 

The same comfortable flat lock seams that won't dig into your skin. 

But here's where it's different.

This one includes slim pockets for back, chest, elbow and shoulder armour.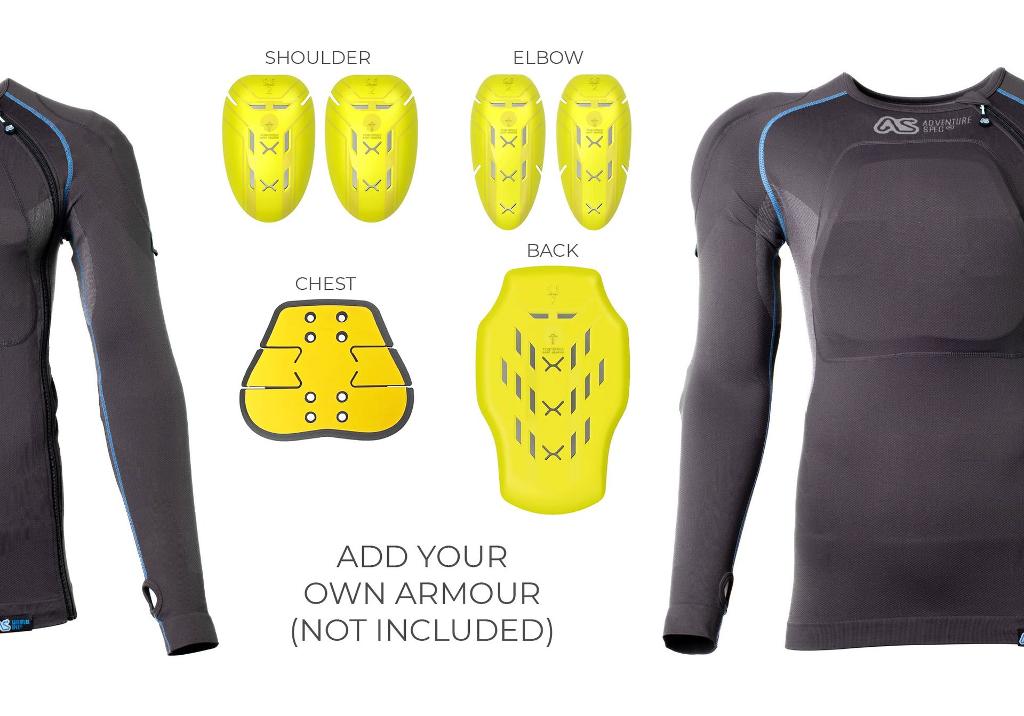 It turns your baselayer from something that keeps you warm, into something that keeps you warm AND safe. 

Because even bears can get hurt when they fall off their bike. 

Throw a jersey over the top and go hit the dirt. 

Or beef it up with an abrasion resistant jacket and tear up the road. 

We can't sell you our gear without armour, but we can help give your spare set a new life. 

💪💪

Greg Villalobos
---
This story was first published in our email Newsletter. Subscribe now for the most ADV email you will get all week!