Aqua Pac Jacket Blue
---
The Adventure Spec Aqua Pac Jacket in blue is a tough, lightweight waterproof jacket. It features AS-Tex 210D 3 layer nylon 6-6 ripstop fabric that is super breathable, windproof and waterproof to a hydrostatic head of 28,000mm. A longer tail helps to keep water and mud out when riding in the standing position. When not being used the jacket packs down into its own pockets sack. The Aqua Pac Jacket is designed for lightweight adventure, trail and dual sport riders who need to make sure they have a quality waterproof layer at all times but require it to take up minimal space when not being used. Also available in black. Weight - 410g.
---
---
SPECIAL OFFERS!

20% off any Core baselayer when bought with this jacket. Just add both items to cart for discount.
20% off any of this Aqua Pac Jacket when bought with The Supershirt. Just add both items to cart for discount. 

BUY SUPERSHIRT HERE

---
THE AQUA PAC JACKET
WATERPROOF LAYER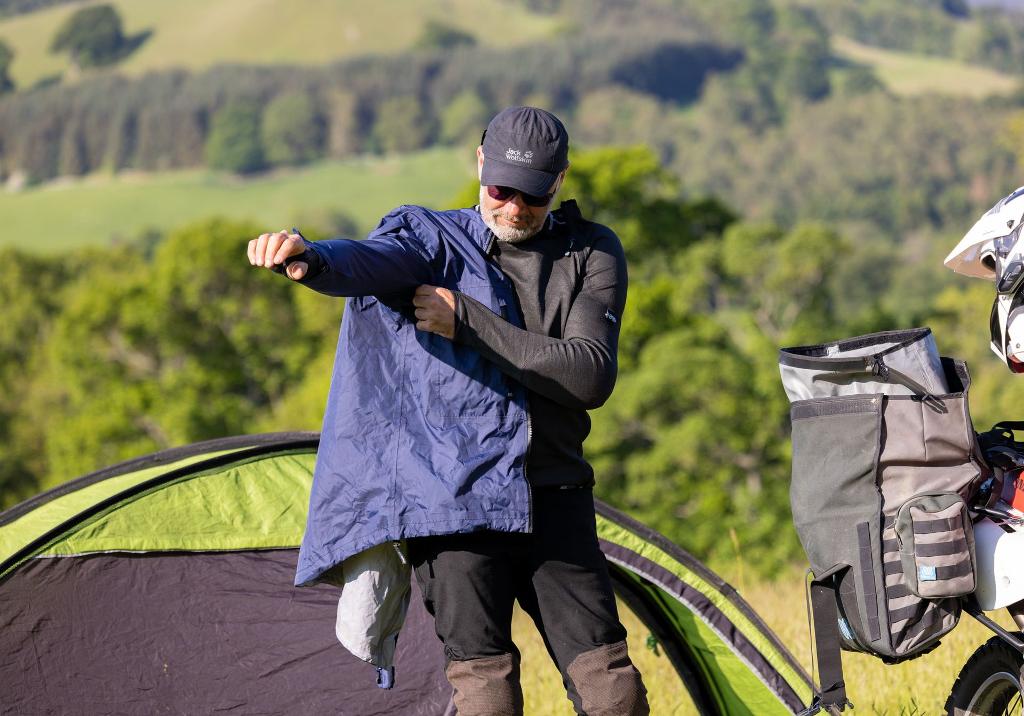 Always there
The Aqua Pac jacket is the waterproof that's always stashed away ready for when you need it.
Noel wears his Aqua Pac Jacket over his Supershirt.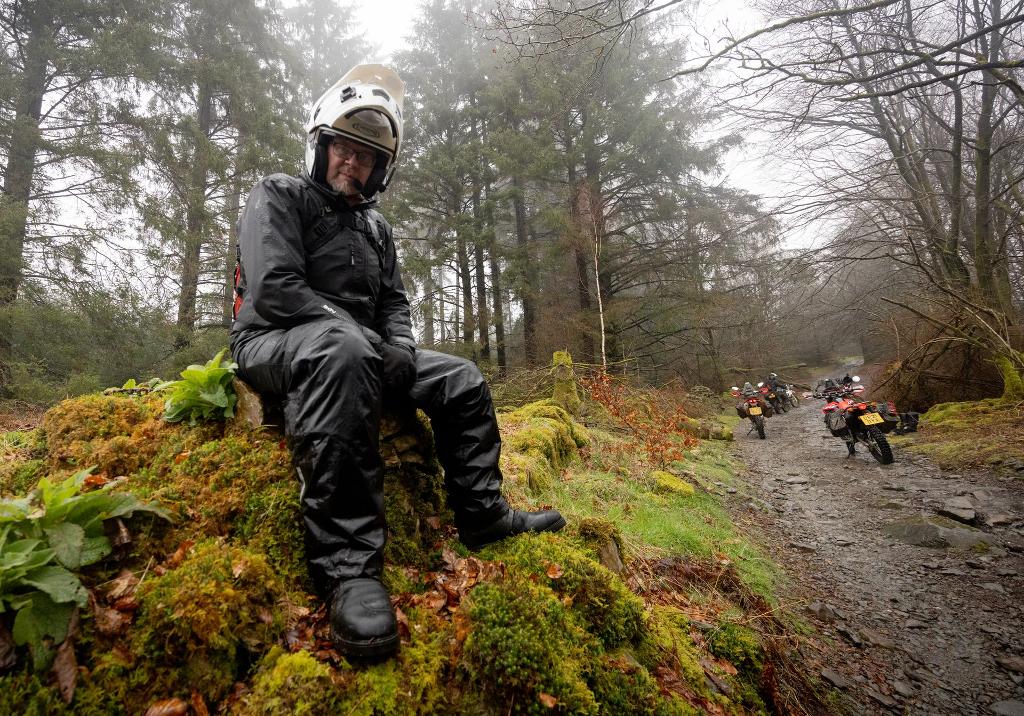 ADV Layering
Built to work with the Adventure Spec Layering system. The Aqua Pac Jacket is a waterproof outer layer and is sized to work perfectly over mid and out layers like The Linesman Jacket or the Mongolia Jacket.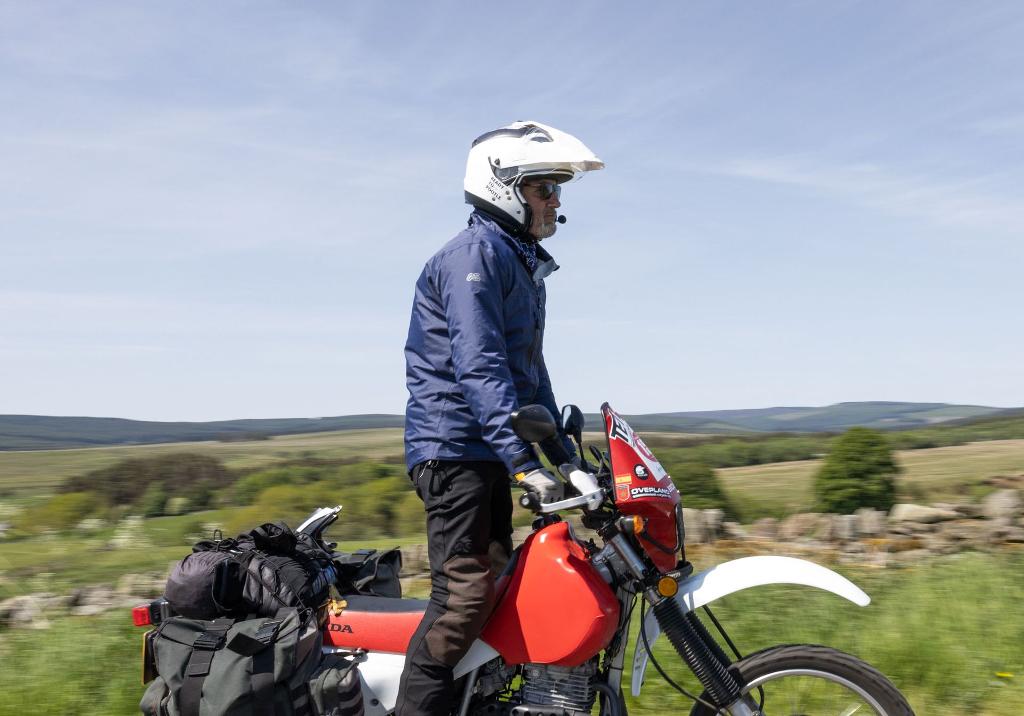 The long tail
A generous cut on the rear of the jacket covers your bum and keeps the water out while stood up on the pegs in the rain and mud. It also helps keep you dry when you sit down on that soggy log at camp.
Noel wears the Linesman Pant in black - coming soon!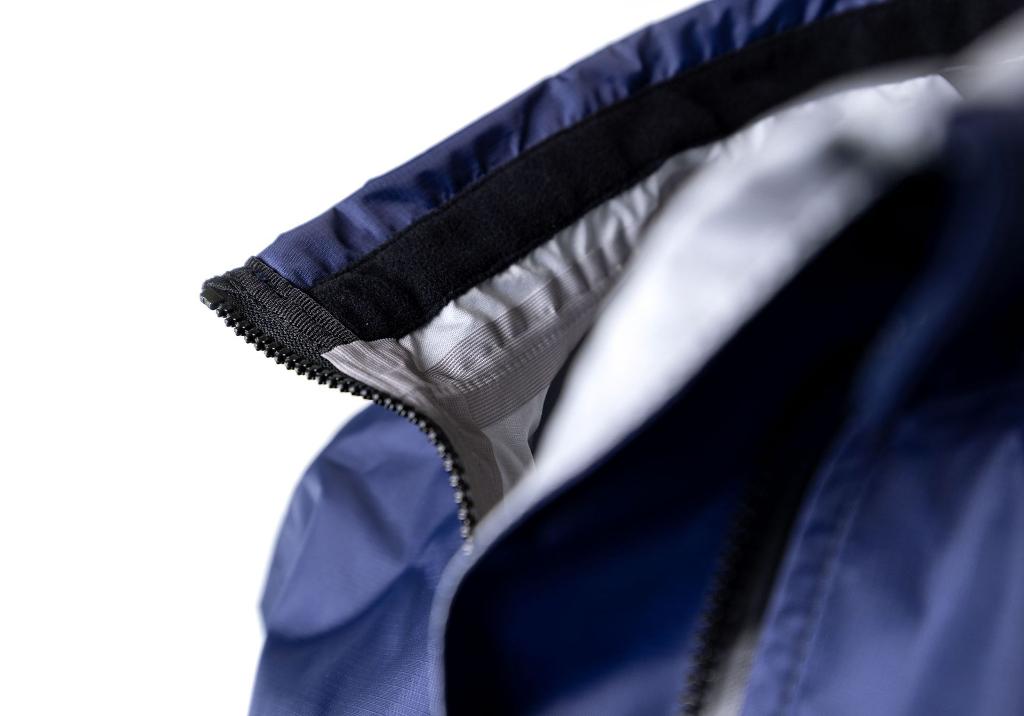 Taped seams
All seams are taped to help prevent water ingress.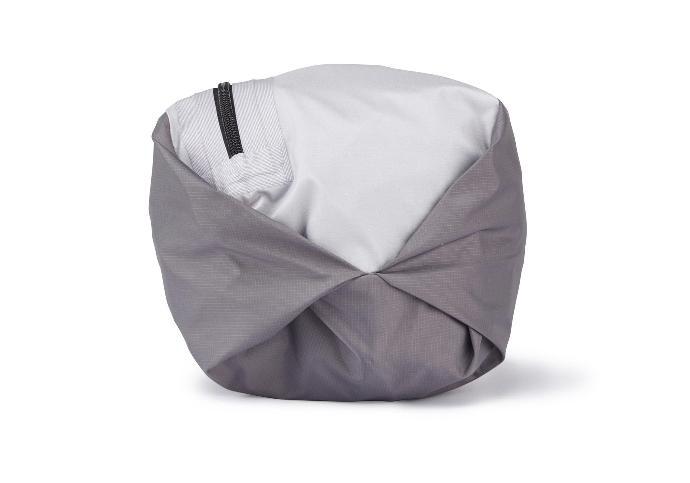 Folds into its pocket
Stuffs into its own reversible pocket for ultimate compact storage.
Image shows Atacama Race Shell with the same stuff pocket feature.

"It's tiny, it's waterproof, it works brilliantly with the layering system. What's not to like. It's a take everywhere, all the time type garment. I'll never stress over whether it'll rain, or which jacket to take again."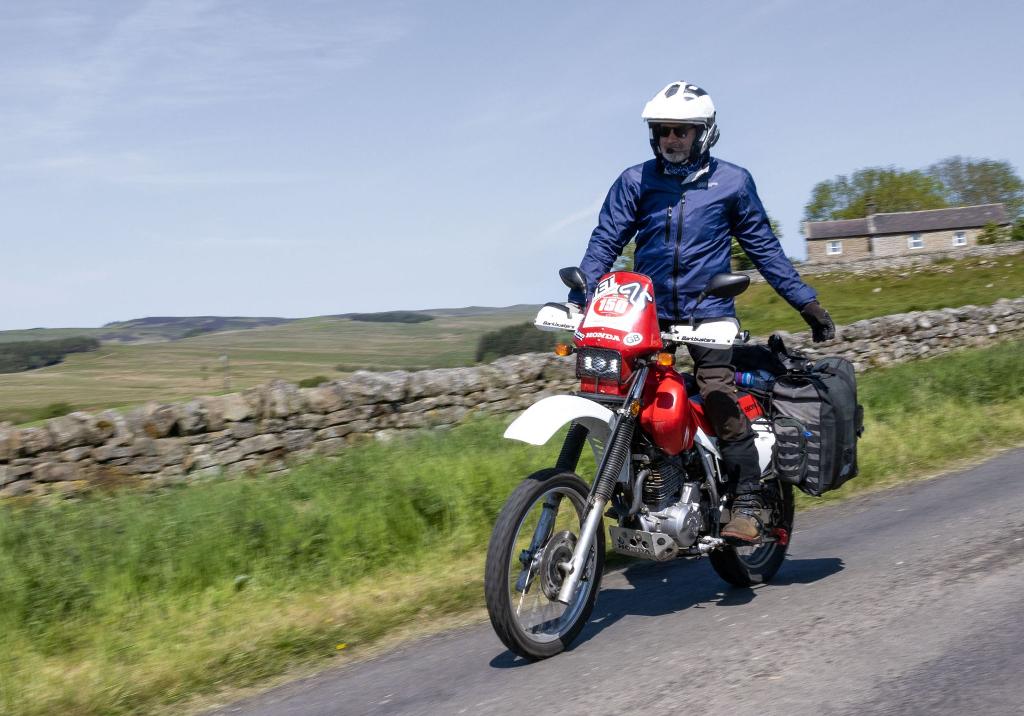 Throttle friendly chest pocket
A chest pocket on the right side of the jacket allows use with your left hand, whilst you keep your right hand on your throttle and brake lever.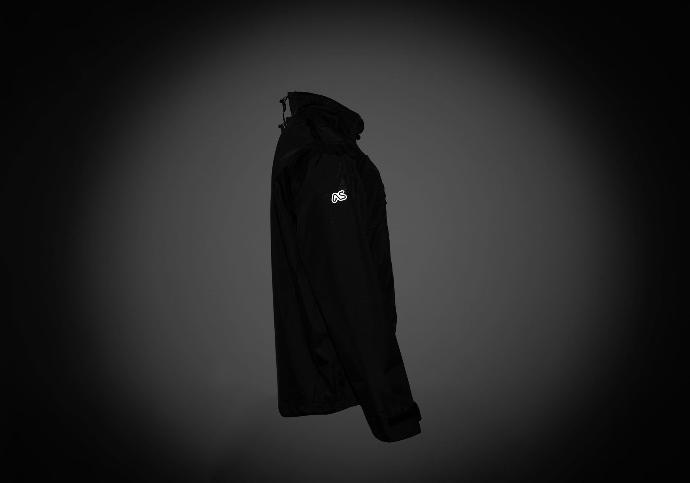 Be seen
Reflective logos light up in headlights on dark roads.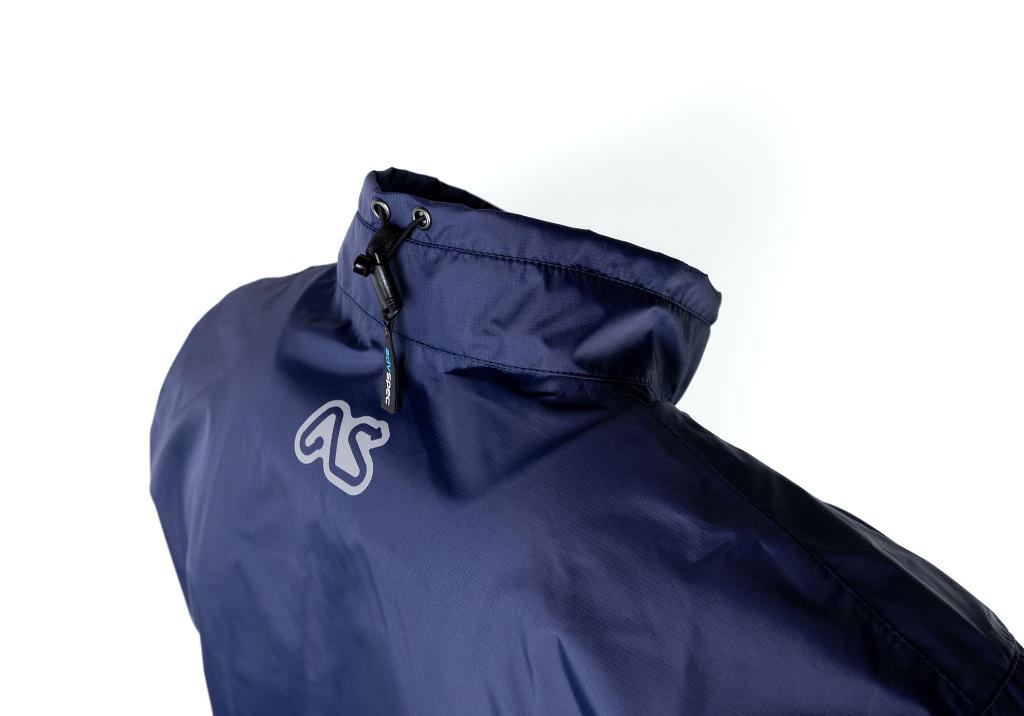 Cinch tight
Pull the collar tight to prevent water running down your neck.

Light is right
At just 410g (size M) the Aqua Pac Jacket is light to wear and takes up very little pack room in your luggage.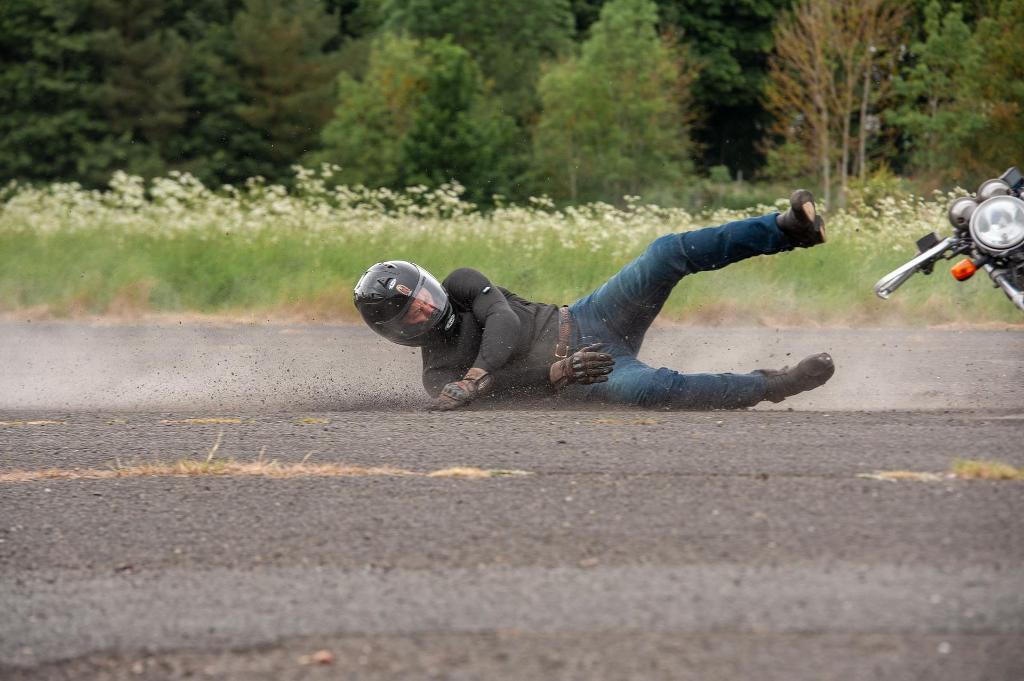 Pair it with The Supershirt
Wear The Supershirt underneath for light and breathable CE AA protection.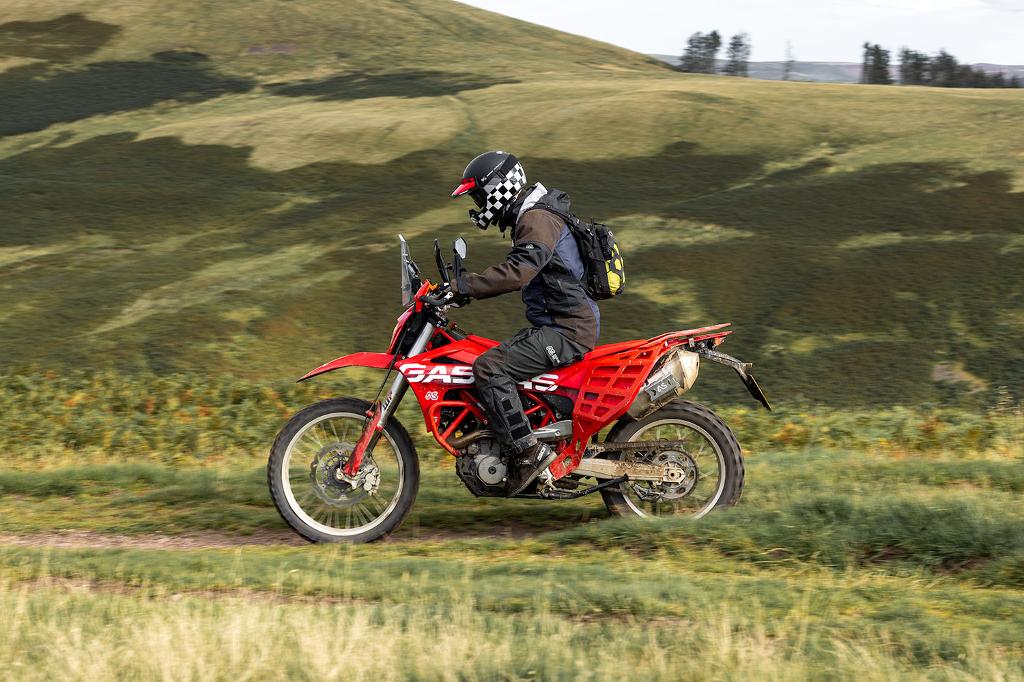 For dry legs
The Singletrack Pant is built for the toughest, wettest dirt adventures.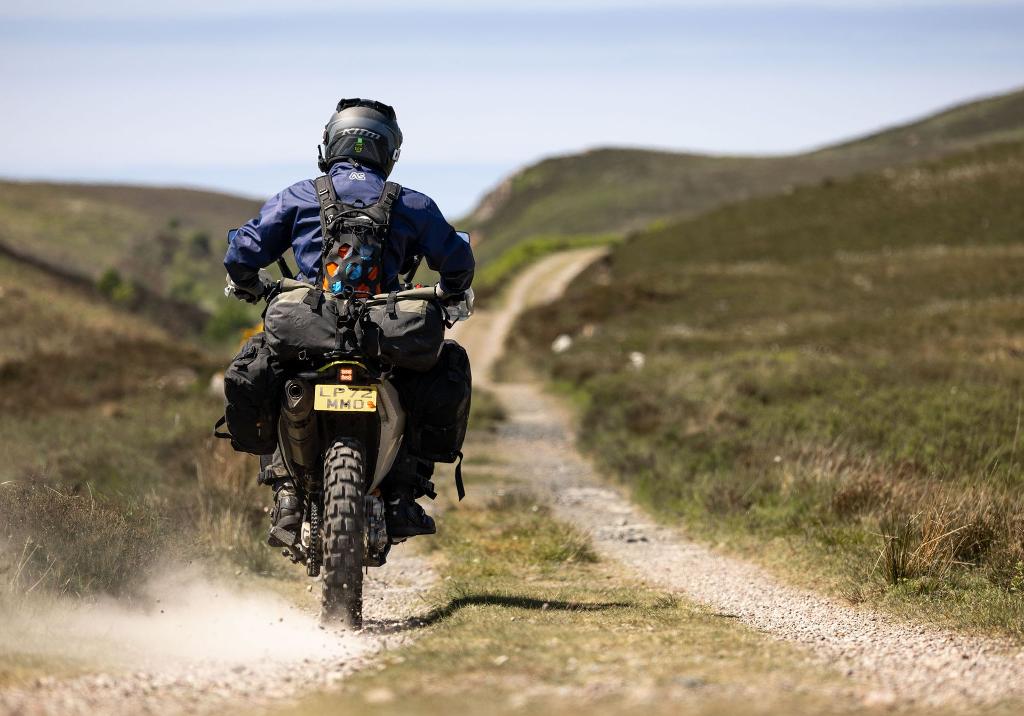 Made in Europe
Manufactured to high standards in our EU factory.

Keep your Jacket waterproof for longer
It's really easy to keep your jacket waterproof for longer. 


---
This is an outer shell jacket and is designed to be wind and water resistant

The jacket does not have any insulation, impact or abrasion resistance 

This jacket is made from a 3-layer laminated fabric, which means it does not need any lining to be waterproof. It appears as if it is a single layer of waterproof material.

The jacket weighs 410g and packs down into its own chest pocket which is 150mm x 150mm x 100mm
---
Our lightest, most packable waterproof jacket.
You'd think it would be relatively straightforward making such a focussed jacket, and it is… if you have the right fabric…
The problem was that nobody made the fabric that we needed, so we made our own.
It needed to be light, tough, superbly waterproof, breathable and totally windproof.
Enter ASTex. Designed and made by us with no compromise, for nothing other than lightweight adventure motorcycling.
A 210D super strong nylon 6-6 face material in a ripstop configuration with a PU breathable/waterproof lining that is 100% windproof and will withstand a hydrostatic head of 28m (28000mm).
Unlike some fabrics which use a porous membrane technology (that lets air through) not only is our PU membrane totally windproof, which means we can use a single layer over the entire jacket to reduce weight, but it doesn't rely on your body warmth to drive the damp from the inside of the jacket to the outside. So, even if you get wet AND cold with the jacket on (hard sweaty technical singletrack followed by a long cold road section anyone?) our fabric will keep driving that moisture outwards to get you warm and dry as soon as possible.
It took us two years to develop this fabric, but once it was ready the design of the jacket came quickly. Long sleeves to support your forward reach to the bars, a great fit and a single throttle friendly chest pocket that the jacket packs down into. It's very much part of the family of Adventure Spec waterproof jackets.
At a mere 410g this lightweight waterproof shell may be diminutive, but it packs a big punch for its weight and has already had many 
hours of testing in some of Northern Europes worst winter conditions.

---
Watch Adventure Spec gear in action on the The Trans Euro Trail
Find out how we put Adventure Spec clothing together for multi day TET adventures