Atacama Race Shell
---
The Atacama Race Shell is a lightweight waterproof jacket designed for riders who use a neck brace. It features AS-Tex 210D 3 layer nylon 6-6 ripstop fabric that is super breathable, windproof and waterproof to a hydrostatic head of 28,000mm. The jacket can be used in three configurations, no collar, standard collar or neck brace collar. When not being used the jacket will pack down into its own pocket sack. The Atacama Race Shell is well suited to race / rally riders who need a waterproof layer that works with protective equipment with minimal weight. Weight - 497g.
---
---
SPECIAL OFFER!

20% off any Core baselayer when bought with this jacket. Just add both items to cart for discount.

Shop Core baselayers here

---
THE ATACAMA RACE SHELL
WATERPROOF LAYER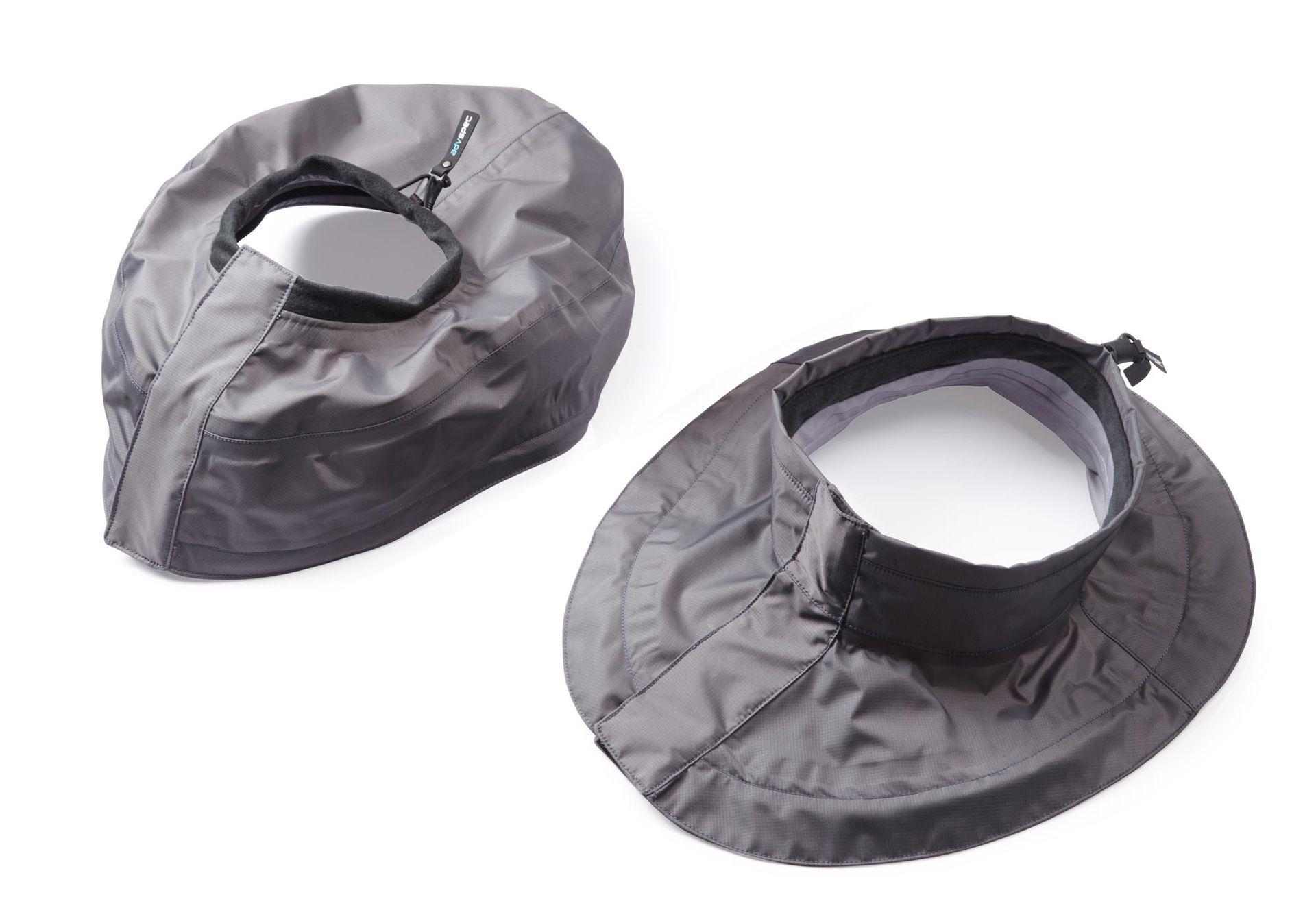 DESIGNED FOR NECK BRACES

The Atacama Race Shell comes with two collars. One for standard fit and one designed to fit over the top of your neck brace.

Don't use a neck brace? Take a look at The Aqua Pac Jacket here.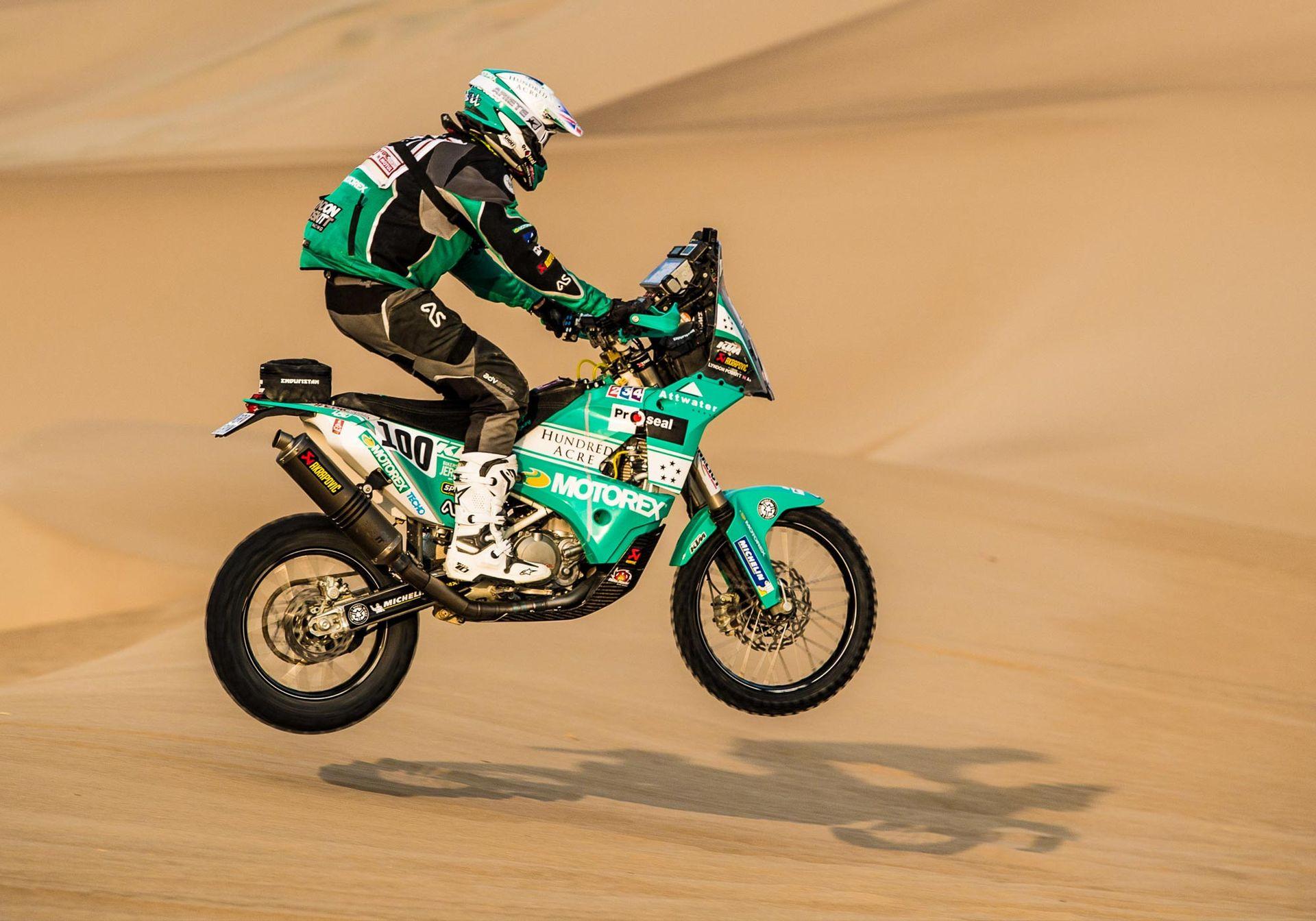 BORN IN THE DAKAR RALLY

The Atacama Race Shell was built to help Lyndon Poskitt get to the finish line of the Dakar Rally. Twice.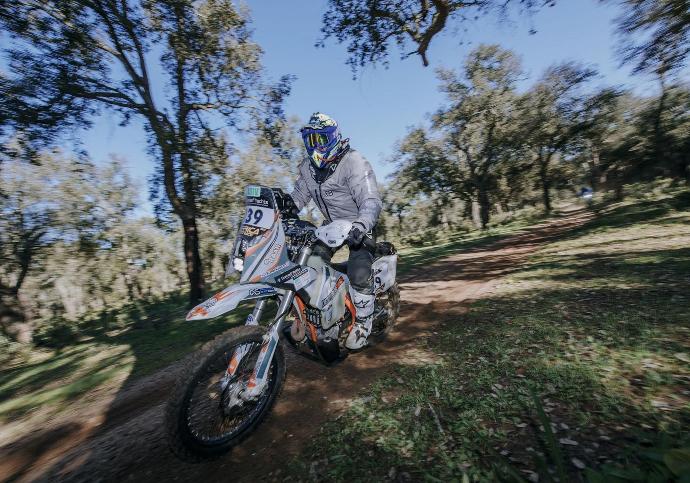 ADV LAYERING

Built to work with the Adventure Spec Layering system. The Atacama Race Shell is a waterproof outer layer and is sized to work perfectly over mid and out layers like The Atacama Race Jacket.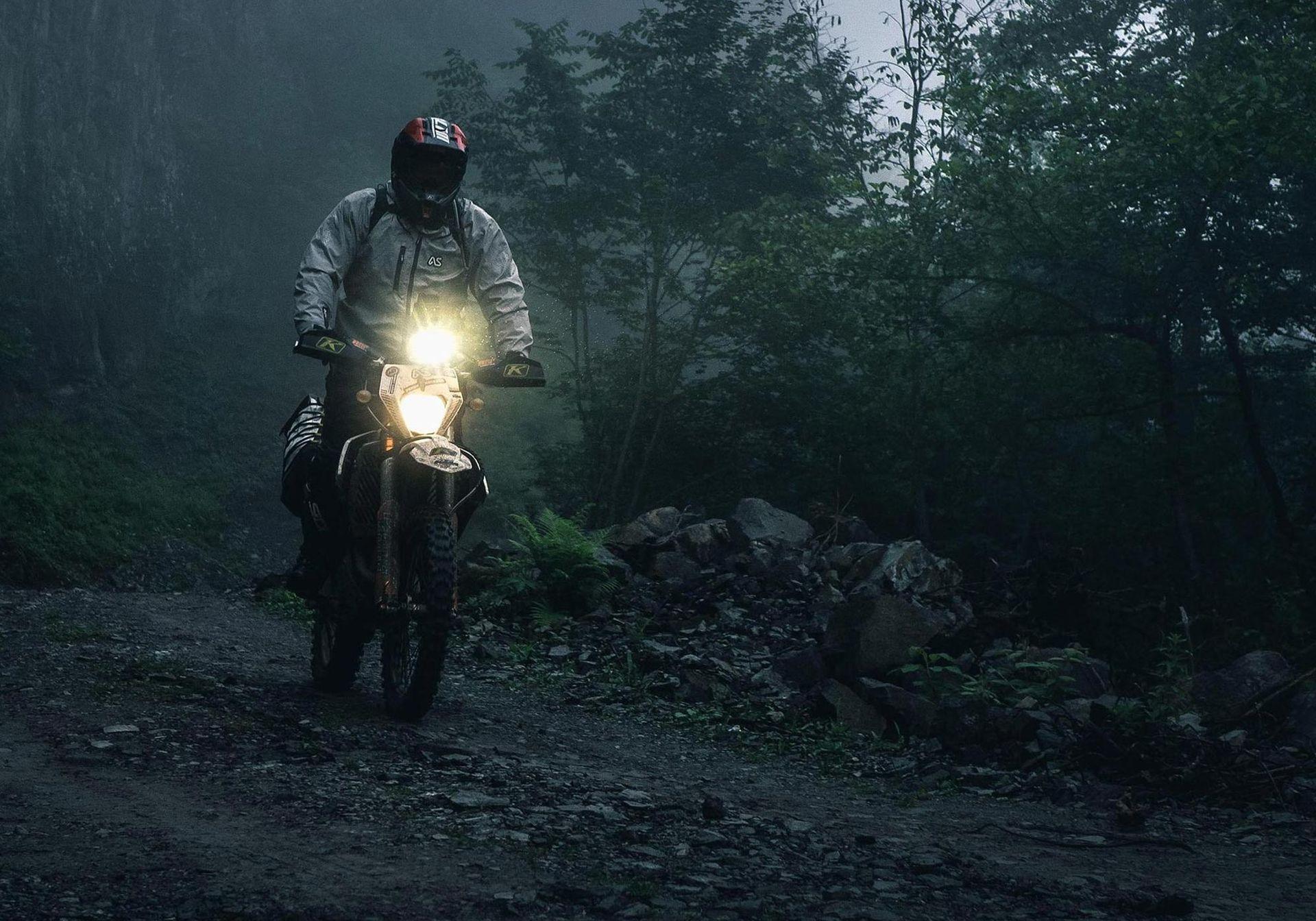 3 LAYER WATERPROOF FABRIC

Light and tough, the 3 layer ripstop fabric is breathable and extremely waterproof. A hydrostatic head of 28,000mm is designed to withstand prolonged rain whilst riding.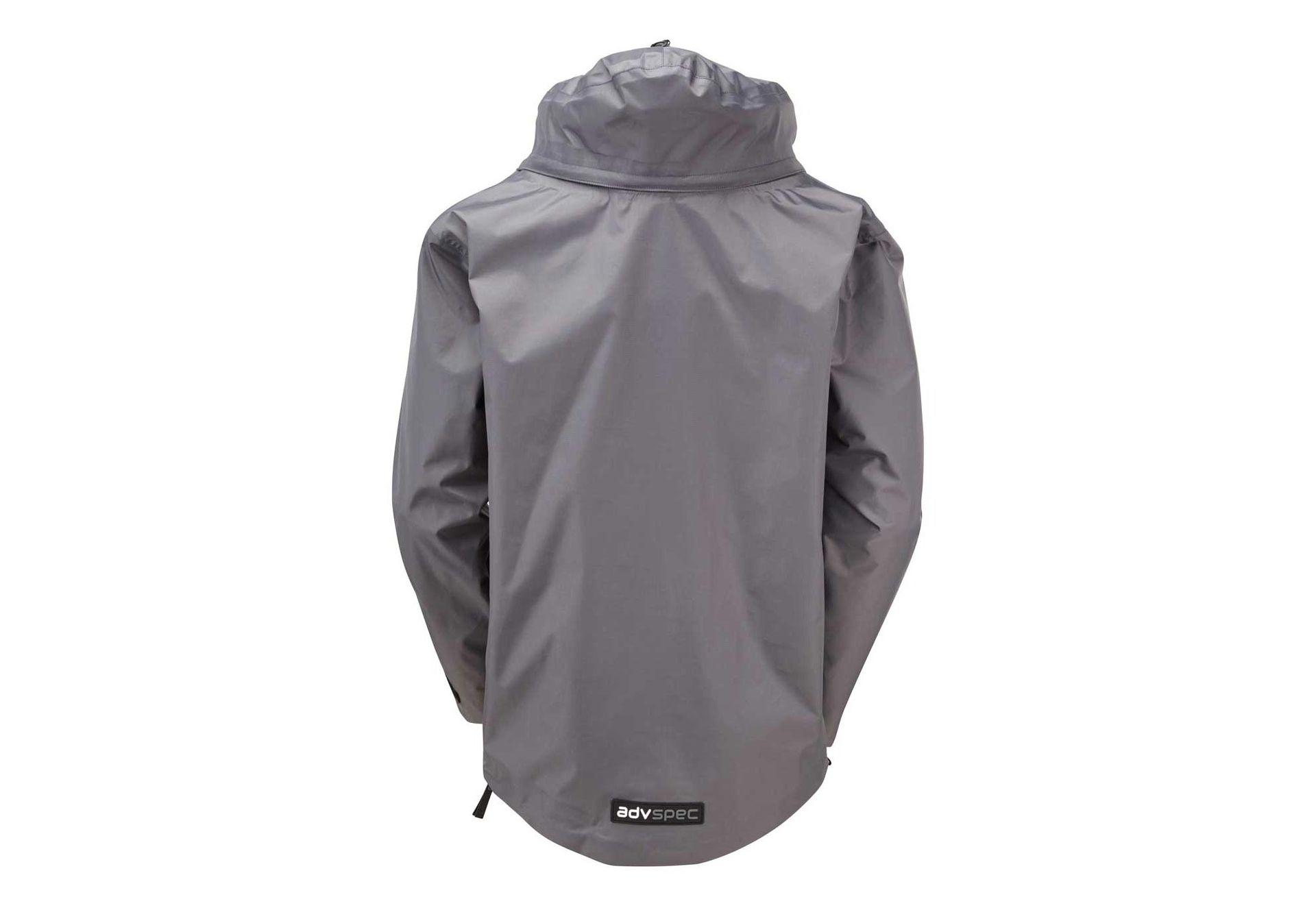 THE LONG TAIL

A generous cut on the rear of the jacket covers your bum and keeps the water out while stood up on the pegs in the rain and mud. It also helps keep you dry when you sit down on that soggy log at camp.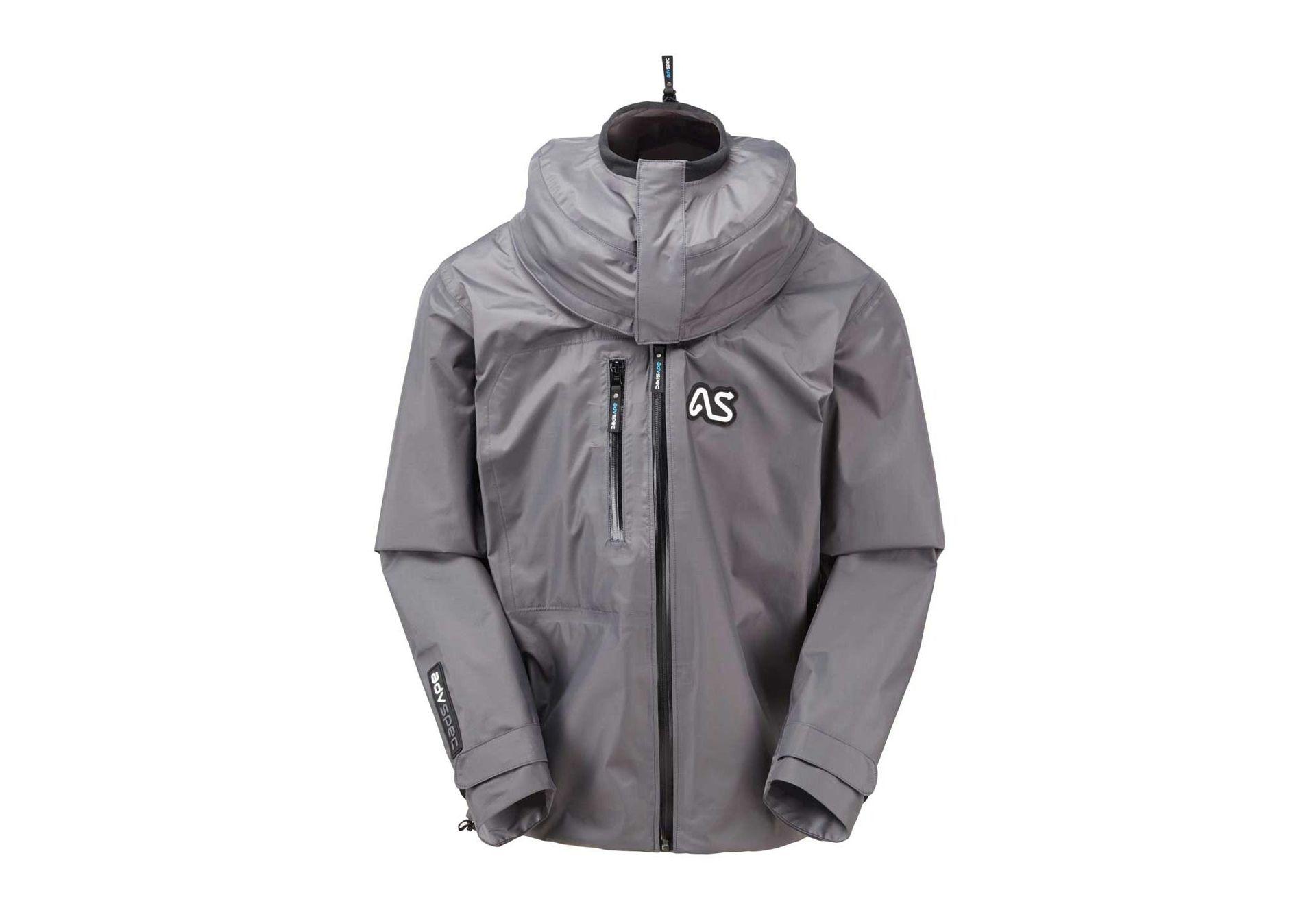 THROTTLE FRIENDLY CHEST POCKET

A chest pocket on the right side of the jacket allows use with your left hand, whilst you keep your right hand on your throttle and brake lever.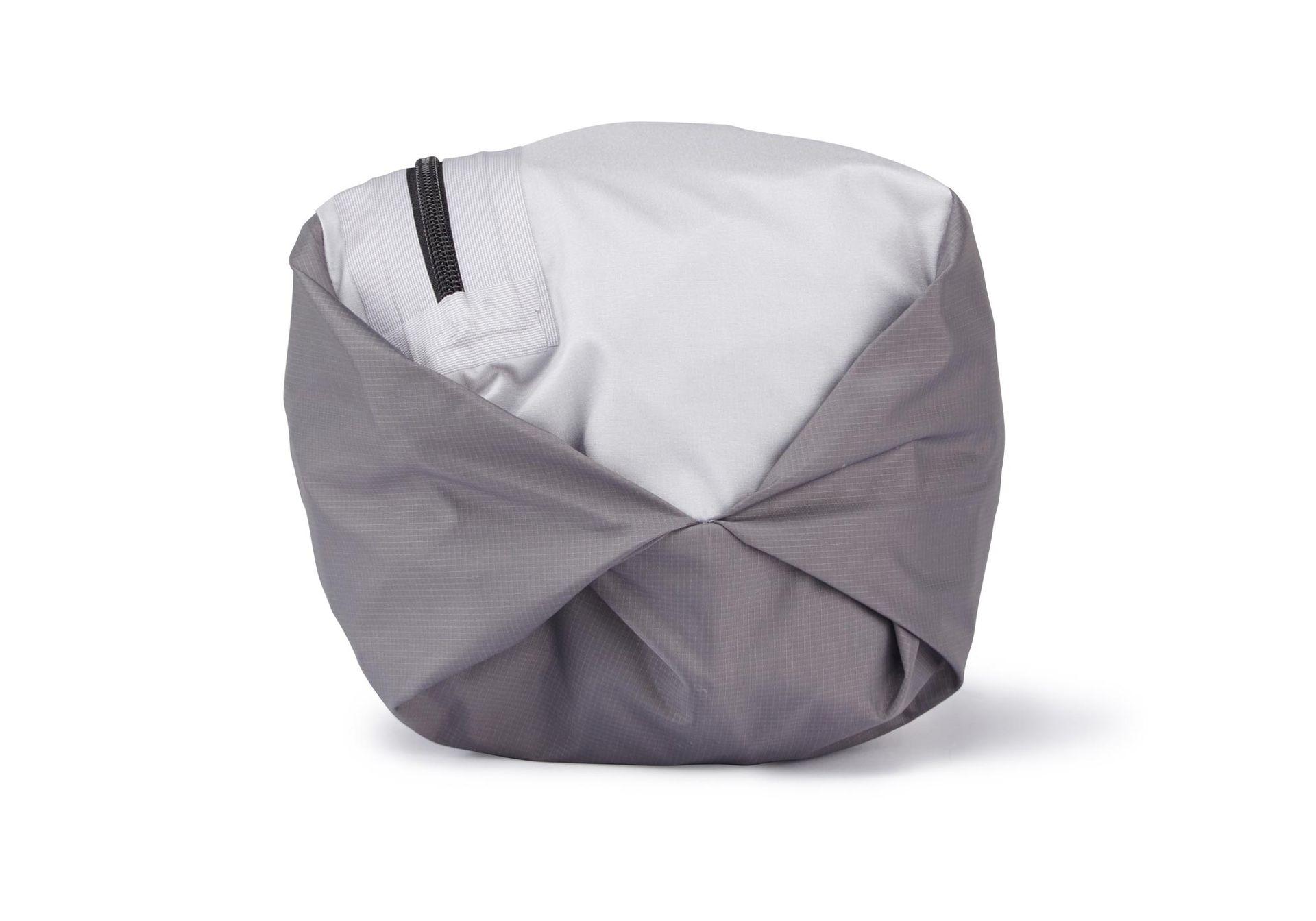 FOLDS INTO ITS POCKET

Stuffs into its own reversible pocket for ultimate compact storage.
*Not including the large neck brace collar.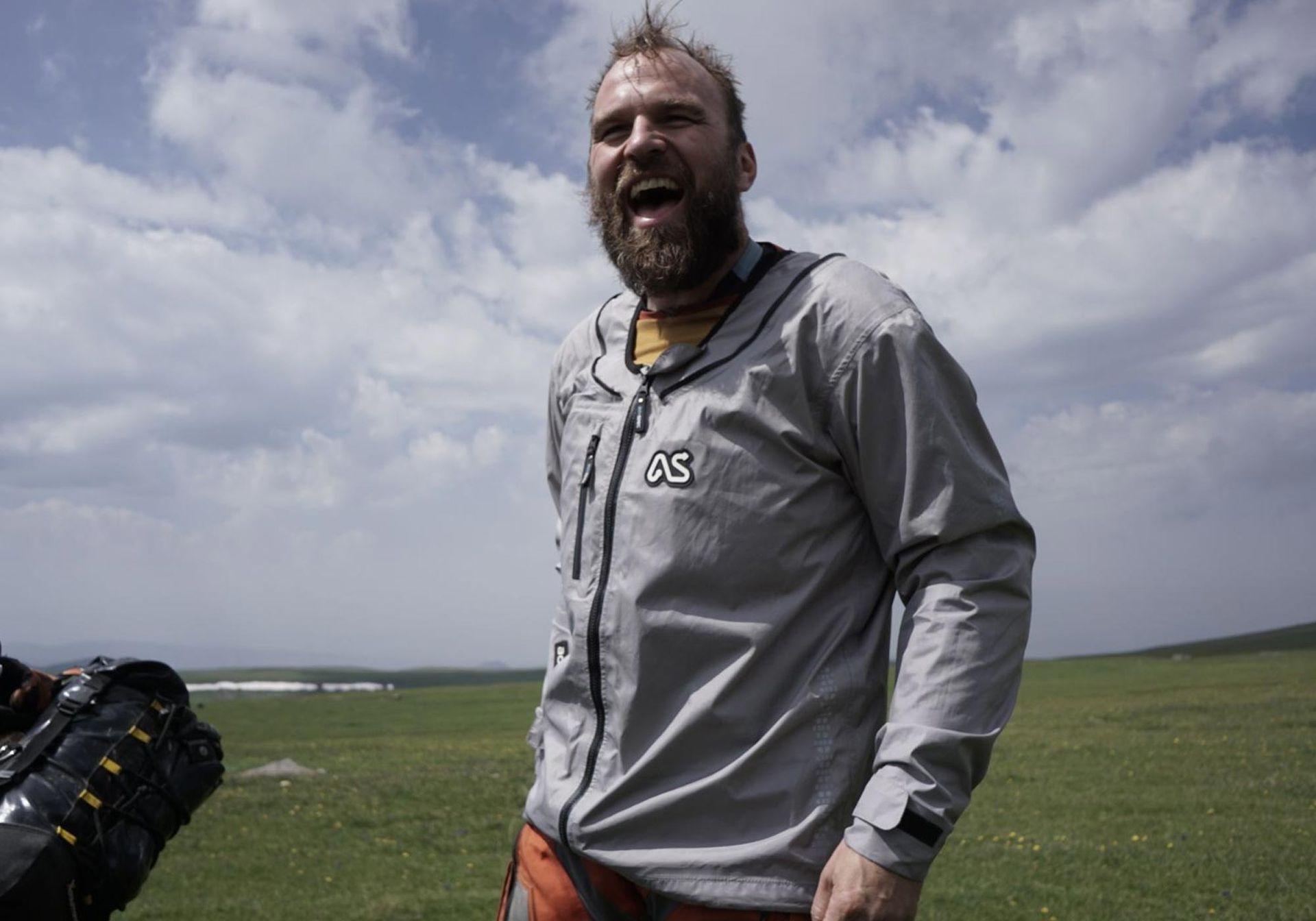 LIGHT IS RIGHT

At just 497g (size M) the Atacama Race Shell is light to wear and takes up very little pack room in your luggage.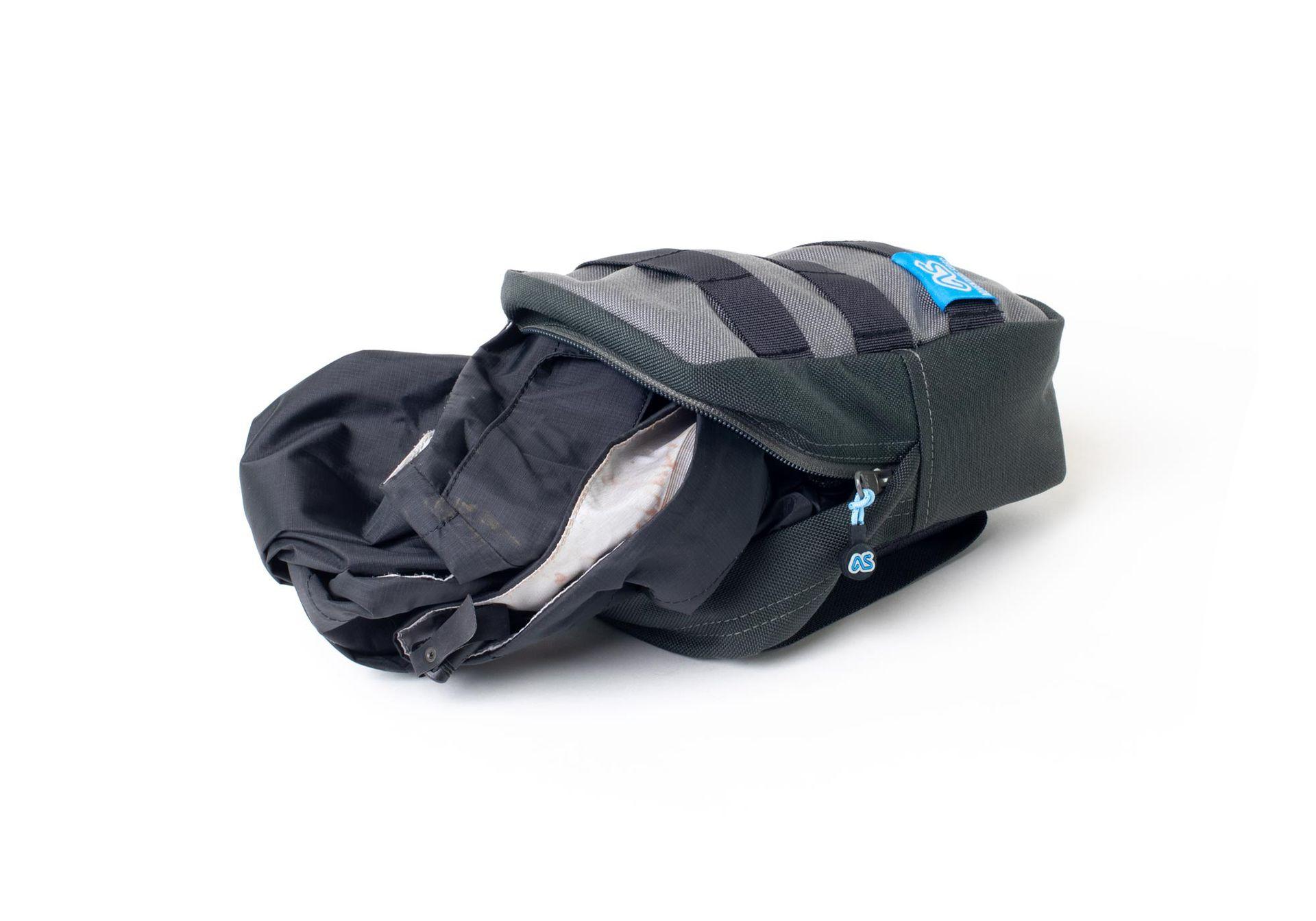 MATCH IT WITH THE ADV LAYER POUCH

Stuffs perfectly into the ADV Layer Pouch. Our Magadan luggage system is designed to make sure you have all your layers ready when you need them.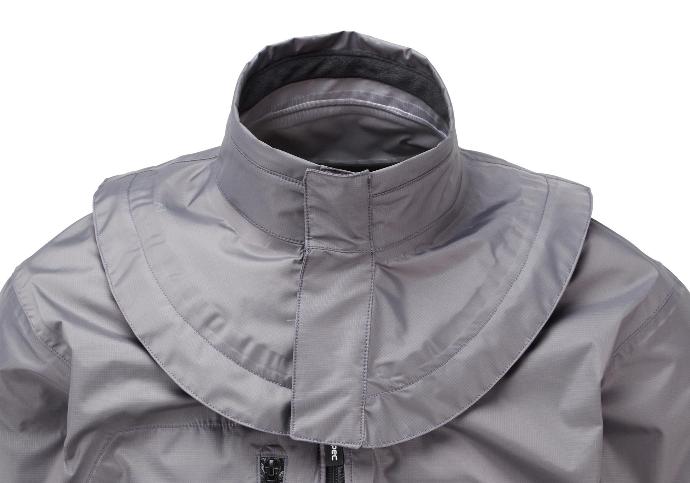 MADE IN EUROPE
Manufactured to high standards in our EU factory.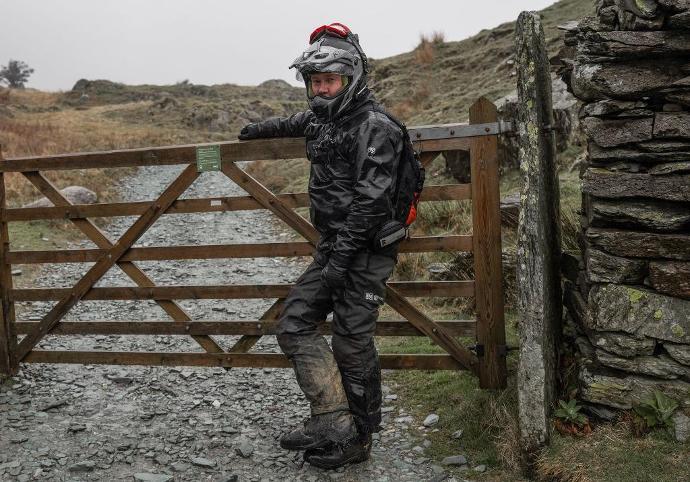 KEEP YOUR JACKET WATERPROOF FOR LONGER
It's really easy to keep your jacket waterproof for longer.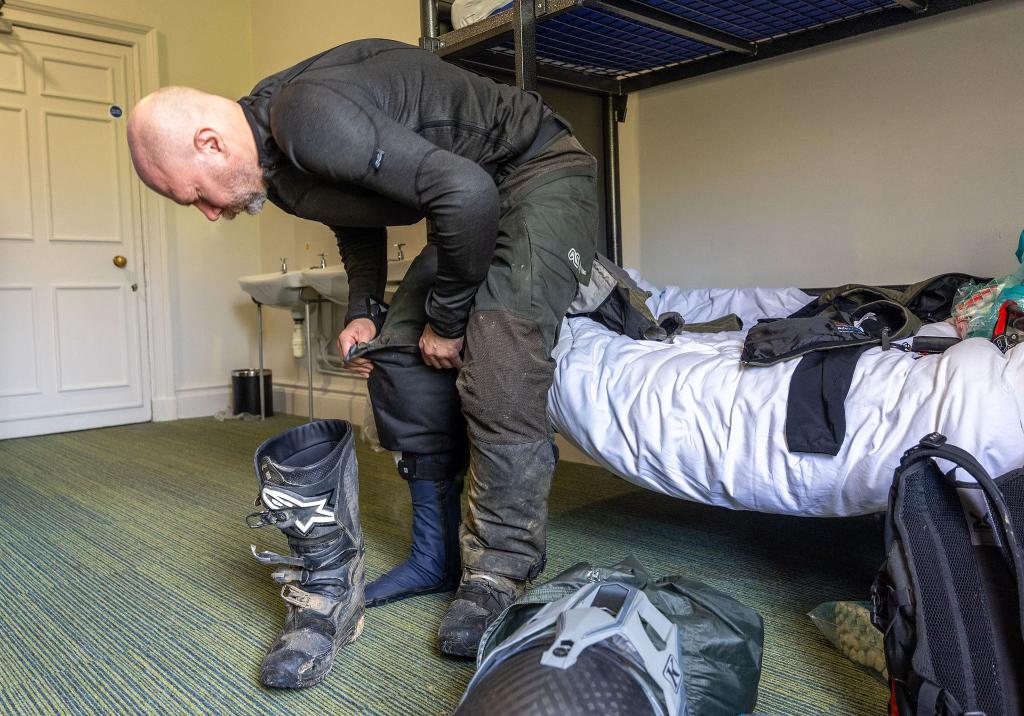 WATERPROOF TOP AND BOTTOM
Pair the Singletrack Pant and the Atacama Race Shell to be ready for the wettest of weather conditions.

This is a Leatt neck brace compatible outer shell jacket and is designed to be wind and water resistant (we have found it compatible with most other neck braces).

The jacket does not have any insulation, impact or abrasion resistance 

This jacket is made from a 3-layer laminated fabric, which means it does not need any lining to be waterproof. It appears as if it is a single layer of waterproof material.

The jacket weighs 460g and packs down into its own chest pocket which is 150mm x 150mm x 100mm
Probably the world's lightest neck brace compatible waterproof shell. Designed as a waterproof, windproof and superlight pocket-packable jacket to be thrown on during a cold early morning rally liaison (or a rare desert shower) this jacket redefines adventure/rally lightweight rider wear when used over the mesh Atacama Race Jacket. 
Made from a 210D 3 layer ripstop fabric designed specifically by AS for making lightweight motorcycling clothing, the fabric keeps the weight and packed size to a minimum whilst enabling superior levels of wind and waterproofing.
The jacket is designed to be used in three configurations: 
No collar attached at all, open necked around a Leatt style neck brace for maximum cooling flexibility 

Neck brace collar attached, to close the jacket down into a fully water and windproof shell for those high altitude Dakar stages, cold early morning desert liasons or as protection against that random downpour 

With the (additional extra) non-neckbrace collar attached, for those times off your bike in the cold or wet Malle Moto bivouac when you're struggling with the inevitable bent nav tower!
The jacket also comes with a single throttle/brake friendly chest pocket (which the jacket can be packed into) and lots of reflective panels for maximum visibility on those early morning/late night rides.