Linesman Pant
---
The Linesman Pant is a lightweight CE AA certified adventure motorcycle pant designed for trail, adventure and dualsport riding. It features TBC fabric that combines extreme comfort with high abrasion resistance. Toned down styling makes the Linesman Pant a perfect choice for those looking for a more subtle adventure rider look. Designed to work with the Linesman Jacket. Removable Forcefield Level 2 hip and knee armour included. Weight = 1450 g / 51 oz.
---
---
SPECIAL OFFER!

20% off any Core baselayer when bought with these pants. Just add both items to cart for discount.

Shop Core baselayers here

---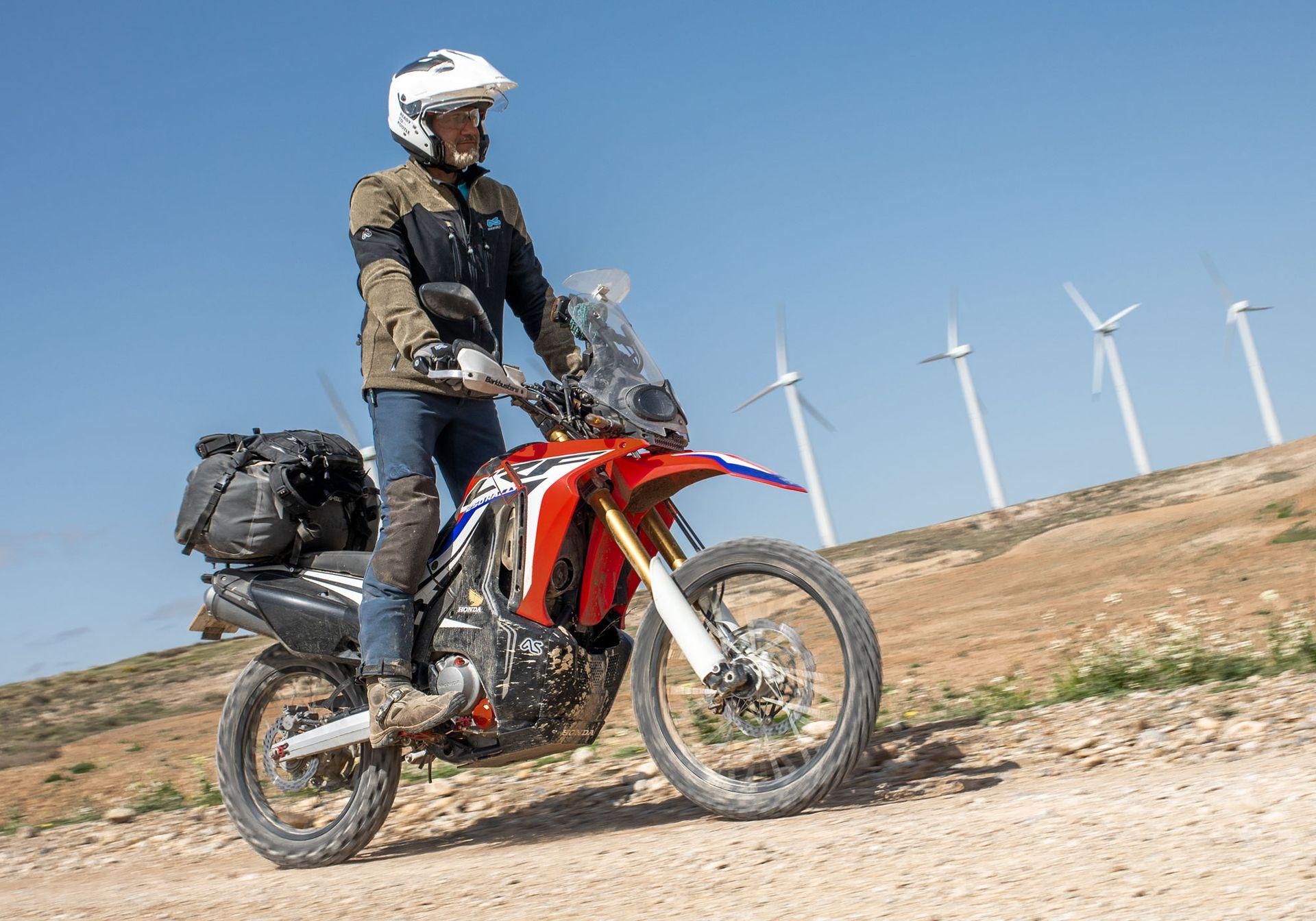 HIKING PANTS. 
FOR ADV RIDERS.
Modelled on an outdoor walking pant, the Linesman Pant is light, fast drying, stretchy and extremely comfortable, but with the added abrasion and impact protection required for motorcycling.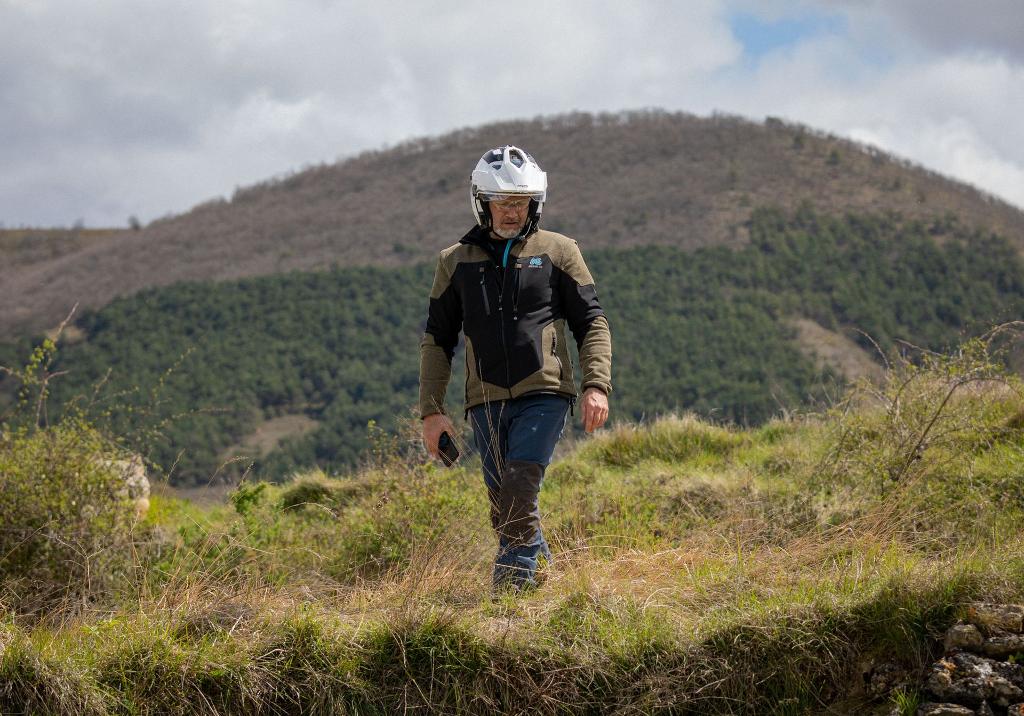 CE AA PROTECTION
Protection from abrasion and impact injuries in a pant that doesn't feel like a motorcycle safety pant.
Noel also wears The Linesman Jacket.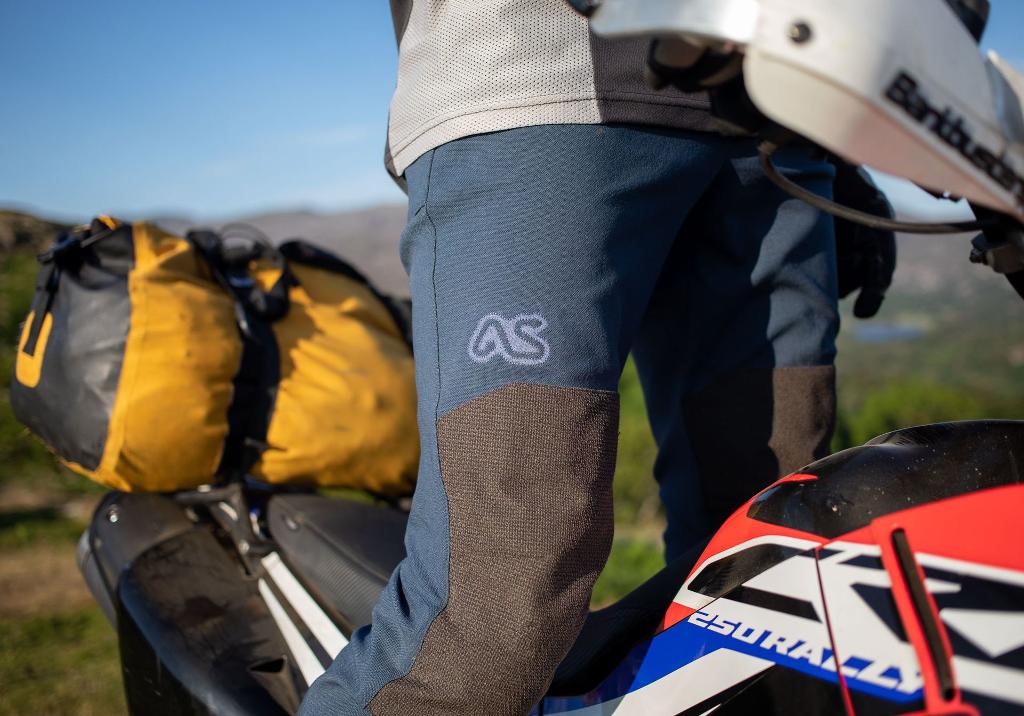 UNIQUE FABRIC
Our own weave of Bi-Stretch Panama fabric creates a highly abrasion resistant material that retains a huge amount of stretch. The result is safety and comfort.

---
"Just got the pants, and they are great. Thank you. Much nicer to walk about in that my other motorcycle trousers. Love the idea of them too. Very comfortable."



---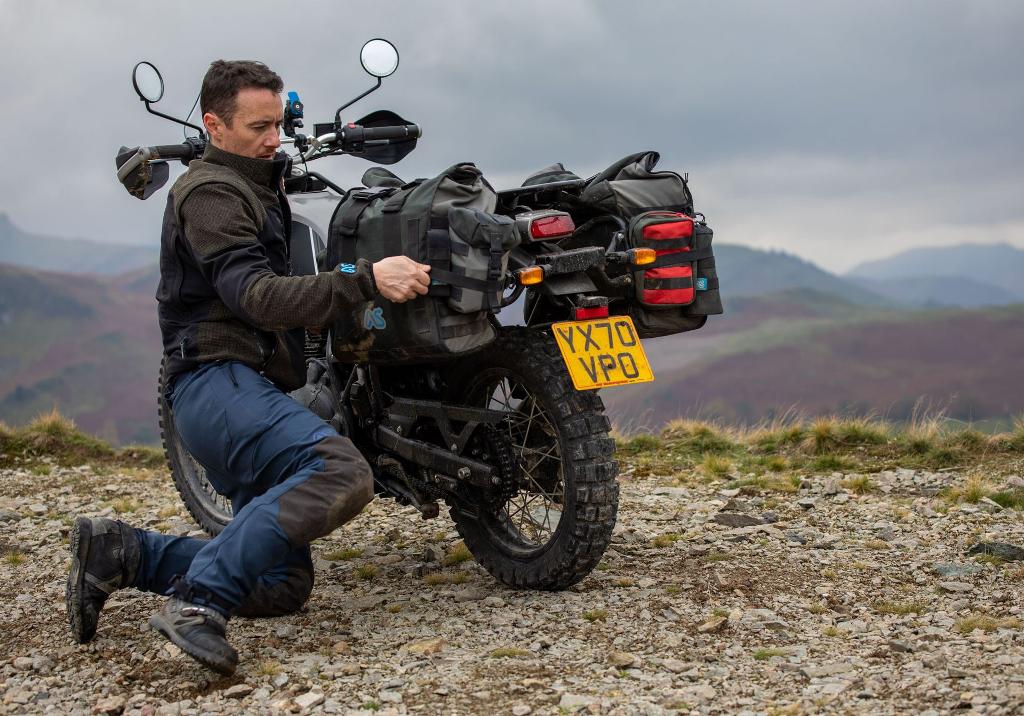 KEVLAR PROTECTION
The same Kevlar panels from our Singletrack Jacket cover the exterior of the knee, and are backed by a water resistant membrane to resist moisture when kneeling on the ground.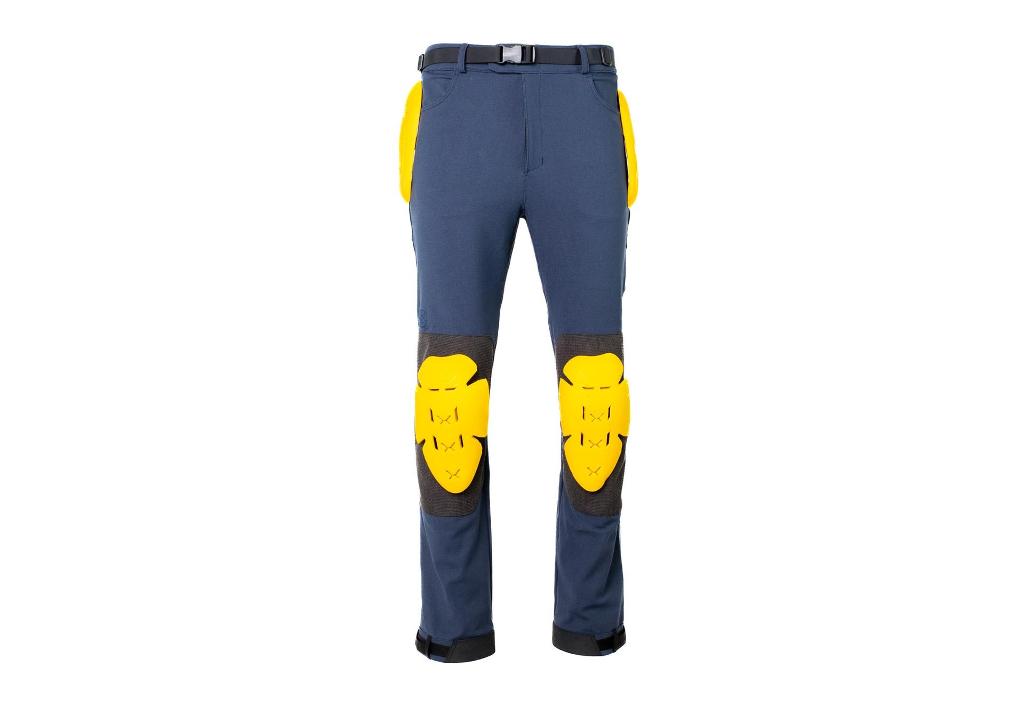 LEVEL 2 ARMOUR
Includes removable Forcefield level 2 armour in the knee and hips.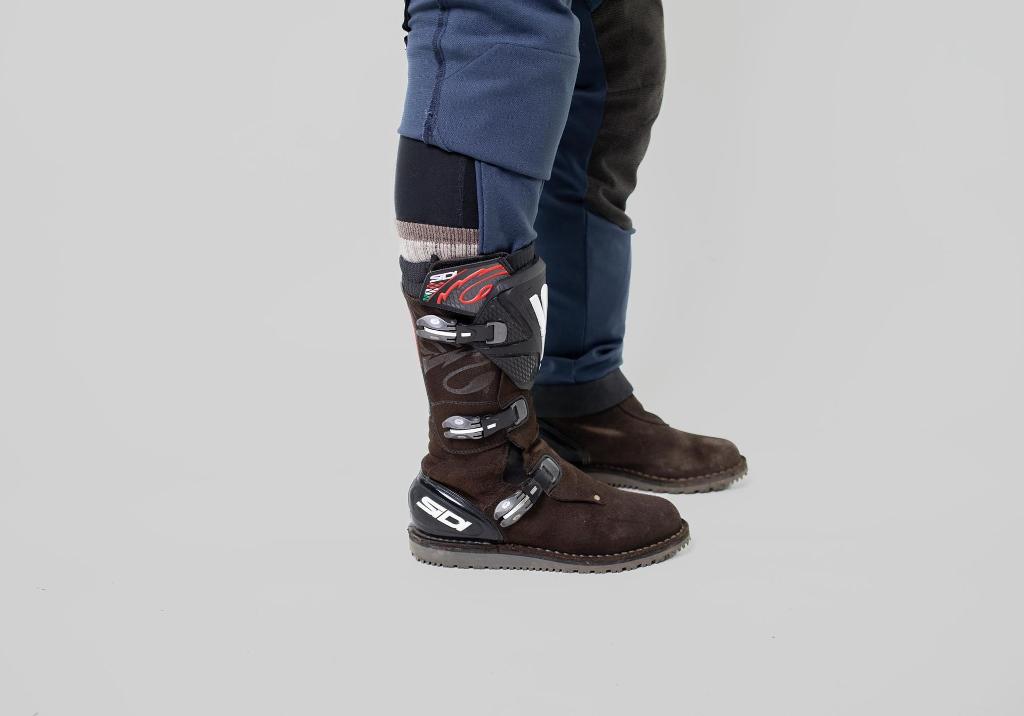 FLOATING POCKETS
Uniquely designed 'floating knee armour pockets' allow your armour to be tucked into the top of your riding boots, helping them to stay in place when sitting and standing.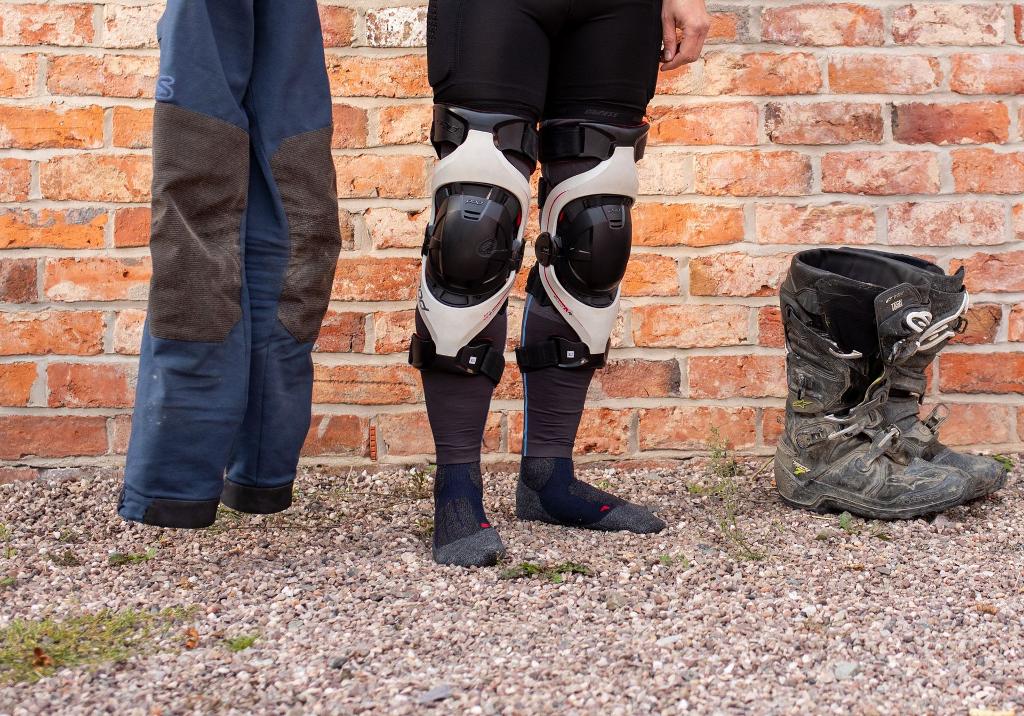 STRETCHES OVER KNEE BRACES
Remove the supplied level 2 knee armour and wear the Linesman Pant with your own knee braces.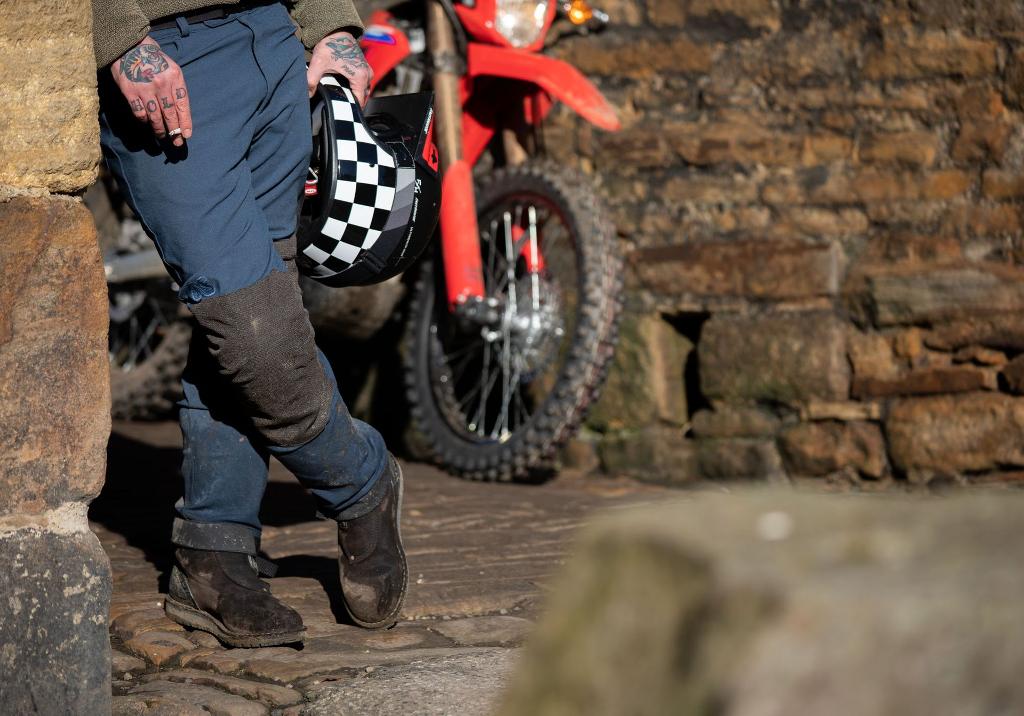 OVER THE BOOT
Designed to fit comfortably over Adventure Boots. The large lower leg zip makes it east to put on and take off, and a tough buckle secures the pants once the zip is closed.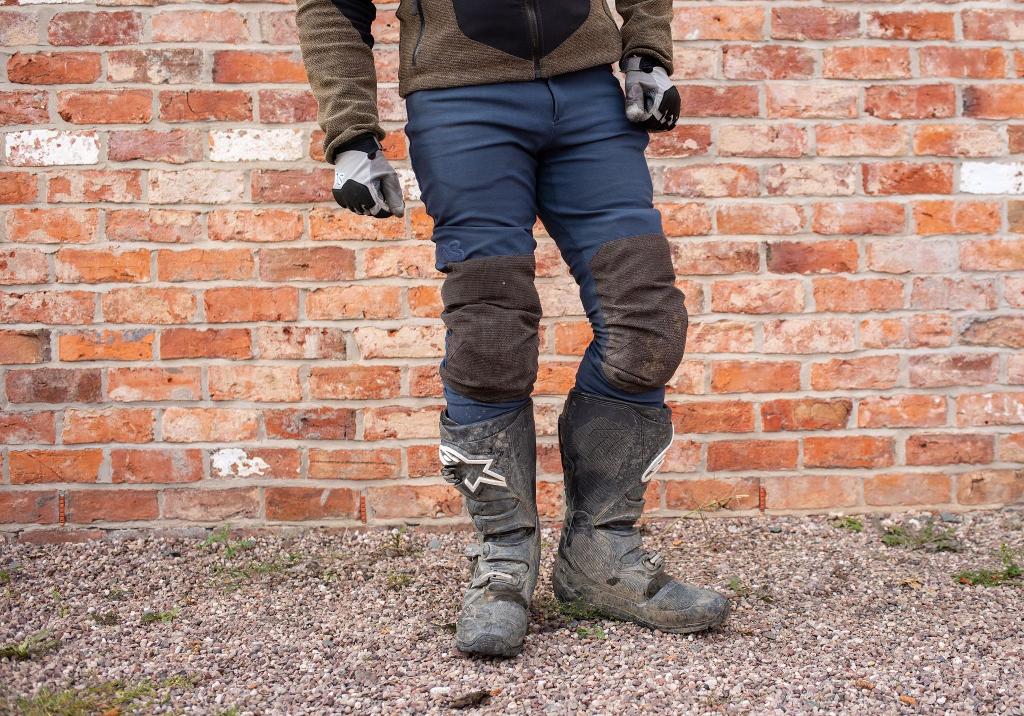 THE IN-THE-BOOT HACK
The Linesman Pant is an over-the-boot cut. A true in-the-boot cut tapers down to your ankle, however we have seen riders like Rupert remove the lower leg buckle and use their Linesman Pant inside their larger MX style boots.

---
Congratulations in putting the thought and effort into developing the Linesman pant. The result tbh is the most comfortable pair of biking trousers I've ever had the pleasure of wearing. I have to check that I'm actually wearing trousers. All day comfort, especially with the knee armour adjustability. Goes very well with my first generation Linesman jacket.



---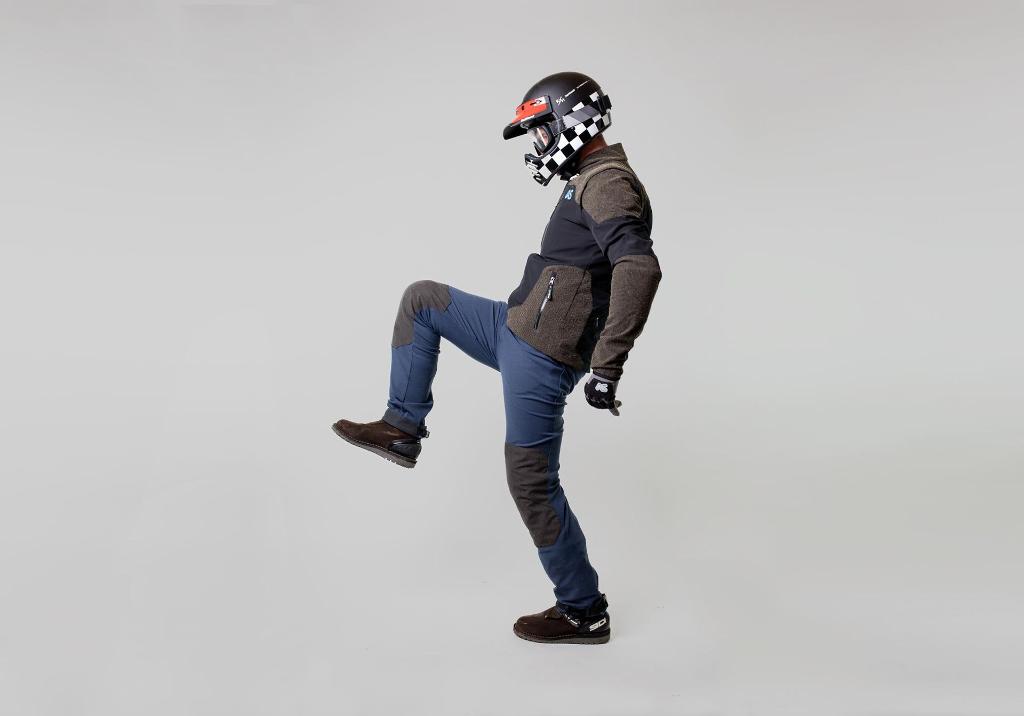 GET YOUR LEG OVER
The stretch of the Panama Fabric allows for unhindered leg swinging, useful when stepping through fully loaded adventure bikes.
Chris also wears The Alpine Gloves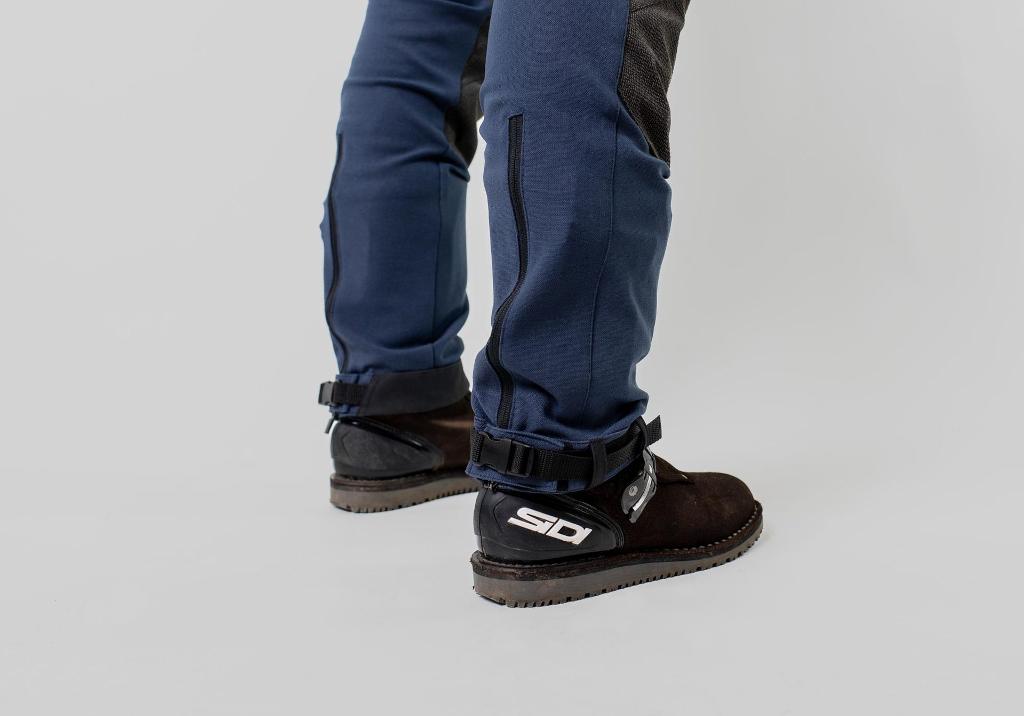 ADJUST ONCE BUCKLE
Adjust the fit of the ankle buckle for a neat closure around your adventure boots.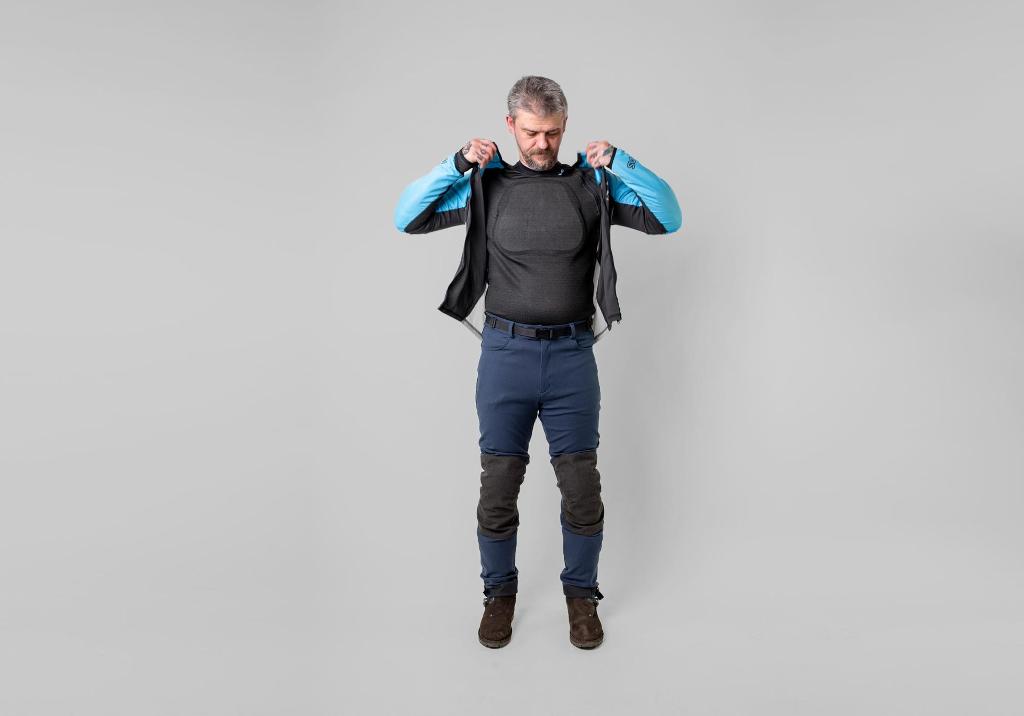 LET IT OUT
Integrated buckle allows for an easy cinching tight if you lose weight on long RTW trips, or put on a few pounds on shorter more relaxed TET journeys!
Chris also wears The Supershirt and Trailhead Jersey.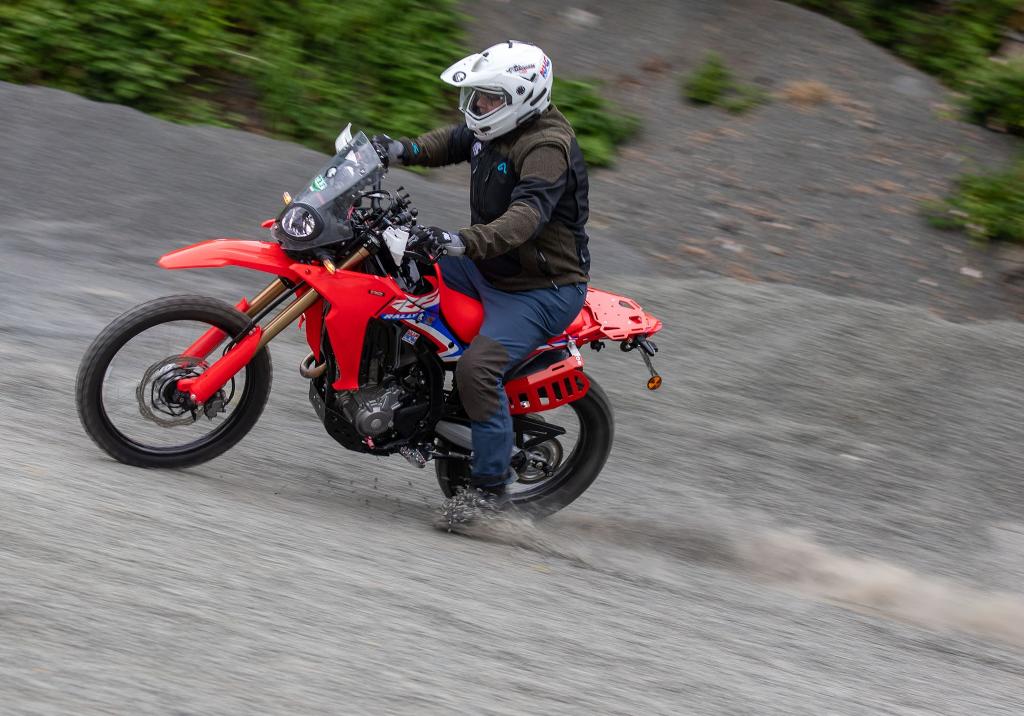 FAST DRYING
The Linesman Pants are splash resistant and very fast drying though they are not waterproof, so you will require a waterproof shell in continuous wet conditions. Add the Core Long Leg for more warmth in colder conditions.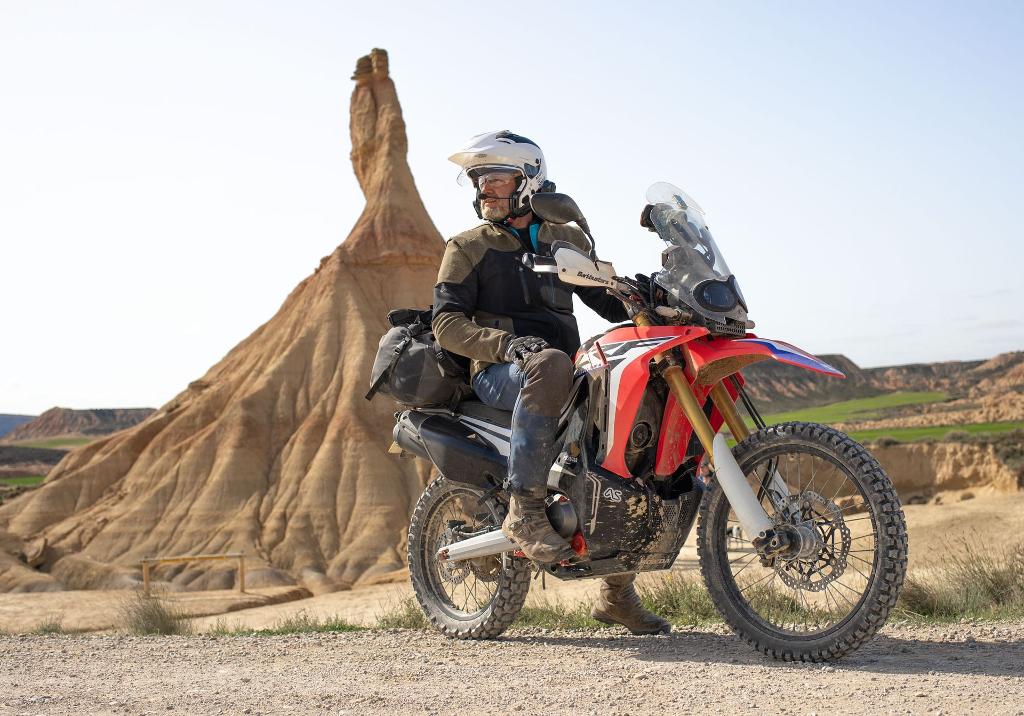 TET READY
We designed the Linesman Pant to work seamlessly with the Linesman Jacket. Paired, this combo redefines how adventure motorcyclists are seen by others on and off the trail. It is the perfect combination of performance, protection and riding in harmony with the environment and communities on the Trans Euro Trail.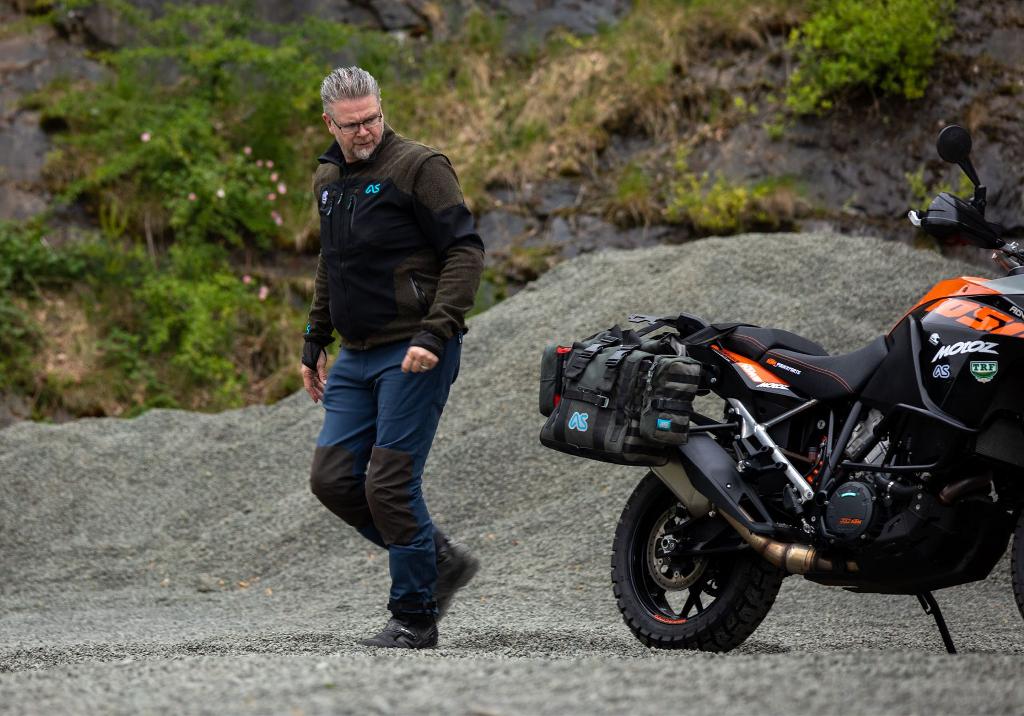 FULL FIGURE
The Linesman Pant is a slimmer fit, but can be worn by those with a fuller figure. The stretch fabric accommodates larger thighs. 
In this photo Clive wears a size 40 inch Linesman Pant.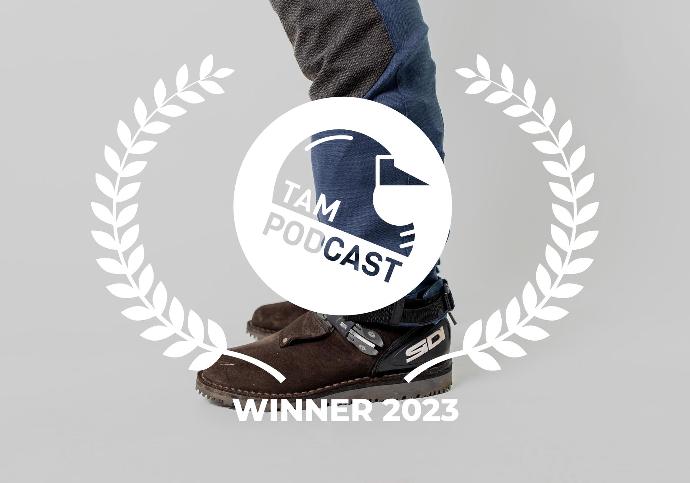 AWARD WINNING
Winner of Best non-waterproof pant in the Trail & Adventure Motorbike Podcast awards 2023. Voted by the podcast community!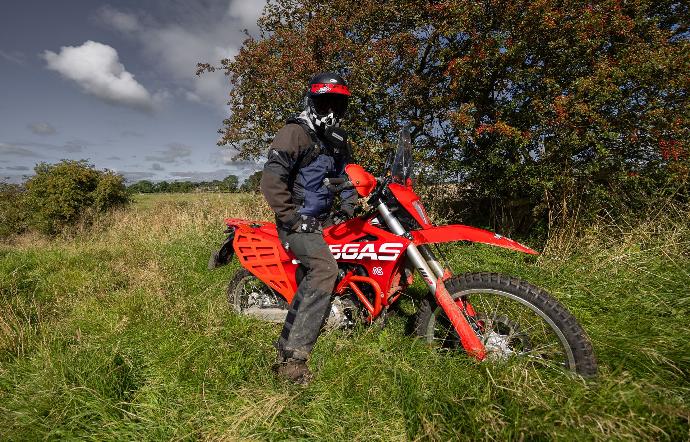 Too cold and wet for the Linesman Pant?

The Singletrack Pant is designed for wet, cold, winter riding.

This is a fast drying, splashproof outer pant, it should be used with a fully waterproof shell in continuously wet conditions.
These pants will feel comfortable in relatively dry temperatures between 10 C and 21 C / 50 F and 70 F.
The Linesman Pant comes with removable Forcefield Level 2 knee and hip armour. If you choose to use your own knee armour, we advise a knee tube style product. The fit of these pants are less suitable for bulky knee braces. 
Similarly, these pants will fit comfortably over adventure boots. If you wear MX style boots then the Mongolia Pant will likely be a better choice for you. 
CE EN17092 certified AA for motorcycle use.
Designed to work with The Linesman Jacket
The Linesman Pant was designed for riders who prefer a more toned down approach to adventure riding.

Born from the same origins as the Linesman Jacket, the Linesman Pant / Trouser combines high abrasion and impact resistance with incredible long distance comfort. The refined over the boot styling makes this perfect for long days on the Trans Euro Trail or Backcountry Discovery Routes, and comfortable evenings at camp or hotel.

If you want the protection of a motorcycle pant and the look and comfort of an outdoor walking pant then The Linesman Pant is for you.

---
Watch The Linesman Pant in action on the Trans Euro Trail
Find out how we put Adventure Spec clothing together for multi day TET adventures