Singletrack Jacket (non current)
---
The Singletrack Jacket is a waterproof over jacket that features Kevlar reinforced panels in key abrasion areas. The main body fabric is AS-Tex 210D 3 layer nylon 6-6 ripstop fabric that is super breathable, windproof and waterproof to a hydrostatic head of 28,000mm. Shoulders, hips and elbows are further protected by Du-Pont Kevlar panels. Large underarm zippered vents allow for temperature regulation. An integrated hood can be worn under your helmet to provide ultimate dry riding in the worst conditions, and the hood folds into the collar when not in use. A longer tail helps to keep water and mud out when riding in the standing position. The Singletrack Jacket is designed for lightweight adventure, trail and dual sport riding in cool to moderately warm climates where there is a higher chance of poor weather. Weight - 702g.
---
THE SINGLETRACK JACKET
WATERPROOF LAYER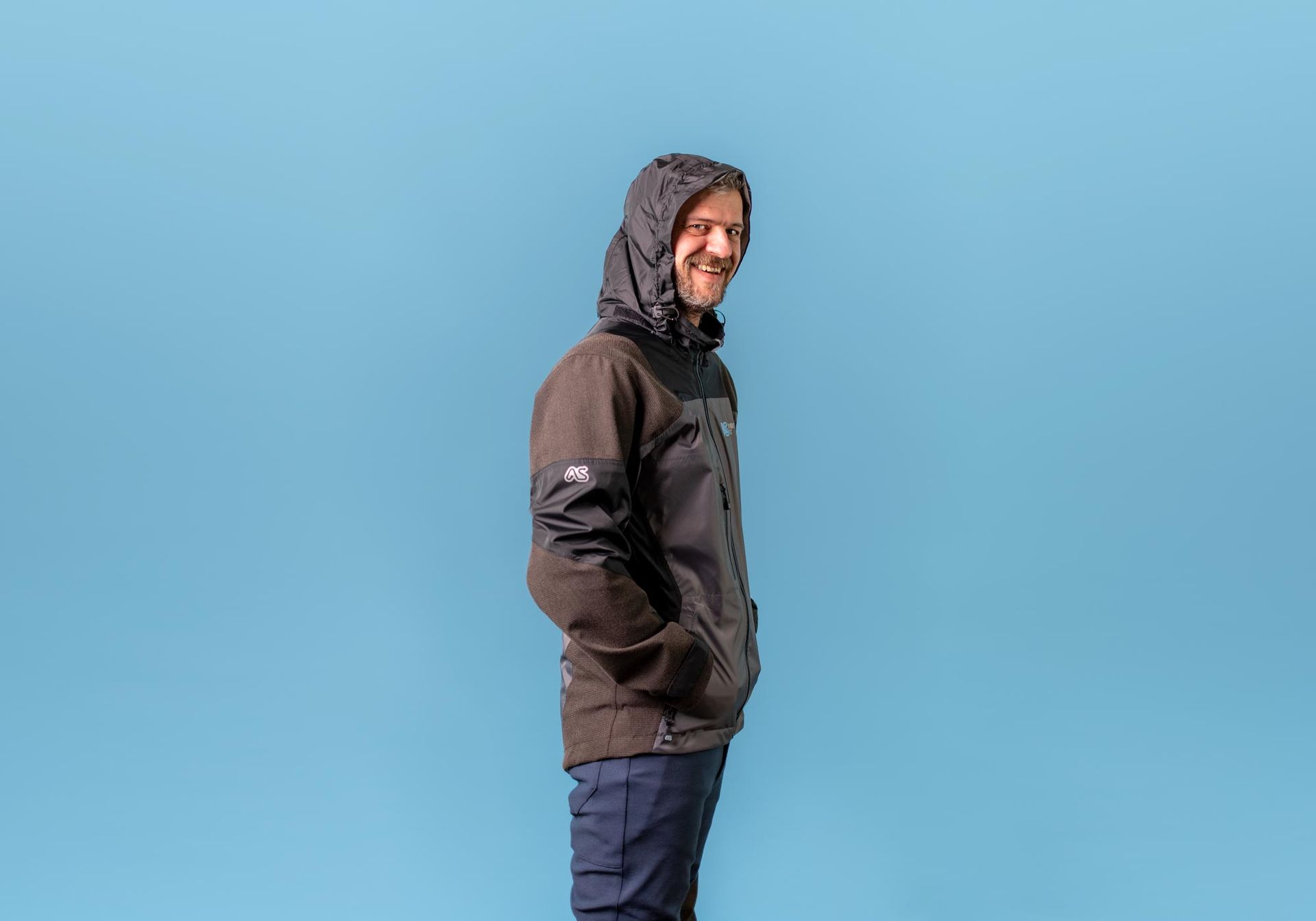 The moto jacket with a hood
One of the only adventure motorcycling jackets to feature a packable hood. When you are at camp, and it's raining, you don't need an extra jacket.
If it's really hammering down you can wear the hood under your helmet on the bike.  
Roll the hood up into the collar when not required. 
Chris wears the Singletrack Jacket 2022 version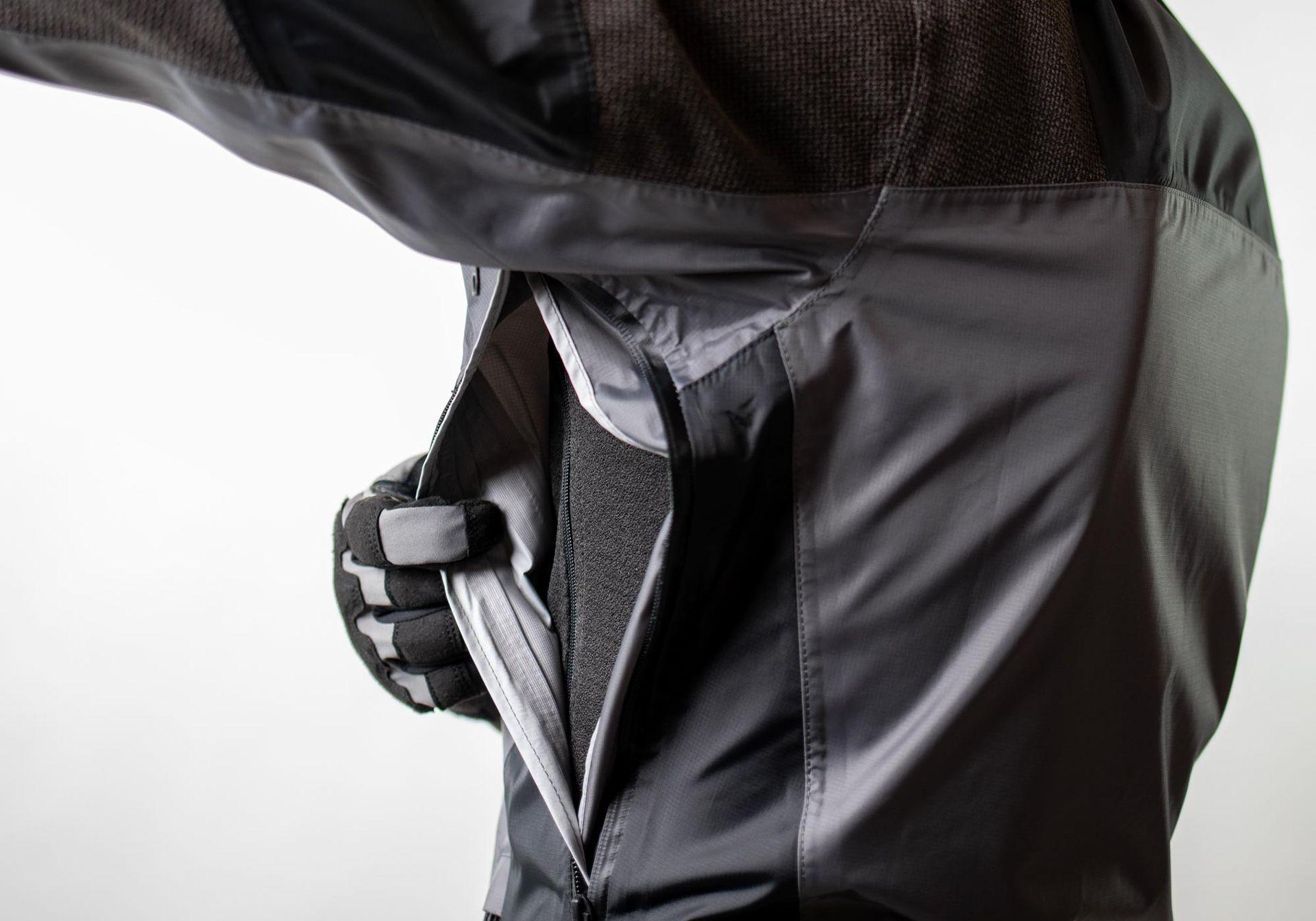 Massive underarm vents
Regulate temperature by opening the large underarm vents. Perfect for riding through changeable weather, reducing the need to take off your jacket. When it starts raining again close the vents with the waterproof zips.
Image shows the Singletrack Jacket 2022 version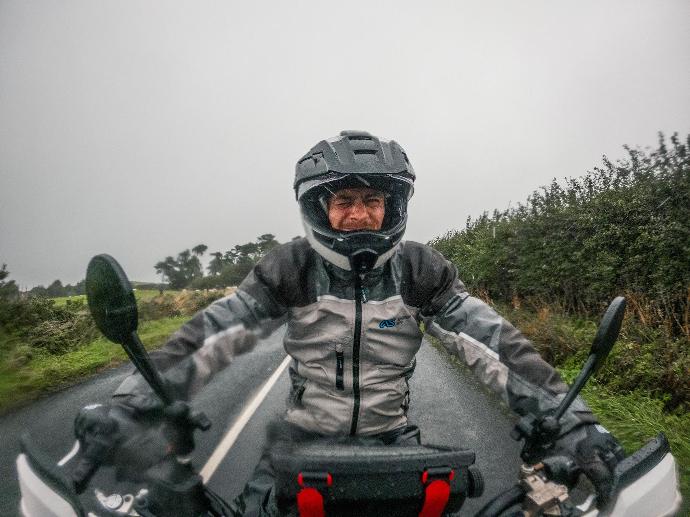 3 Layer Waterproof Fabric
Light and tough, the 3 layer ripstop fabric is breathable and extremely waterproof. A hydrostatic head of 28,000mm is designed to withstand prolonged rain whilst riding.
Find out more about our waterproof fabric here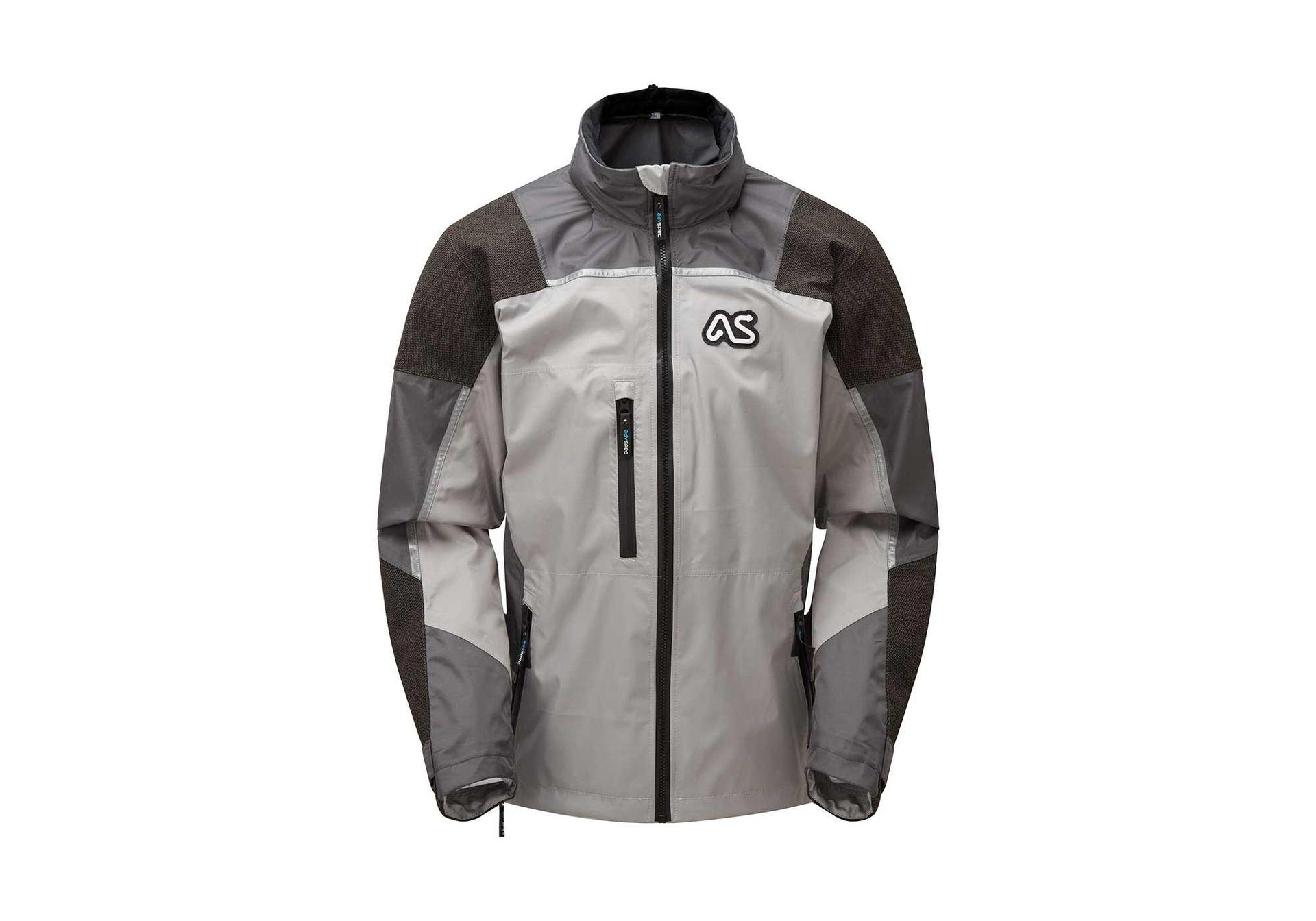 Be seen

Reflective strips for added safety when riding in the dark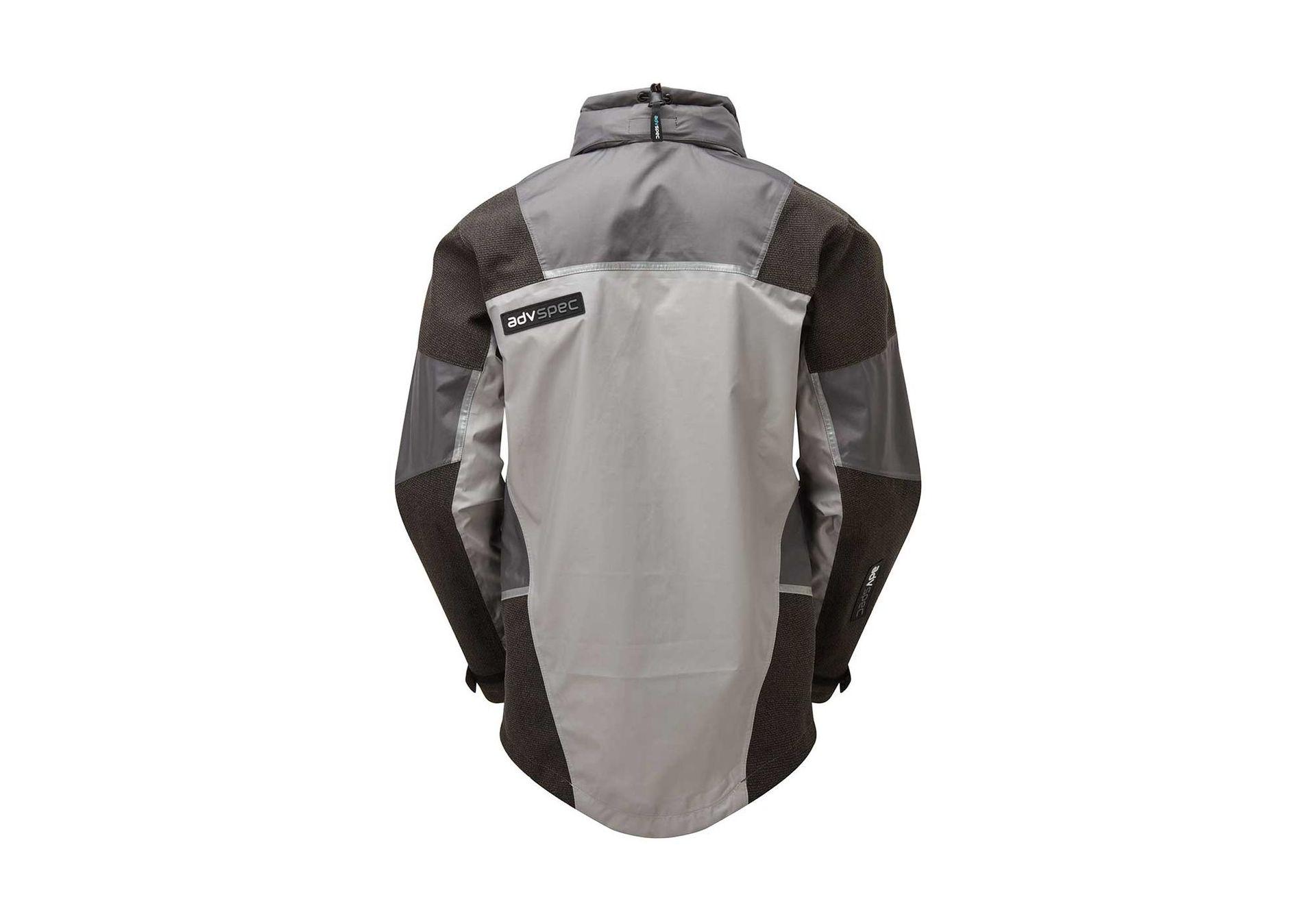 The long tail

A generous cut on the rear of the jacket covers your bum and keeps the water out while stood up on the pegs in the rain and mud. It also helps keep you dry when you sit down on that soggy log at camp.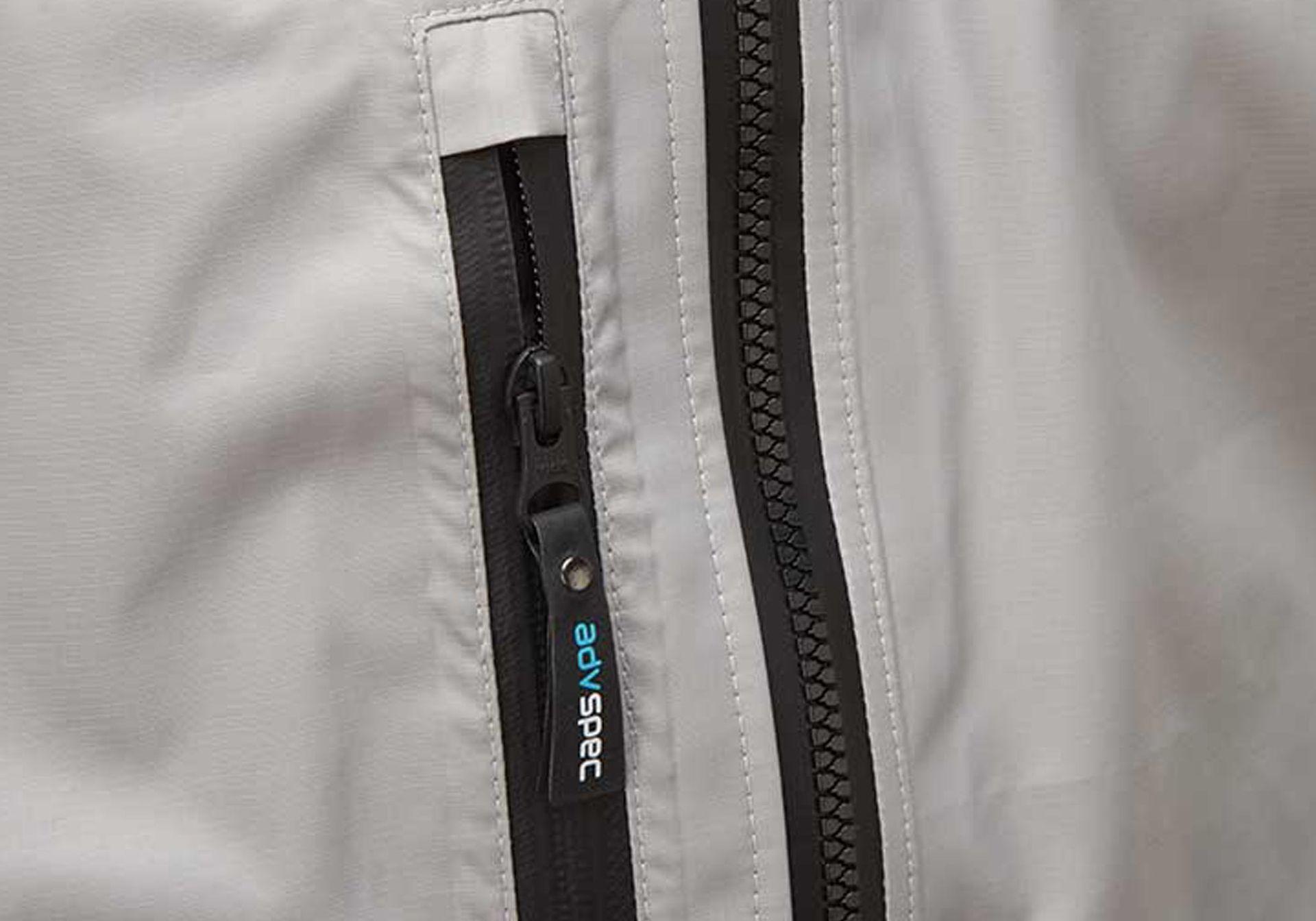 Throttle friendly chest pocket

A chest pocket on the right side of the jacket allows use with your left hand, whilst you keep your right hand on your throttle and brake lever.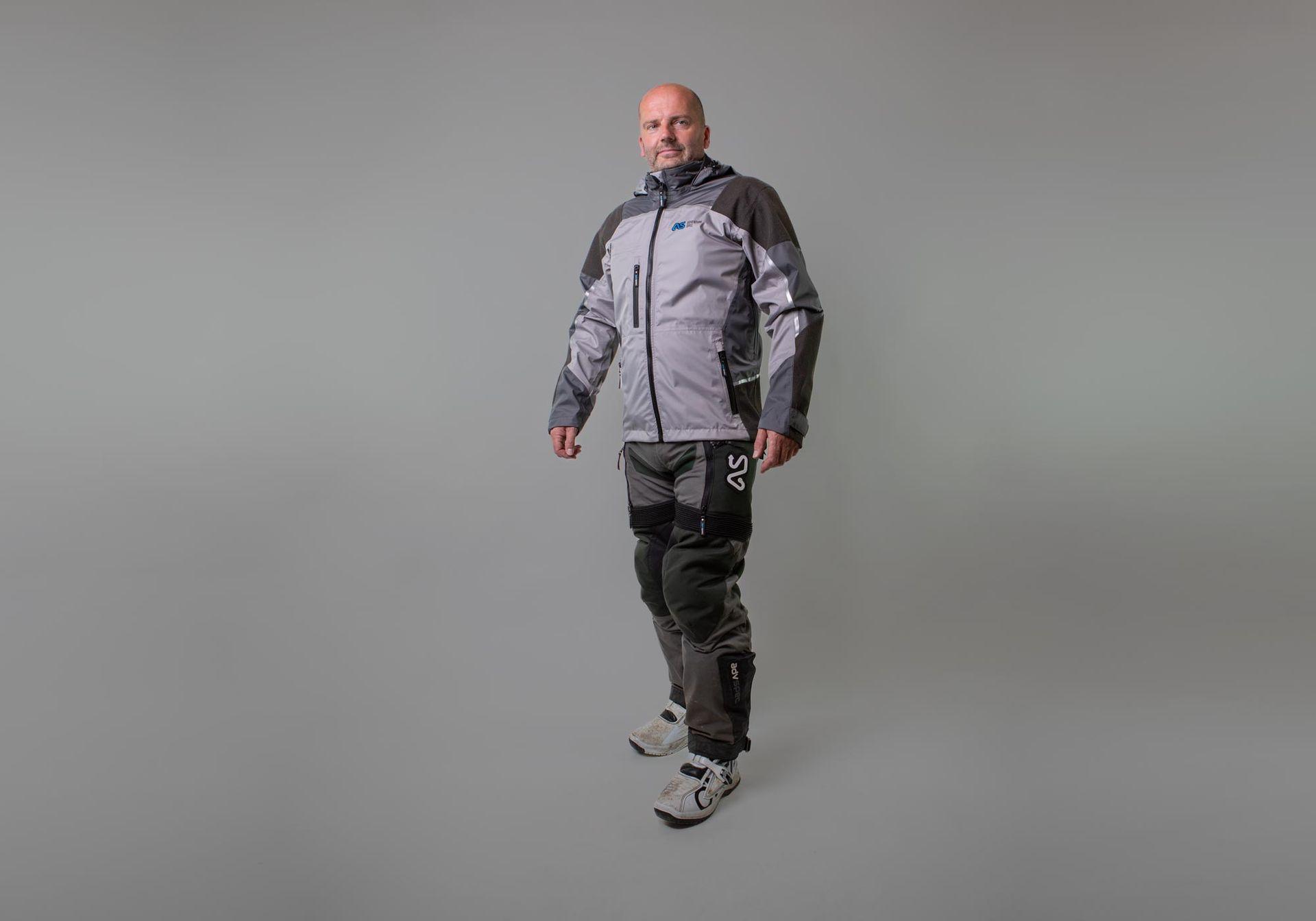 Light Is Right
At just 702g (size M) the Singletrack Jacket is light to wear and takes up very little pack room in your luggage.
Michael also wears the Mongolia Pants.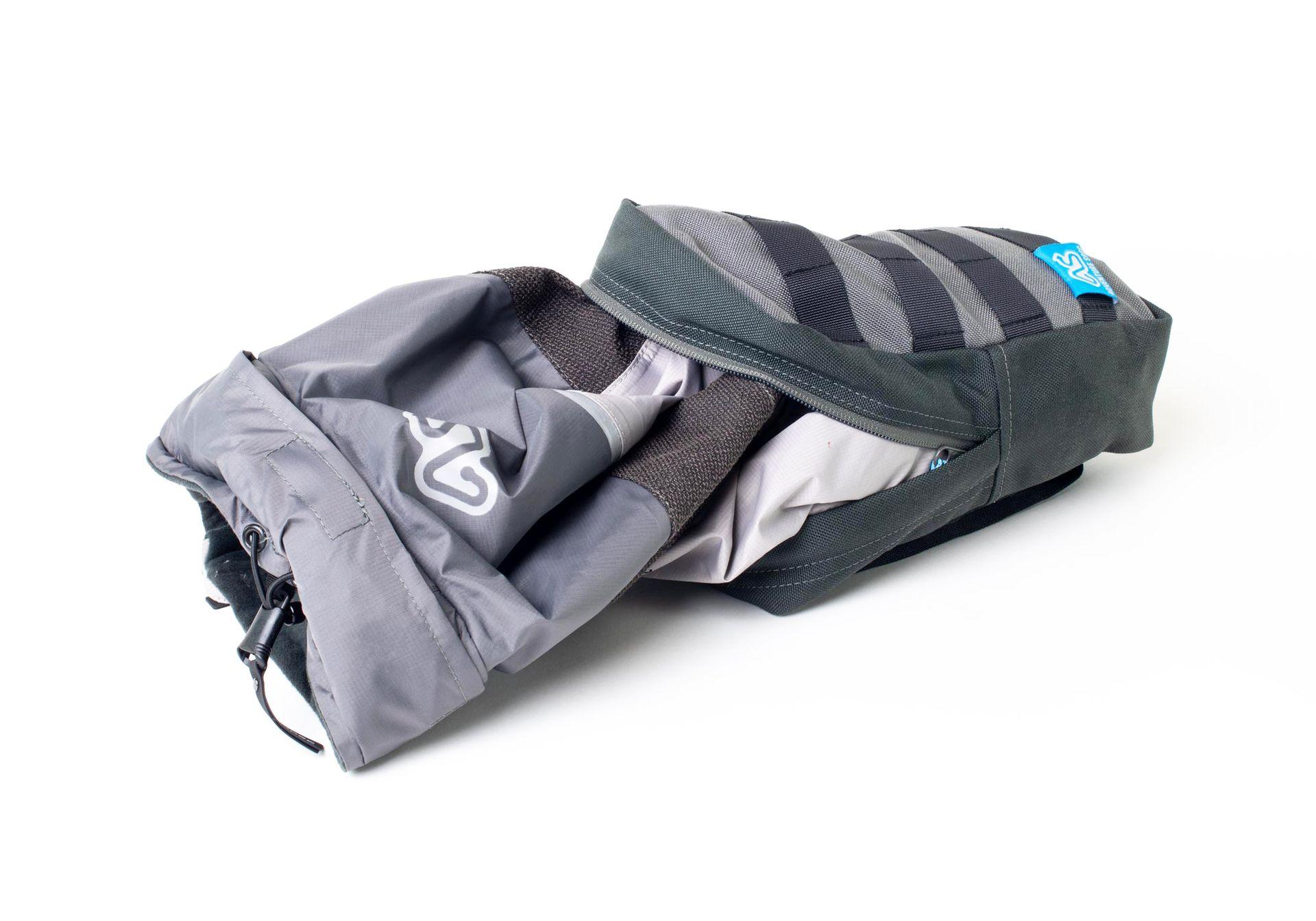 Match it with the ADV Layer pouch
The Singletrack Jacket stuffs perfectly into the ADV Layer Pouch Large. Our Magadan luggage system is designed to make sure you have all your layers ready when you need them.
Find out more and buy the ADV Layer Pouch here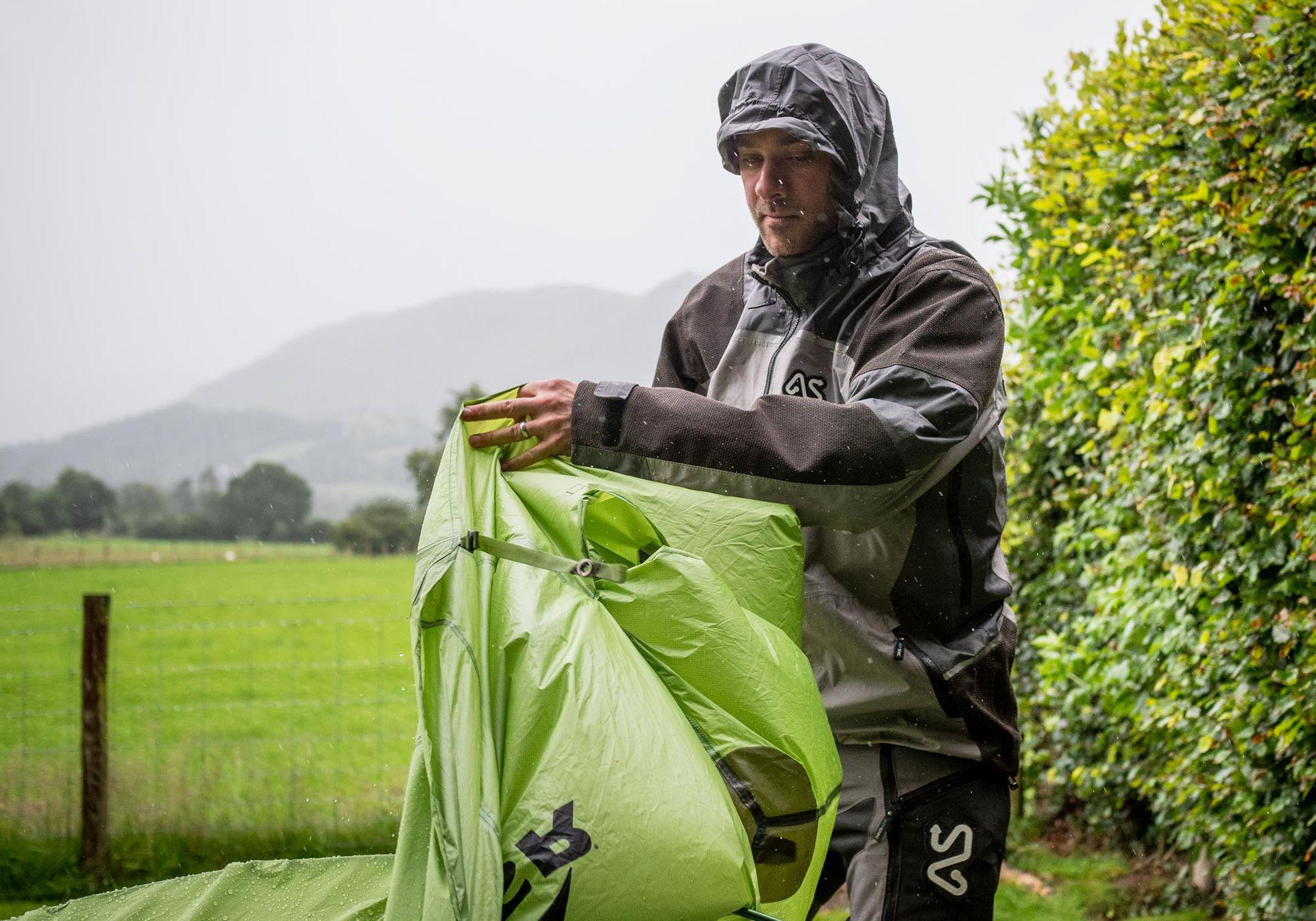 Take less gear

Think of the Singletrack Jacket as an outdoor walking jacket, that's built for adventure motorcyclists. It's as good off the bike as on. We've had reports that it's pretty handy for walking the dog too!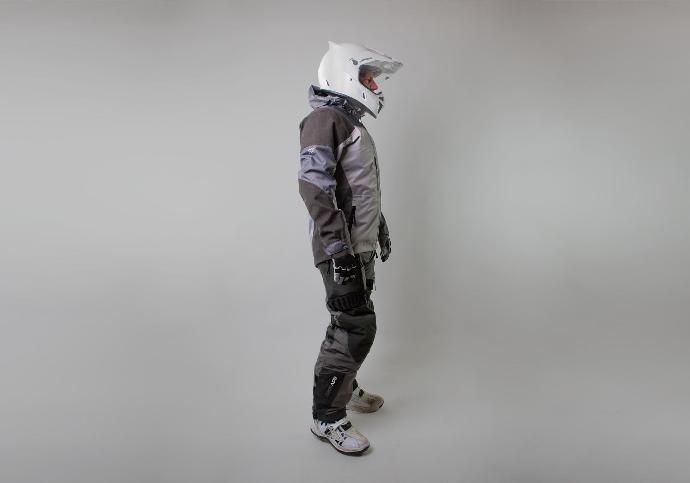 Made in Europe


Manufactured to high standards in our EU factory.


This is a waterproof outer shell jacket only. Made from a ripstop 3-layer fabric it has no lining, insulation or armour pockets. 

It will protect you from abrasion in high impact areas using DuPont™ Kevlar® reinforced fabrics 

It has underarm venting zips to aid your cooling

The jacket weighs 650g and packs down into 150mm x 150mm x 100mm
Designed for those of us who want to ride far and light this unique jacket was designed to provide a lightweight fully waterproof and vented shell for use on the bike, for those evenings huddled around a damp campfire or for those off-bike exploration days.
The main body fabric was designed by Adventure Spec specifically for this garment range and is a lightweight 3-layer ripstop technical fabric. Working alongside this to keep you safe in the event of drops and slides (also unique to AS) is a 3-layer DuPont™ Kevlar® reinforced material on the elbows, shoulder and hips. These fabrics ensure the jacket is light, tough and abrasion resistant. 
To keep the weight down we kept the features list very simple. 
A packaway hood specifically designed to work under helmets helps stop water from pouring down your neck on those long wet days in the saddle, as well as keeping you warm and dry around the campfire or whilst out shopping for your next meal. 
A set of closable underarm vents to keep the airflow cooling your core whilst the rest of the shell keeps you dry.
A single chest pocket on the RIGHT breast of the jacket, meaning you can access it with your left hand so that your right hand stays firmly on the throttle/brake (exactly where you always want it to be!).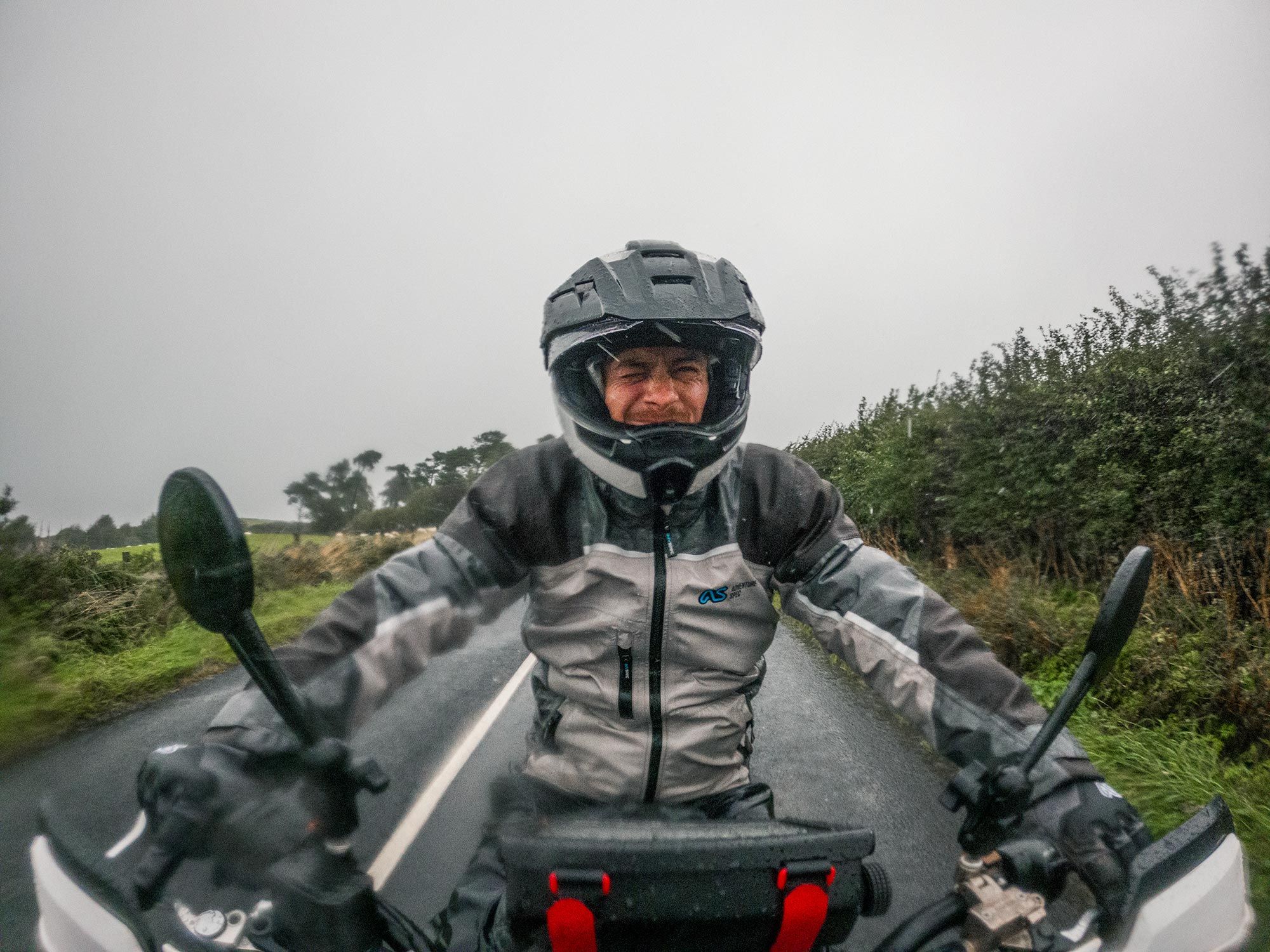 ---
Watch Adventure Spec gear in action on the Trans Euro Trail

Find out how we put Adventure Spec clothing together for multi day TET adventures