Linesman Jacket
---
The Linesman Jacket is a Kevlar reinforced soft-shell trail and dual sport riding jacket. Windproof and breathable, it features large rear vents, chest pockets with vented lining, rear zippered pockets and removable sleeves for additional cooling. The Linesman Jacket is an outer layer designed for riders who are looking for a light, comfortable and refined jacket. Weight - 914g.
---
---
SPECIAL OFFER!

20% off any Core baselayer when bought with this jacket. Just add both items to cart for discount.

Shop Core baselayers here

---
THE LINESMAN JACKET
OUTER LAYER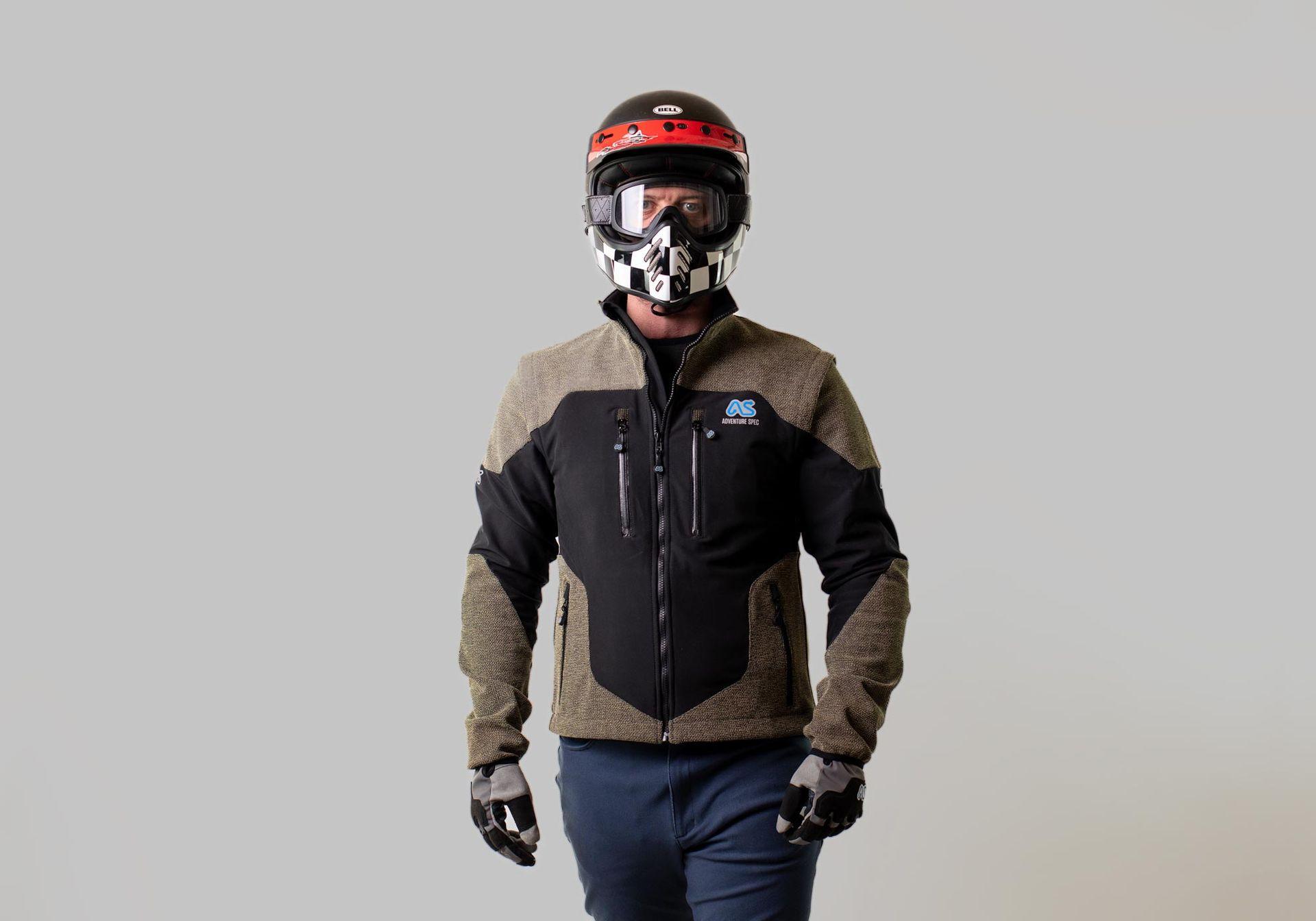 The ADV Jacket 
(that doesn't think it's an ADV Jacket)
Uniquely styled for those who want a more subtle look.
Chris also wears the Alpine Gloves.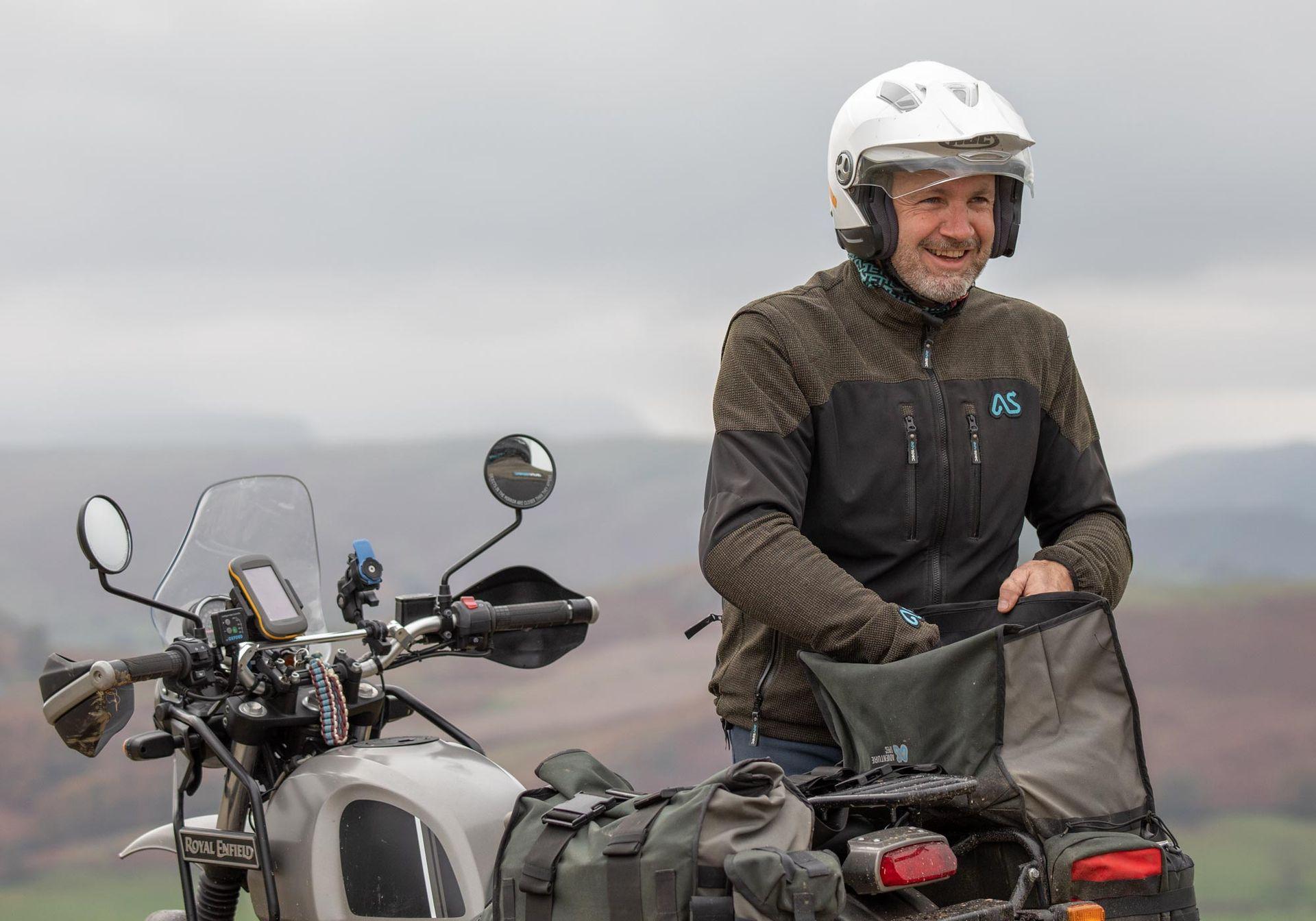 Built for the Trans Euro Trail

Designed with the features you want in a layering system that works for lightweight multi-day motorcycle adventures.
Noel  packs his Magadan Panniers. Find out more here.
"Love the materials. Love the colour. Love the simplicity."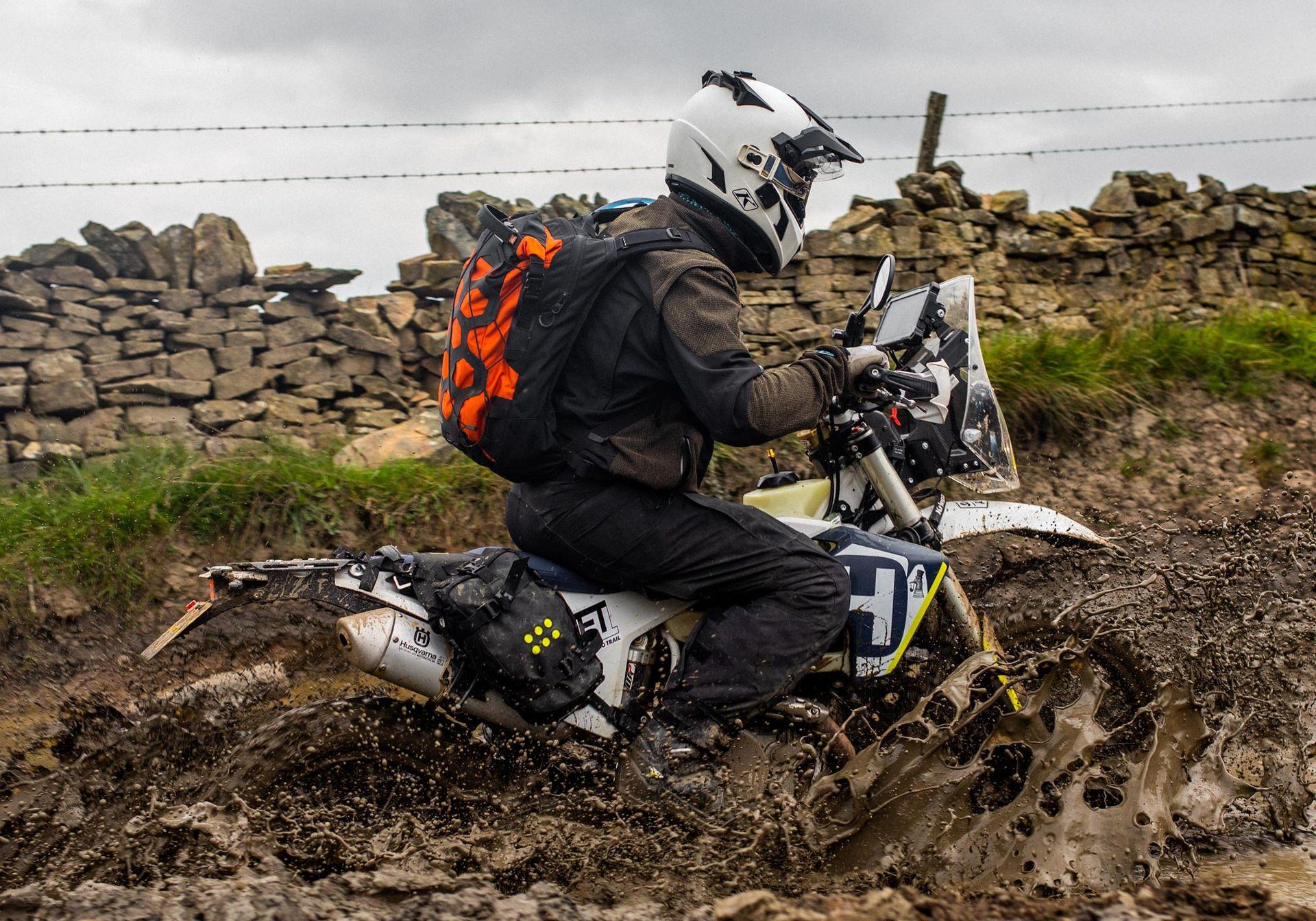 Wind and Splash proof


Soft-shell construction that works well at stopping wind and light showers. Pair with the Aqua Pac Jacket for full waterproofing.
DuPont Kevlar in key abrasion zones

Additional abrasion protection where you need it. Increased protection and durability. 
2022 version of the Linesman Jacket features higher Kevlar content in the abrasion panels. 
Find out why we include armour with the Linesman Jacket here.
Greg also wears the Linesman Pant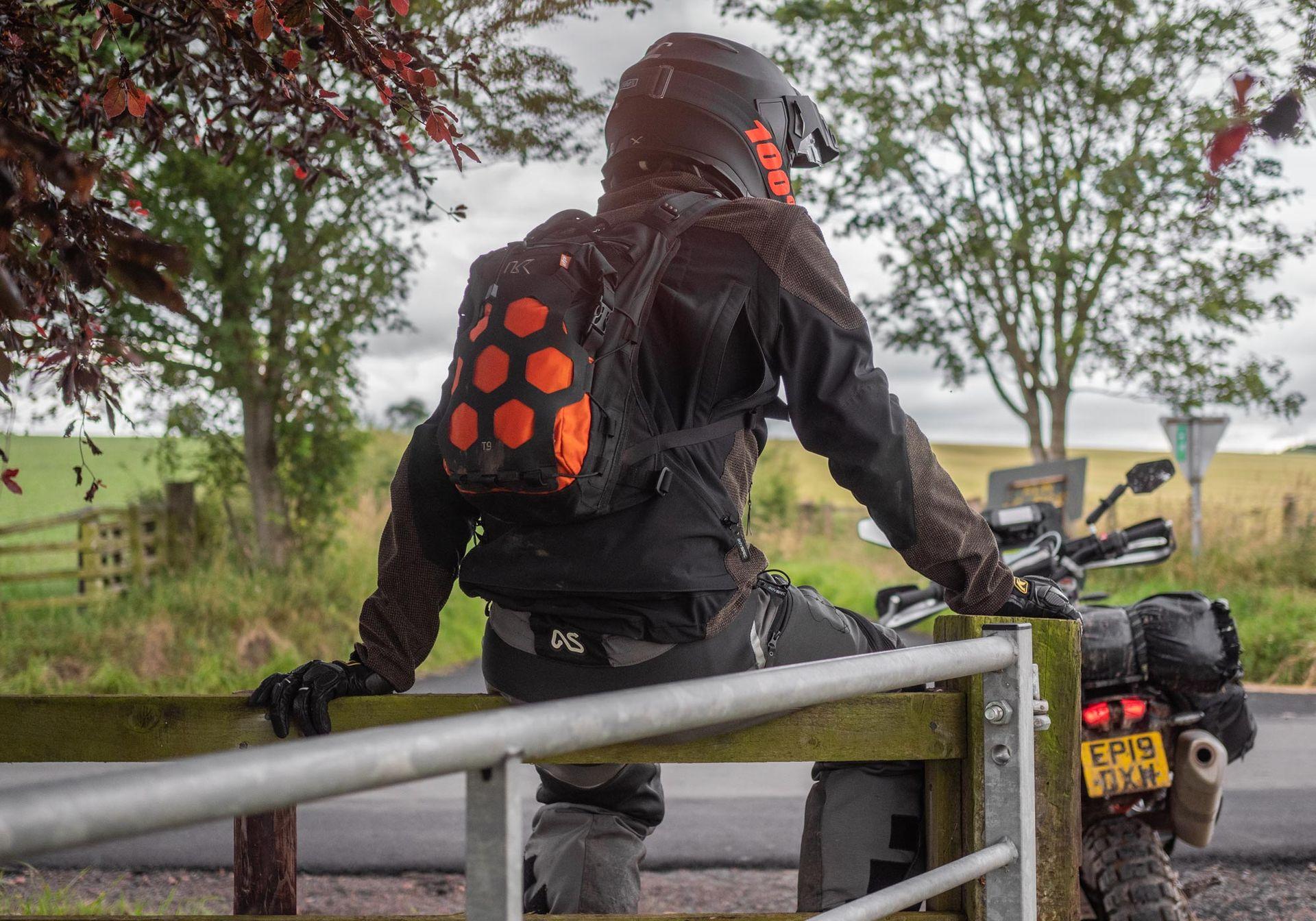 Big vents for breathability

Chest pockets double as mesh-lined vents. Large rear side vents open for maximum cooling and work even with rucksack on.
"It is becoming the Barbour of offroad motorcyclists ! we buy it and keep it for years and possibly bequeath it to our children. I use mine for riding on my bicycle as well and would also wear it to ride my horse if I had one ! You hit the nail on the head with this garment."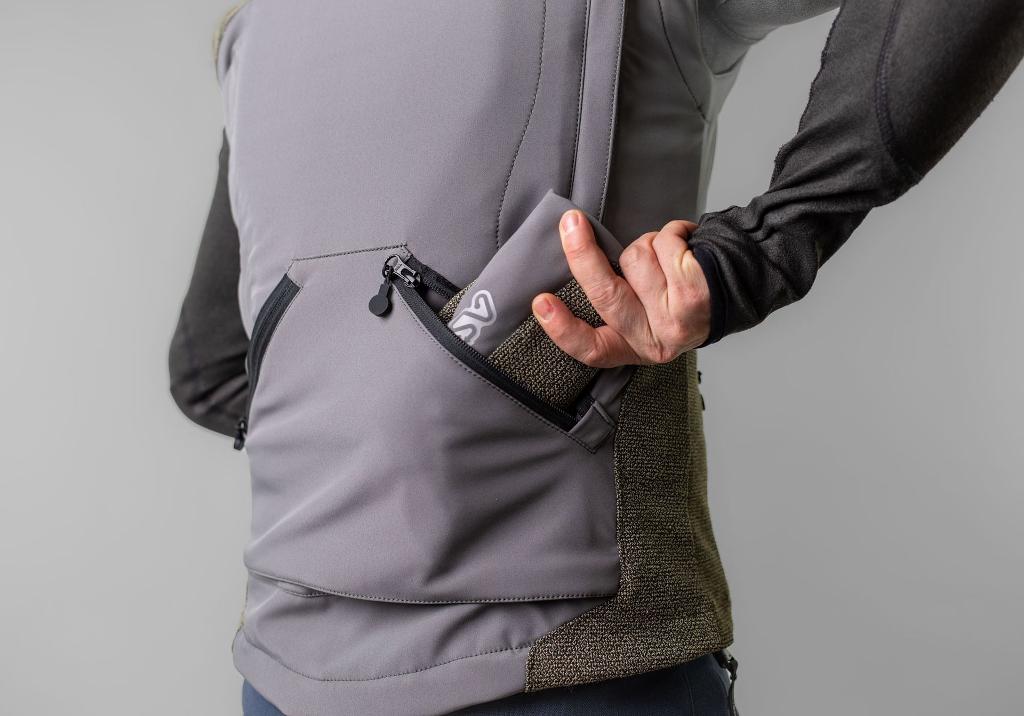 Rear zipped pockets

Neat rear pockets for essentials. Also sized to fit removable sleeves.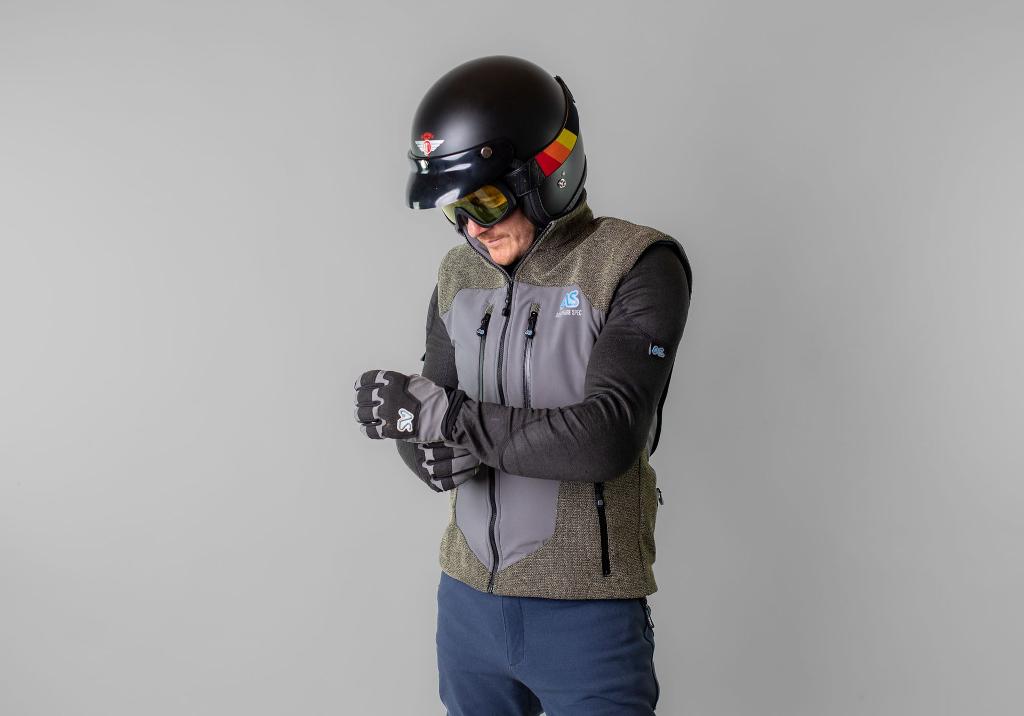 Removable sleeves

Turn the Linesman Jacket into a gilet in hot environments. Works perfectly with our Supershirt.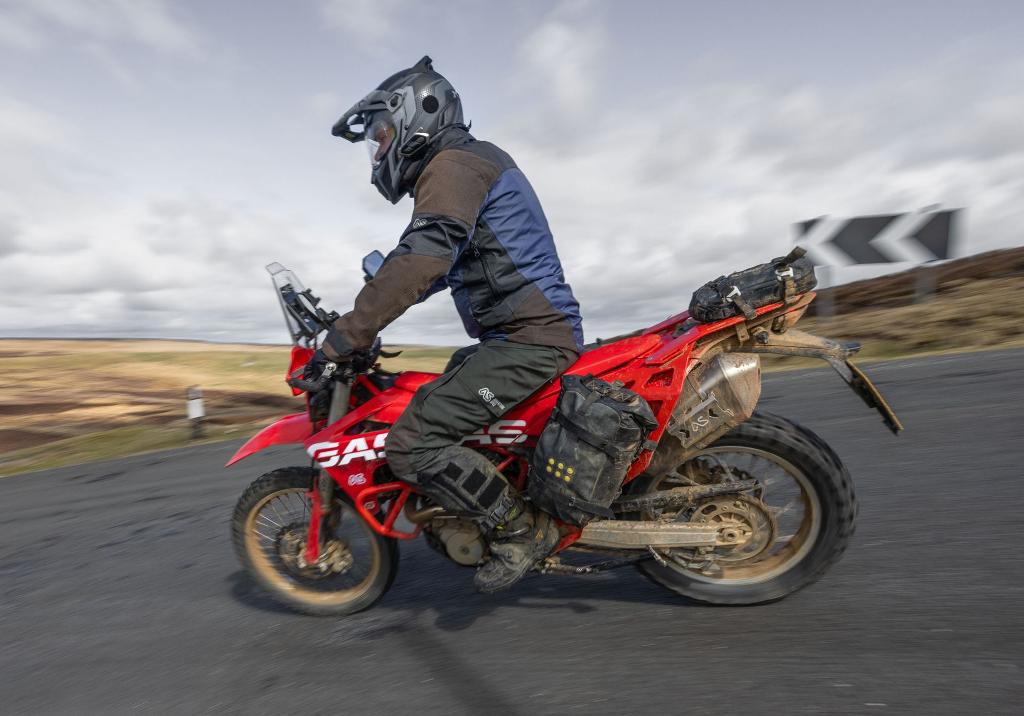 Ride all winter

Pair The Linesman Jacket with the Singletrack Pant for all year performance.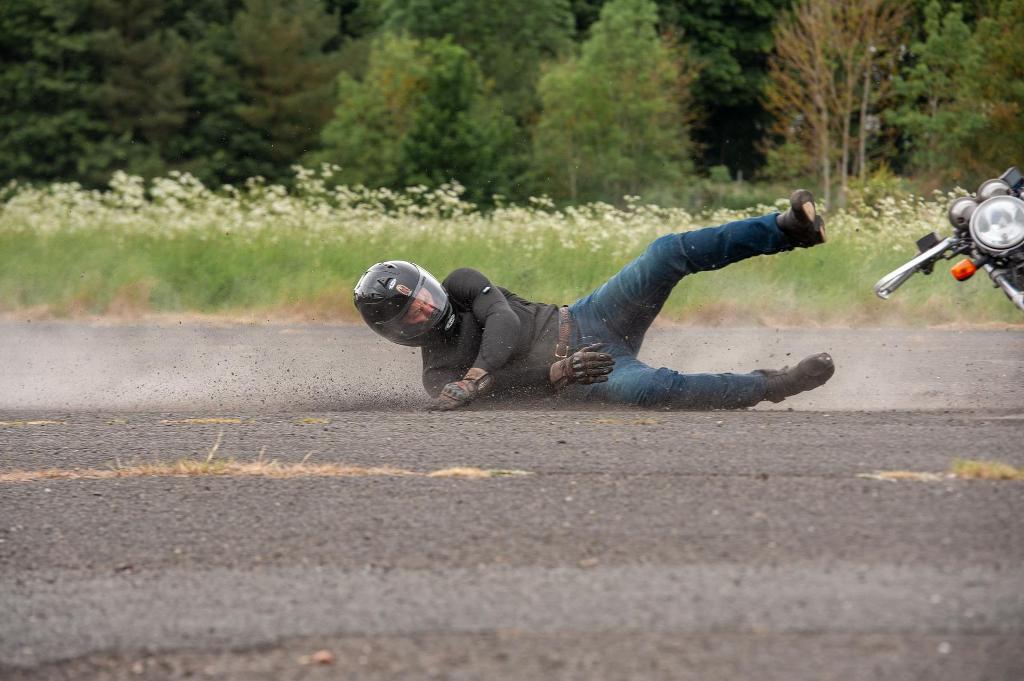 Pair it with The Supershirt
Wear The Supershirt underneath for light and breathable CE AA protection.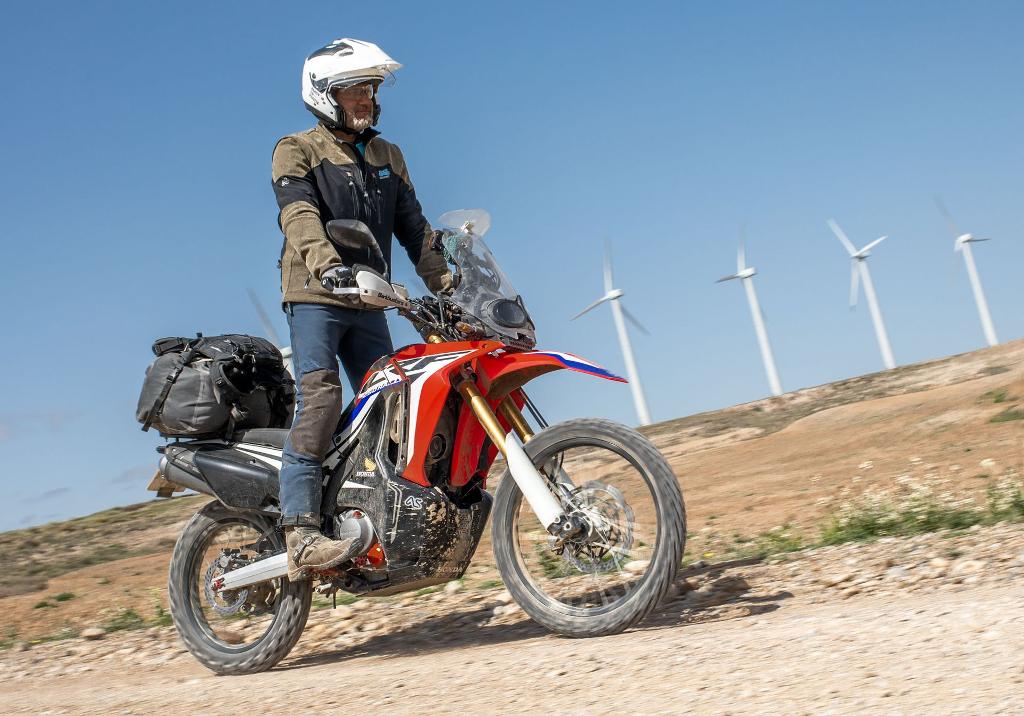 The hiking pant for ADV riders
The Linesman Jacket was built to work with the new Linesman Pant.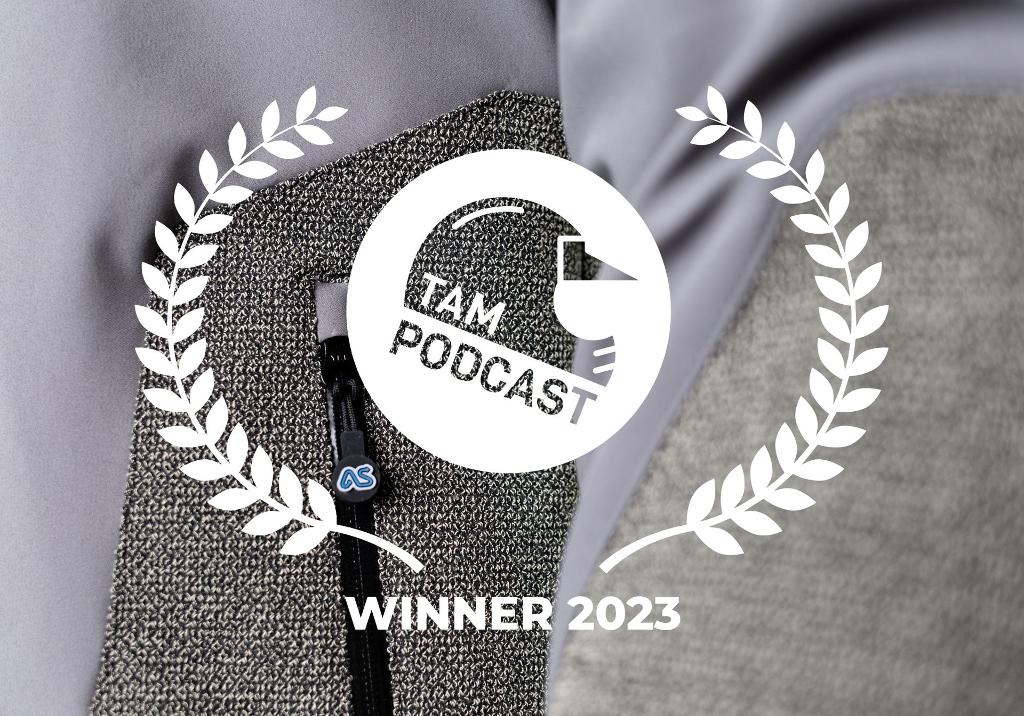 Award winning
Winner of Best non-waterproof jacket in the Trail & Adventure Motorbike Podcast awards 2023. Voted by the podcast community!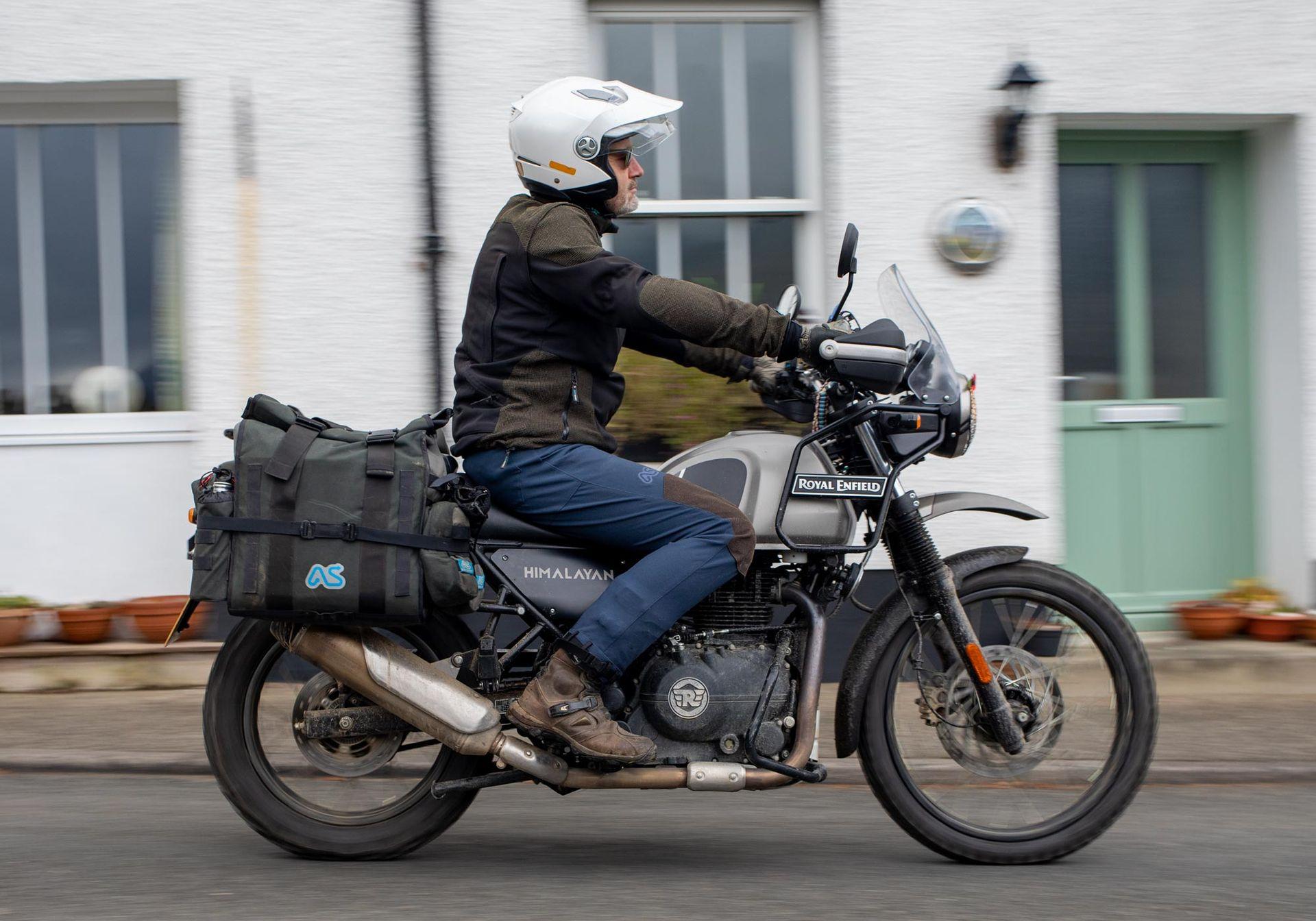 Made in the EU
Manufactured to high standards in our EU factory.  
Noel wears the Linesman Pant. Find out more here. 
"What I love is it's just a great bike jacket regardless of whether you use it as an adventure jacket. I use it for adventuring and commuting and it's sooo comfy and also so easy to adjust the temperature!"
This is a splashproof outer jacket, it should be used with a fully waterproof shell in continuously wet conditions

Worn with an AdvSpec Core base layer this jacket will feel comfortable in relatively dry temperatures between 15C and 30C.

The rear pocket is large enough to fit the Aqua Pac Jacket (450g) a buff and a lightweight spare pair of gloves. 

A short 2l water bladder will fit between the two rear vents and over the rear cargo pocket.

Includes Forcefield Isolator Level 2 back, shoulder and elbow protectors.

CE EN17092 certified A for motorcycle use.

Probably the lightest most innovative jacket to be presented to the Adventure Rider in the last decade. 
The wind resistant and water shedding softshell body fabric of this garment is most at home in dry environments (warm or cold), although it's quite happy brushing off the odd light shower. 
For protection the jacket is fitted with class leading level 2 Forcefield Isolator armour in the back, shoulder and elbows. This can be removed should you wish to wear an armoured base layer instead. To help abrasion resistance in high impact areas we created our own AS Softshell fabric by blending a traditional body fabric with Kevlar threads to create a fabric that is surprisingly robust in the event of an unexpected drop or slide.
We made sure overheating wasn't an issue by adding front chest pockets/vents, rear bladder compatible vertical vents and removable arms. We also added our trademark rear cargo pocket for your spare gloves/buff or the sleeves off your jacket.
Super comfortable on or off the bike this is one jacket you will find yourself wearing day after day after day.
---
Watch The Linesman in action on the Trans Euro Trail

Find out how we put Adventure Spec clothing together for multi day TET adventures